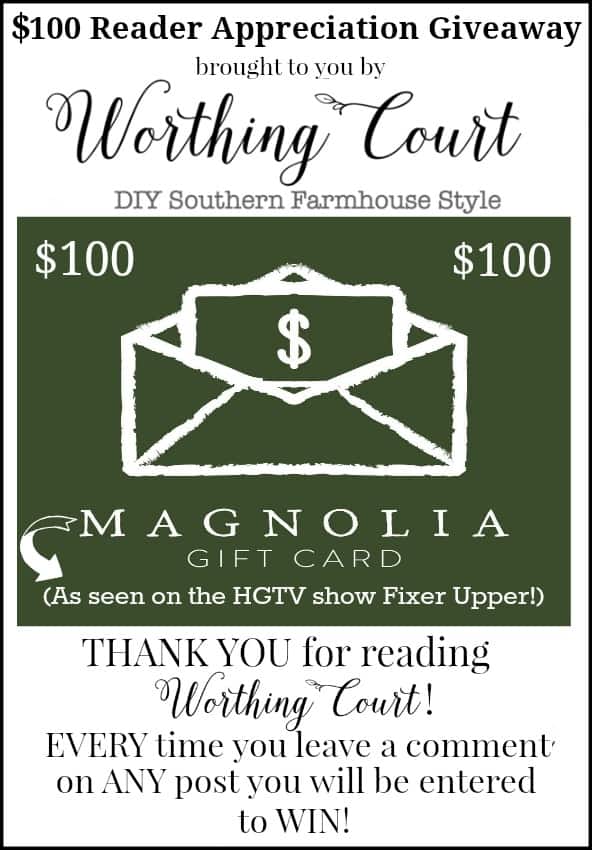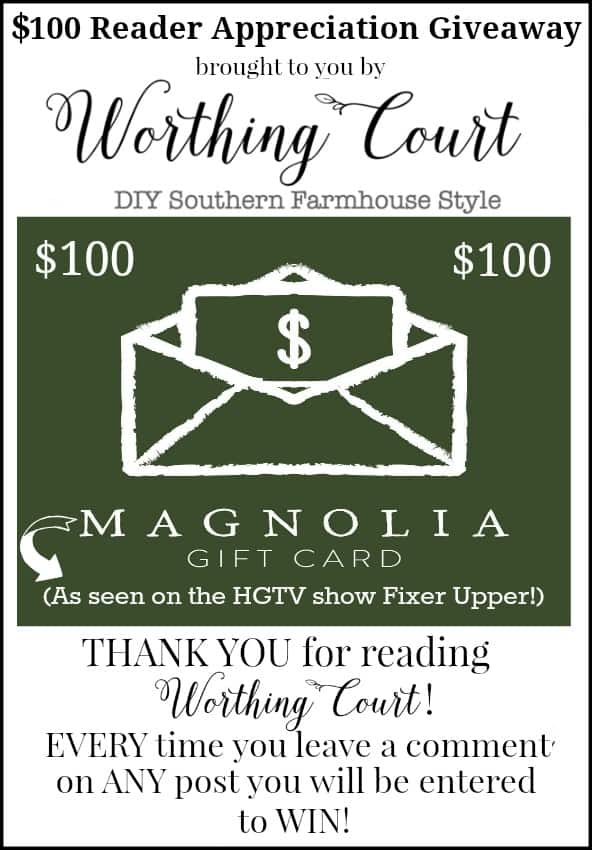 Wow – I just realized that this is my thirteenth monthly Reader Appreciation Giveaway!!!
 Every month I take the opportunity to try to let you know how much I value and appreciate each one of you!  The Worthing Court family just continues to grow and grow.  It's such an honor to welcome so many new friends and to continue to get to know those of you who've been around for a while.
I honestly think that you all are the BEST readers in all of blogland and I mean that from the bottom of my heart.  Thank you for being the reason behind why I do what I do everyone day!  😀
This month I'll be giving away a $100 Magnolia Market gift card!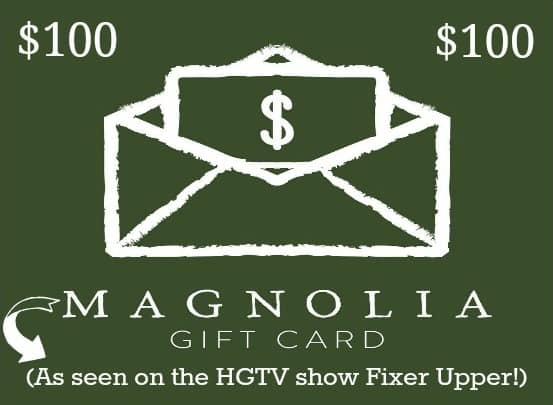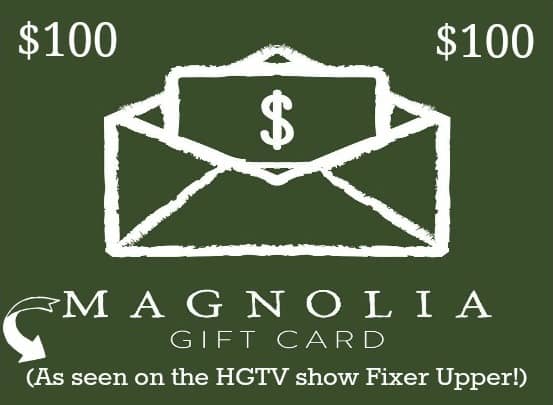 Entry is super easy – all you need to do is to leave a comment on ANY blog post during the month of May and you are automatically entered.  Every comment you leave counts as one entry.  So remember, more comments = more chances to win!
NO PURCHASE IS NECESSARY.  SEE BELOW FOR CONTEST DETAILS.
THIS MONTH'S CONTEST WILL END ON MAY 31ST AT 11:59 PM EST.
Let's take a look at some of what I was up to during the month of April.
HOW TO BUILD AND UPHOLSTER THIS EASY FARMHOUSE BENCH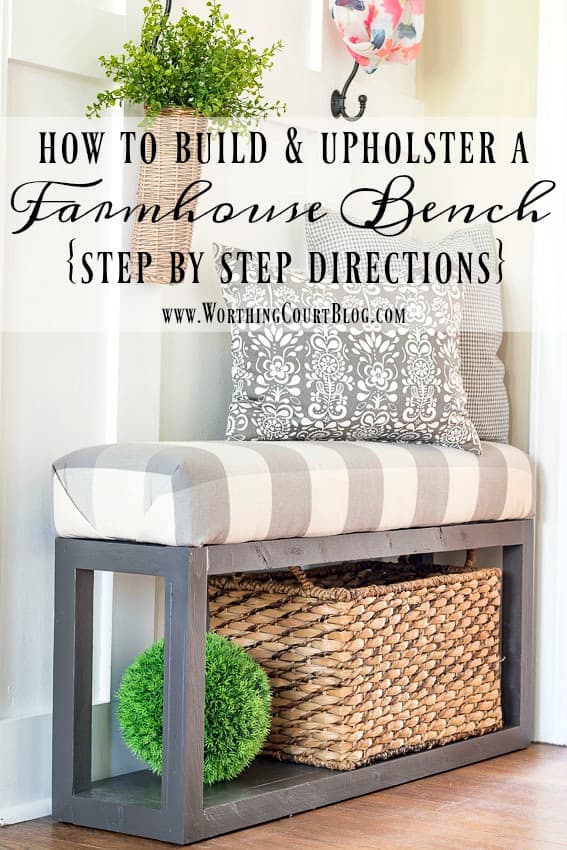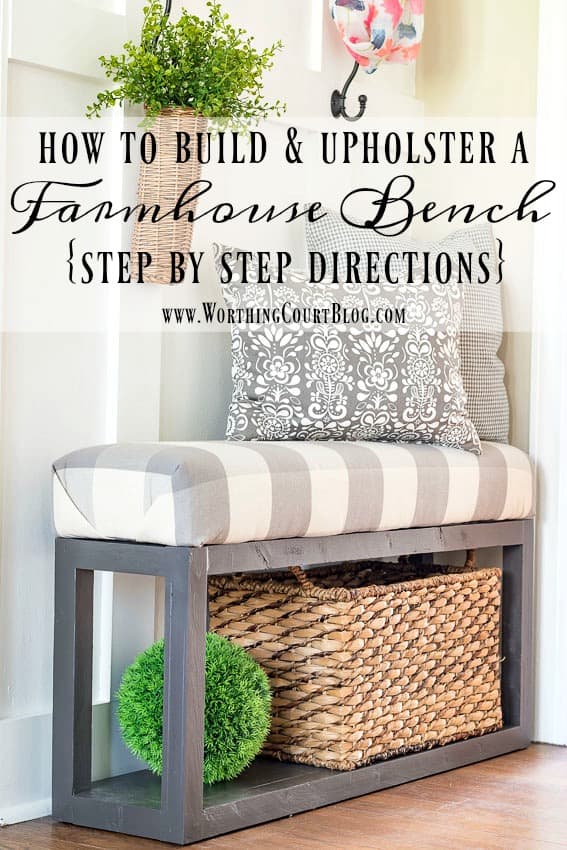 A MOST REFRESHING 5 MINUTE LOW CALORIE DRINK – POMEGRANATE LEMONADE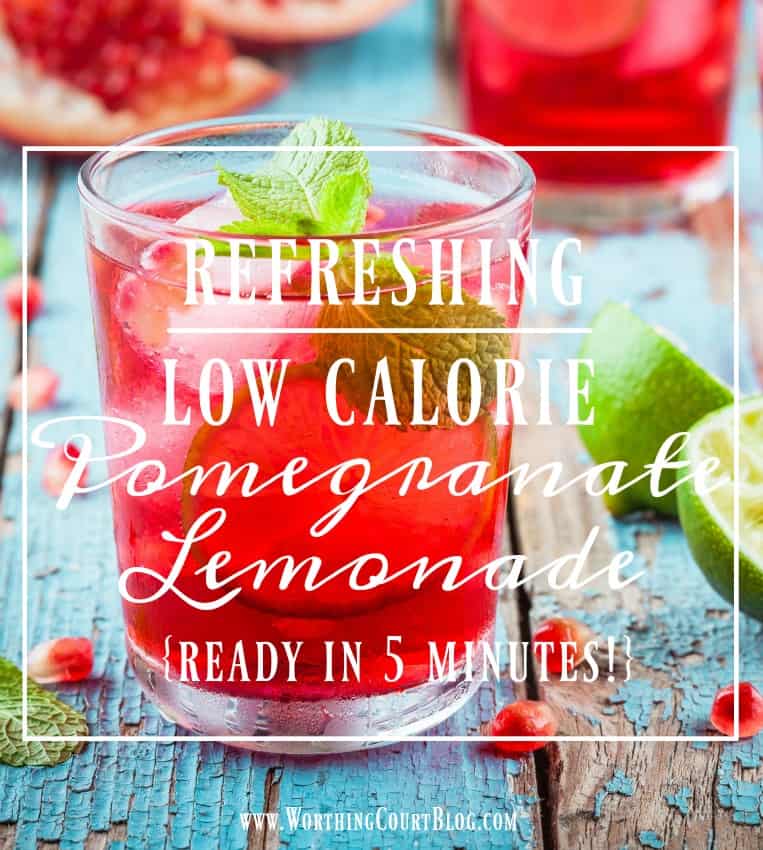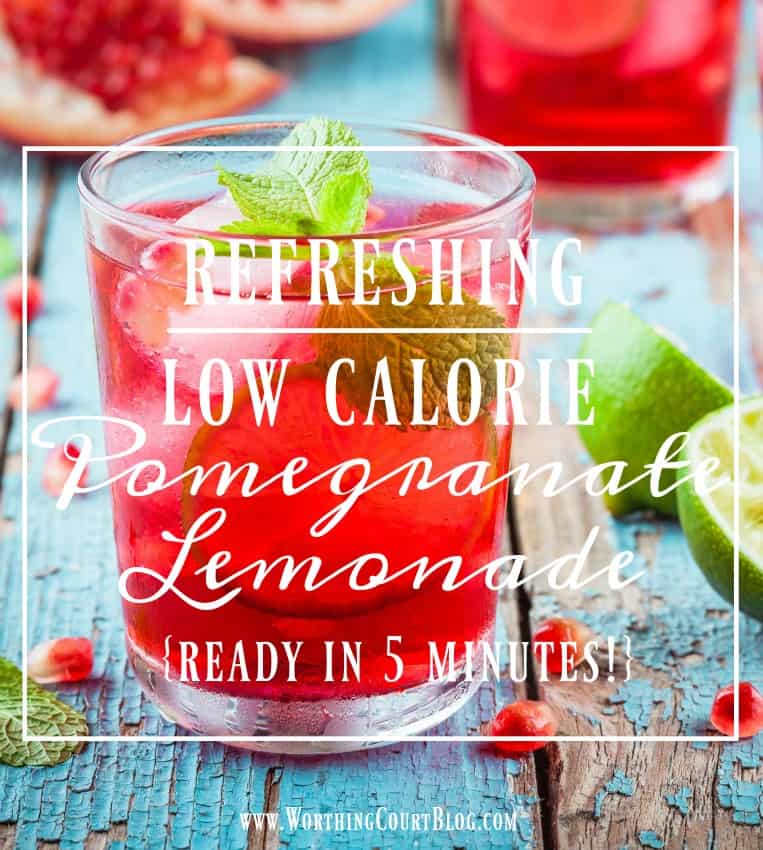 GIVING A HO-HUM BEDROOM A FARMHOUSE MAKEOVER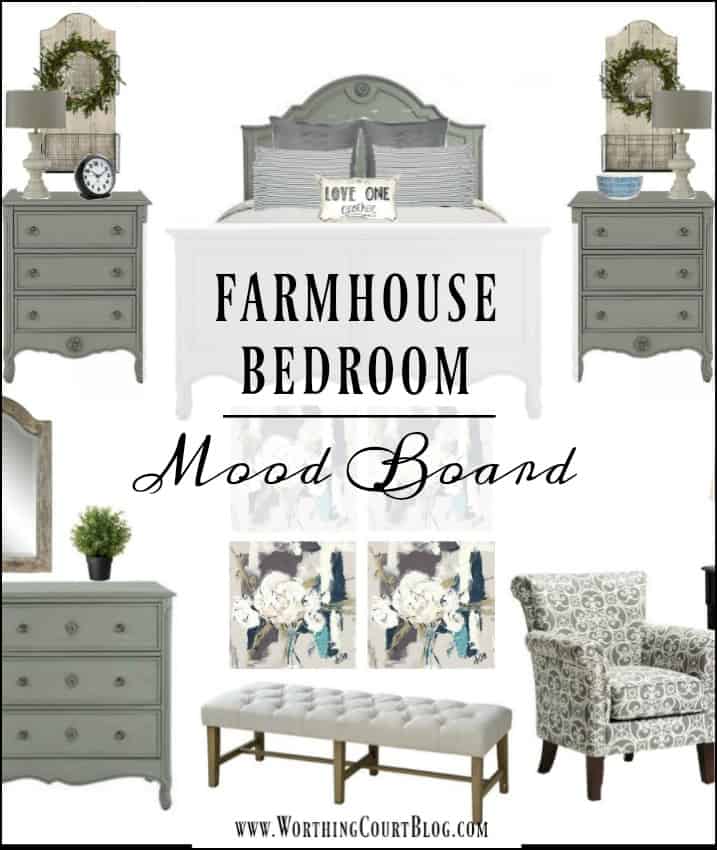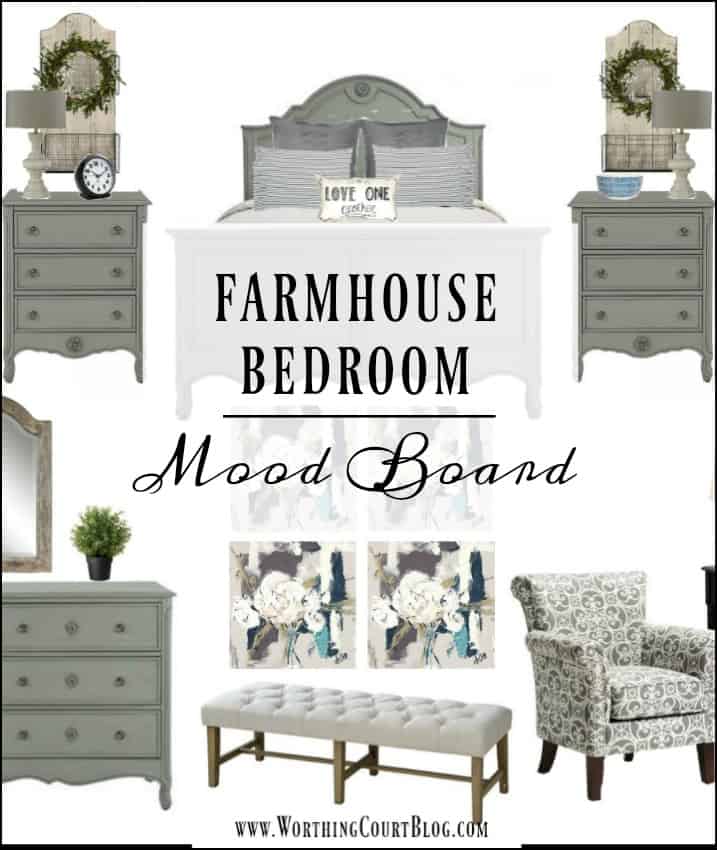 WHAT TO DO WITH THAT DEAD SPACE IN YOUR HALLWAY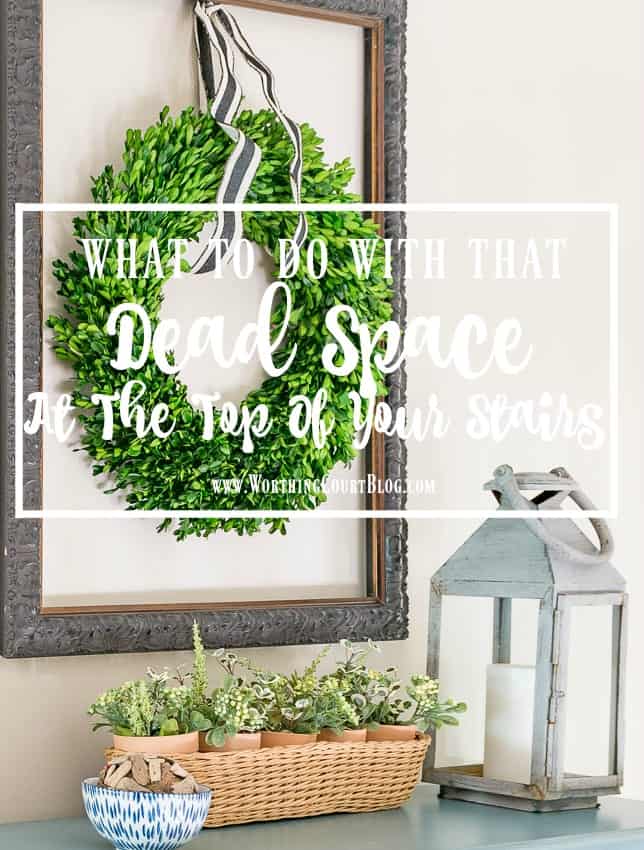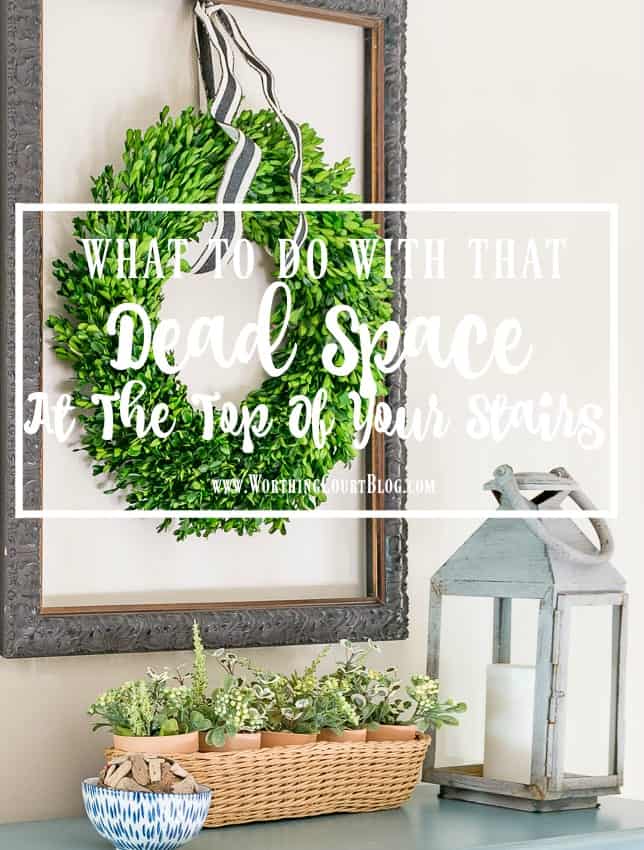 MY LATE SPRING EARLY SUMMER FARMHOUSE DINING ROOM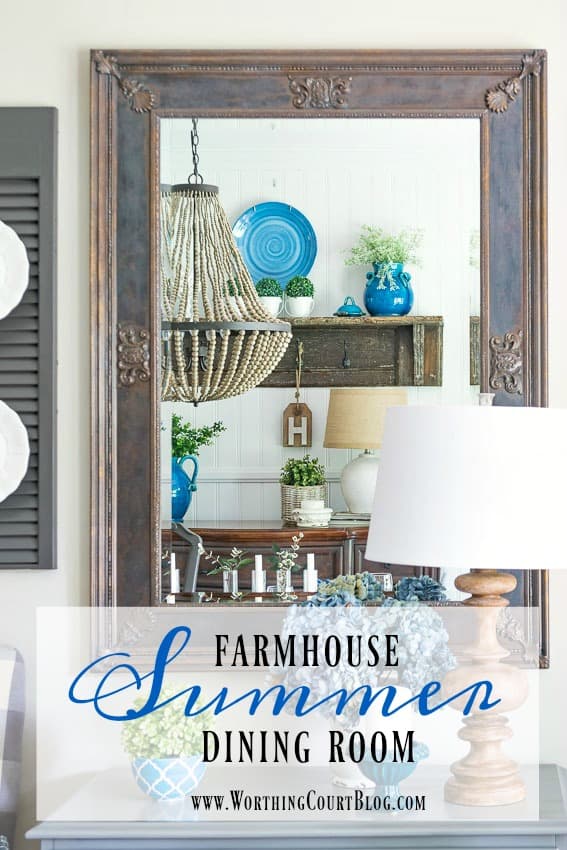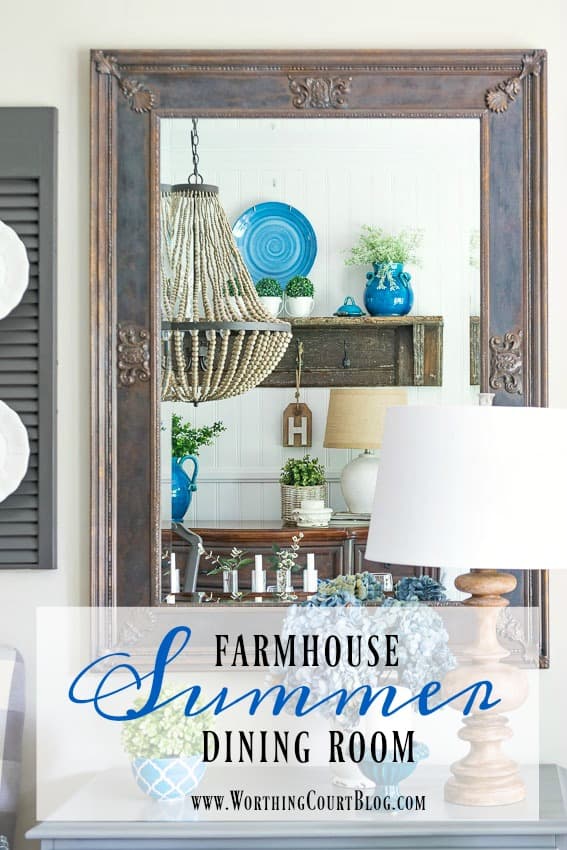 THERE"S MORE!
9 AMAZING OUTDOOR ROCKING CHAIRS FOR UNDER $200
HOW TO OVERCOME THE DREADED FEAR OF DECORATING SYNDROME
SIX REASONS TO ADD GREENERY OR FLOWERS TO YOUR HOME
THE SIX BEST HOME DECOR STAPLES TO ALWAYS HAVE ON HAND
YOU'LL WANT TO INCLUDE A LITTLE OF THIS IN YOUR HOME DECOR
HOW TO CREATE A SPRING AND SUMMER CENTERPIECE IN A DOUGH BOWL
HOW TO ARRANGE A STAIRWAY GALLERY WALL
TO DO: YOUR MAY HOME DECOR CHECK LIST
Make sure to read over these giveaway rules.