12 Valentine's Day Pillows Under $25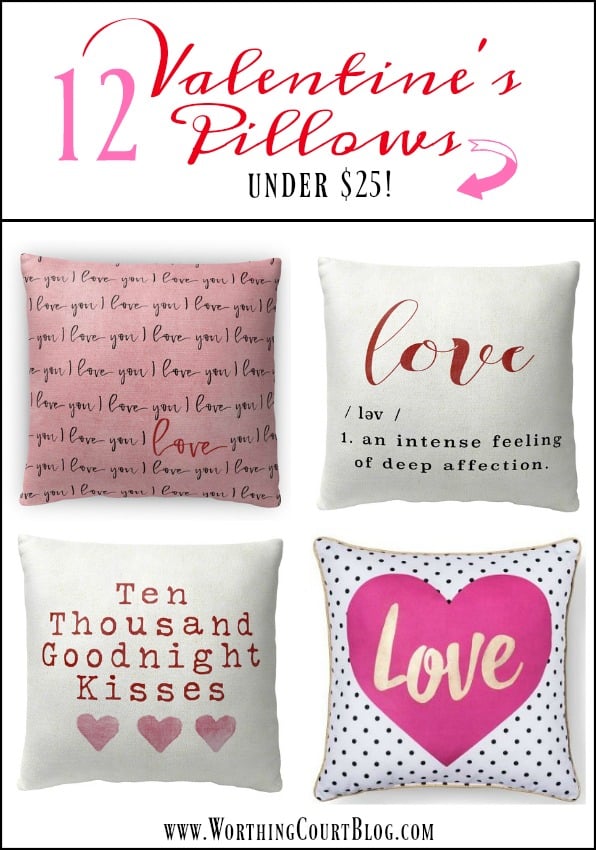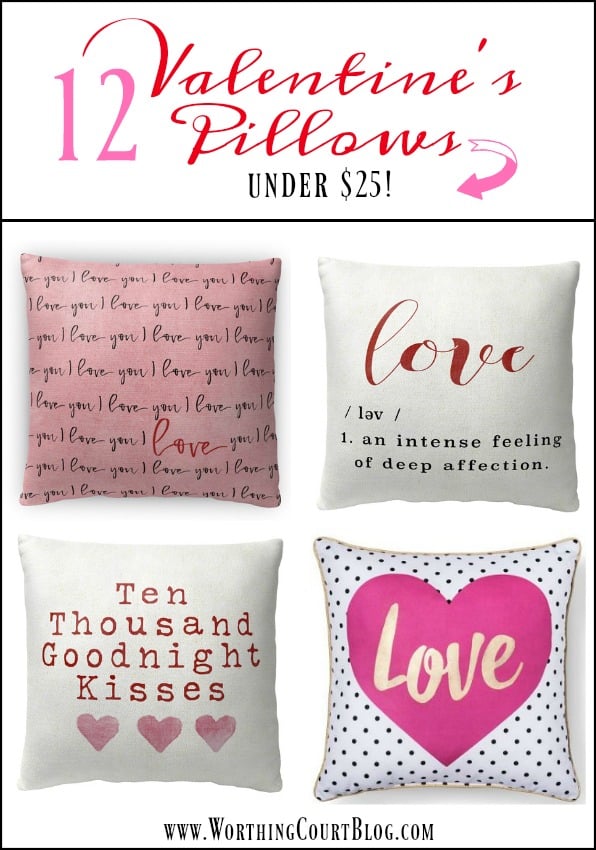 Valentine's Day is such a short "holiday", that I don't go all out with my decorating. I do like to give a nod to the day of love though, by adding just a few simple touches around my home. But – I want to add those small touches without spending a lot of money. That makes pillows the perfect choice!
I even have certain spots, where people don't sit very often, that I like to put seasonal pillows. Places like the bench in my breakfast area, the extra chair in the family room and on one of the side chairs in my dining room.
So, to save you time and make things easy, I've pulled together a group of twelve awesome Valentine's Day pillows that cost under $25.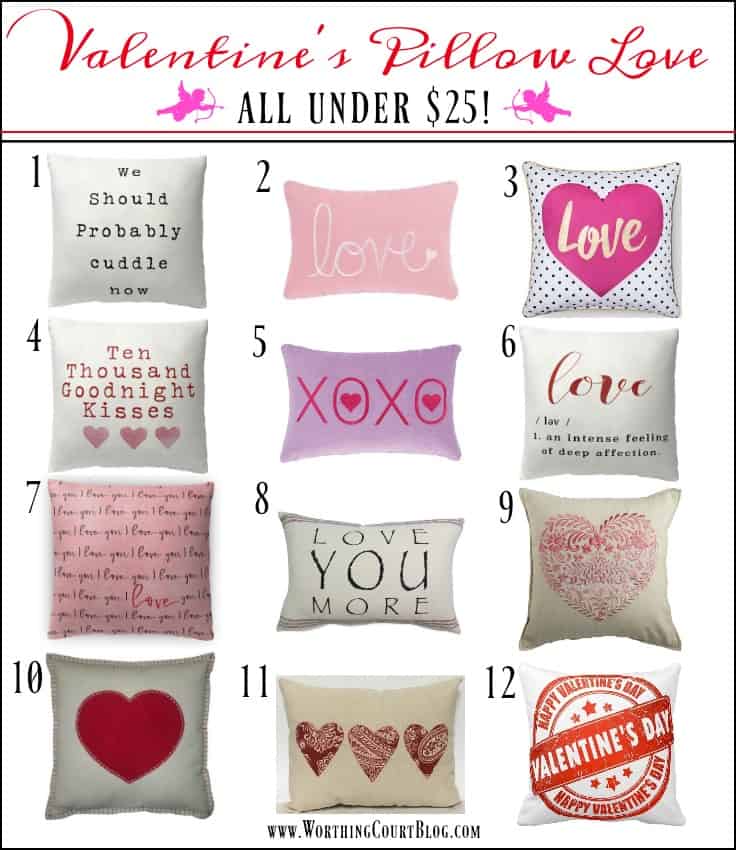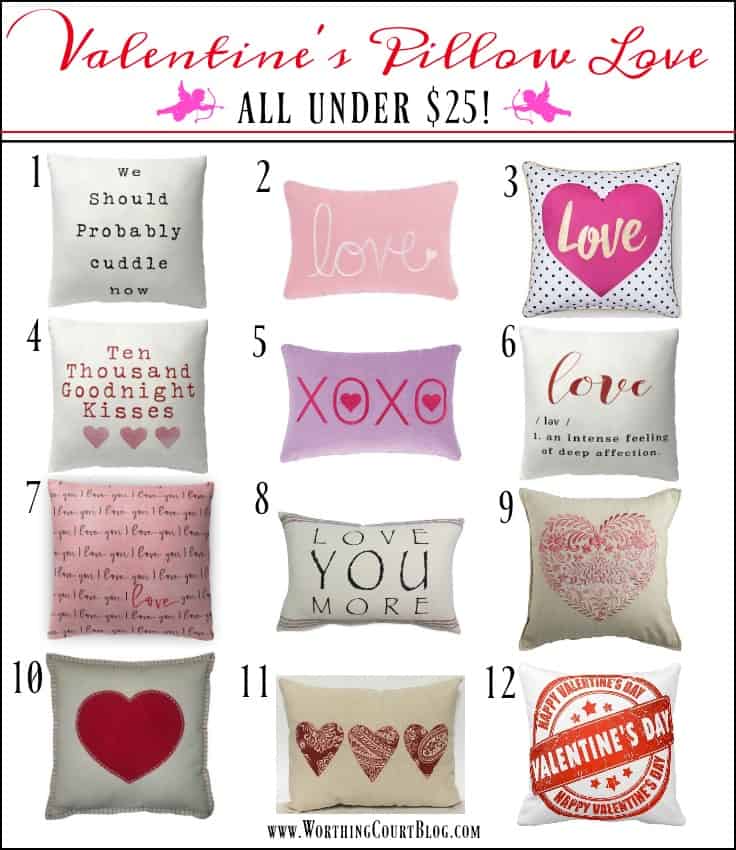 (Affiliate links have been used for your convenience, at no additional cost to you. See my full disclosure HERE.)
1. WE SHOULD PROBABLY CUDDLE NOW || 2. LOVE || 3. LOVE PINK HEART || 4. TEN THOUSAND GOODNIGHT KISSES || 5. XOXO PURPLE VELVET || 6. LOVE – AN INTENSE FEELING || 7. LOVE YOU || 8. LOVE YOU MORE || 9. OMBRE EMBROIDERED HEART || 10. RED HEART 11. TRIPLE HEART APPLIQUE || 12. HAPPY VALENTINE'S DAY
I'm curious to know – which one is your favorite? Me? I can't pick just one!
Sharing at THESE great parties.