4 Free Valentine's Printables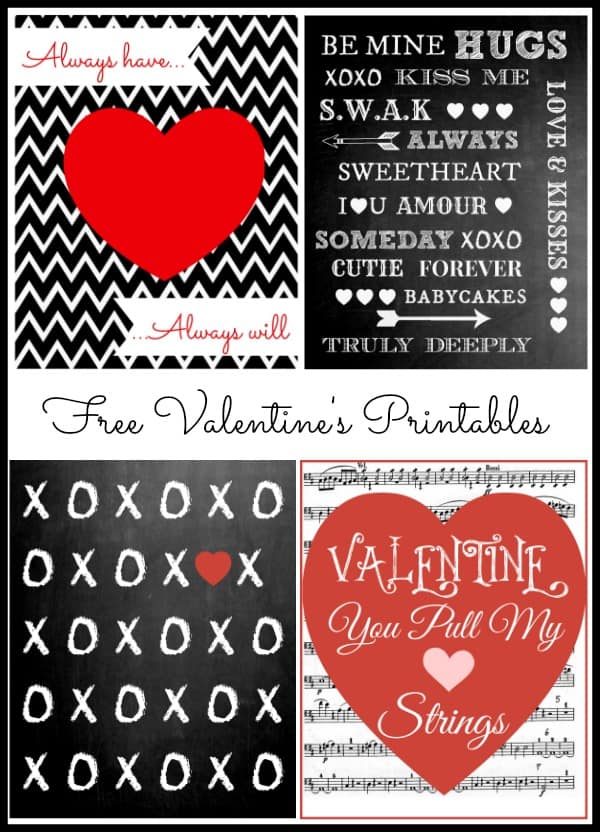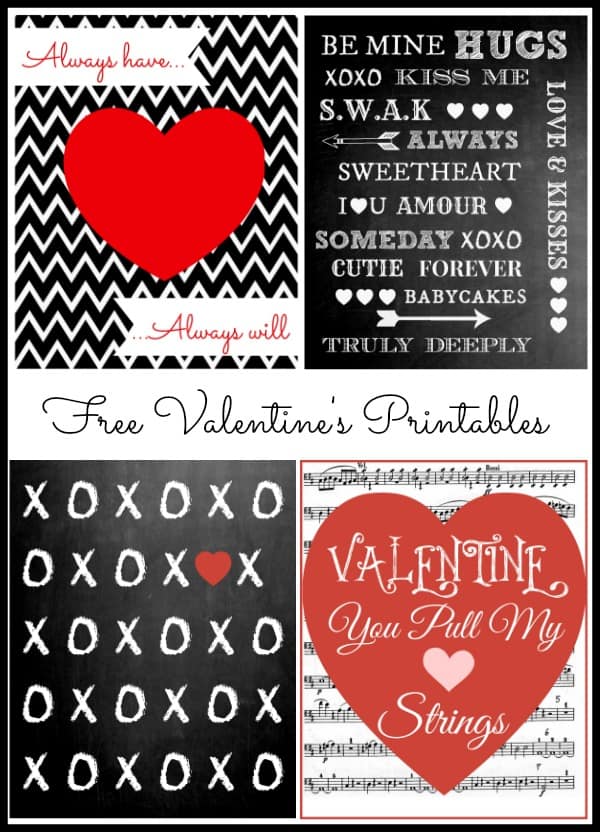 Pin
Enjoy this Valentine's Day decor in the foyer of our previous home.  We're currently remodeling a new-to-us home.  Click HERE to see how I'm totally changing my decorating style!
Because you are all so dear to my heart (really!), I have a treat just for you!
Here are four free Valentine's printables that would look great in a table top frame or in a wall frame.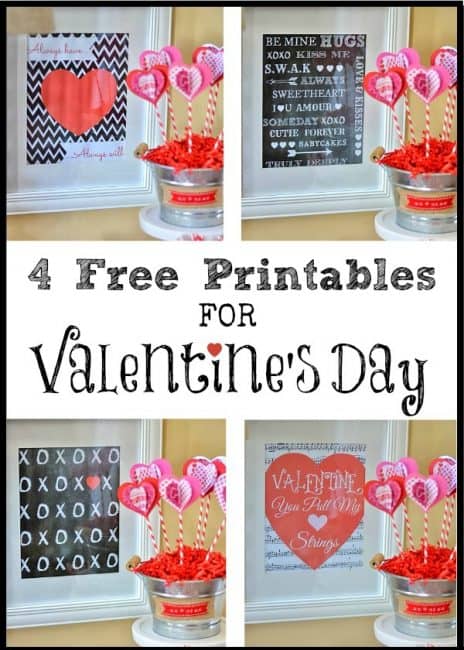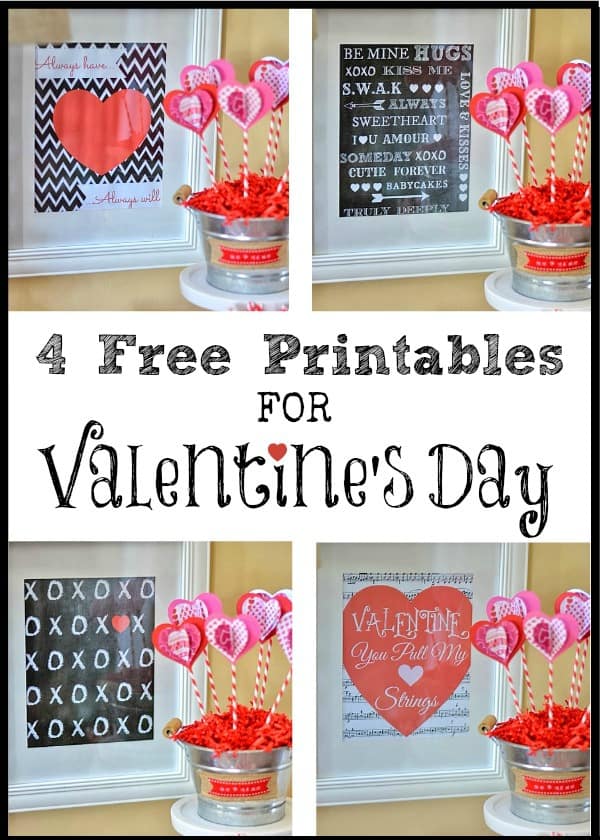 Pin
Did you notice the framed printable in the background of the Valentine's vignette in my foyer that I shared with you last week?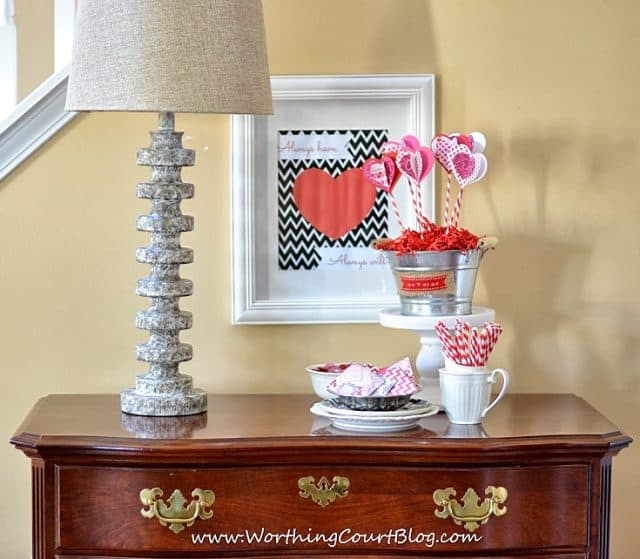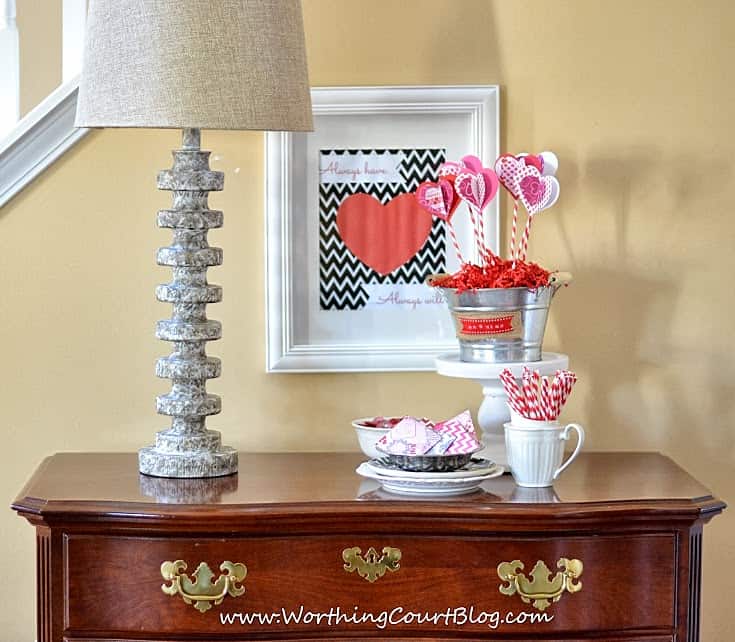 Pin
I normally have a starburst mirror hanging in this spot, but this is a great place to take advantage of a cute printable. I didn't want to buy a frame though, so I found one in my stash. The mat was the wrong color, so I turned it over to expose the white side and it worked just fine. Did you know you could do that?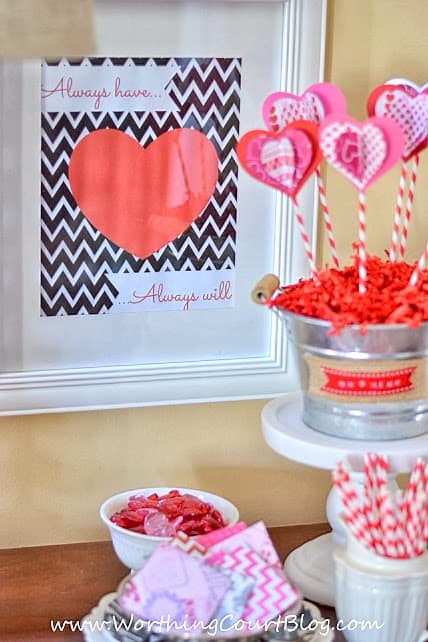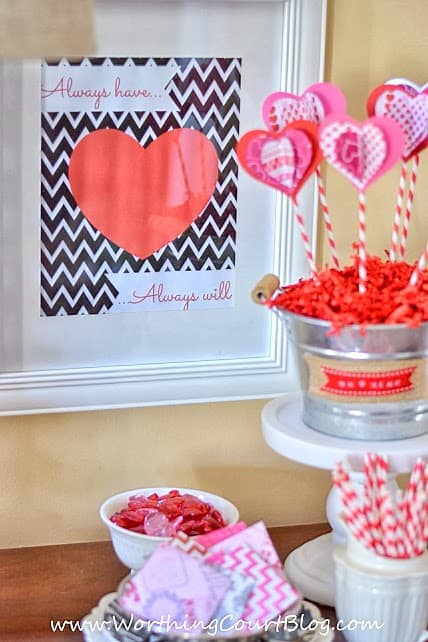 Pin
While making this printable, I made three others to go along with it. Each printable is sized 8″ x 10″ and they are yours for free!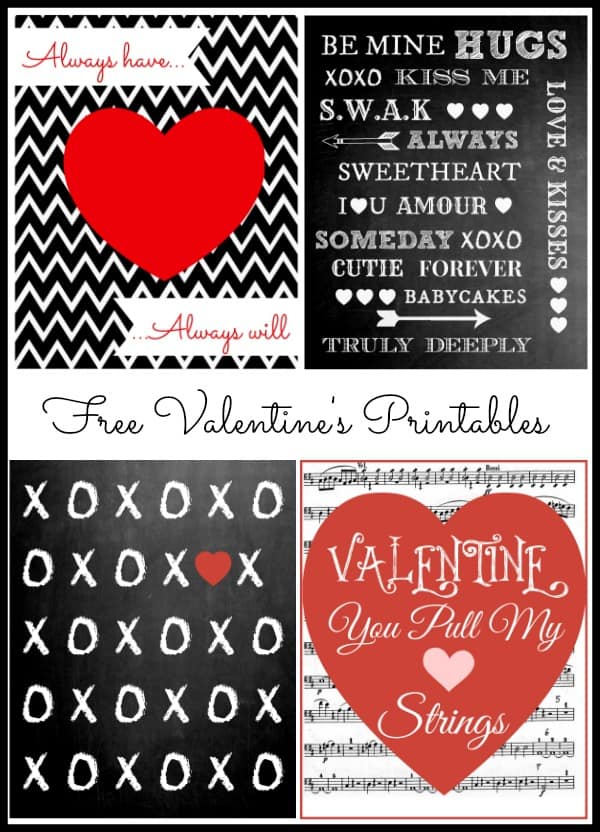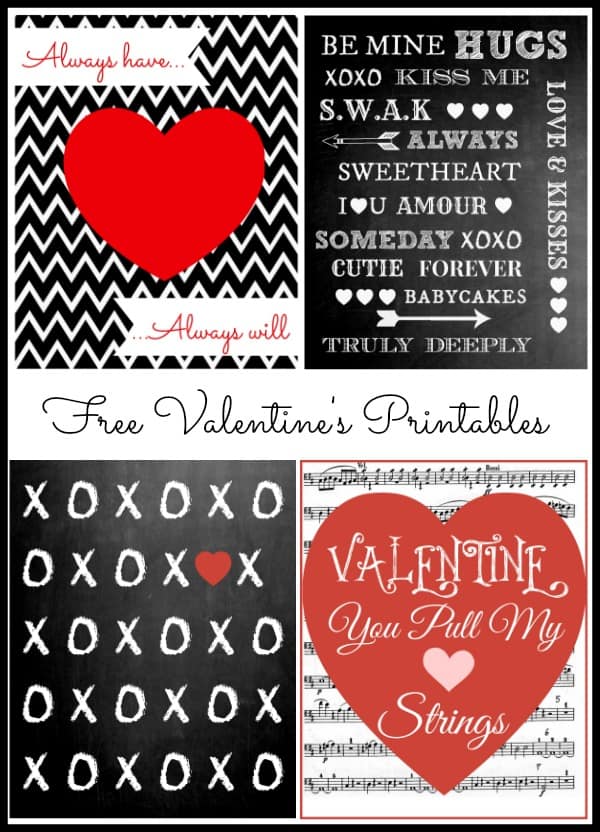 Pin
Simply click on the name of each printable to be taken directly to the link where you can download it to your computer.
Always Have…Always Will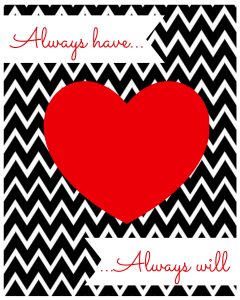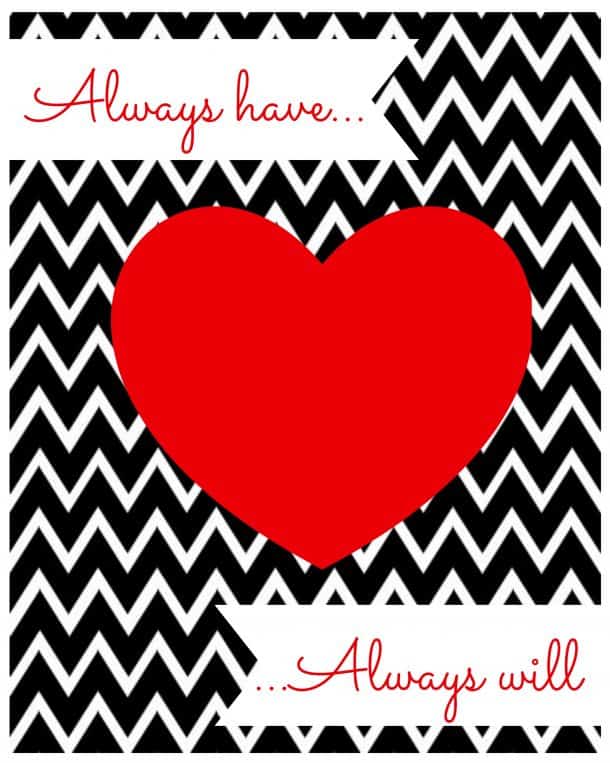 Pin
Candy Hearts Chalkboard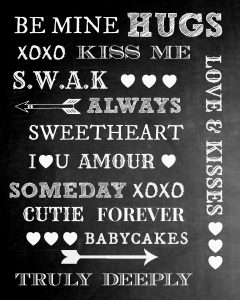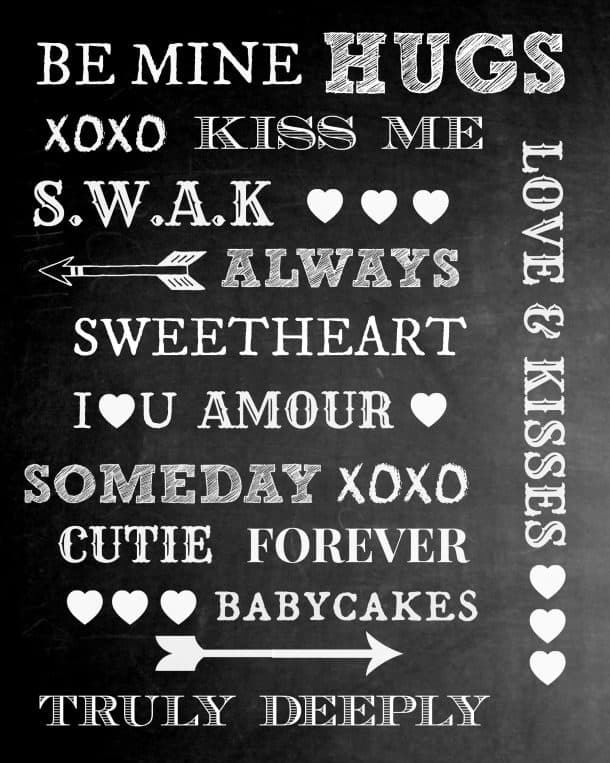 Pin
Here are couple more Valentine projects that you might enjoy!
Free Sweetheart Chalkboard Printable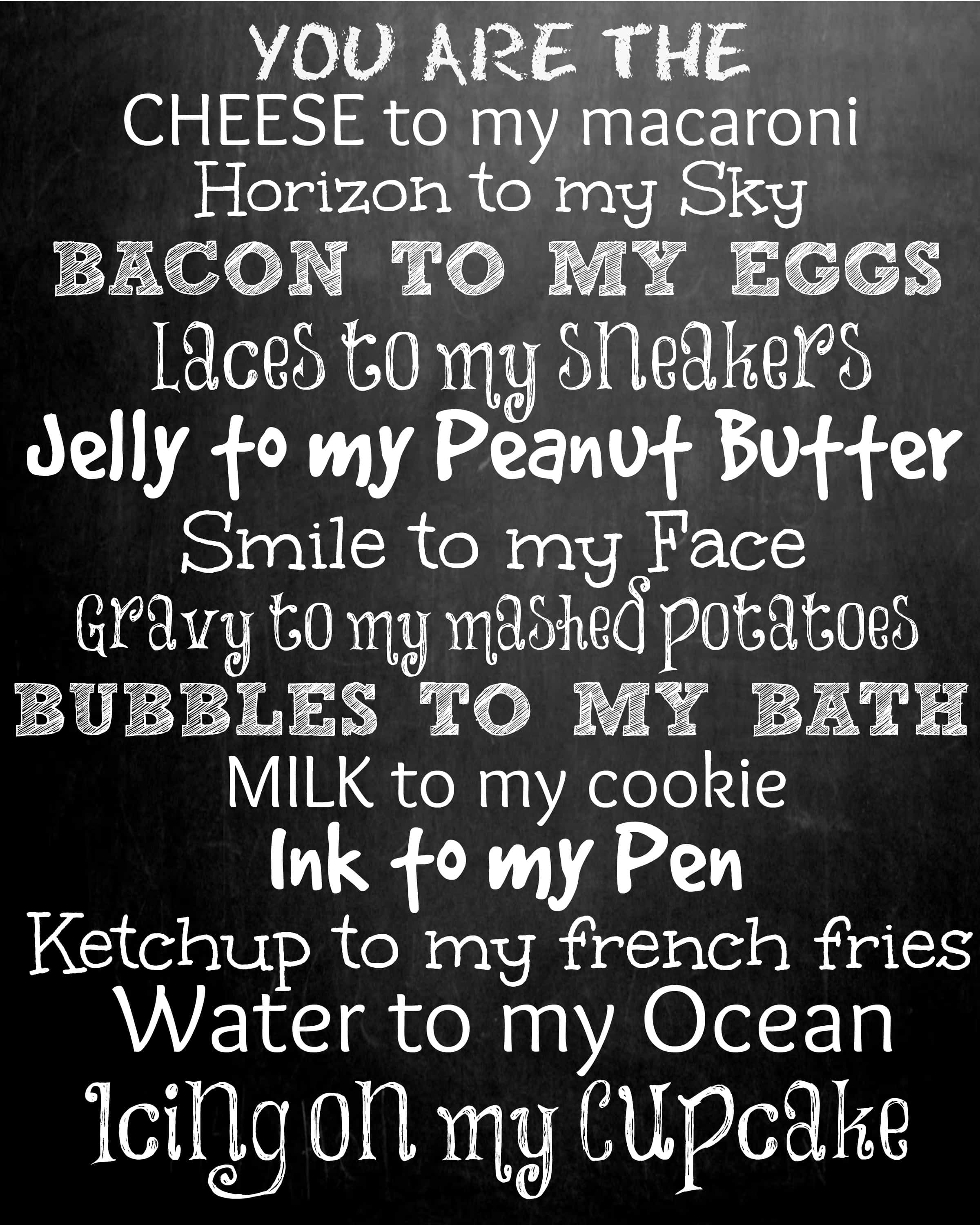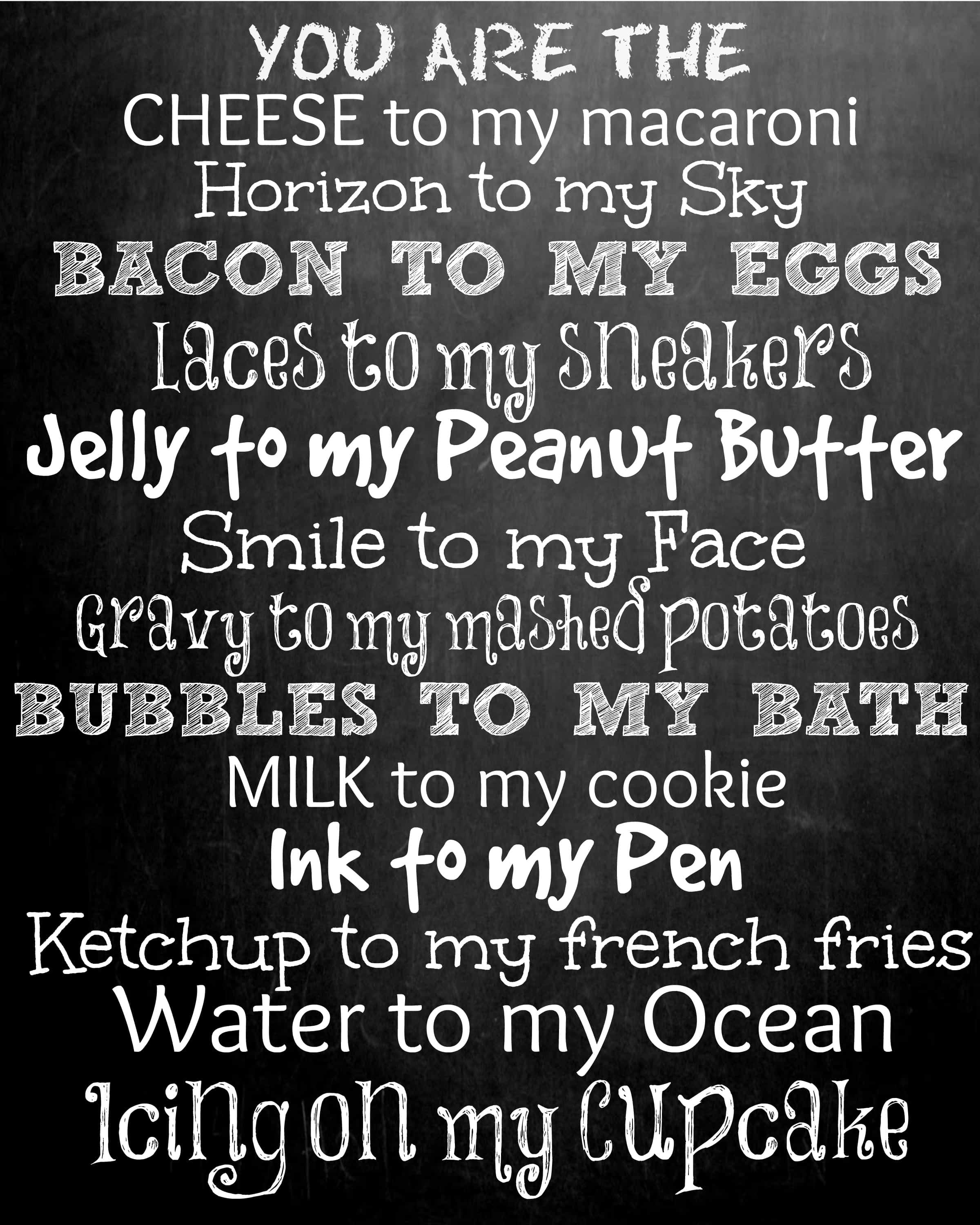 Pin
Make A Valentine's Day Sweetheart Bouquet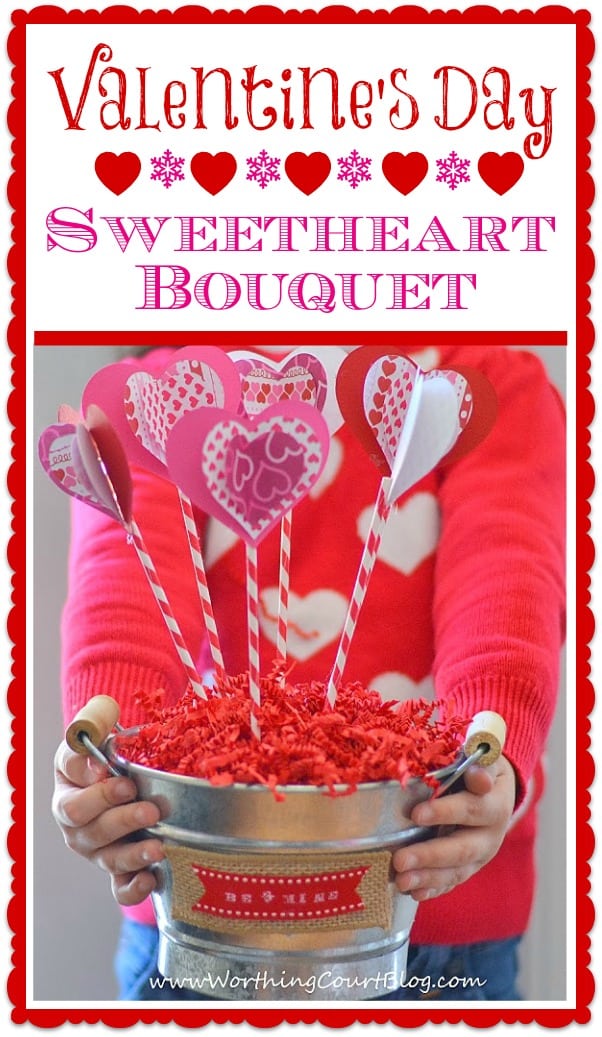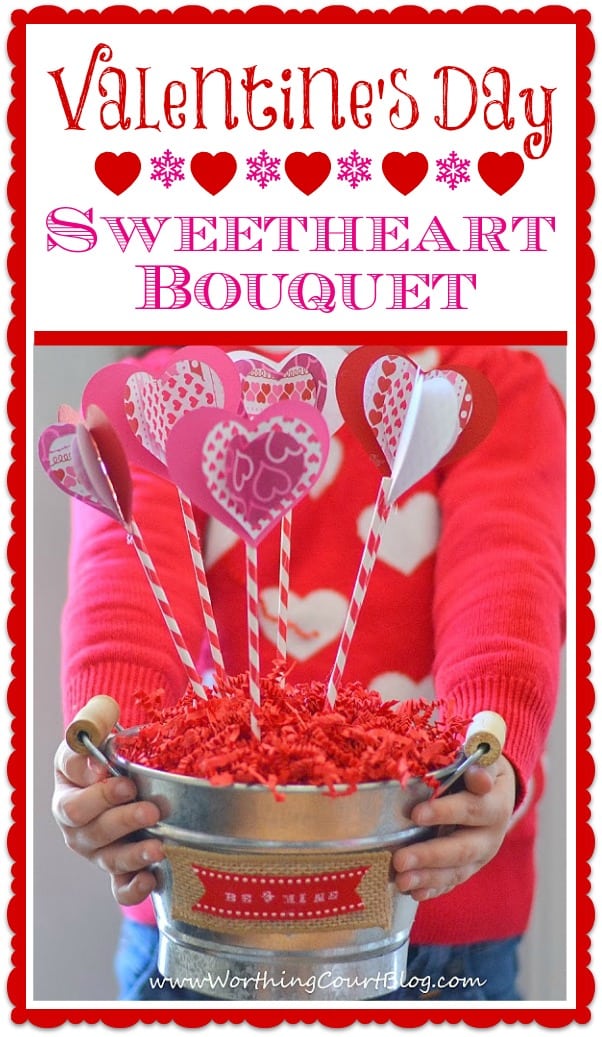 Pin
The vignette in my foyer is just part of my Valentine's decor.
Valentine's Day Tablescape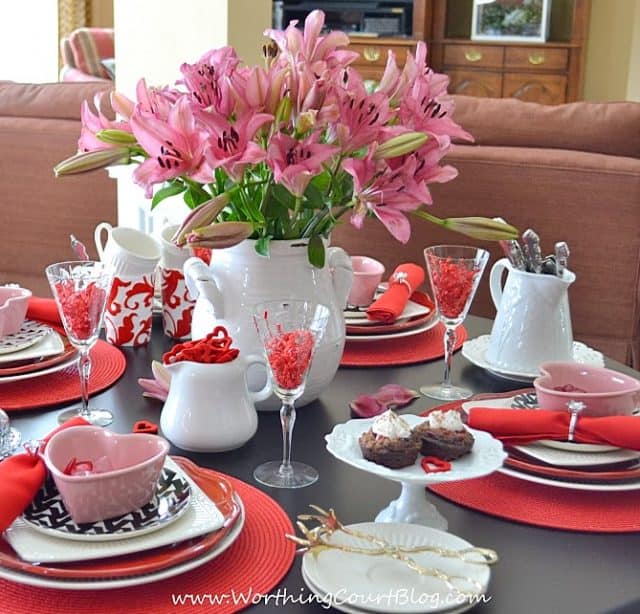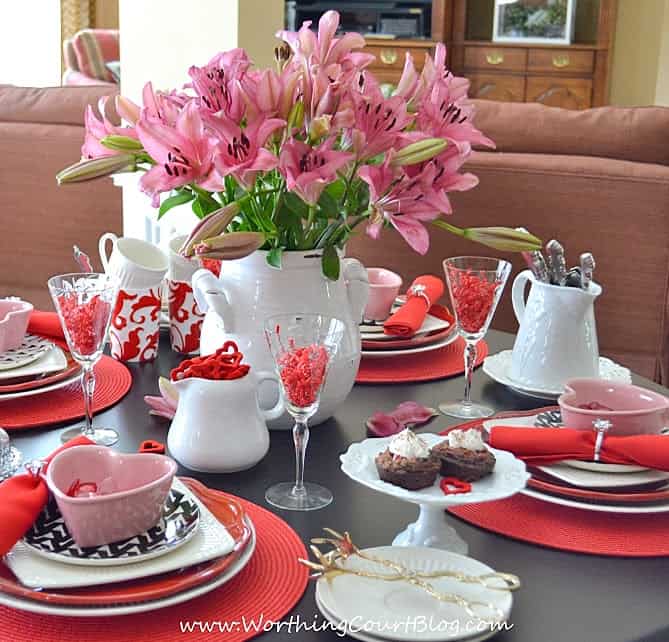 Pin