5 Non-Scary Outdoor Halloween Decorations
Halloween doesn't have to be scary, and these 5 outdoor ideas will show you how fun it can be to decorate for this holiday!
Do you decorate the exterior of your home for Halloween?
Gone are the days of simply carving the traditional face on a pumpkin to greet trick-or-treaters.  It seems that more and more people go all out to come up with the most creepy and frightening decorations that they can dream up.  While I get a big kick out of everyone's fun creativity, I prefer to keep things on the non-scary side at my home.
Non-scary Halloween decorations doesn't have to mean blah and boring though.  Here are 5 cool ideas to inspire you.
Halloween Decorations
This homeowner spray painted an old and faded Christmas wreath black.  Now it's perfect for outdoor Halloween decor.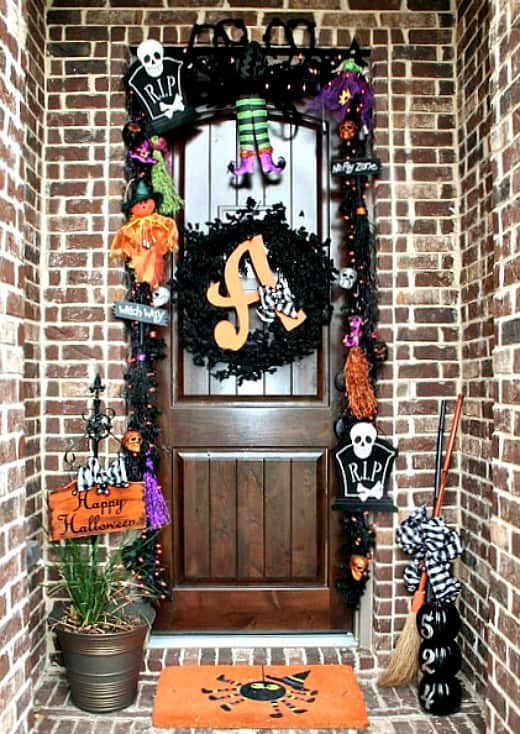 Pin
Incorporate fall cornstalks with Halloween decorations.  Once Halloween is over, you'll still have fall decorations to carry you through to the Thanksgiving holiday.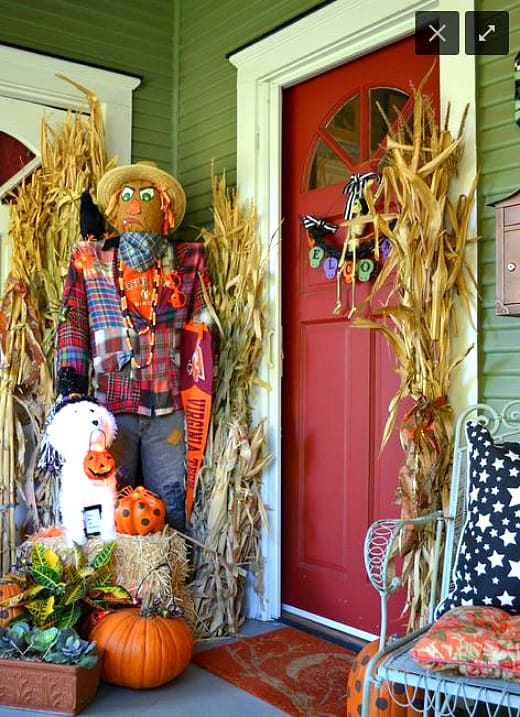 Pin
 Houzz
Pull just a few ideas from this over-the-top Halloween garland if you don't want to recreate the whole thing. I love all the colors in this creative outdoor decoration.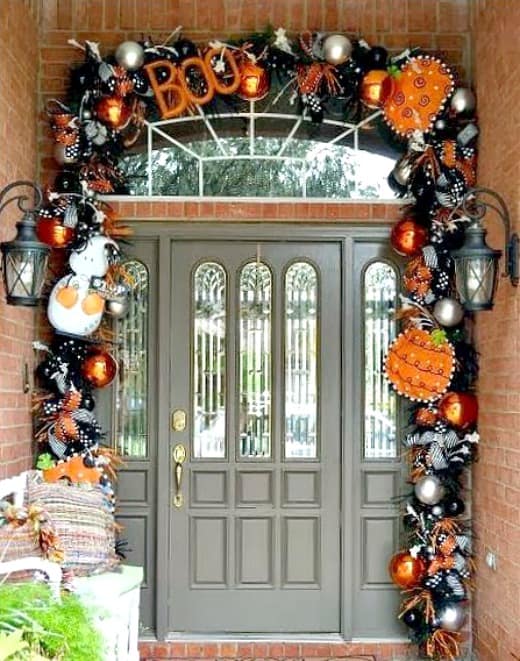 Pin
How about a simple but effective garland of pretty fall leaves and some cute owls and black crows?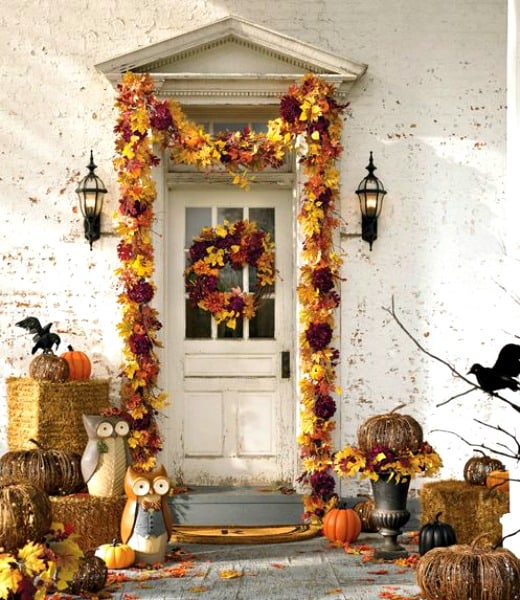 Pin
Here's a great way to use witch's hats without being scary. They are the perfect way to top off a topiary!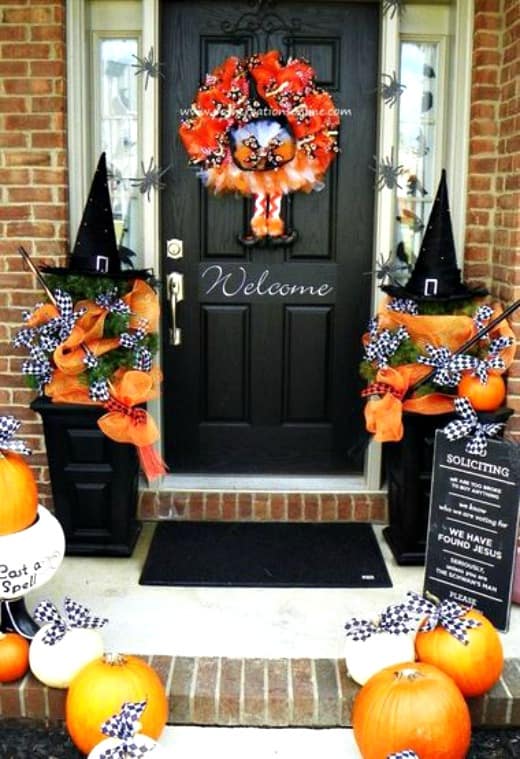 Pin
What about you?  Do you like it as creepy and scary as you can get or do you prefer things more on the calm side?


Pin
There's more!
10 Non-Scary Pumpkins for Halloween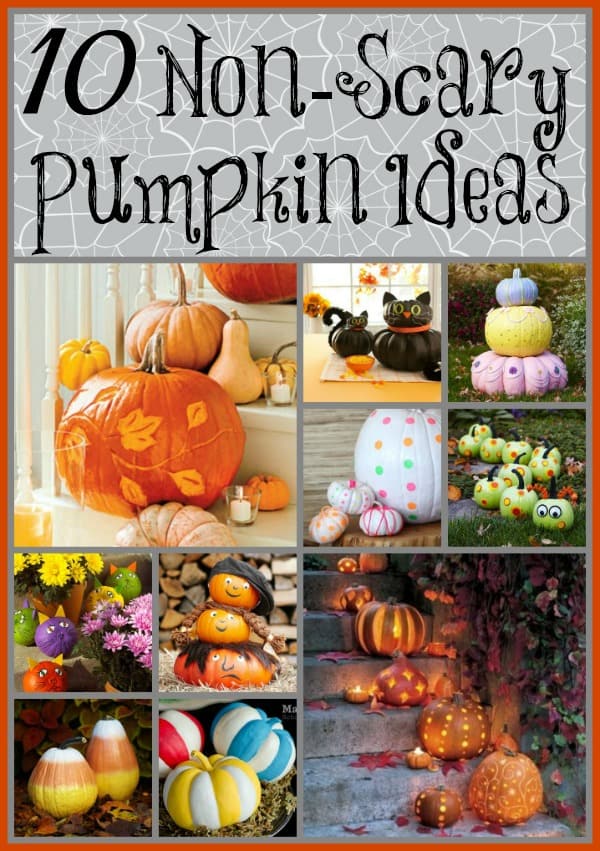 Pin
Top 10 Adorable Halloween Treat Bags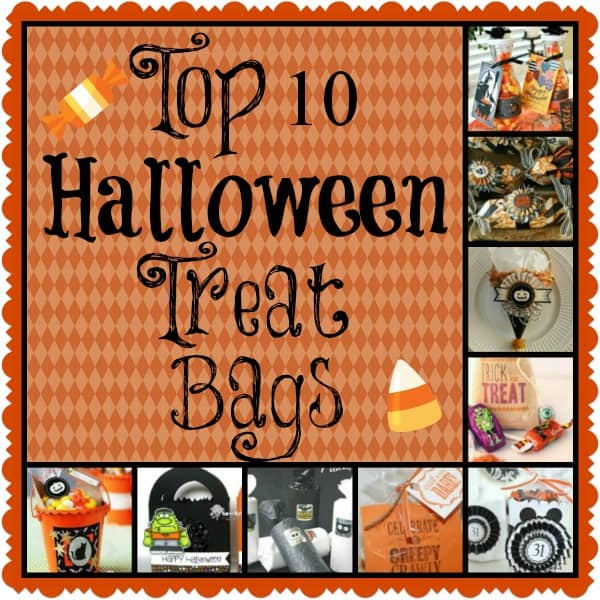 Pin