6 Essentials Of A Cozy Home
I am sharing with you my 6 essentials to make your home the coziest ever!
We're still experiencing warm days and nights here in North Carolina, but I know that chilly weather will be here any day now!  And when it does arrive, nothing is more comforting to me than feeling the" hug" of my cozy home.
Creating a cozy home isn't just about putting out a few throws.  While that's certainly one decor element, I think there's so much more!  To me, a cozy home represents warmth, shelter and love.  I try my best to keep that in mind as I'm putting my home together for the cold winter months.
Make sure to scatter lots of seasonal patterns around your home.
Just like there are "cool" summer patterns, there are "warm" winter patterns too!  Make a room even cozier by mixing several eye catching patterns together.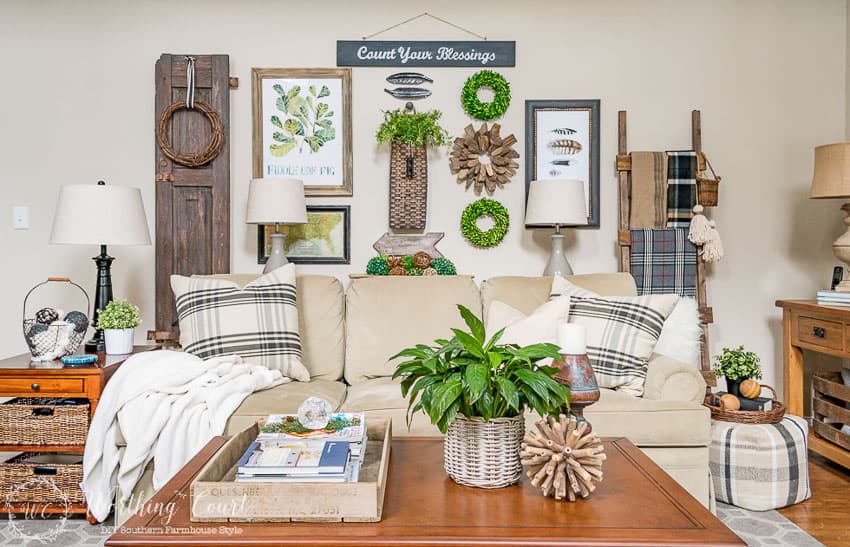 Pin
Bake anything with cinnamon in it.
Nothing makes me feel "instant cozy" as much as entering a home and being greeted by the smell of cinnamon!  I'm immediately drawn back to childhood memories and that feeling of nesting.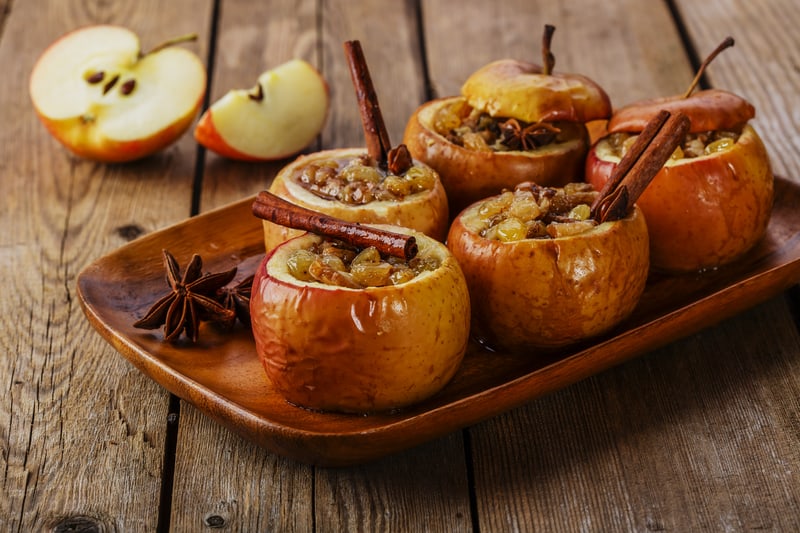 Pin
Add a liberal dose of texture.
Oh my goodness – there are sooo many ways to add texture to your home!  Think plants, grapevine wreaths, wood beads, shutters, baskets, textiles and on and on for that textured materials look!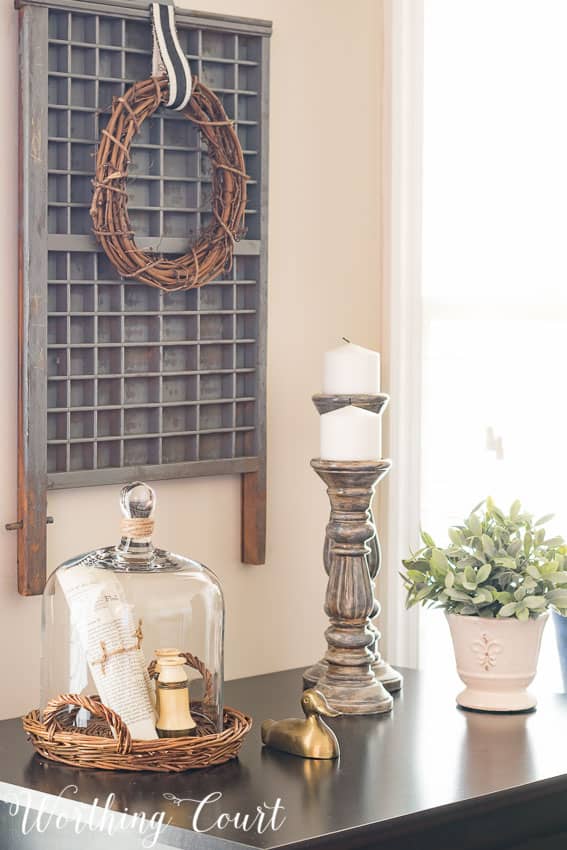 Pin
Use warm colors throughout your home.
I'll never be a person who can live with all white.  Don't get me wrong – I think white interiors are gorgeous, but I need to be surrounded by at least a little bit of warm color.  I think that gray can feel cold, which is why I'm so in love with the shade of soft gray that I used on both my dining room and office furniture.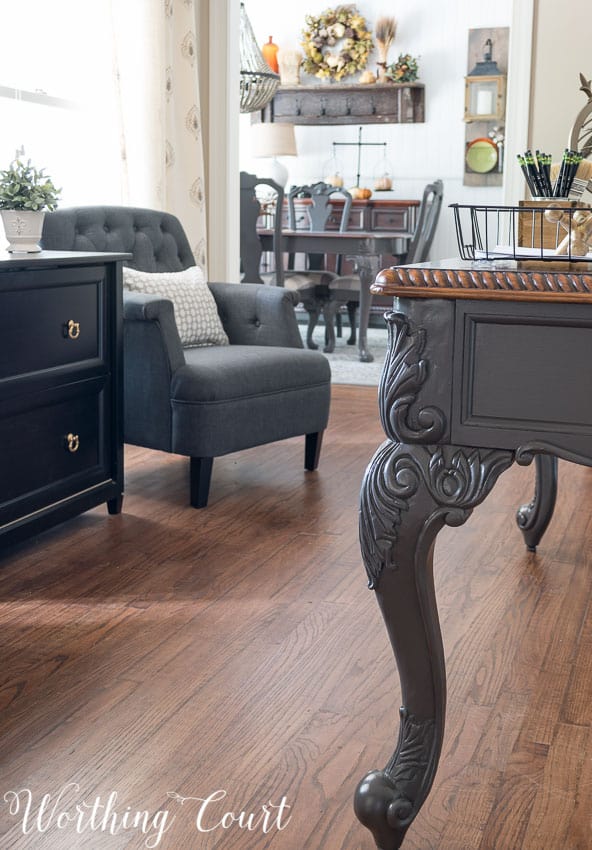 Pin
Pillows, pillows, pillows – use them everywhere!
Pillows aren't just for chairs and sofas.  I love to use throw pillows in unexpected places!  Try stacking them together under a table or stuff several down into a basket.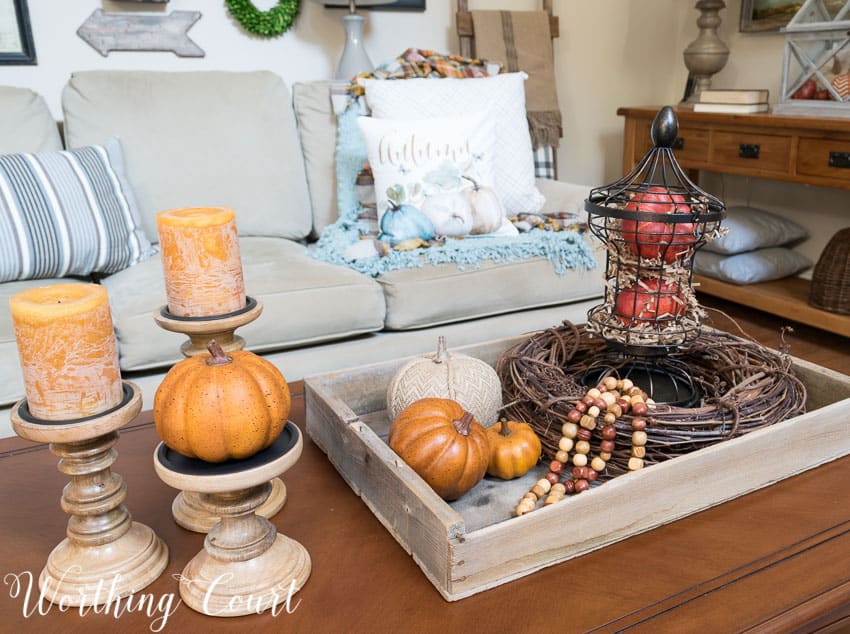 Pin
Add something made with rustic wood.
I have rustic wood sprinkled throughout my home – the table in my breakfast area, my diy sofa table in the family room, the old shutter hanging on the gallery wall behind my couch and my diy blanket ladder are just a few examples.  I try to be careful not to go overboard with it – just touches here and there.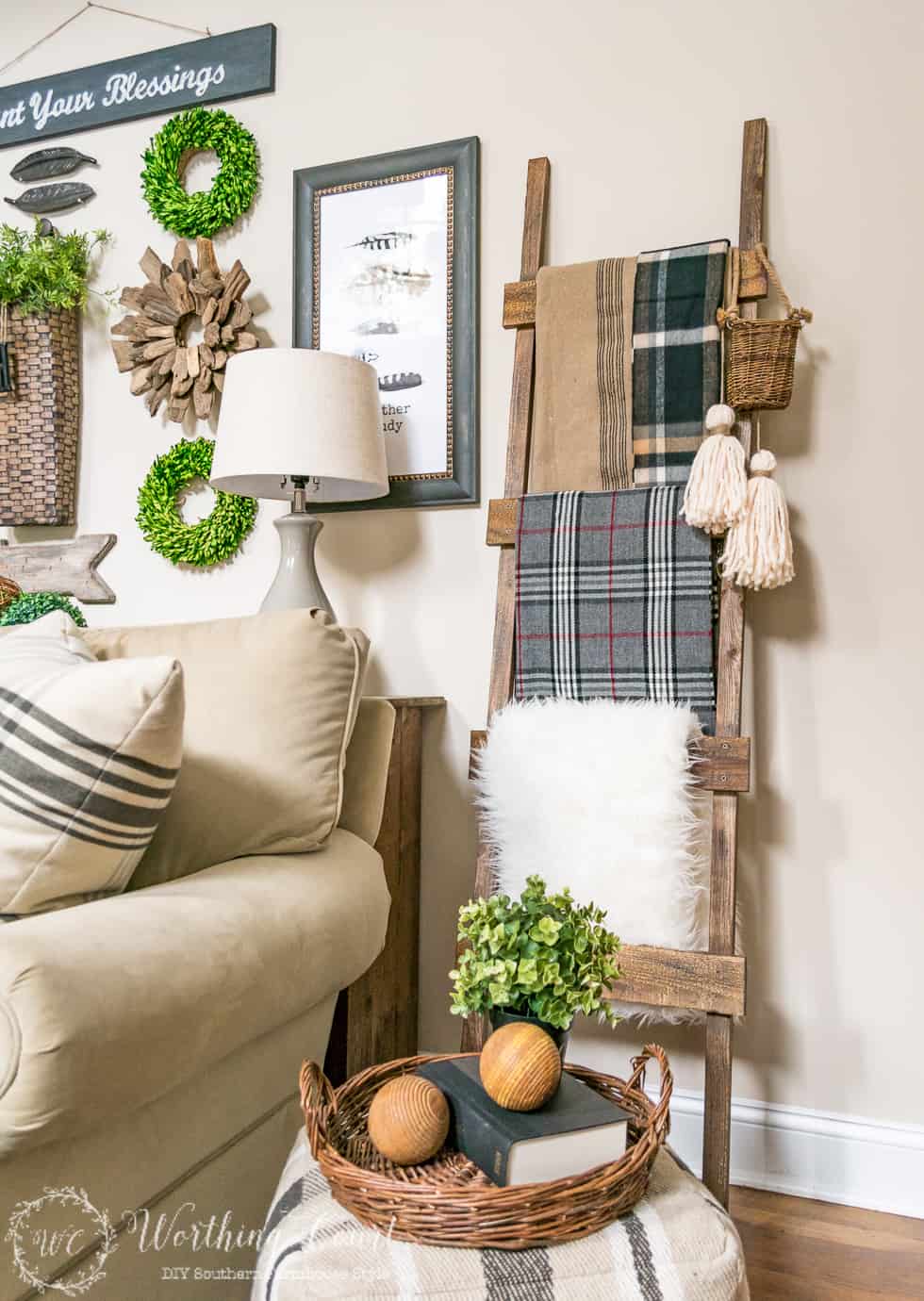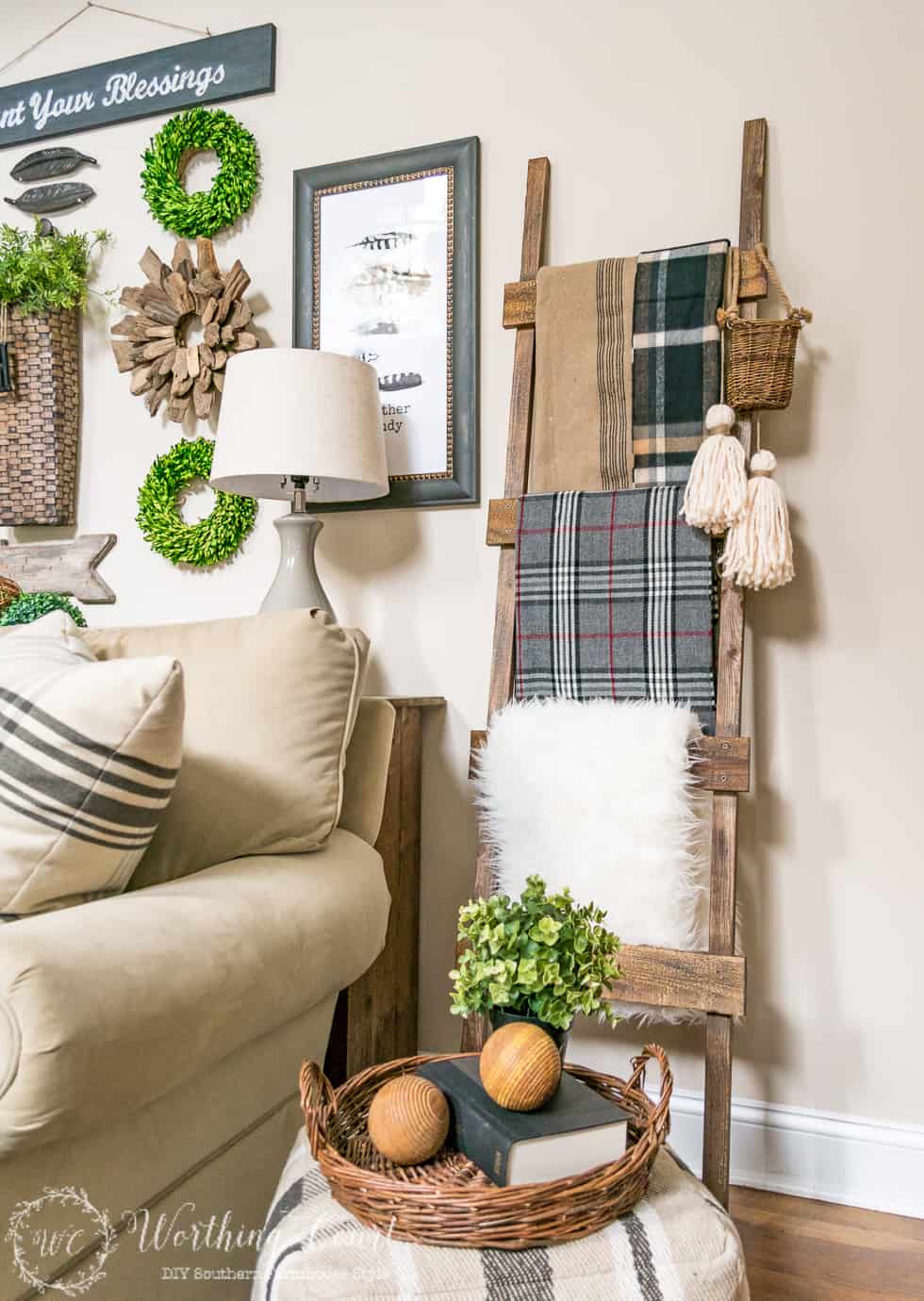 Pin
When you're trying to cozy up your home for the cold winter months, remember – cozy isn't just a look – it's a feeling that you create in your home too!
I hope you enjoyed all my tips for creating your coziest feeling home while we head into the fall and winter months!