I have put together a beachy bathroom decor, come see all the details.
Whoop!  Beach season has begun for us y'all!
If you follow me on Instagram, you probably realized where I was this past weekend.
No, it isn't sitting on the beach weather – YET.  But after having our beach condo closed up for the winter since last November, we're anxious to see the return of a fun beach season!
I knew that one of the first decor projects that I wanted to tackle once we reopened the condo was to pretty-up the bathroom.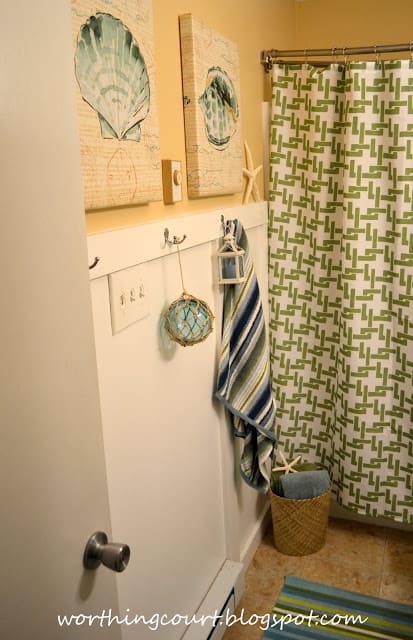 Right after Pookie finished building the bookcases in the living room, he added a simple wainscoting treatment to the bathroom.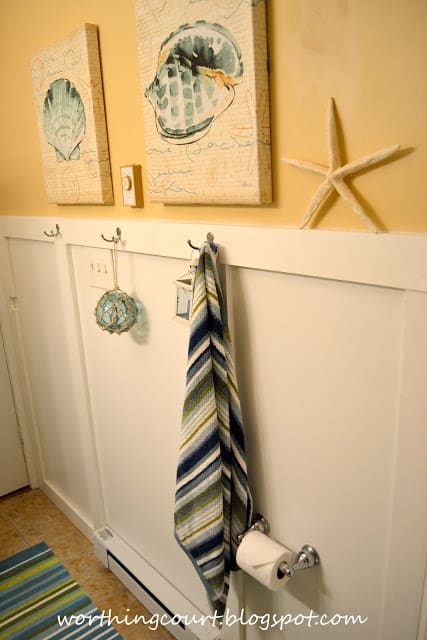 My first choice was beadboard, but we were concerned about mildew growing behind it because this is such a humid environment during the summer months.  We found quite a bit of it behind the awful wallpaper that was here when we renovated the condo a few years ago.
To fully appreciate how far this little bathroom has come, you need to see the before shots.  It may look like the bathroom just needed a good cleaning in these photos, but trust me – it was baaad very bad.  What you can't see is the faux swirly textured mess that someone applied to all of the walls.  Part of the reno was ripping out and replacing all of the sheetrock.  Fun times.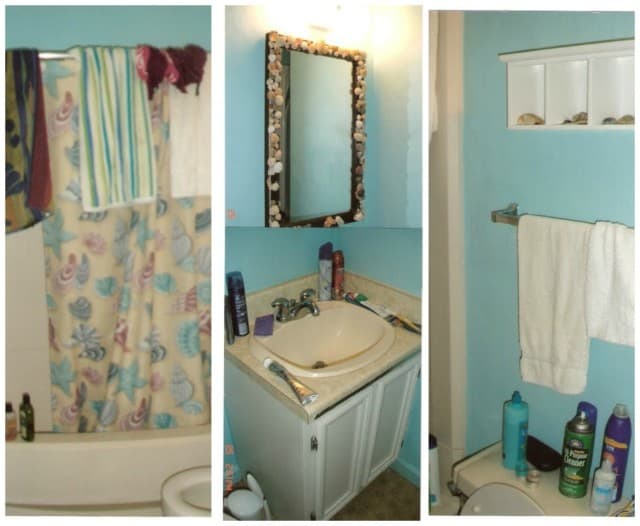 A new pretty shower curtain, colorful towels and rug from Target along with art from HomeGoods and some accessories from New River Pottery made fluffing the bathroom really fun and easy.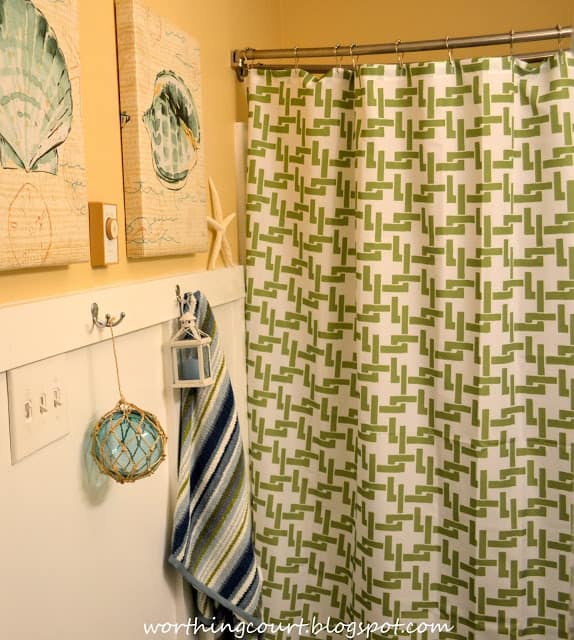 On the opposite side of the room, I added more towels from Target, a few pretty beach inspired accessories and a basket that I already had to hold colorful hand towels.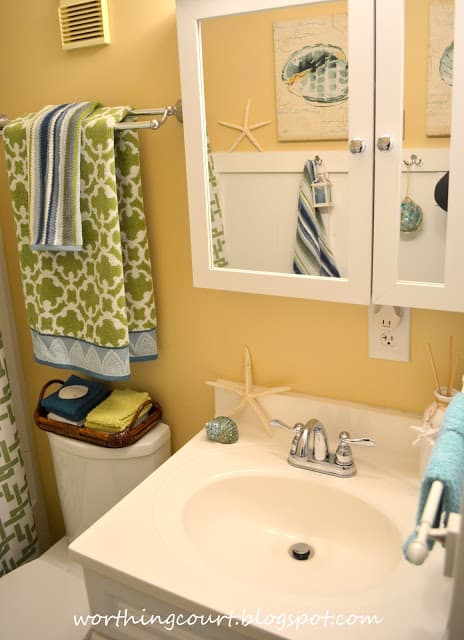 This bathroom is so tiny that it is impossible to get full room shots.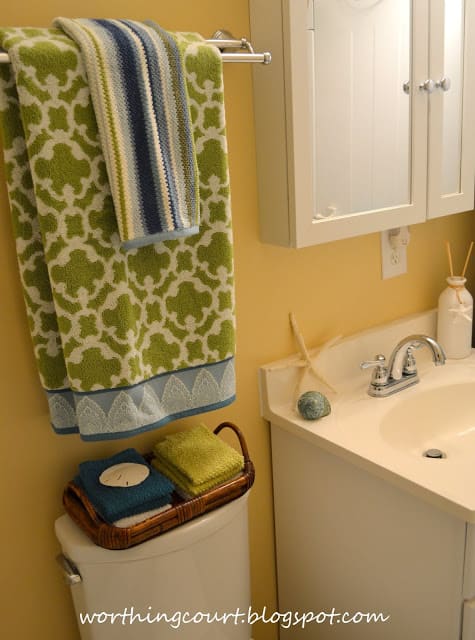 I hope you enjoyed all the beach inspired decor in my beachy bathroom!