I pulled together several of mine to create a little Valentine's vignette on the island in my kitchen.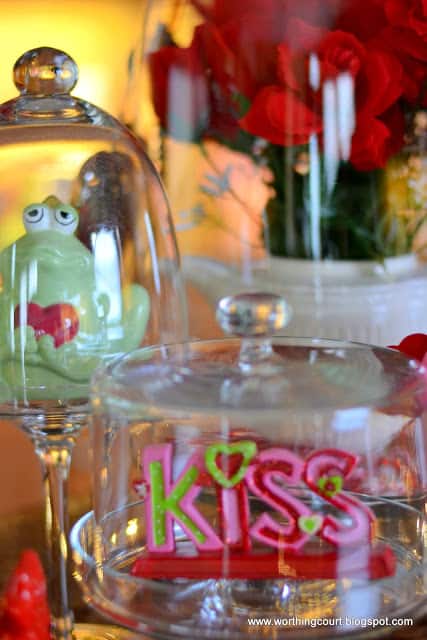 I didn't buy anything special. I just gathered bits and pieces of Valentine's decorations that I already had and started playing.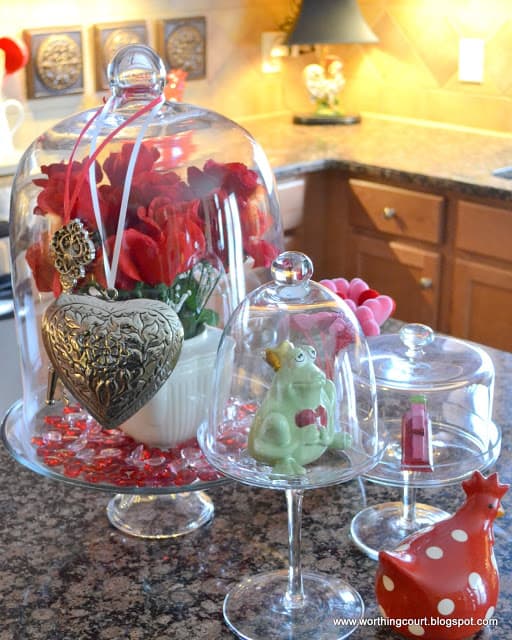 The cloche in the back, containing the red roses, is my latest acquisition.
It is ginormous and I love it.
The key to my heart. 😀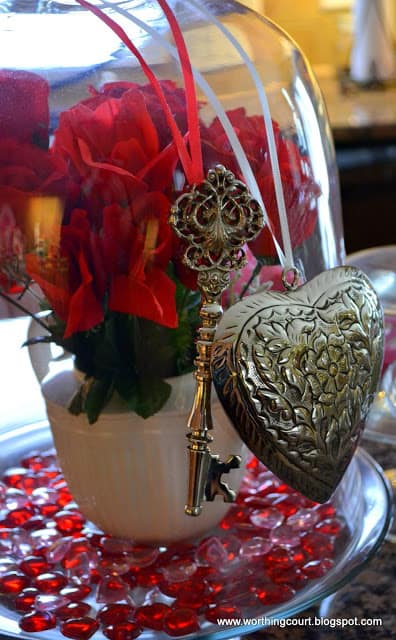 Click
HERE
to find out how to make this sew or no-sew burlap heart door hanging.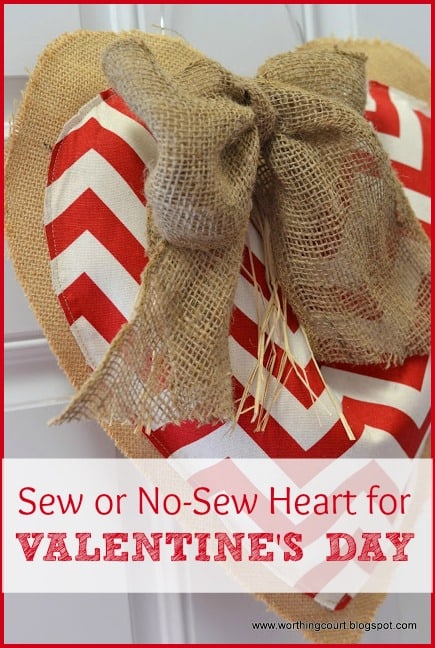 Click
HERE
for a few simple touches that you can do for Valentine's Day around your own home.