A Summer Vignette in the Kitchen
One of my favorite places to change up seasonally, is the island in my kitchen. Even though this vignette is in my former kitchen, I still love it to this day!
A large cutting board makes a great base for just about any type of vignette that I want to throw together.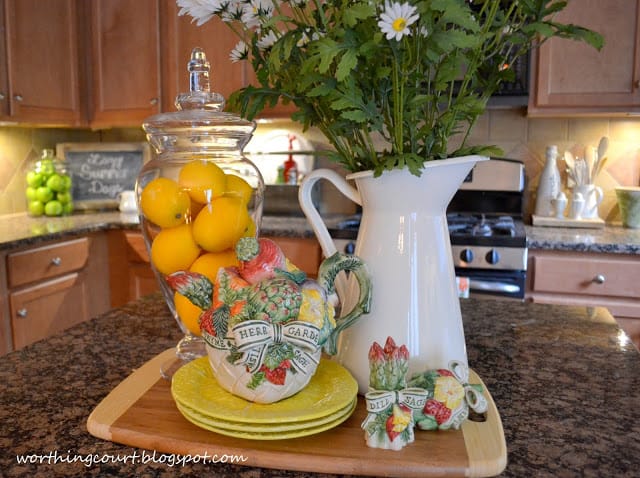 For inexpensive faux flowers, the daisies that I placed in an enamelware pitcher (from Ikea) look pretty realistic. Plus – bonus! – they'll last all Summer.
(I think found them at Michaels.)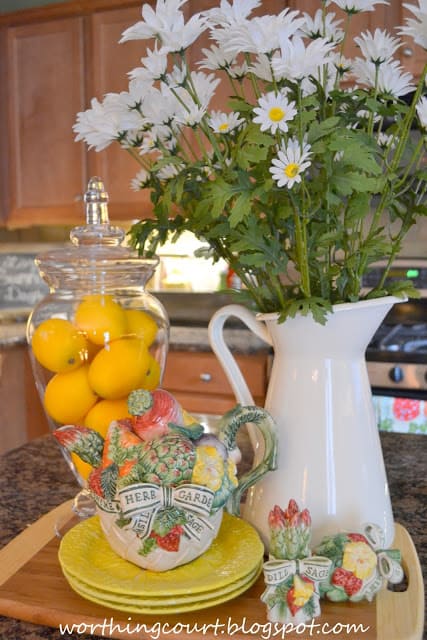 Once Spring and Summer roll around, I'm quick to bring out some my favorite pieces from Fitz and Floyd. These are from their Herb Garden collection.
The teapot is resting on a few cherished vintage SECLA Yellow Cabbage pieces that my mom passed on to me years ago.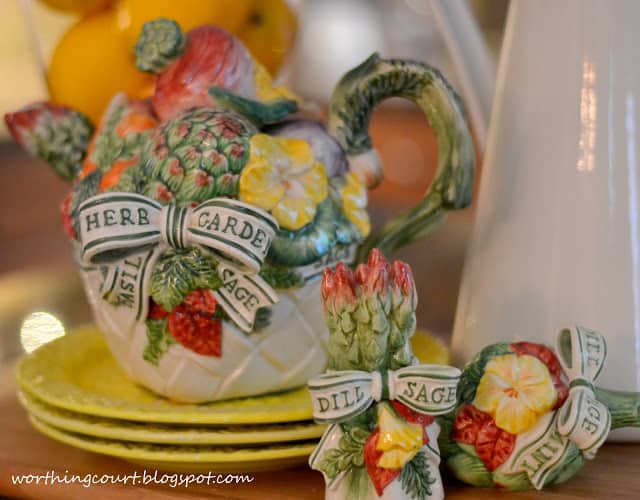 The Yellow Cabbage pieces work so well with the F&F Herb Garden pieces.
Last Spring, I had a lot of fun putting together a Celebrating Spring tablescape with them on my front porch. See that pitcher in the background with the sweet bunny peeking over the top? That's my very favorite piece out of the whole collection.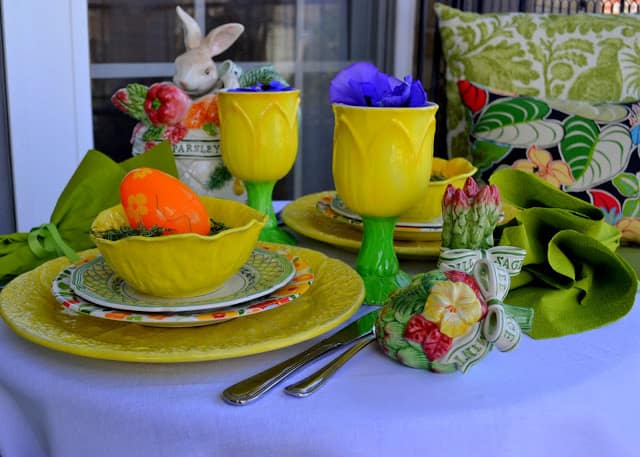 This little vignette is so cheery and just makes me smile when I'm slaving away over the stove in the kitchen.
Don't laugh, Pookie.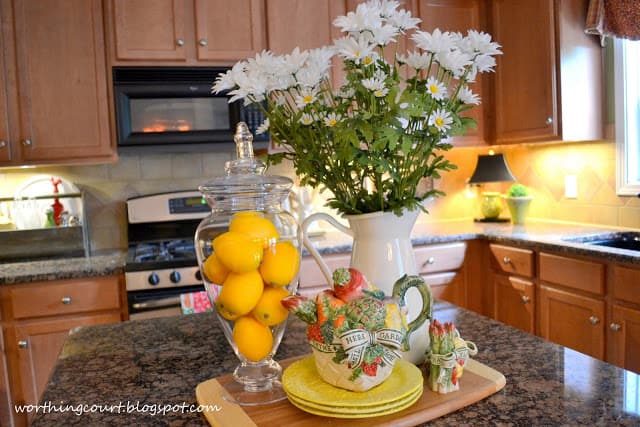 Happy Summer!