UPDATE:  Enjoy this project from our former home.  We're giving our new home a complete remodel.  Click HERE to take a look!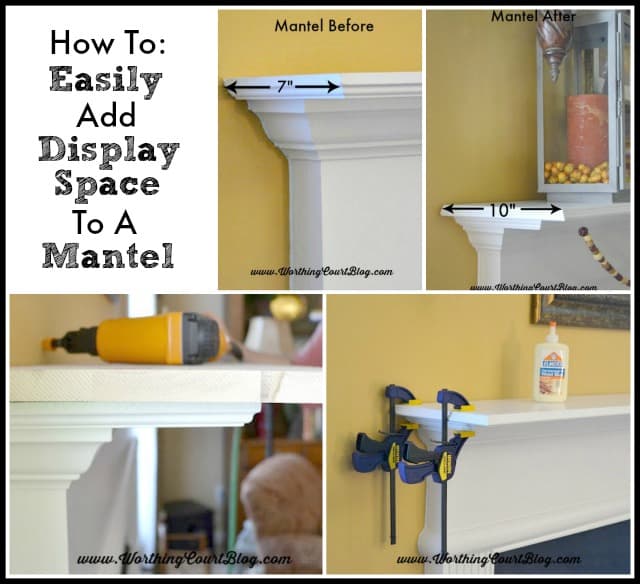 When it comes to fireplaces and mantels, I have several pet peeves.
One of them being the shallowness of prefab mantels.  The mantel above my fireplace has a mere 7″ of space from front to back.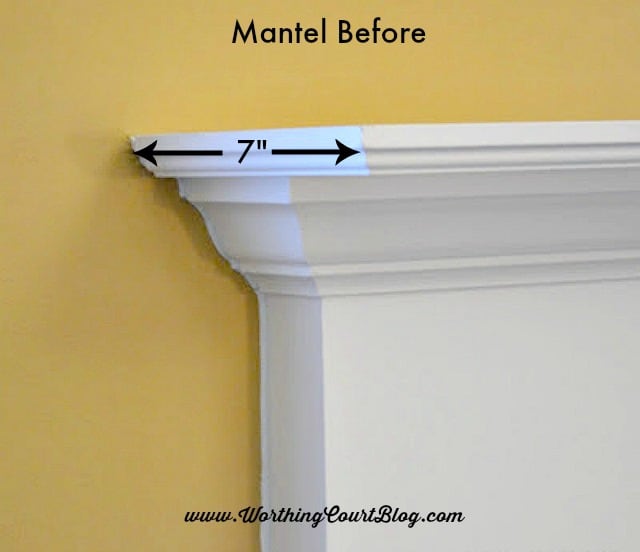 Ack!  I can't do anything with that!  Especially since the thickness of the picture frame hanging above it takes up part of that 7″.
It limits everything that I ever want to put on my mantel.  Very frustrating.
So I came up with an easy solution that Pookie did for me.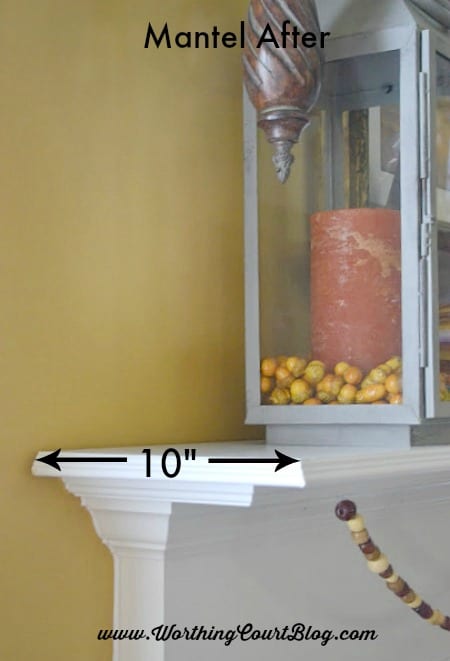 I wanted to extend the amount of space on my mantel by 3″, meaning that I wanted to have 10″ from the front to back of the it.
I simply purchased an 1″ x 12″ x 8′ piece of birch wood from Lowes and had them cut it to the size that I needed.  In my case, I needed it cut to 1″ x 10″ x 6.5′.
BTW – I chose birch instead of pine so that I would have a flawless surface once it was painted.
To avoid having to use a router to get a decorative edge, I found some trim that closely resembles the edge of our existing mantle.
Here you can see the profile of the trim that has been applied just to the front of the board using carpenter's glue and a nail gun (to hold the trim in place until the glue dried).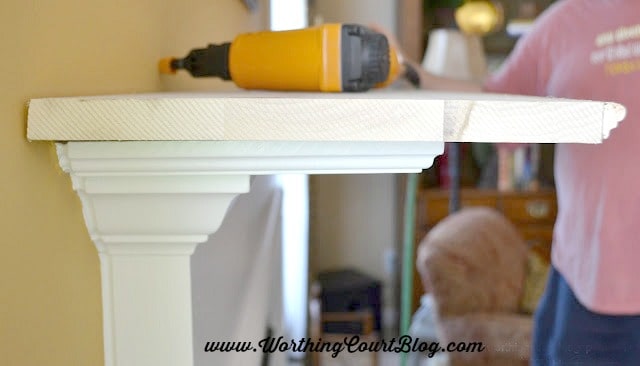 And here is the same end with the decorative trim applied to the side.
The trim doesn't match perfectly, but I knew that no one would notice (unless it was a trim inspection person) once it was all painted.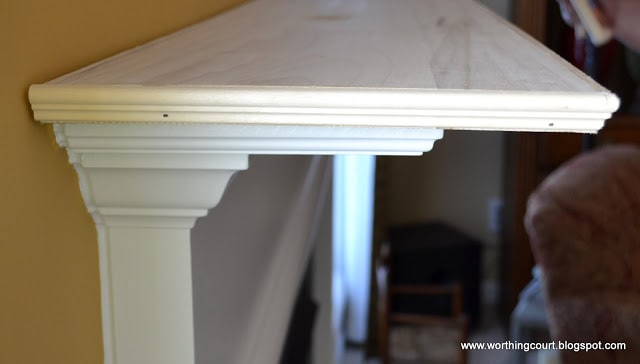 After filling all of the gaps and nail holes and applying paint, the board was attached to the existing mantel using carpenter's glue and a few nails to help hold it in place until the glue dried.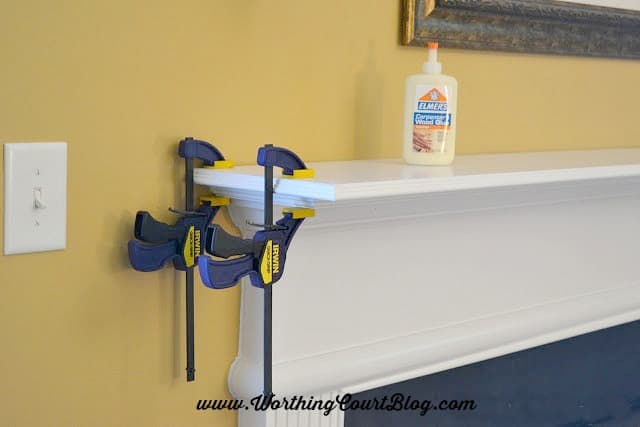 I know that carpenter's glue dries pretty quickly, but just to be on the safe side, I left the clamps on for twenty-four hours.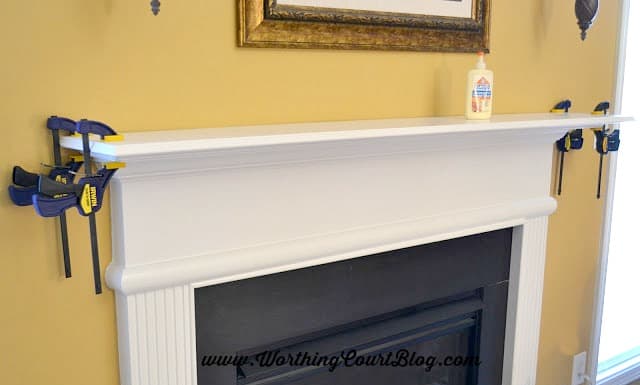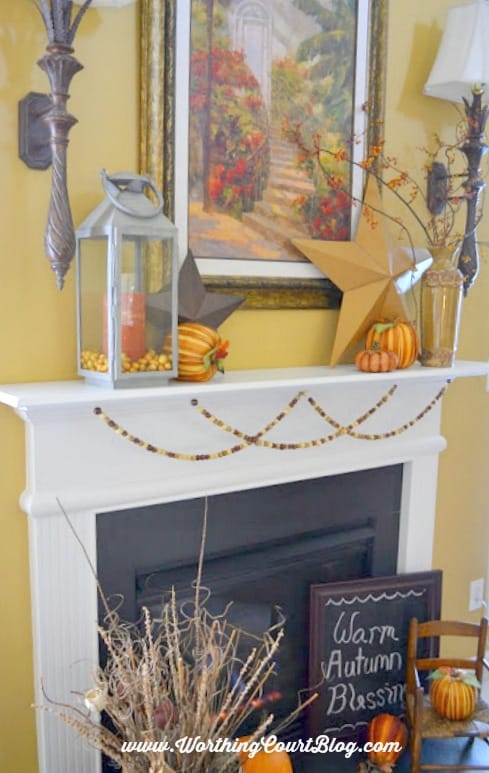 In case you're wondering what my other fireplace pet peeves are:
A fireplace that is out of proportion to the size of the room (like mine).  I have a two story family room – the fireplace should be taller!
No hearth to sit on.  I guess it's just cheaper and easier to slap a piece of slate flat on the floor than to build a hearth.
Maybe I should go into the fireplace design business.  :o)