I have put together 7 of the best ways to add texture to a room to pull a whole look together.
When you visit my home, you're sure to find lots of texture.  To me, a room without texture is a room without personality!
If you have a room that looks flat and boring and you can't quite put your finger on the problem, maybe texture is the missing element.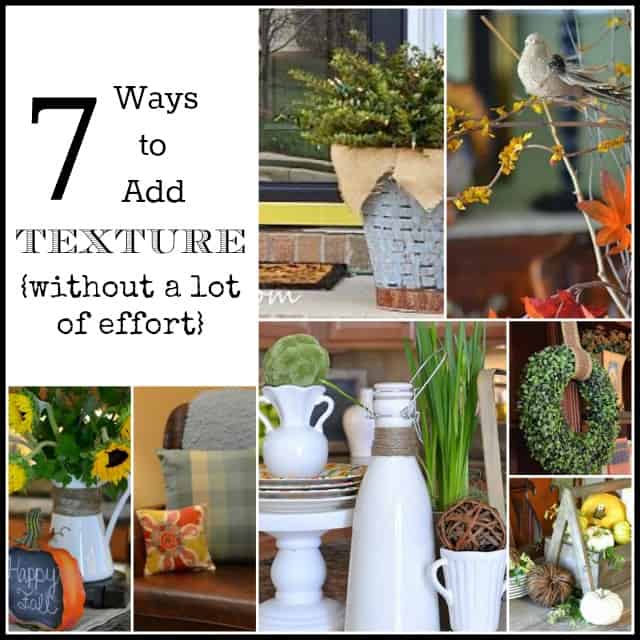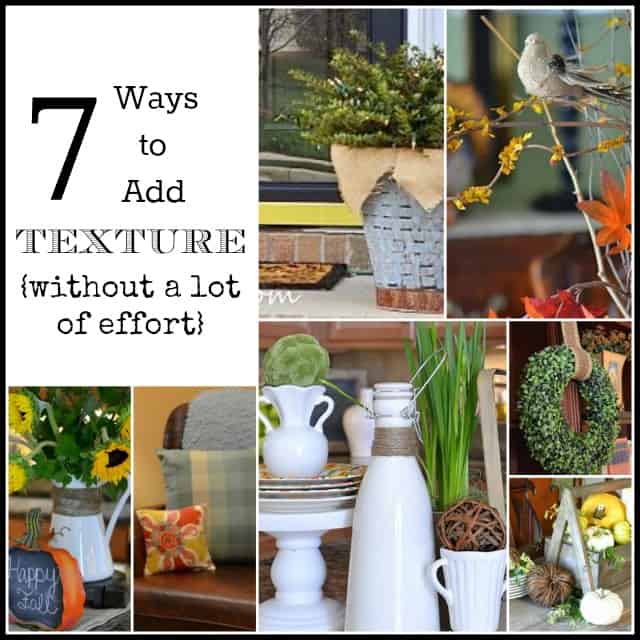 Here are 7 easy and quick ways that you can texture to your home without a lot of effort.
Hang a wreath or a piece of art on the front of a bookcase.  It doesn't have to be permanently attached.  Use Command Strips or create a loop of fabric, wrap it around the wreath and thumbtack it to the top of the bookcase.
Adding Texture To My Living Room Bookcases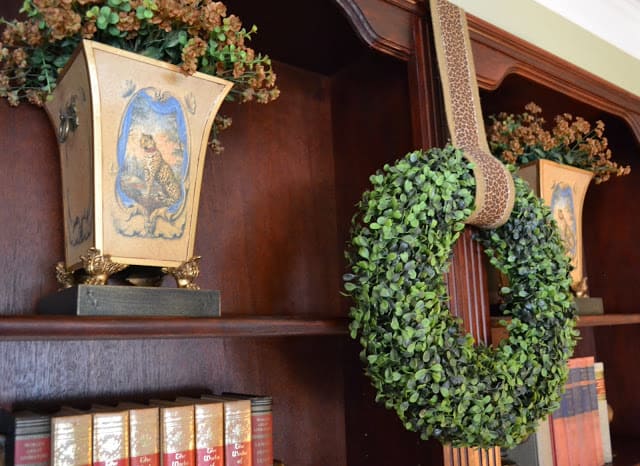 You can't go wrong with using natural earthy elements to add texture.  Mother Nature does the work for you!
Adding sticks and twigs to containers is a favorite of mine.  Just take a walk outdoors to collect all sorts of sizes and shapes.
A Woodland Inspired Thanksgiving Table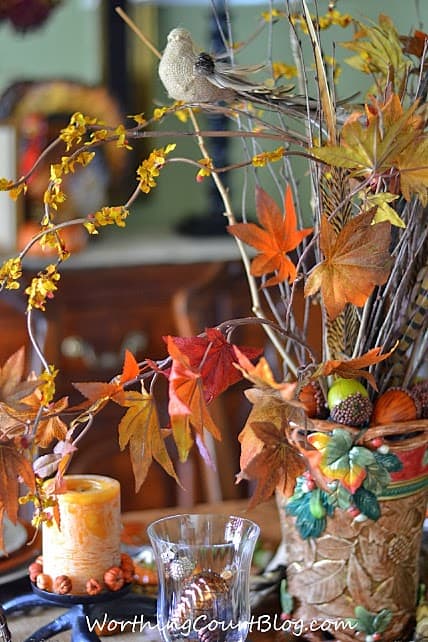 Try tucking bits of live greenery into an arrangement for the table.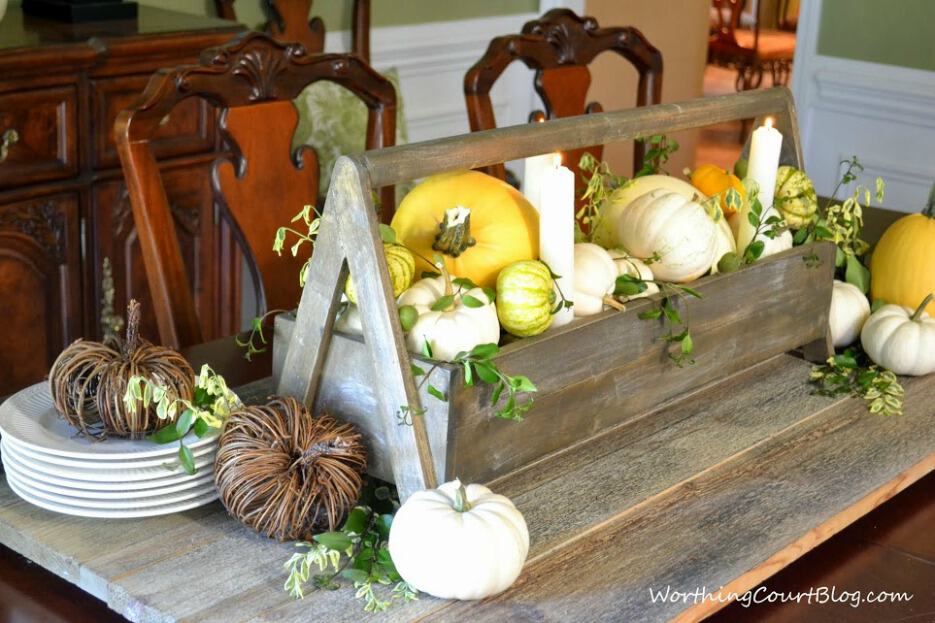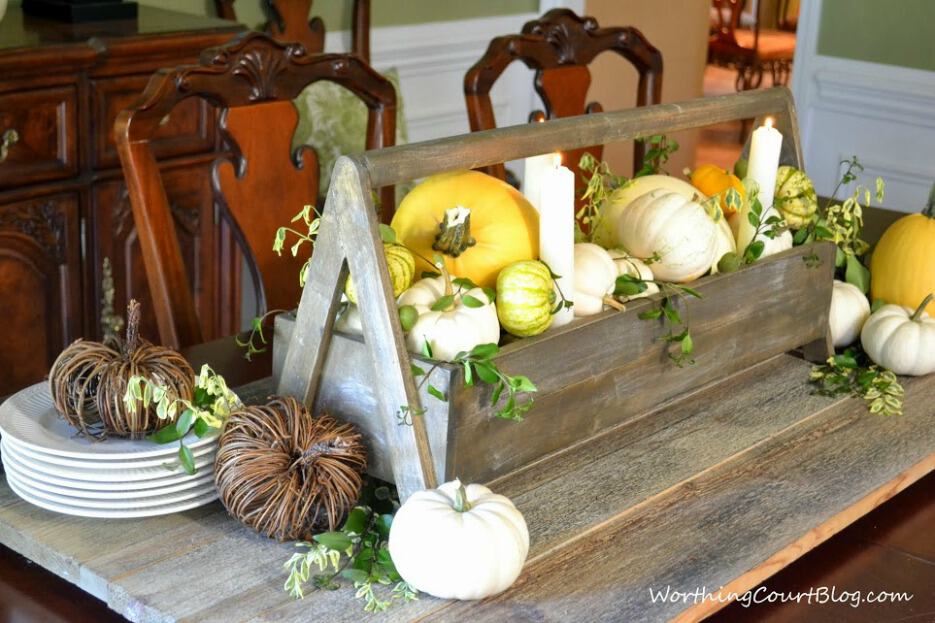 Moss and rattan decorative orbs are one the easiest ways in the world to add texture and take practically no effort at all.  
Chasing The Winter Blue Away With Daffodils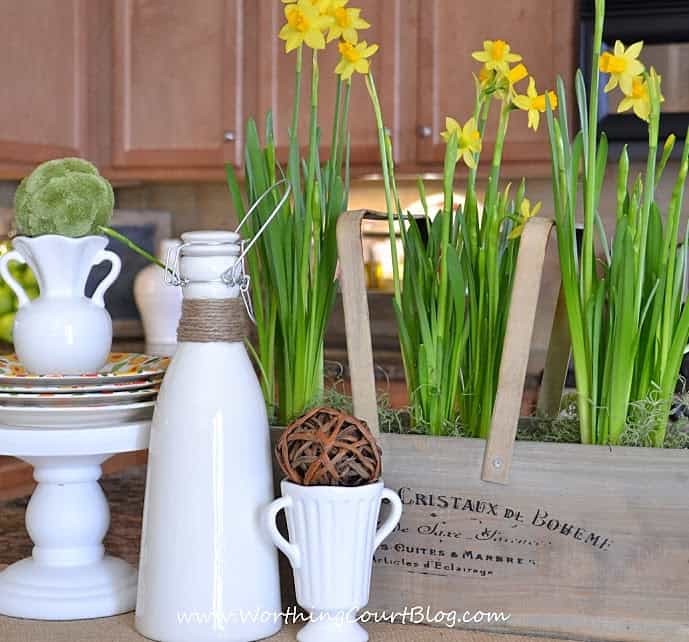 Tie a strip of burlap around a container in a vignette.
Fall Home Tour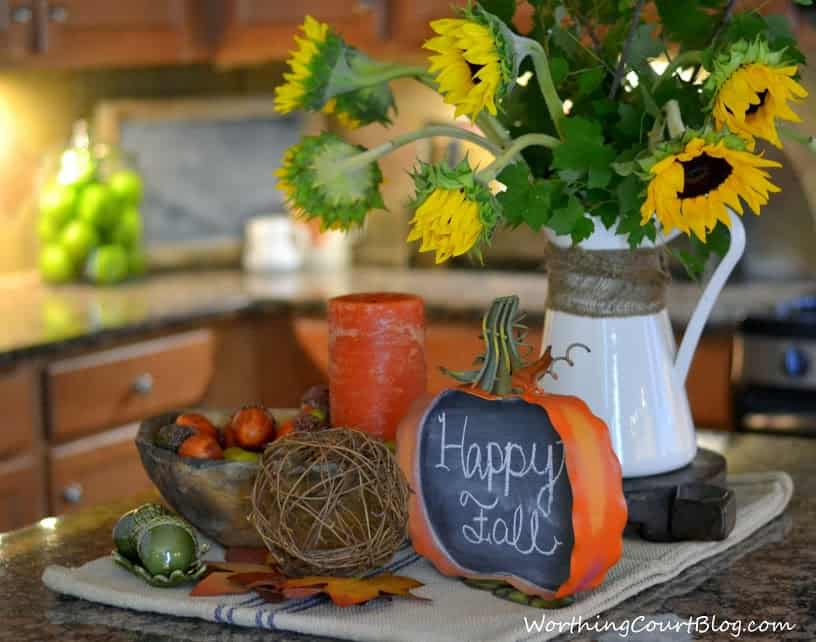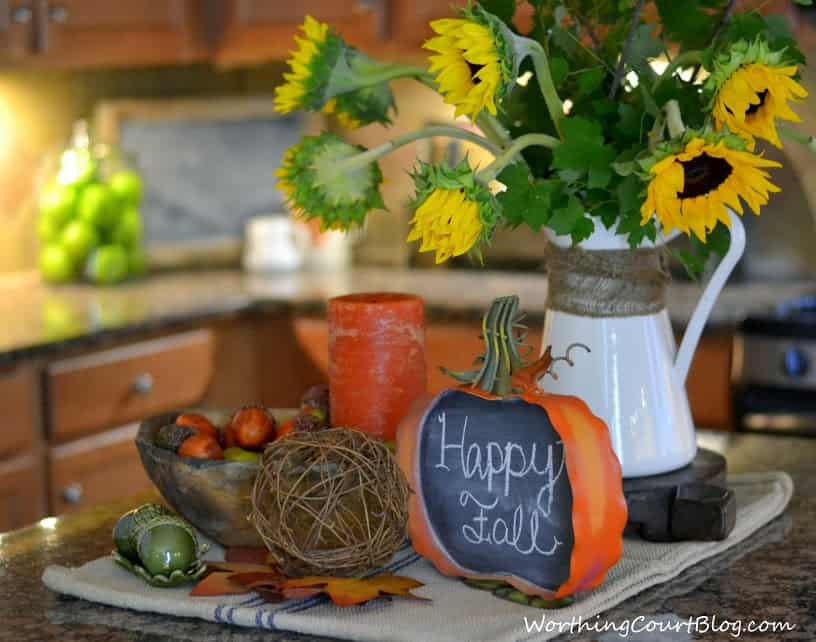 Adding seasonal pillows is pretty much a no-brainer way to add texture, but did you ever think about using pattern to add texture too?
Unexpected Color And Mixing Patterns In The Basement Family Room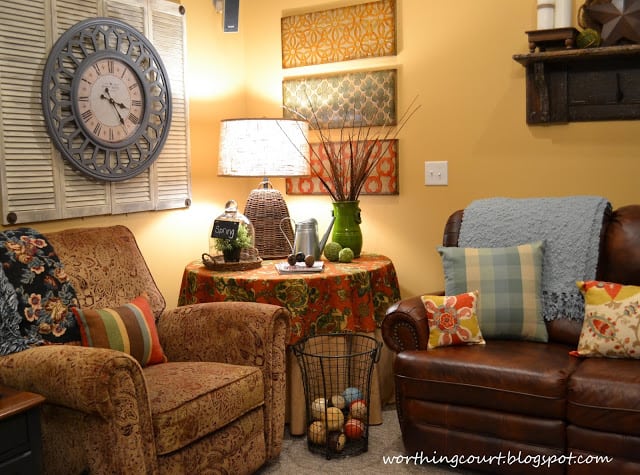 And lastly, don't forget to add texture outside of your home too!
My front porch this past Christmas is filled with easy ideas for adding texture – a scrap of burlap in a container, a basket on the door and lush faux greenery, just to name a few.
Christmas Home Tour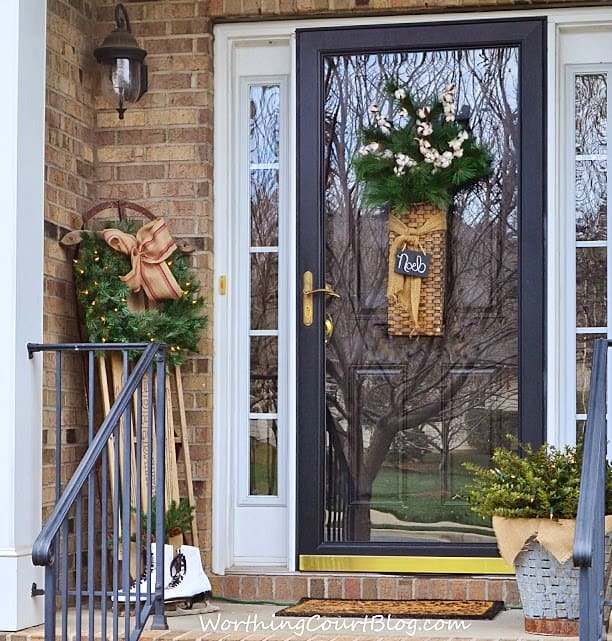 Do have any favorite ways to add texture to your home?