The Best List Of 10 Adorable Halloween Treat Bags
These 10 different adorable Halloween treat bags are easy to put together for a special party treat or for the cute trick-or-treaters that will come knocking at your door.  You'll be the most popular house in the neighborhood on Halloween!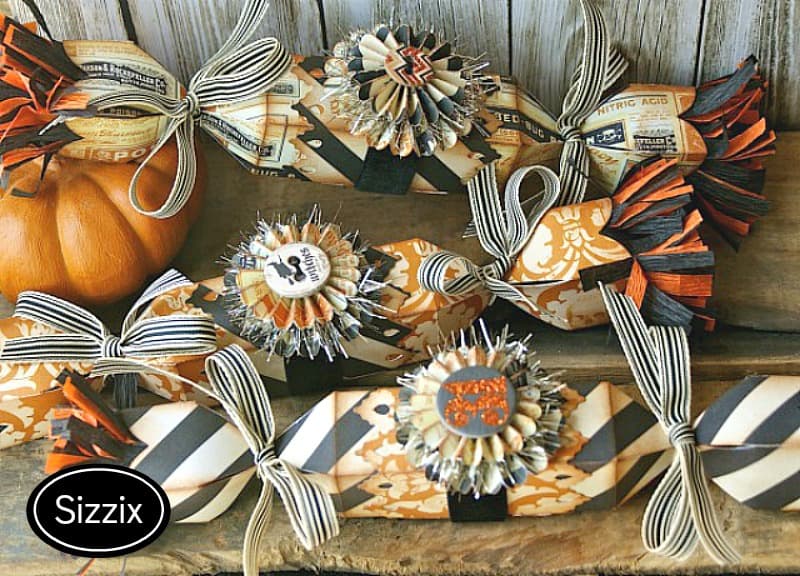 Pin
I don't get into the scary side of Halloween much, but I do enjoy handing out special Halloween treat bags for the kids that live on our street.  I love to see the delight on their little faces when I hand them a special treat bag as opposed to just giving them treats from a store's candy bag.
Trick-Or-Treaters
We probably get 200 – 300 trick-or-treaters in our neighborhood every year.  It's a small neighborhood, but for some reason it has become a popular place for people to bring their kiddos to trick-or-treat.  I could never provide enough treat bags for that many trick-or treaters, so I let most of them dip their hand into the candy bowl and pull out a few yummy treats.  But, for the special few that are our direct neighbors, I have a lot of fun coming up with cute treat bags for them every year.
I've been looking at ideas for this year's kiddos and have rounded up a list of 10 adorable Halloween treat bag type treats that I've run across.  Click on the text directly below each image to find out more about each one.
I see these little mini buckets everywhere and they're perfect for filling with a variety of Halloween treats.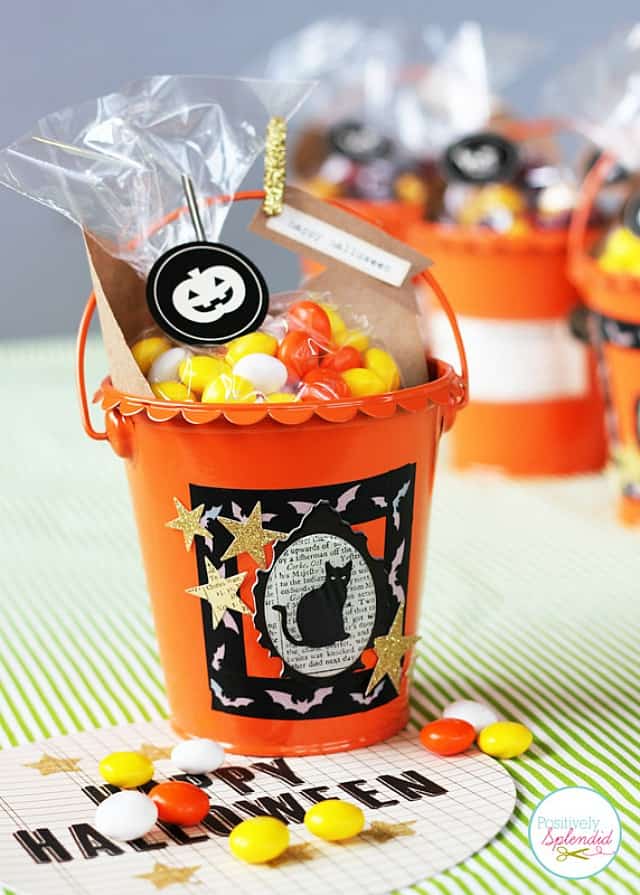 Pin
These cute bags are made using a Silhouette machine, but you could also use pre-made cutouts.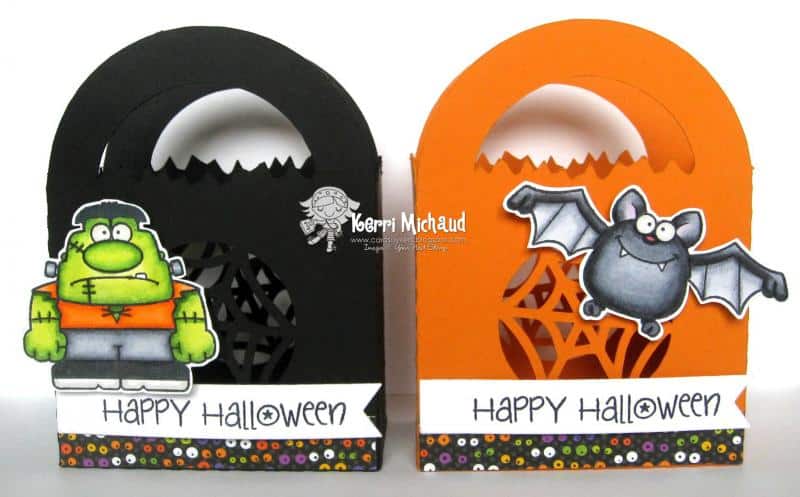 Pin
These treat filled cones are adorable and would work well for treat bags or to hold treats at each place at the supper table.  I can't think of a single adult who wouldn't love this at their place setting!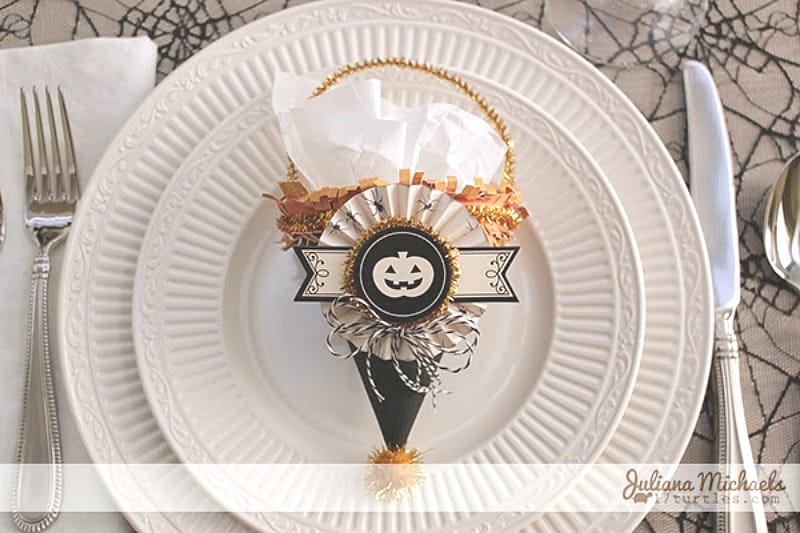 Pin
If you're pressed for time, this free printable is cute on pre-made bags.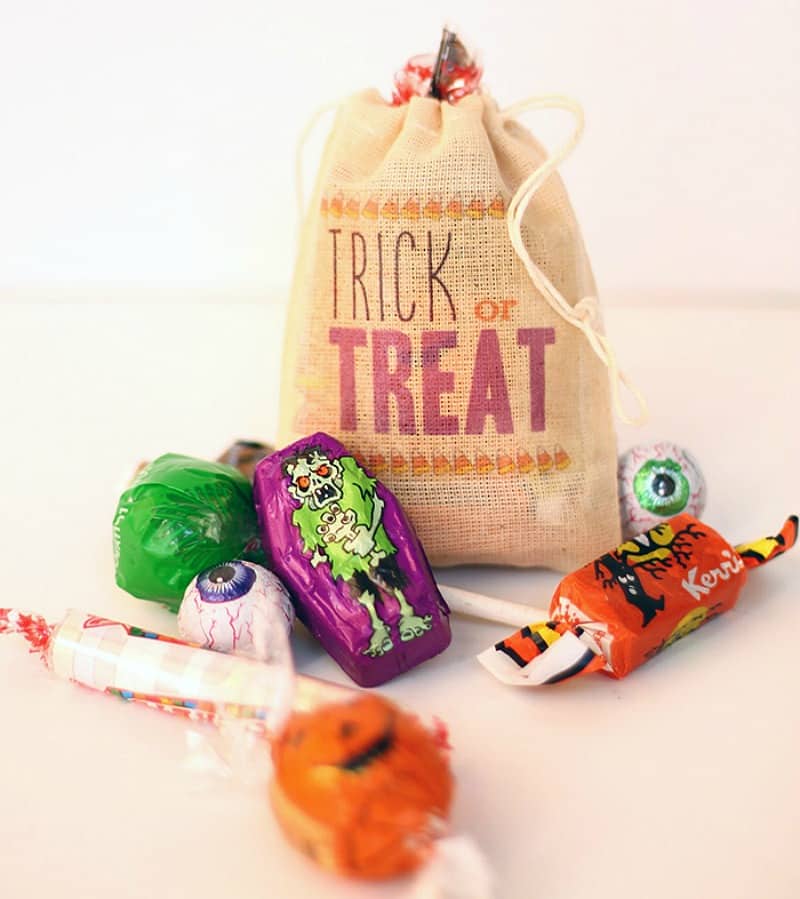 Pin
All you need to make these cute Halloween treat bags is some orange felt, some yarn and a hole punch.  Easy!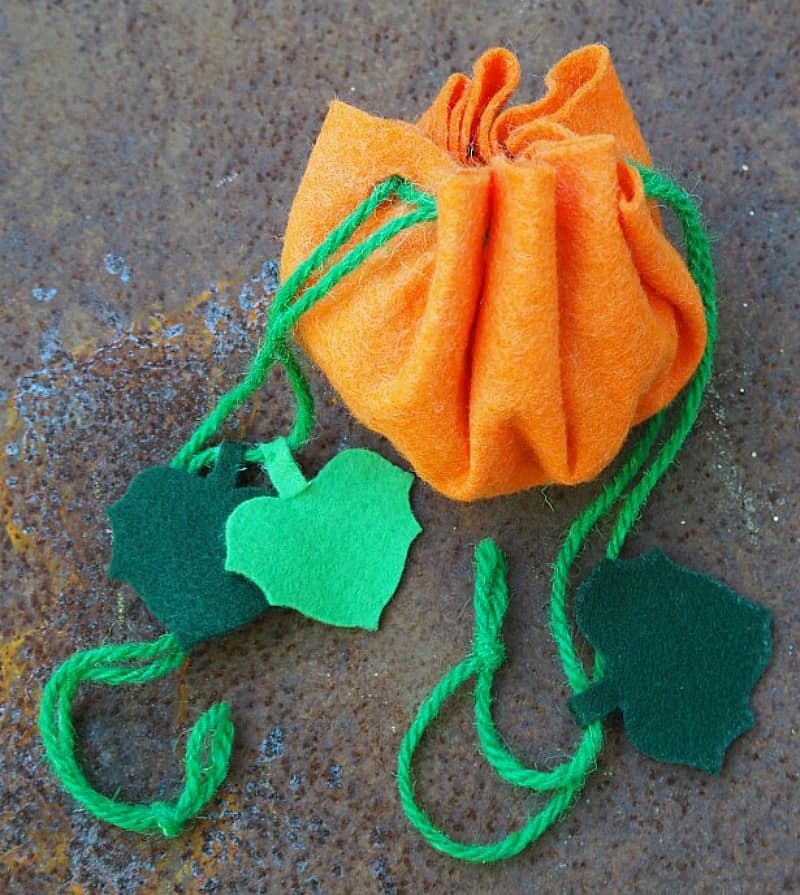 Pin
Here's yet another way to put those cardboard TP tubes to good use.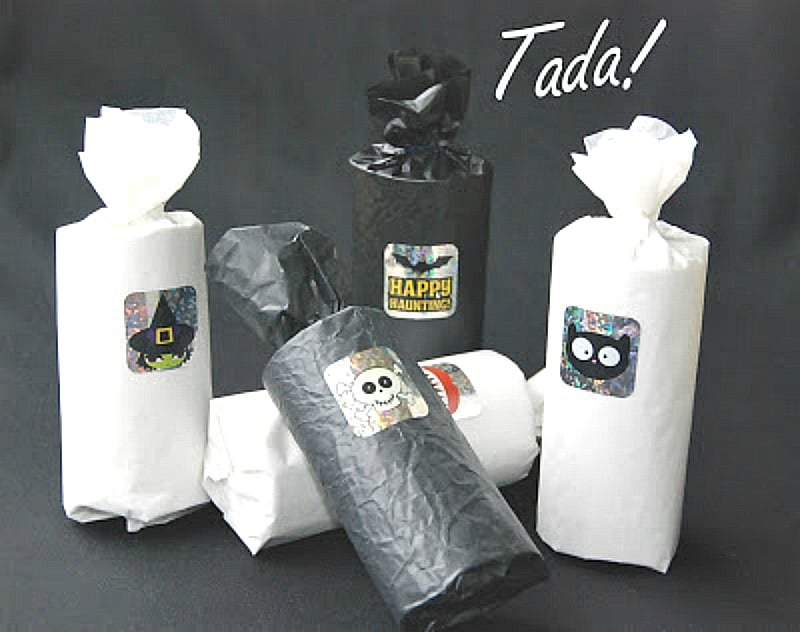 Pin
Now here's a super easy idea!  Just fill latex gloves with several different treats and add a creepy plastic ring. Perfect Halloween idea!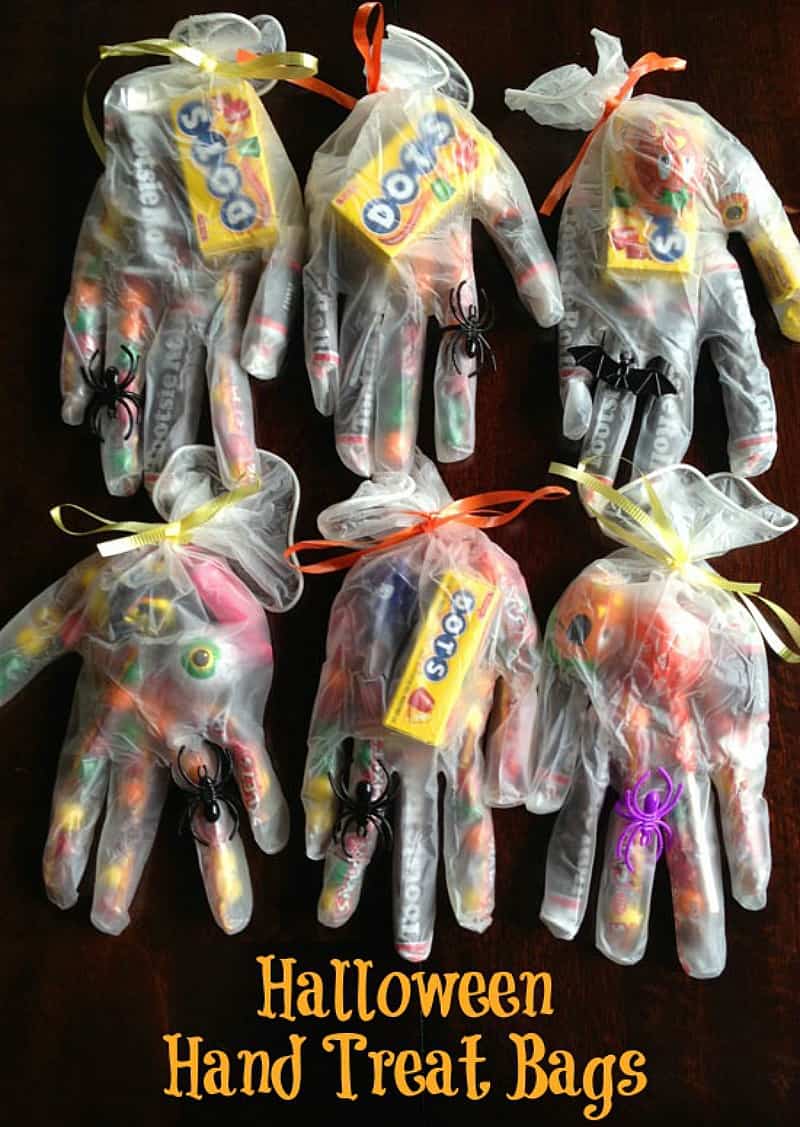 Pin
How about recycling some of those old bottles or jars you have filling up your cabinet?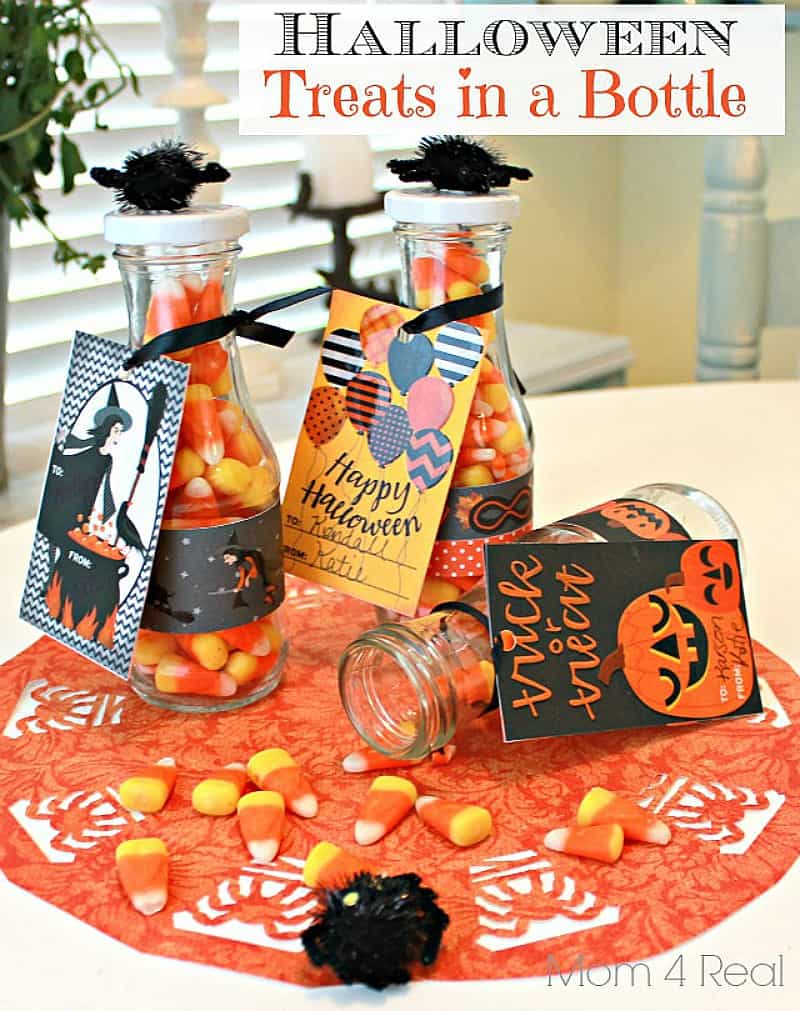 Pin
These diy popcorn boxes might appeal to the adult kids more than the little tikes.  The tutorial includes the free downloadable template for the box, rosettes and medallions.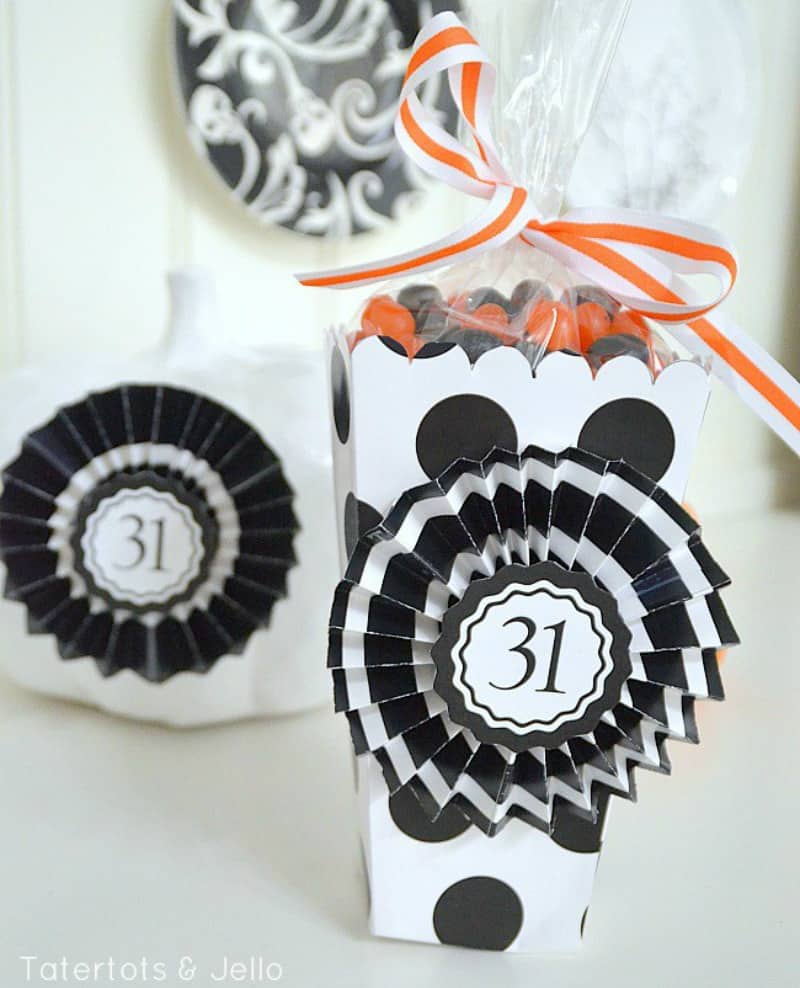 Pin
And lastly, these vintage-look Halloween treat poppers might just be my favorite of all.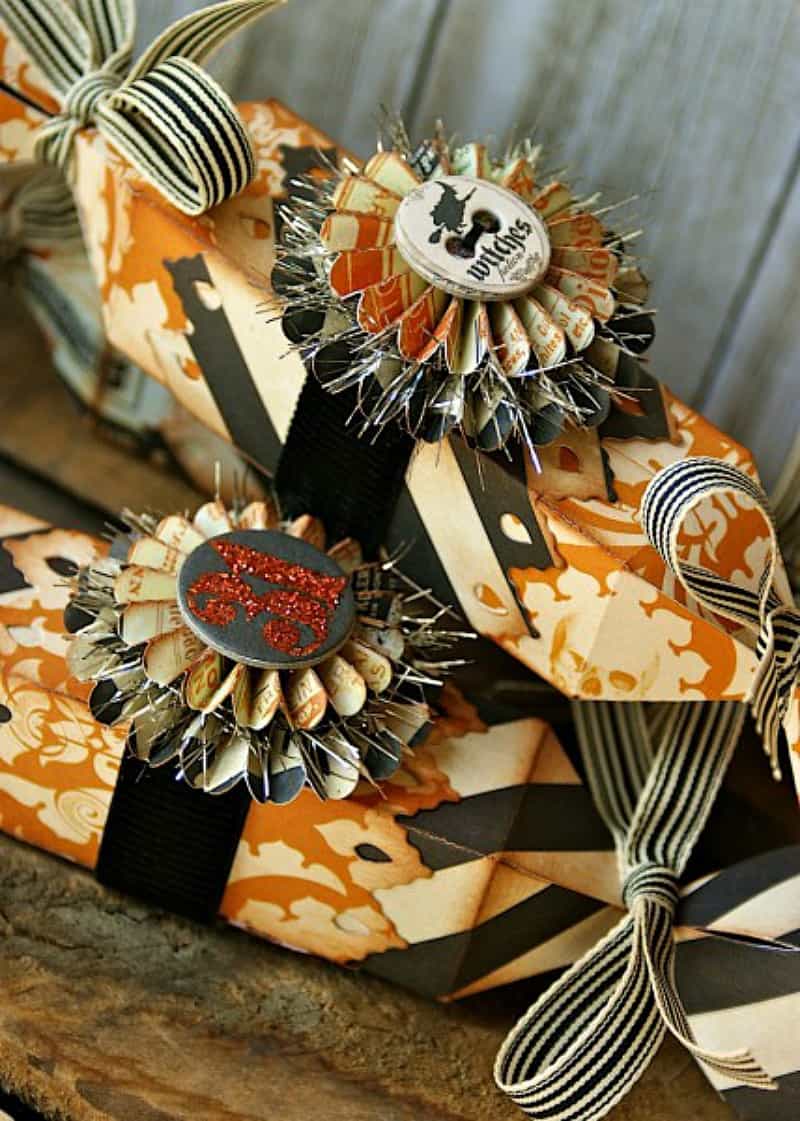 Pin
So tell me – are you the "Just stick your hand in the bucket" type or are you an "All treats must be special" kind of person ?