An Easy Way to Ramp Up Your Bed Skirt
This simple and inexpensive idea will make your ready-made bed skirt look like it was custom made in a designer workroom.
If you can sew a straight line, then you can do this!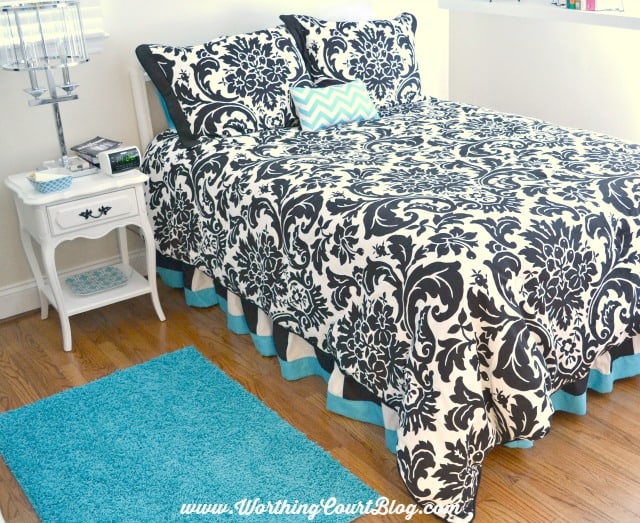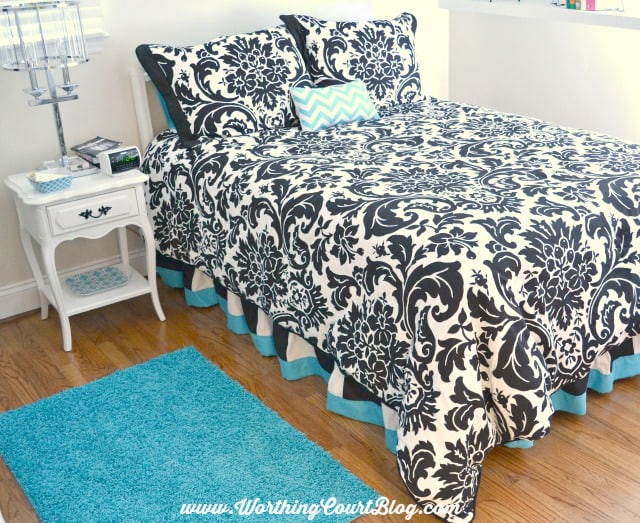 This bedding came as a set that included the bed skirt. It was too long and even though it was a different pattern than the comforter, all that black and white just blended in together. Plus, not very much of the bedskirt shows,so the plain stripes didn't really add much of anything to the overall look. I needed to come up with a way to customize the bed skirt and make it stand out.
My solution was to buy an extra flat sheet, that matches the sheet set for the bed, and use that fabric to make a band for the bedskirt.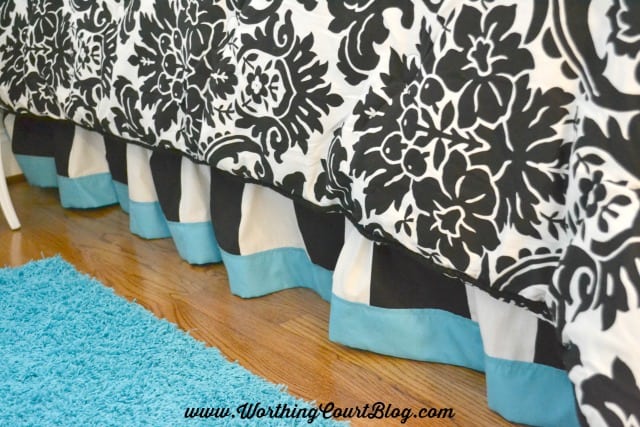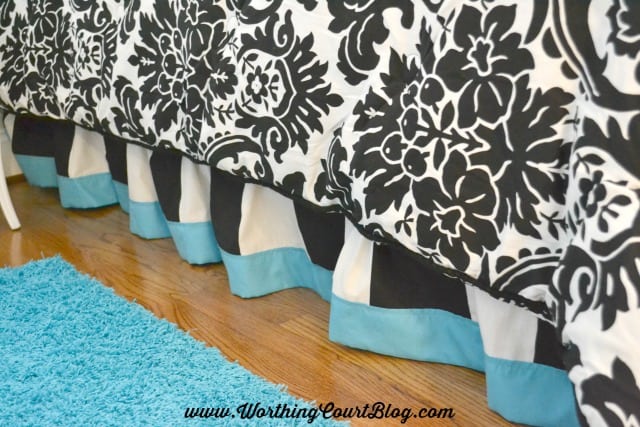 It was very simple to do. Here's how I did it:
I knew that I wanted to wind up with a 3″ wide band, so I cut strips of the blue fabric at 12″ wide. It took three strips of fabric to do the entire bed skirt.
After joining the three strips of fabric together to make one long strip, I folded it in half and pressed. Now I had a strip of fabric that was 6″ wide.
Next, I opened up the folded fabric and folded and pressed each side so that the raw edges of the fabric met in the middle, at the fold line.
Lastly, I folded and pressed the fabric back in half which left me with a strip of fabric that was 3″ wide.
Make sense? I hope so.
I "wrapped" the folded strip of fabric around the front and back side of the bedskirt and stitched it in place using matching thread.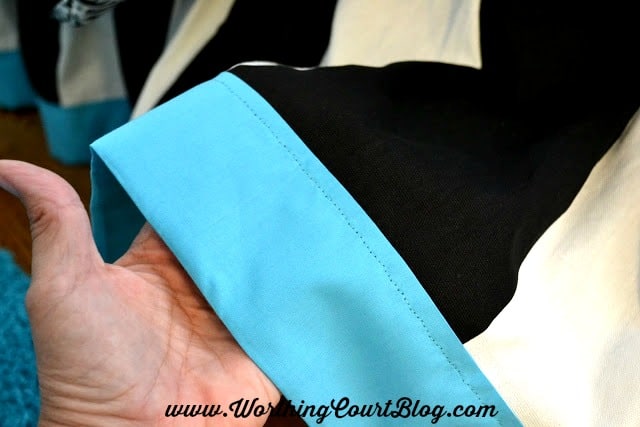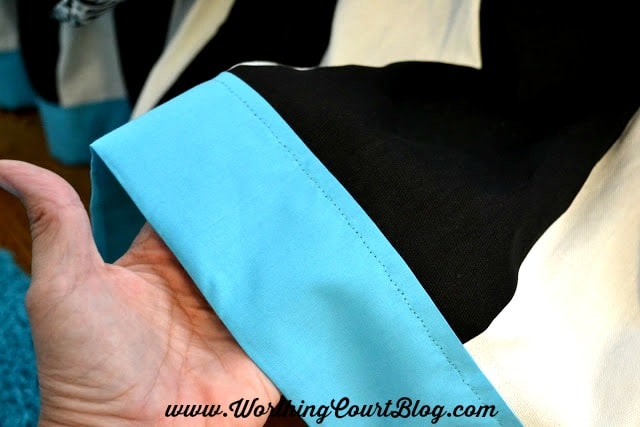 An easy detail to add that makes a lot of difference.
BEFORE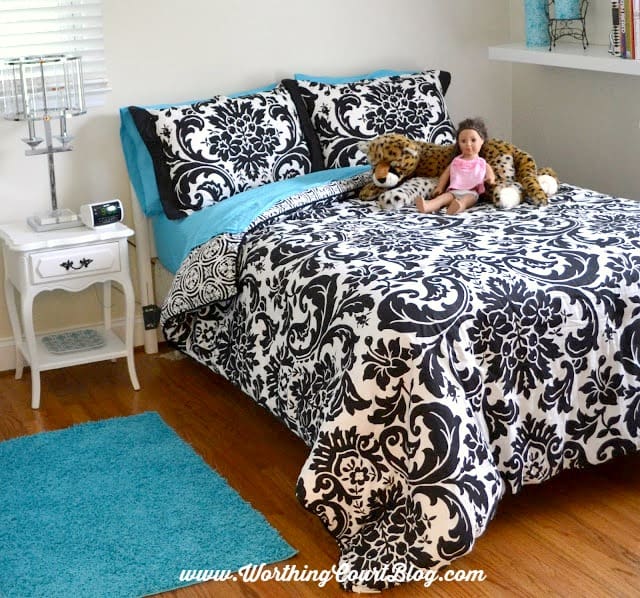 AFTER