Hi friends. Whoa – where did July go??? We're on the steep downward slide of summer and quickly headed to fall. I admit that I'm looking forward to cooler temps, but I just hate to let the summer go.
I've been spending short amounts of time outside doing little primpy things – nothing major 'cause it's too hot! We had the front door and sidelights replaced in July. I adore the new look and the amount of light that it allows into our foyer is wonderful. Now I'm just trying to figure out a paint color.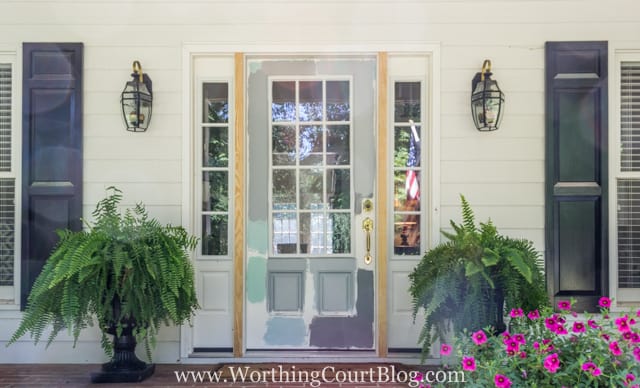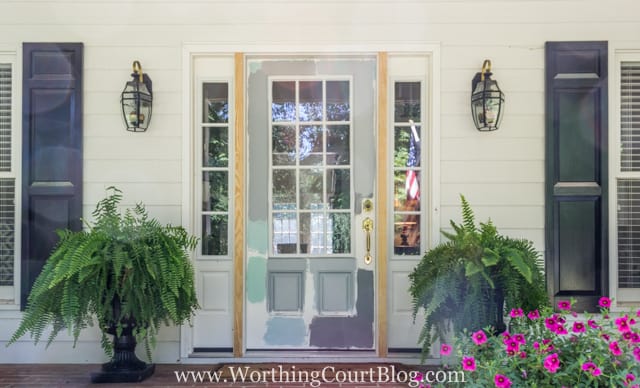 Here's our old front door. Not a bad door – it just wasn't my taste. We had the columns made bigger and got rid of the brackets on each side too, but I didn't get a picture of those.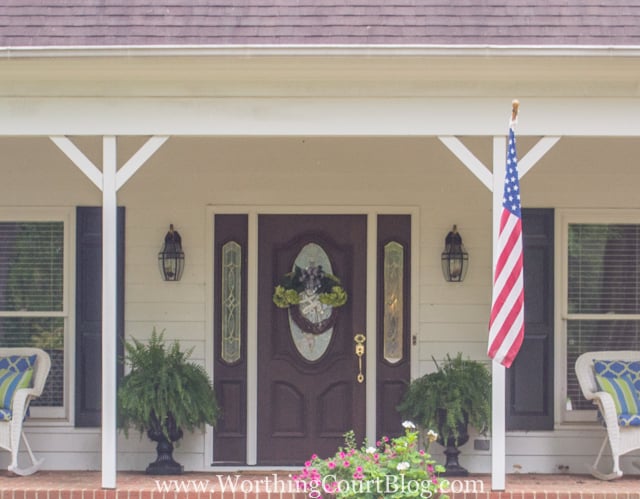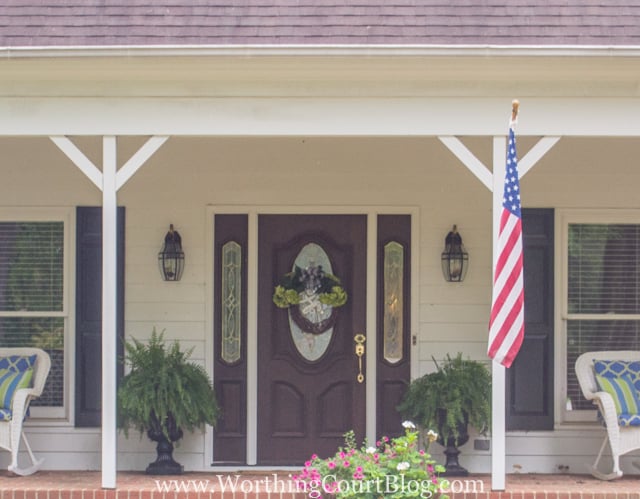 Remember me talking about my nemesis, in the form of plaid chairs, in my guest room? Well, I finally found euro shams that I like and put the bedding together. I still have sooo much more to do in this room, but this is a start.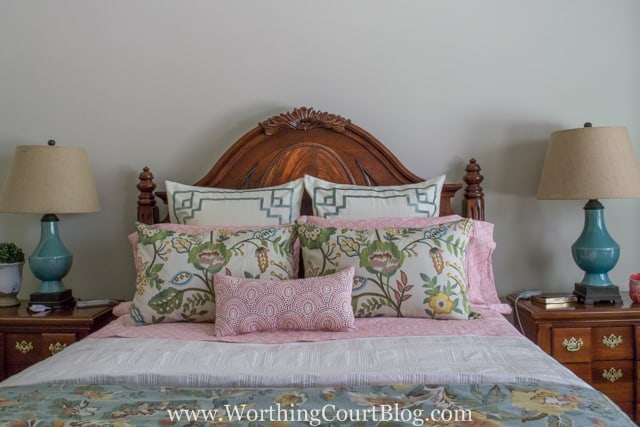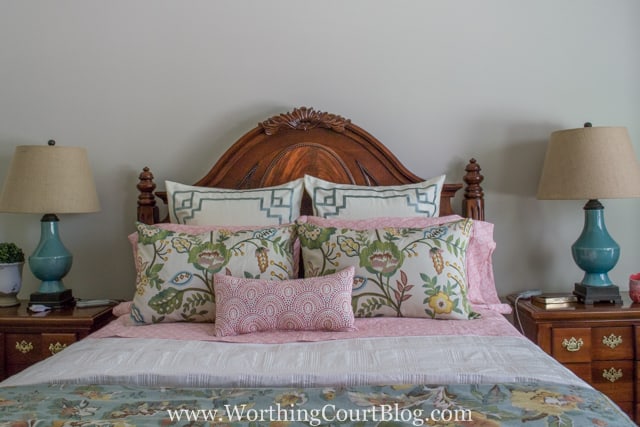 Here's the photo that I shared a few weeks ago. The plaid fabric is the fabric that is on the chairs.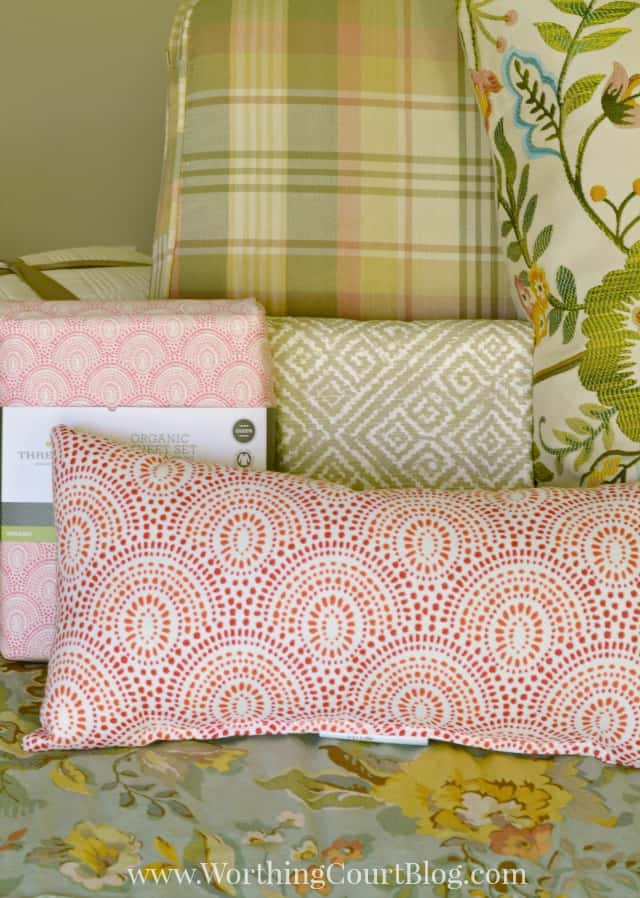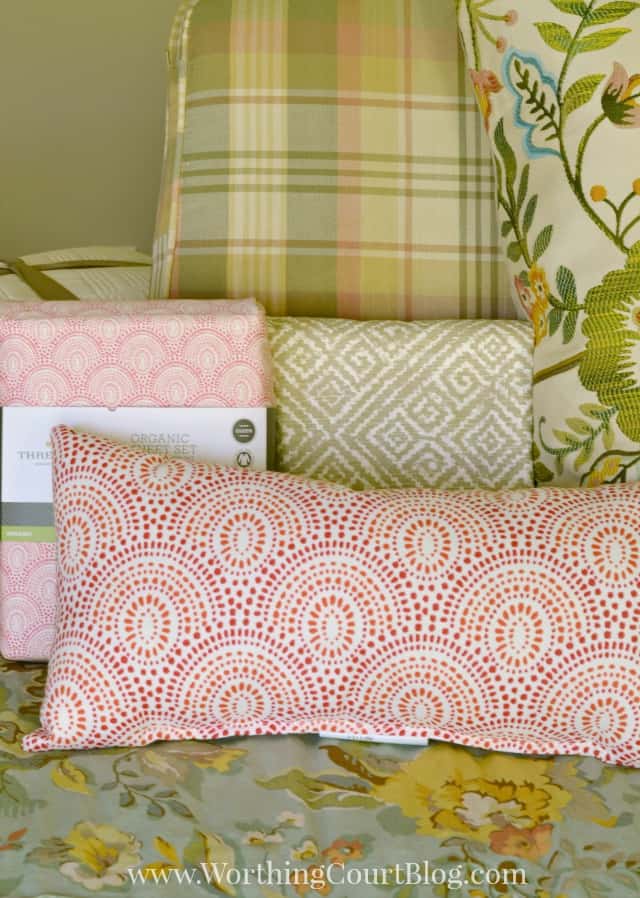 We made a couple of trips to our condo at the beach in July. I'm hoping to make a trip to New River Pottery the next time we go and that they have put their fall decor out by now. How amazing is this photo, that I snapped on the run, of a rainbow that I captured from our deck?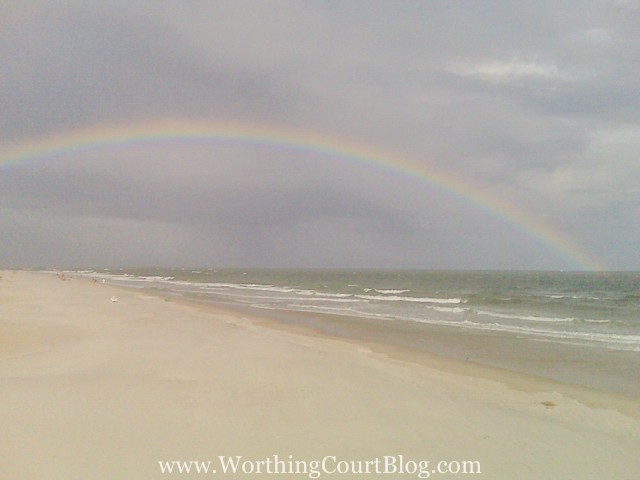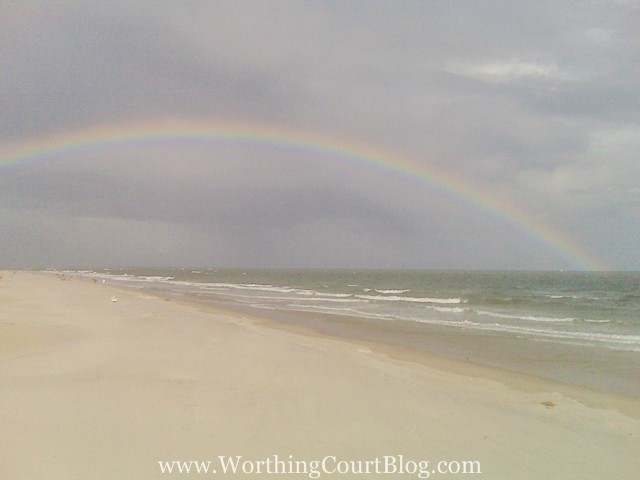 Now I have a question for you. Do you have any interest in occasional Plus Size Fashion Over 50 posts? Pookie and I are working on getting healthier and are trying very hard to eat a more healthy diet and be more active. Hopefully, that will result in some weight loss for both of us. I'll be totally transparent and admit that I'm not at all comfortable with my size, but I think that striving to look my best will be a bit of a motivator for me. I'm willing to bet that there are many of you who struggle with the same thing that I do. If I only hear crickets, then I'll move on. But if there's any interest, I hope that sharing some of my struggles would be an encouragement for us all. What say you?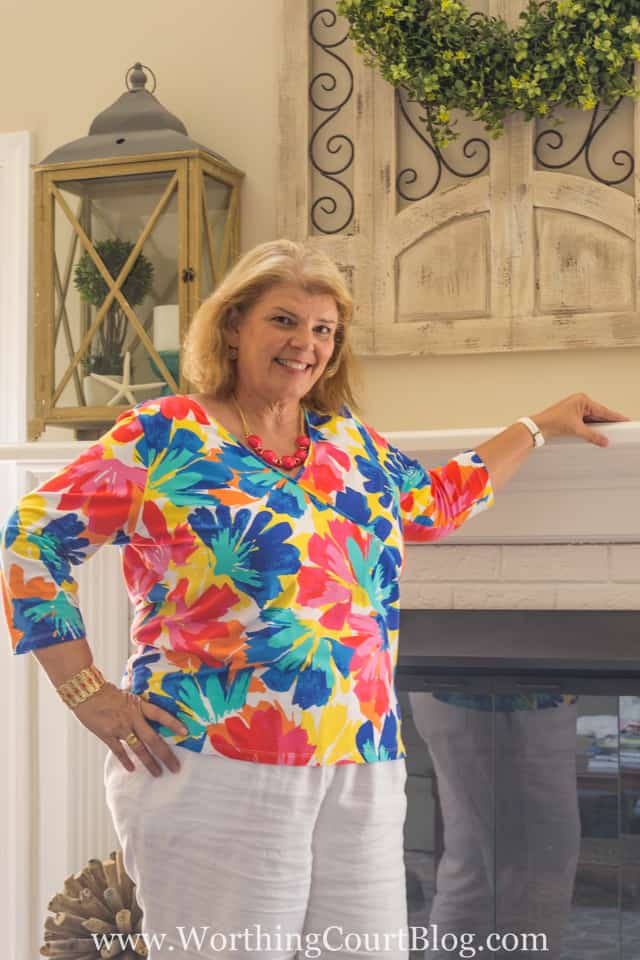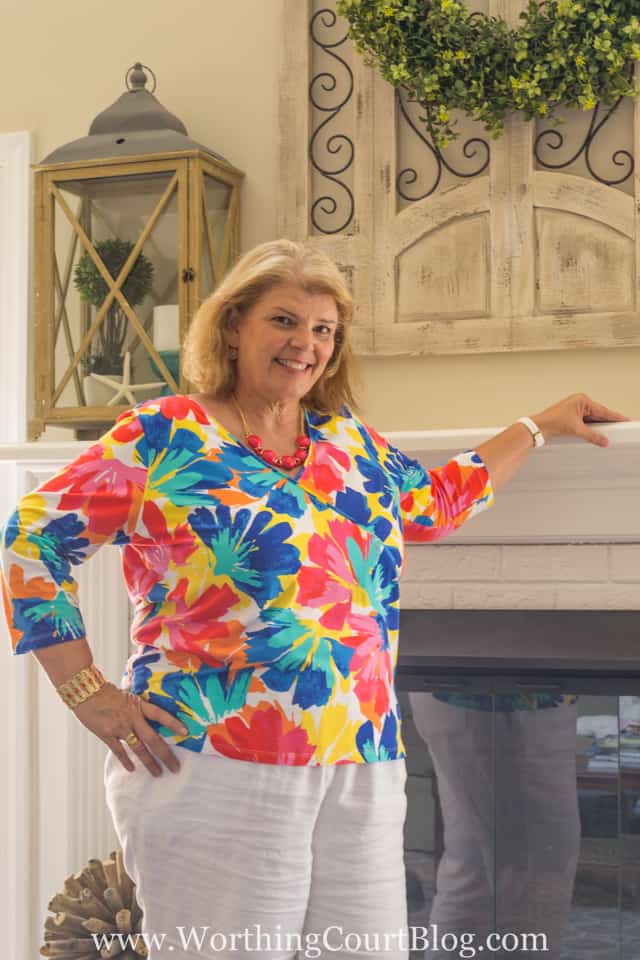 Until next time…