Many of you may already know that we have a little ocean front getaway here in North Carolina. It was a huge and disgusting place when we bought it, but with lots of elbow grease and some help from a contractor, we turned it into a place of our dreams. You can read all about it and see the before and afters HERE.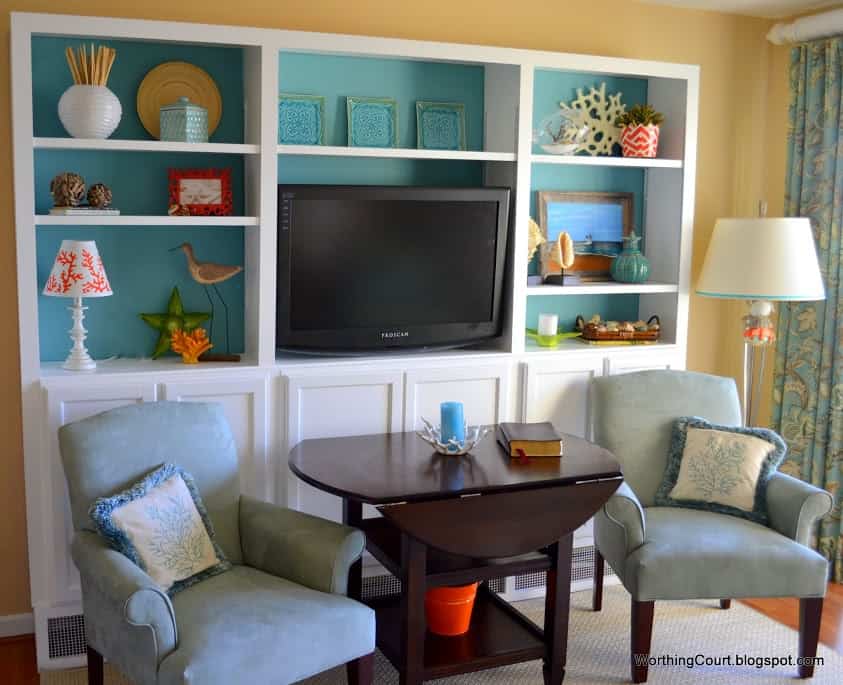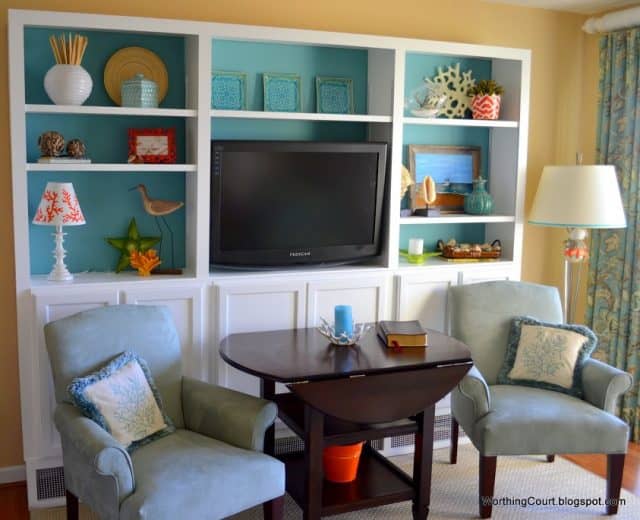 This past weekend was our first trip down there this year. Ahhh…it was so good to be back. It's been quite a while since I posted anything about the condo, so I thought I'd snap a few photos while I was there to share with you.
Scenes from our diy bookcases include a bit of a painting by my stepdaughter, a jar and some driftwood…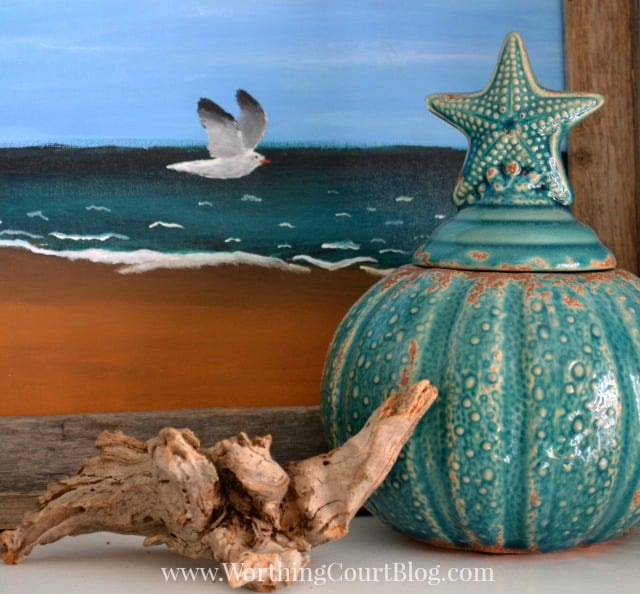 …an assortment of shells in a glass container…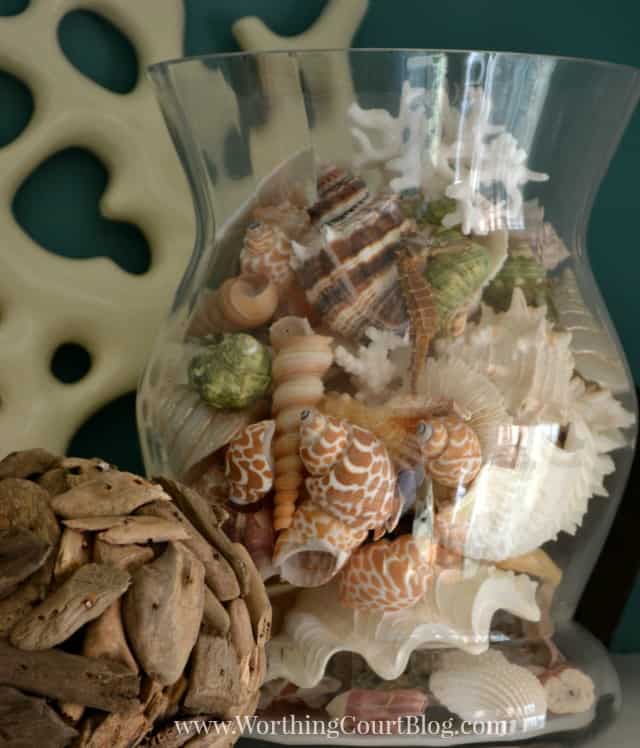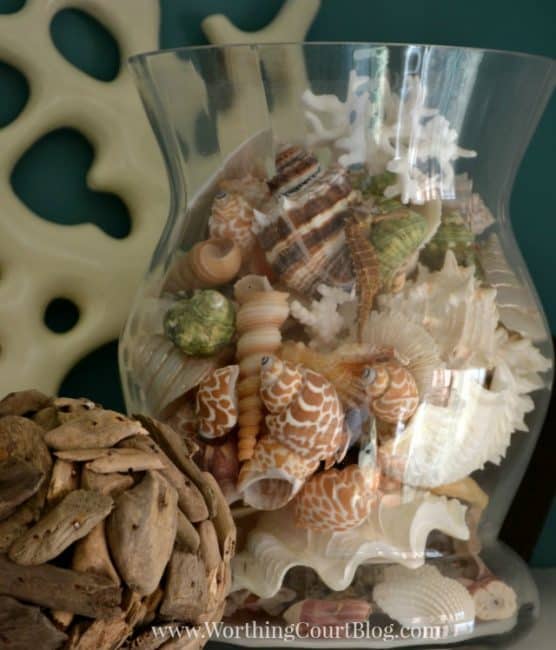 …a starfish propped in a basket…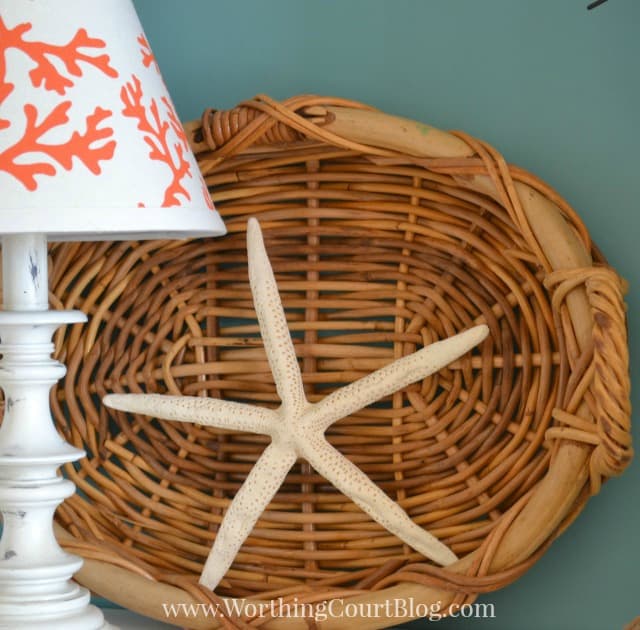 …and the intricate knots and iridescent colors of a glass float.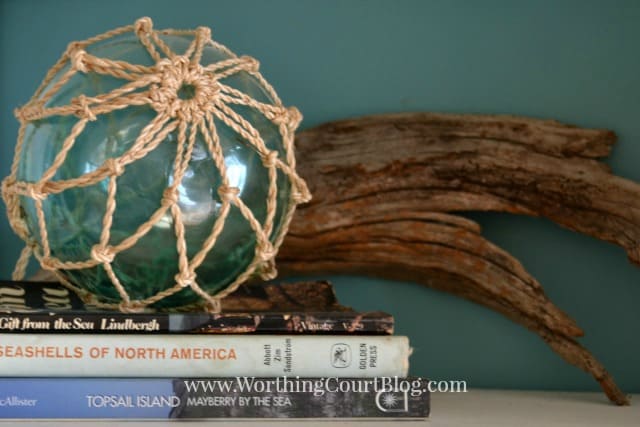 A small side table holds a bamboo bowl filled with shells, straw orbs and a turquoise candle.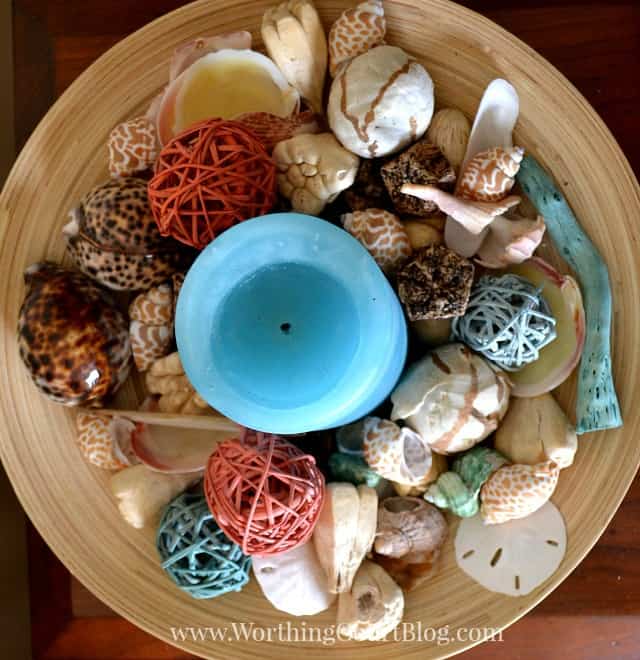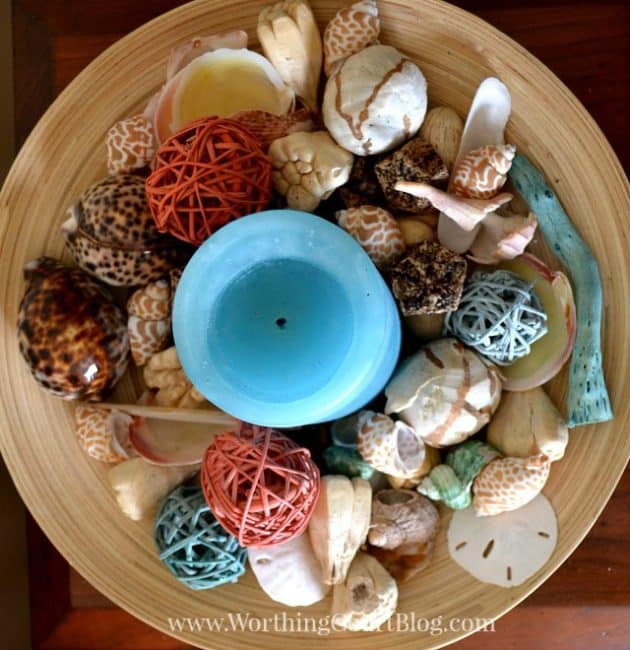 A cherished tattered book about shells that belonged to my mother resides on the drop-leaf table.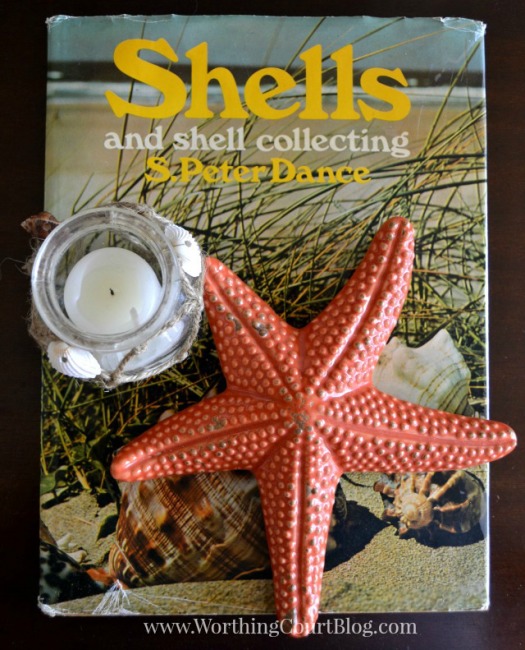 And a fun tassel hangs from the floor lamp. Can you tell that that's a fishy?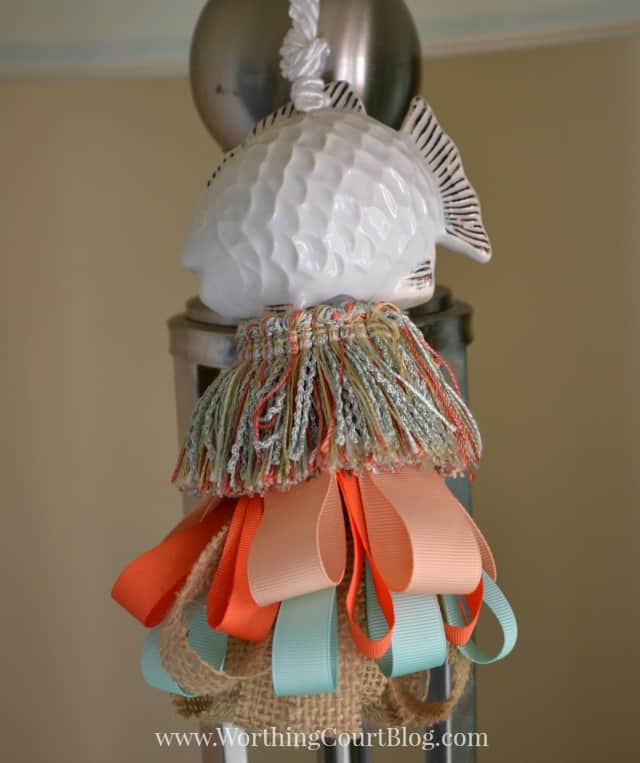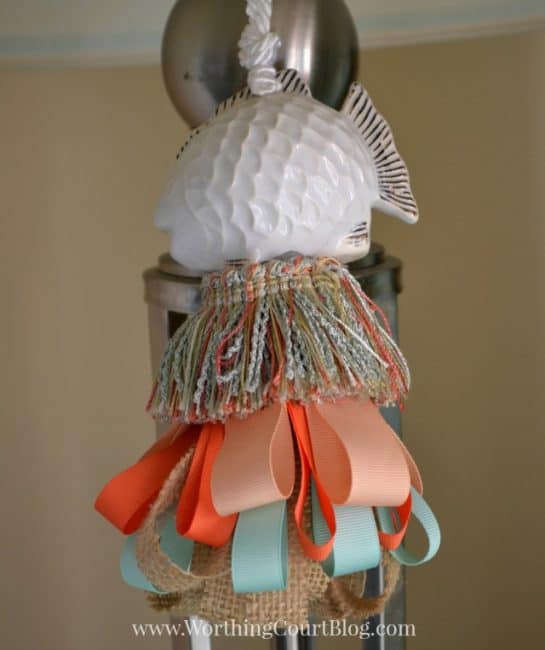 These are just a few of the things that make me smile when I'm at the beach. Well…other than the ocean that is!
We've done lots of projects since we completed the initial renovation of the condo. Click HERE to see more.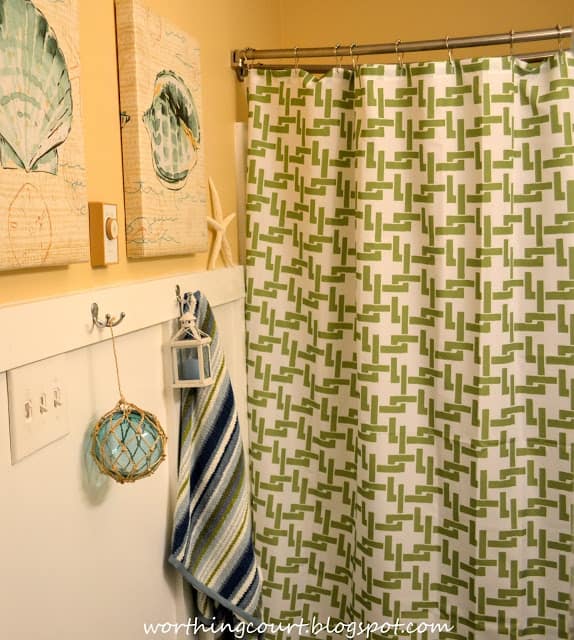 How about you – do you have little spots around your house that make you smile?