Free "Bless This House" Printables
If you saw my laundry room reveal last week, you may remember the artwork hanging above the laundry sink.  Click HERE if you missed the reveal!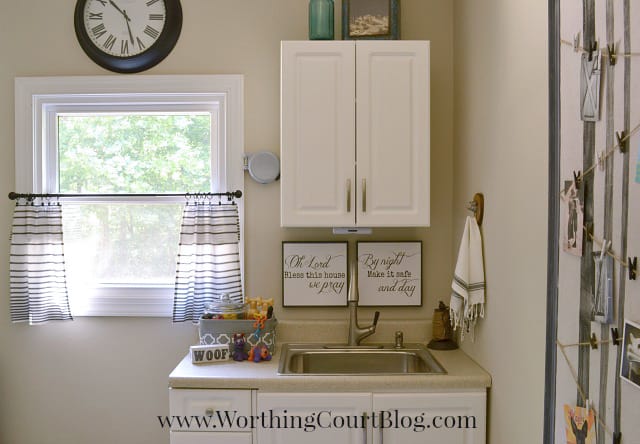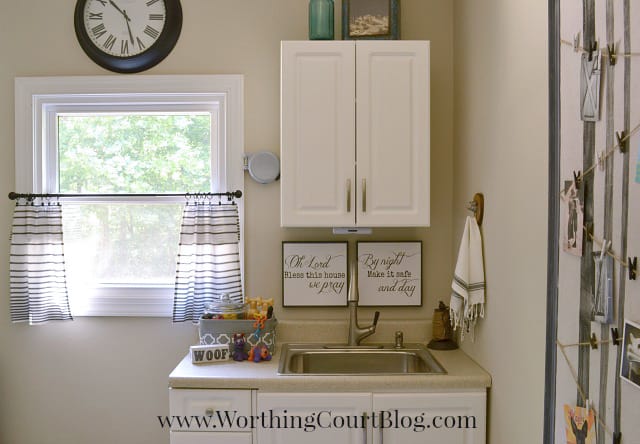 Pin
I searched high and low for just the right thing to go above the sink and couldn't find anything that I liked that was the right size.  Filling the blank spot above the sink was the last thing to be completed and was holding up the reveal of the laundry room.  So…the printables were sort of born out of desperation and I love them!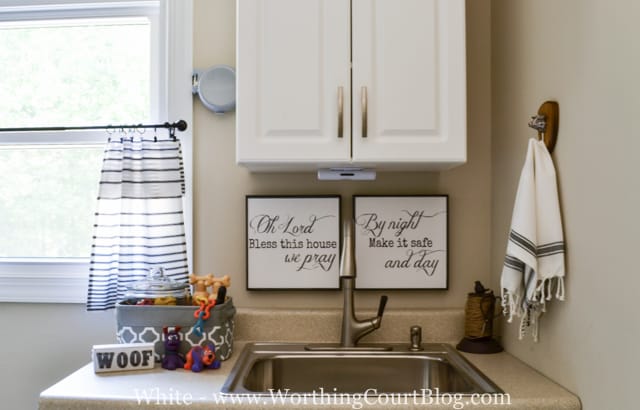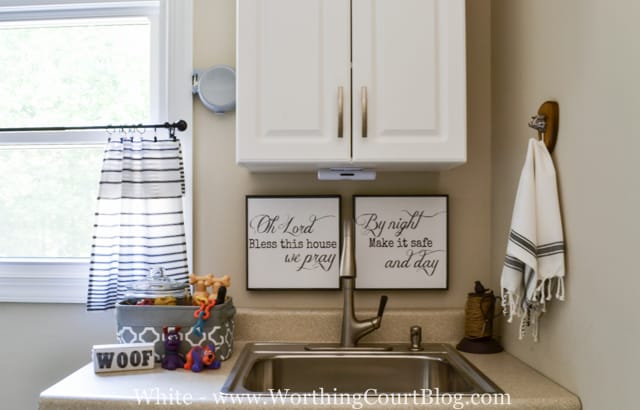 Pin
Did you learn this simple prayer when you were a kid?
Bless this house
Oh Lord we pray
Make it safe
By night and day
The 8 x 10 images can be printed directly from your printer.  Since the square ones are wider than regular printer paper, I downloaded the images to a thumbdrive and took them to a FedEx for printing on regular weight printer paper.  I created the artwork by using Mod Podge to attach them to some plaques that came out of the powder room at my former house.  First the plaques were spray painted white so that the old image wouldn't show through and the edges were painted with Graphite ASCP.  I adhered the printables to the plaques and then finished them off by spraying a couple of coats of Mod Podge sealer on them.  That should protect them from any splatters of water from the sink.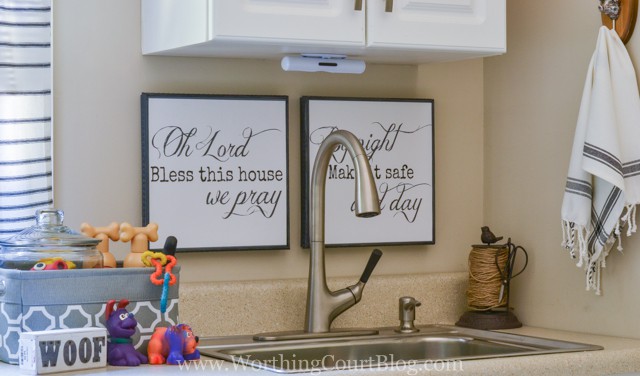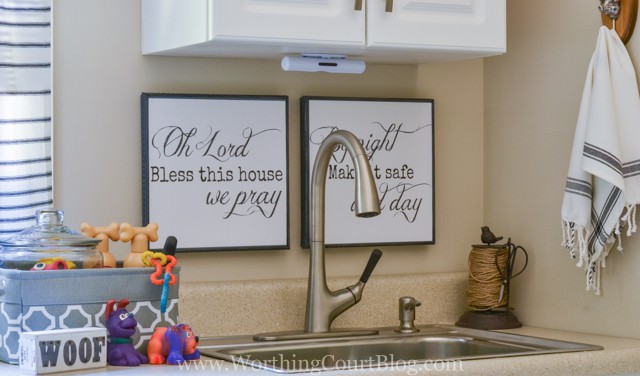 Pin
There are two sizes of each one for you to download for free.  Just click on the title of the printable to be taken directly to the link for downloading.
 8 x 10 Bless This House Printable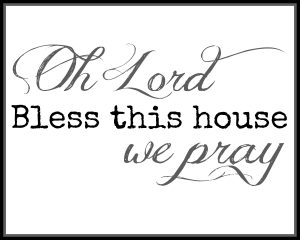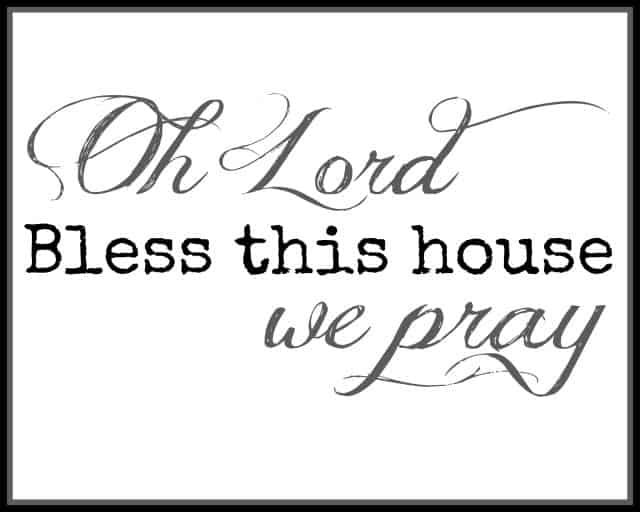 Pin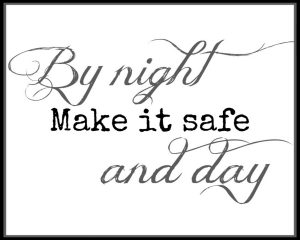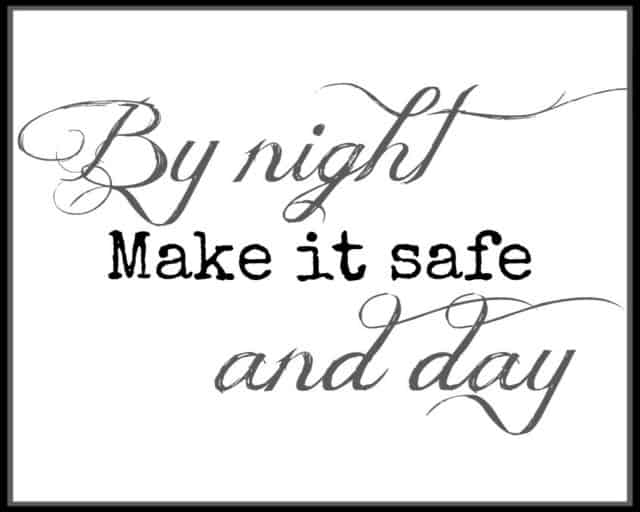 Pin
11 1/2″ Square Bless This House Printable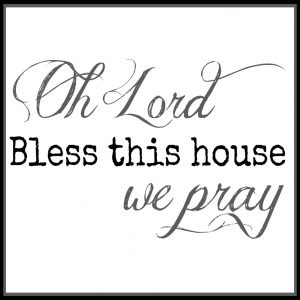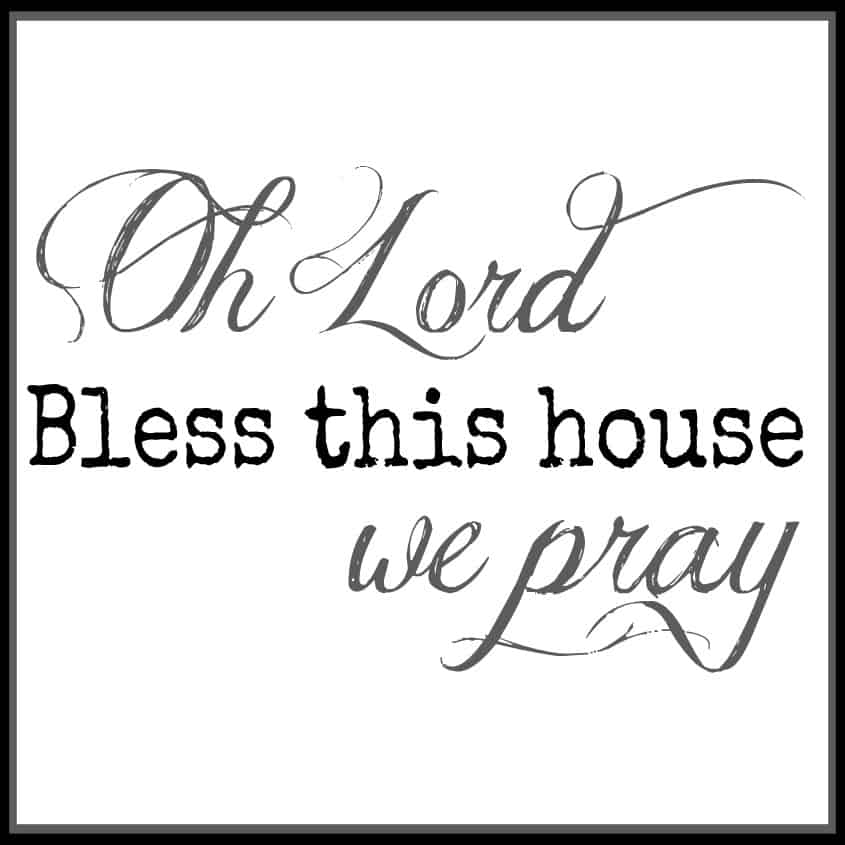 Pin
11 1/2″ Square Make It Safe Printable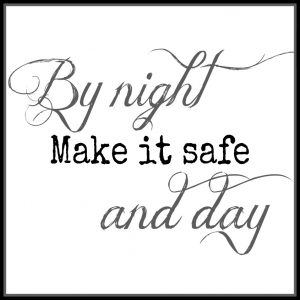 Pin
Even though I used them in my laundry room, they can be used anywhere in your home – hanging on the wall or in tabletop frames.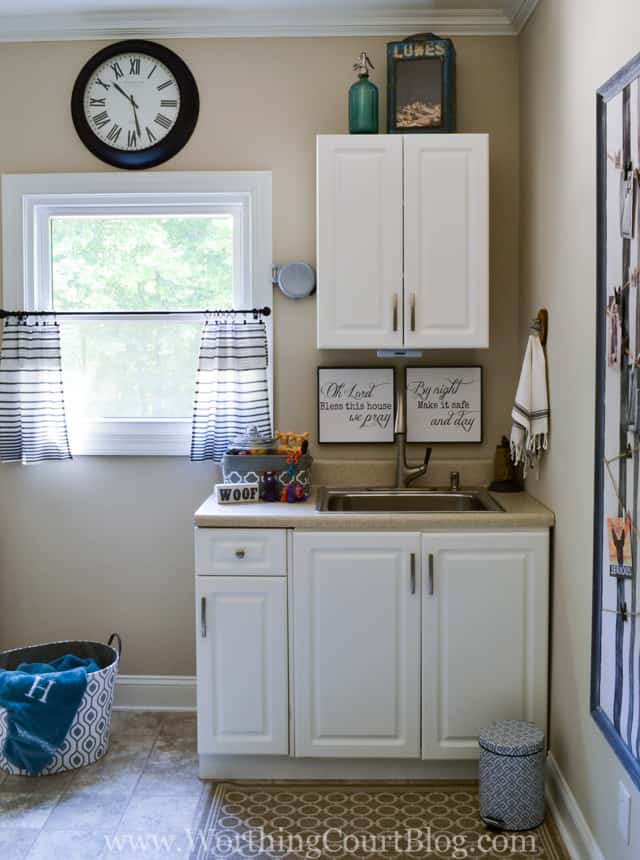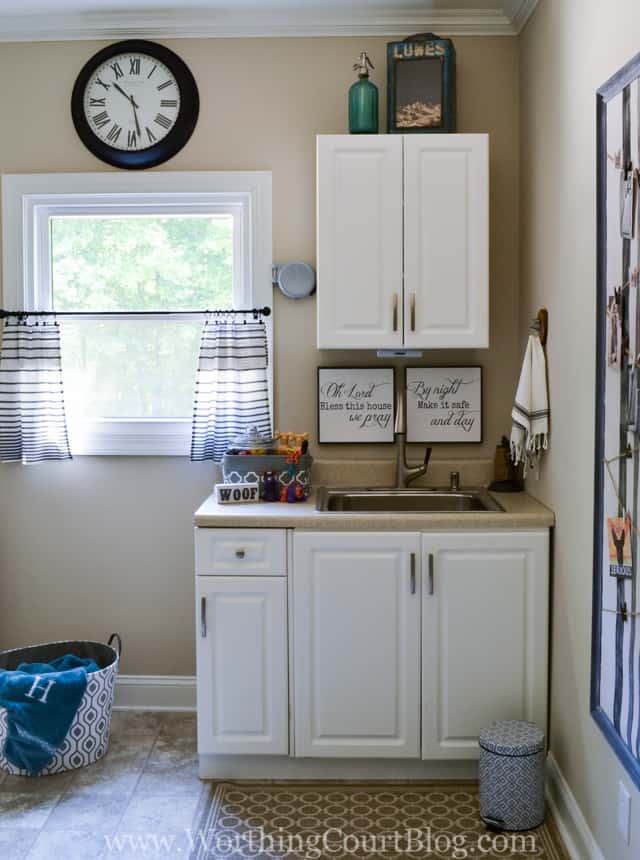 Pin
 Don't forget to pin it!


Pin
Sharing at Home Stories A To Z, and THESE other great parties.