Bounty of the Harvest Thanksgiving Table
 When I think of Thanksgiving, the first thing that comes to my mind is the word "bounty".  I tried to keep that in mind while setting my Thanksgiving table this year.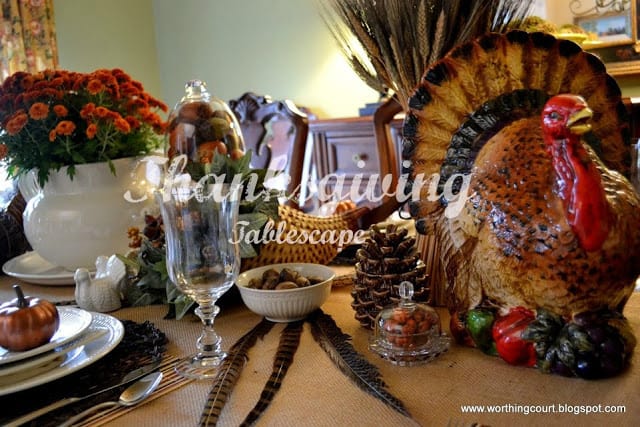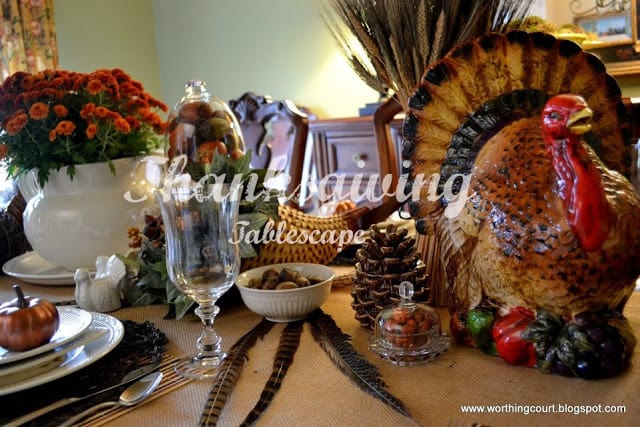 I think about the bounty of the harvest and the bounty of blessings that we have.  I like for my Thanksgiving table to reflect that.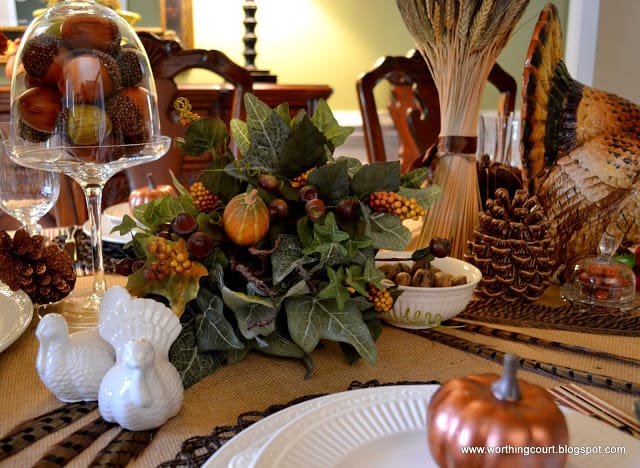 My desire is to provide an inviting table.  One that will beckon our guests to linger a little longer.  A place and time to renew the ties that bind us.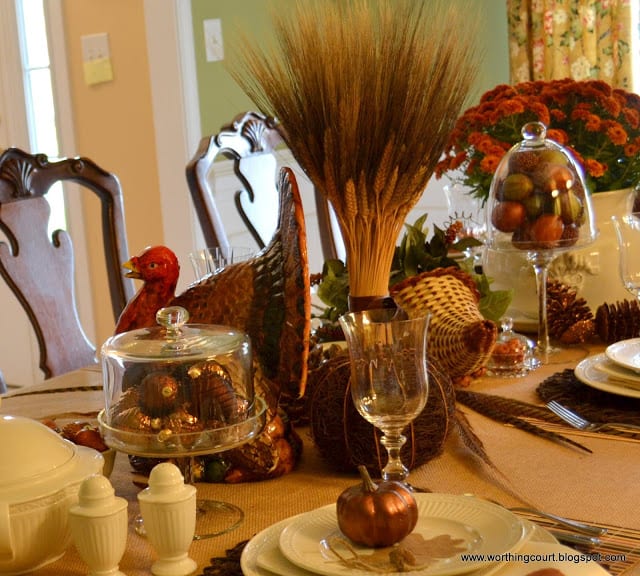 A table where we can gather together to celebrate the bounty of our lives.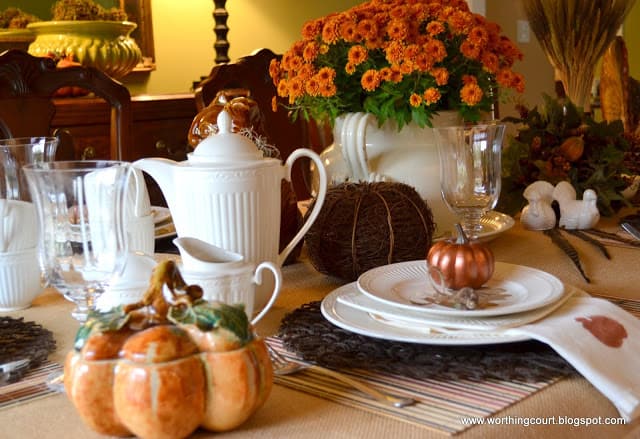 A place to celebrate and be thankful for our many blessings.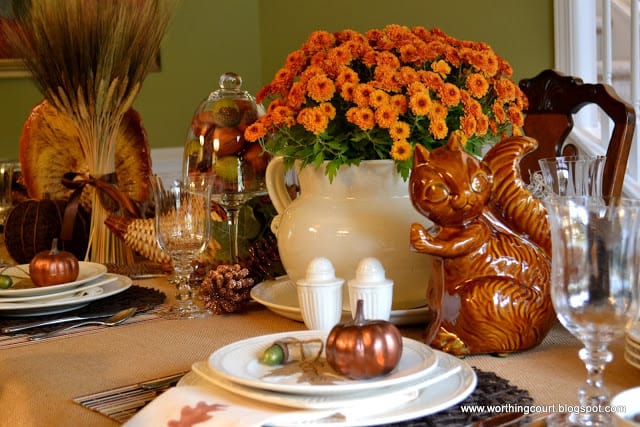 A place to share family stories and laugh…I love to laugh.  A place to pass these stories to our children and grandchildren.  Many of them have been told generation after generation, but we never tire of hearing or telling them one more time.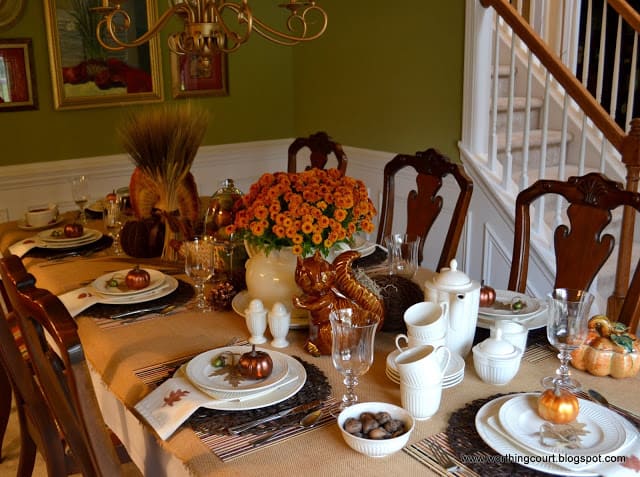 A place to create new memories and stories that will be told at future gatherings.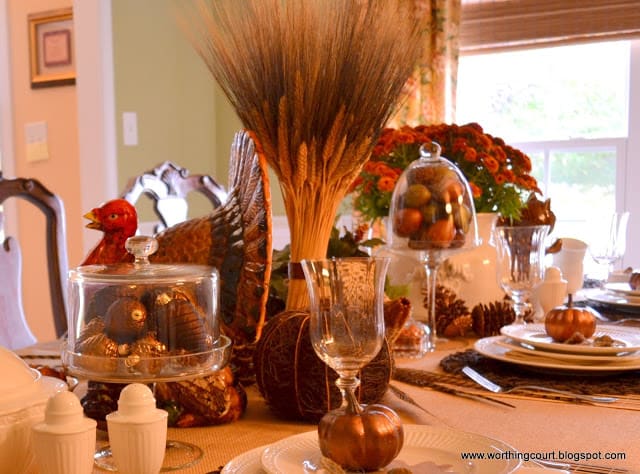 And a place to slow down and gives thanks to the One who blesses us every.single.day.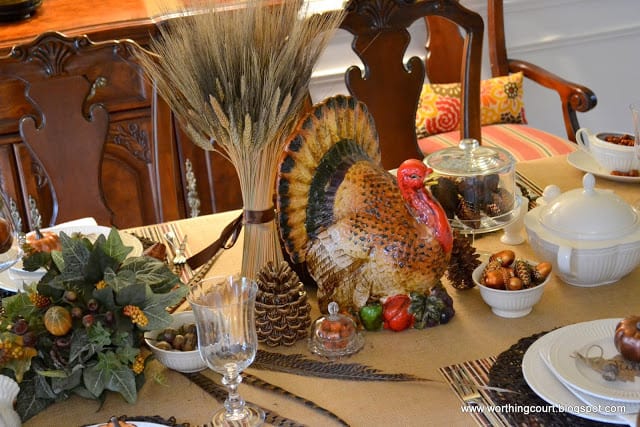 However you choose to celebrate this Thanksgiving…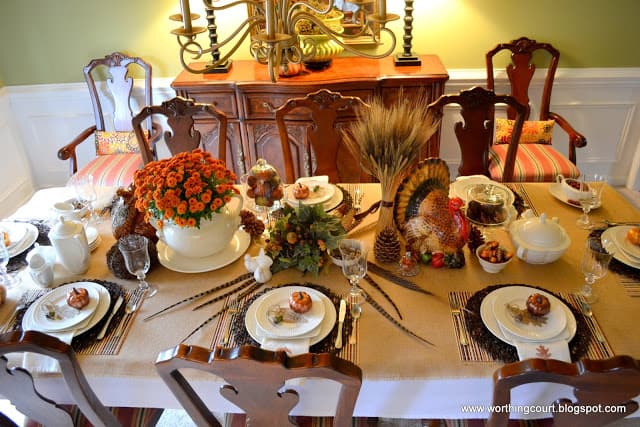 …I hope that your heart is filled!