The Right Floor Lamp Will Complete The Look Of Your Room
Did you know that a floor lamp can be decorative as well as functional? This handy guide is sure to help you find the right one to complete the look of your room.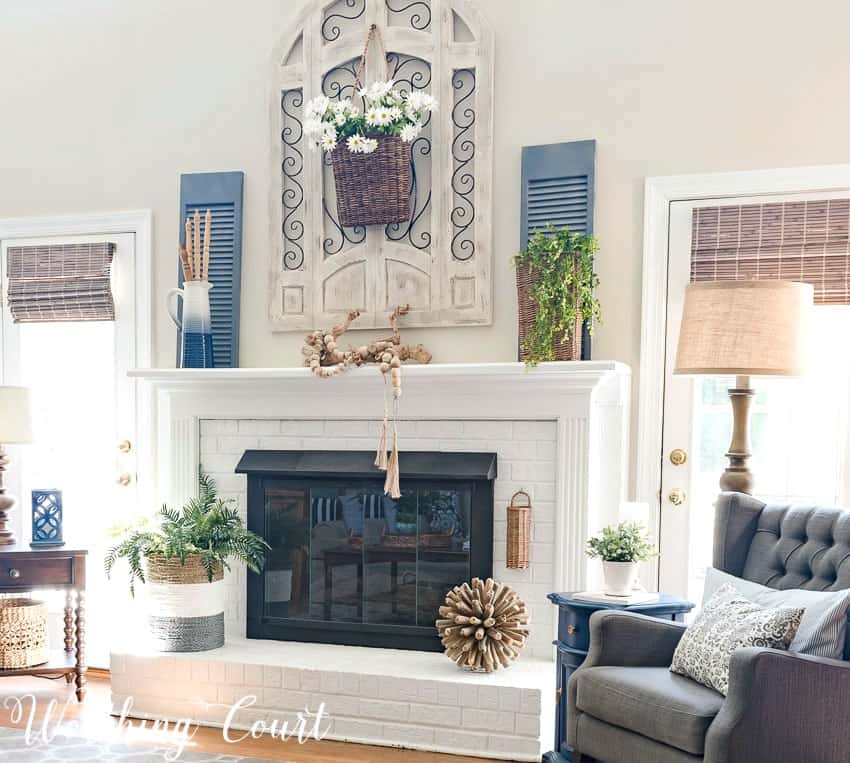 In my world, the perfect floor lamp of yesteryear was one that had a metal pole, a flared faux silk lampshade and lots of scrolly thingys. As my decorating style has changed and evolved, that look just didn't work for me anymore.
I've tried painting my old metal lamps and changing the shade to give them the look that I was after. While that certainly helped, it didn't change the fact that the spindly nature of the stand was just too dinky for the spots where I wanted or needed the functionality of a tall lamp.
The floor lamps of today do more than just provide light – I believe they can actually be a feature in a room and can even go so far as to feel like a piece of furniture.
I used to have one of those metal versions with the skinny pole in my family room and while it didn't have any scrolly parts, it was still too small for the space. Pretty? Yes. Functional? Yes. Perfect for the spot? Not quite.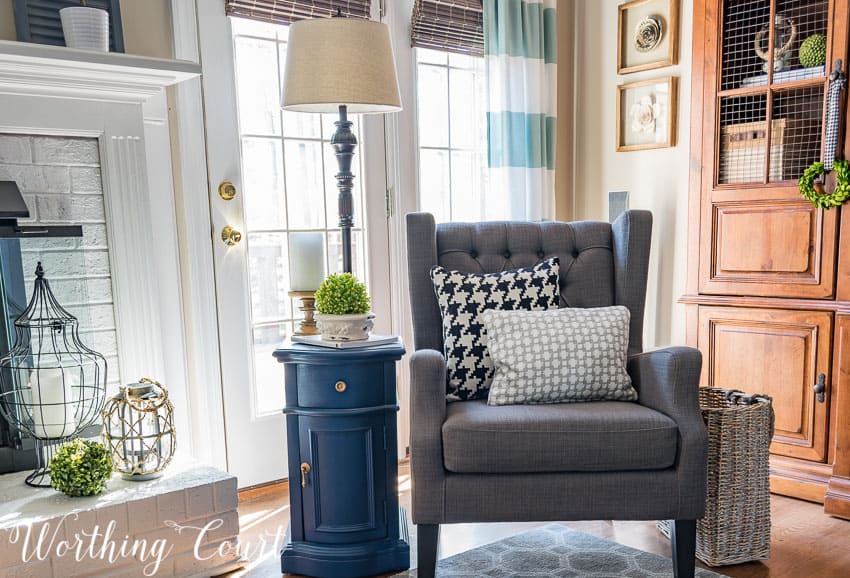 I've zoomed in on this little corner in my family room, so this lamp may seem perfectly fine here. But when you looked at the room as a whole it was a bit to skinny.
Take a look at what this spot looks like now and check out what a difference the updated, chunky lamp makes! Nothing has changed in the spot, with the exception of the seasonal decor, but the whole area looks so much better to me.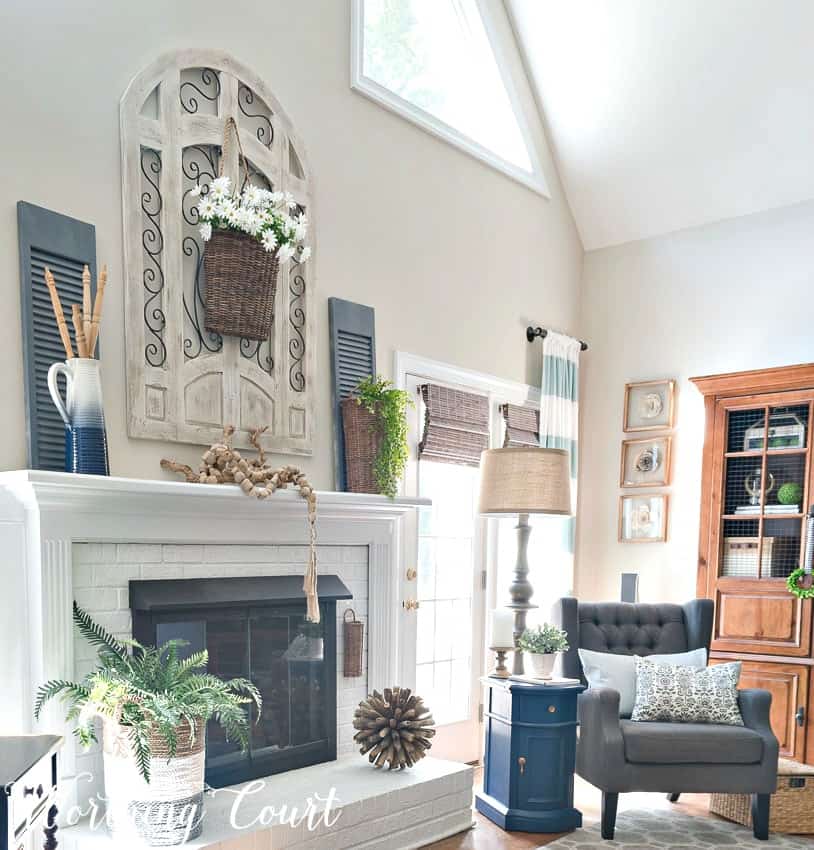 Without going to a lot of expense, the whole space just looks more polished and finished. Here's another zoomed in shot from this year's fall home tour.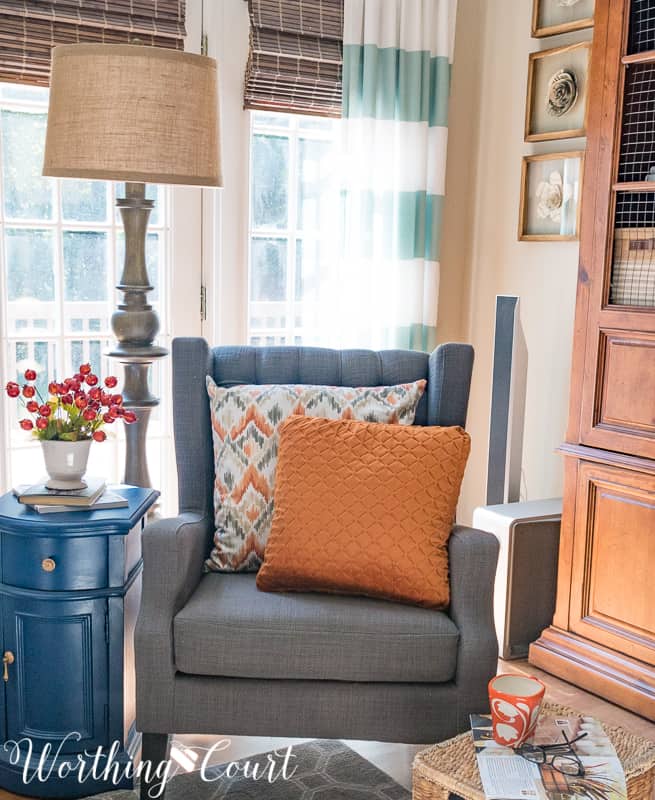 So, have I a made a believer out of you? If you think that a floor lamp might just be the one element you need to complete the look of your room, take a look at this handy roundup of amazing lamps that I found. You'll find a link leading directly to each lamp below the image. They're all budget friendly, so you're sure to find something that will work for you!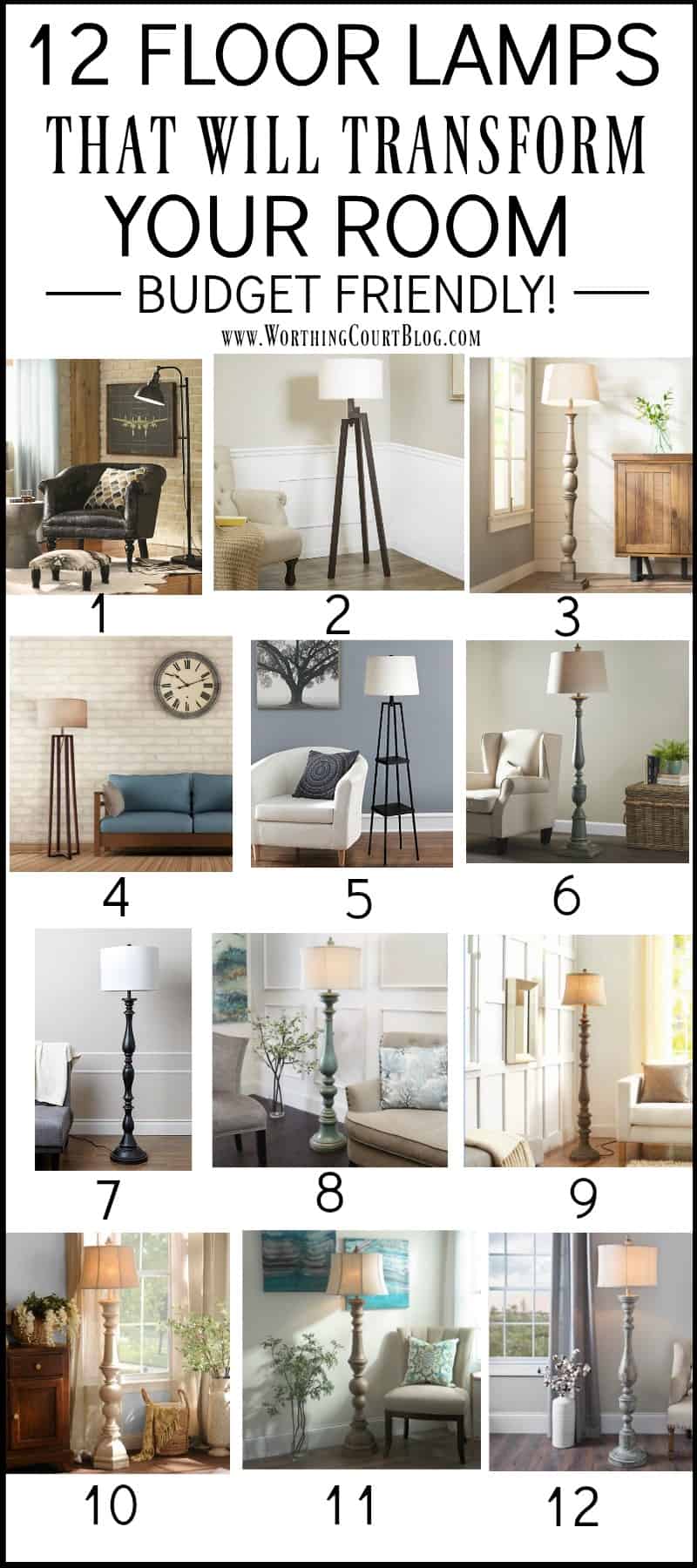 (This post contains affiliate links. See my full disclosure HERE.)
1. KAIBAB 65″ TASK FLOOR LAMP || 2. HIBNER 60.5″ TRIPOD FLOOR LAMP || 3. DORIS 54″ MODERN FARMHOUSE LAMP
4. QUINN 60″ FLOOR LAMP || 5. CATALINA 3-WAY 58″ IRON LAMP || 6. BORDEAUX CLASSIC 66″ FLOOR LAMP
7. PETRA FLOOR LAMP || 8. BURKS TURQUOISE FLOOR LAMP || 9. BETTER HOMES & GARDENS DISTRESSED WOOD FLOOR LAMP
10. MACKINAW CREAM LAMP || 11. MACKINAW NATURAL LAMP || 12. DISTRESSED ELOISE FLOOR LAMP