Burlap and Chevron Valentine Heart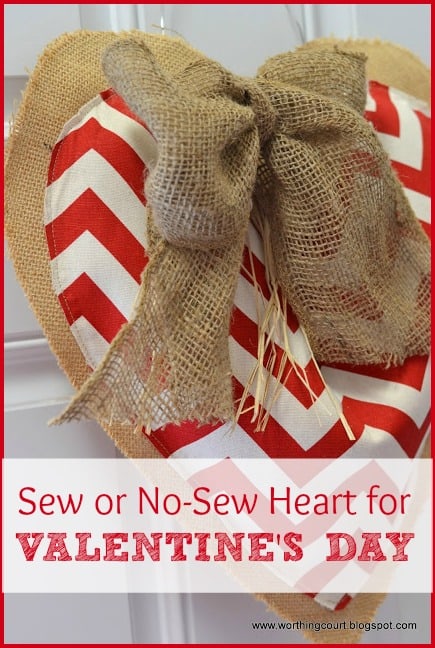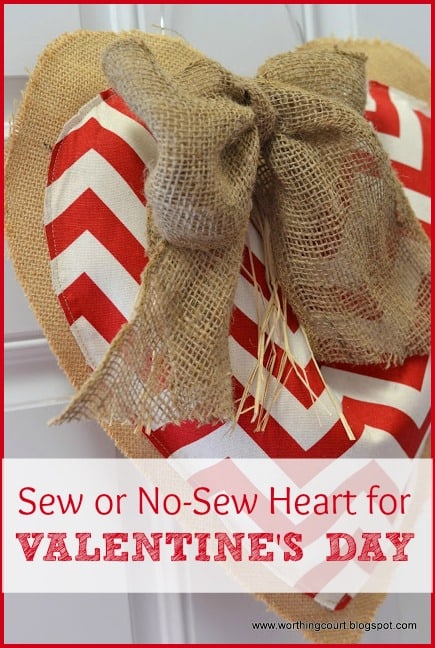 Here's a quick, last minute craft for Valentine's Day.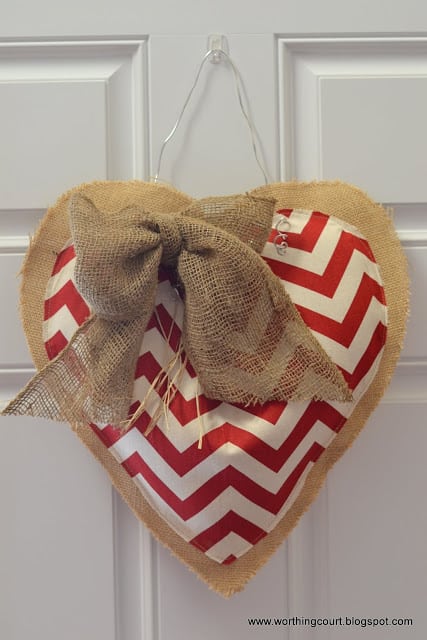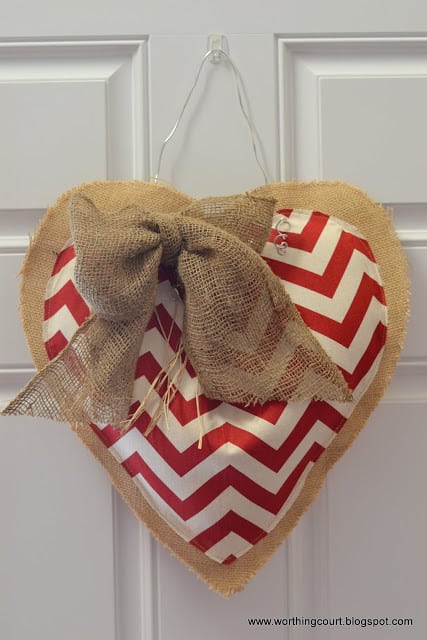 I can't claim credit for it.  My friend Nancy was inspired by a burlap and chevron heart that she found in a shop and was inspired to make one for herself.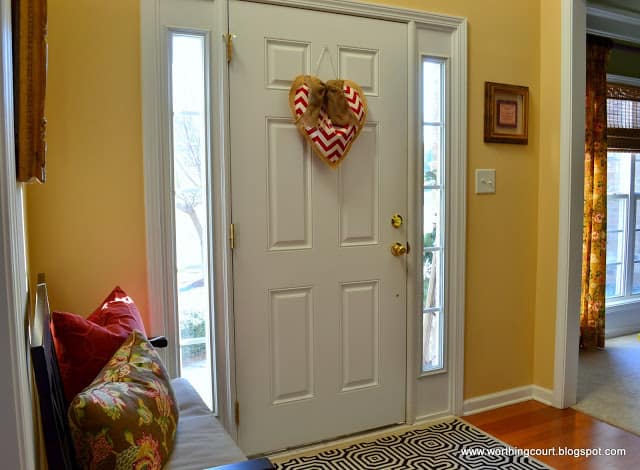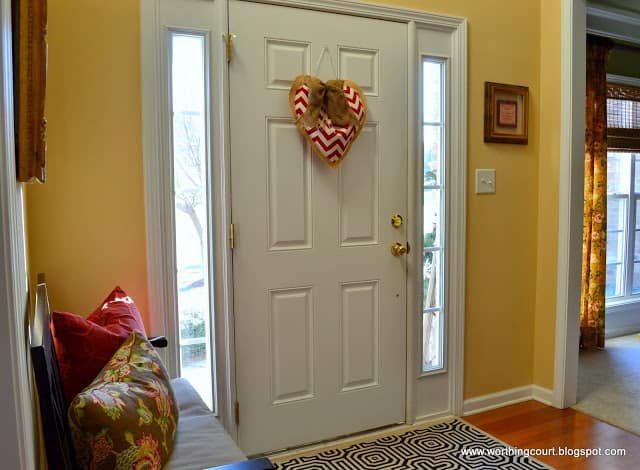 I kind of went gah-gah over hers and had to have one too!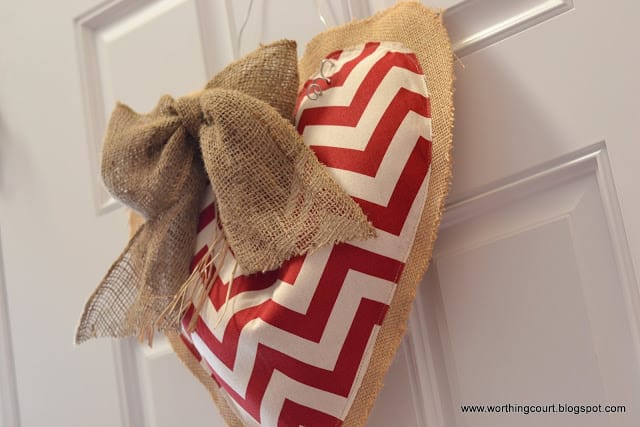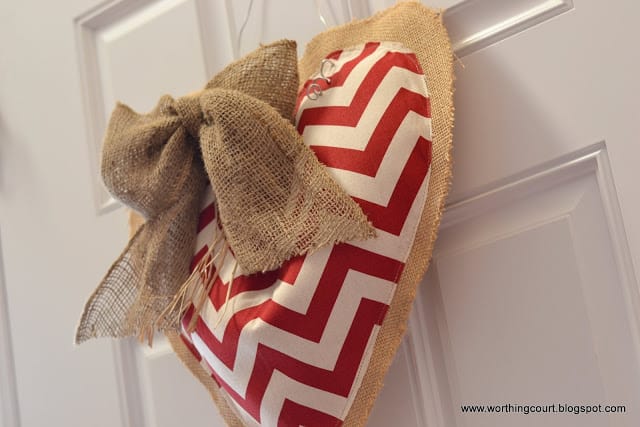 This was sooo easy to make.  It all came together in about an hour – maybe less.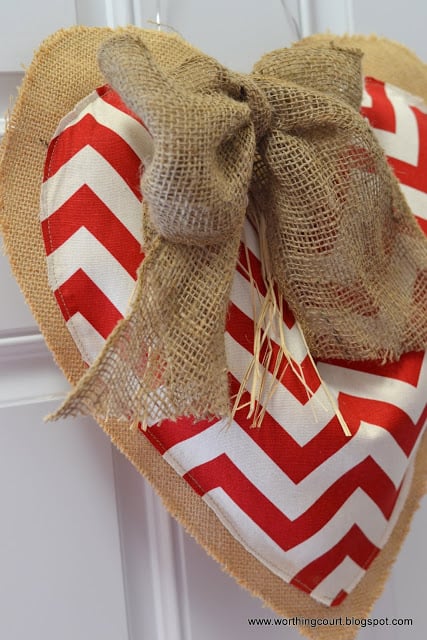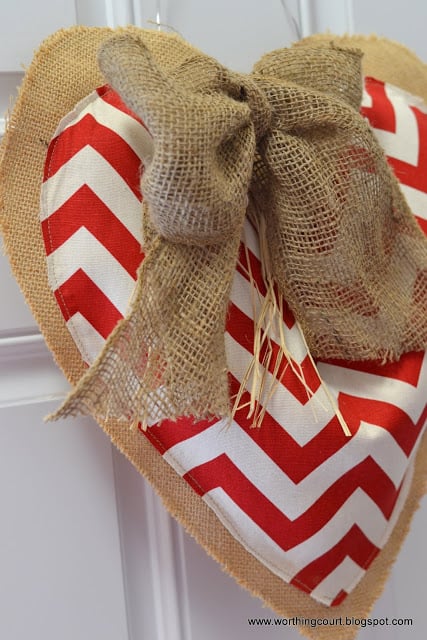 Here's how I did it:
Cut two heart shapes (one for the front and one for the back of the heart) out of burlap.
Cut a slightly smaller one out of a different fabric.
Center the smaller heart on one of the burlap hearts and stitch, fuse or glue it down.
Sew, fuse or glue the two burlap hearts together, leaving at opening to add stuffing.
Stuff with pillow stuffing and close opening.
"Punch" a hole on either side, near the top, to feed the wire through.  I used the point of my scissors to create the hole.
Feed the wire (or you could use twine) through the holes.
Tie a ribbon around one side of the wire.  I used burlap ribbon, but you could use any ribbon.
Add a bit of raffia tied around the wire too for added interest.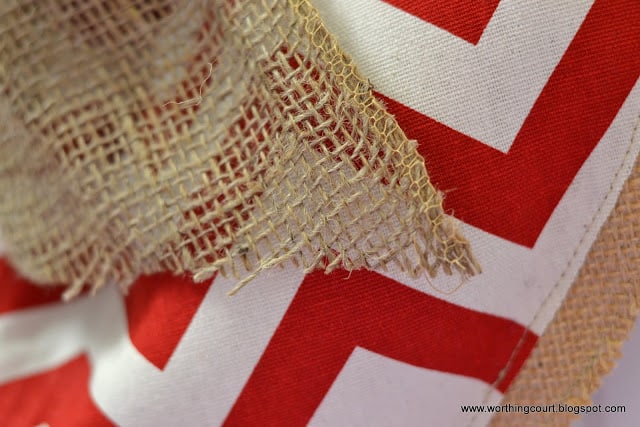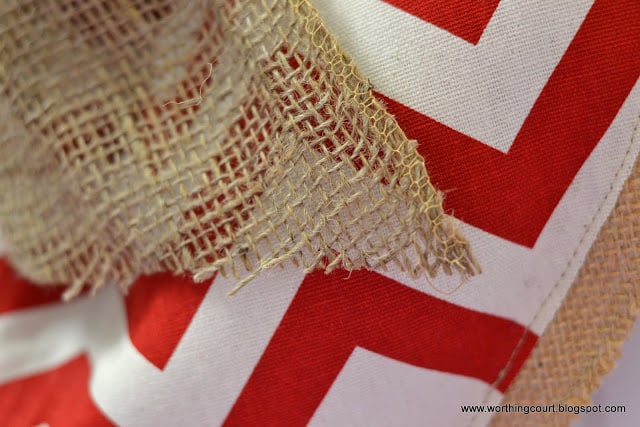 The red chevron fabric came from Hobby Lobby.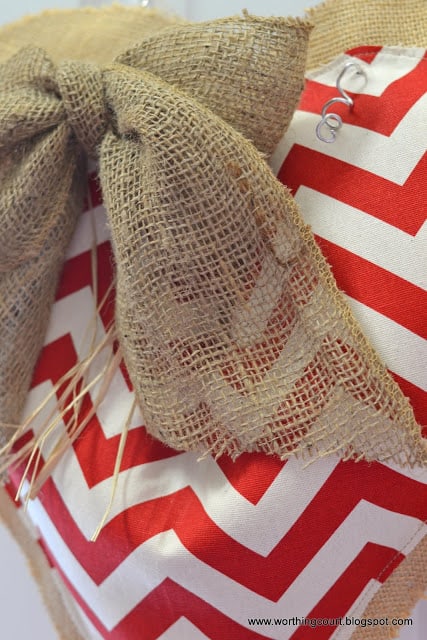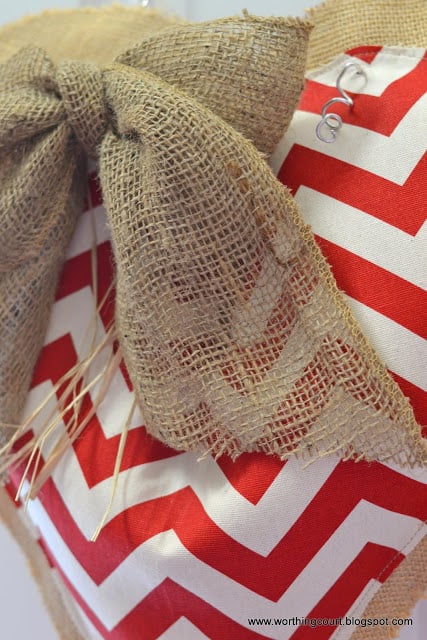 And I've discovered that I really like having something hanging on the inside of my front door.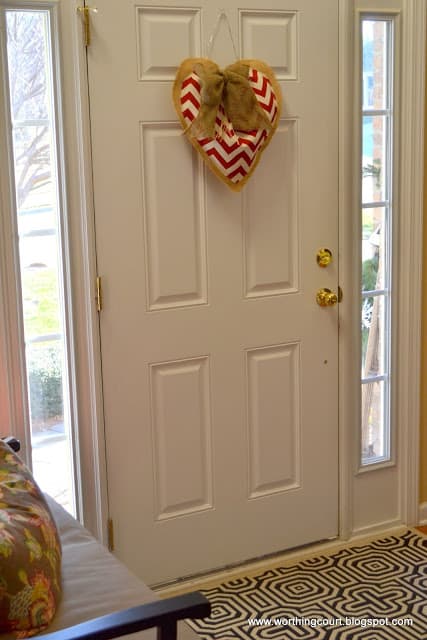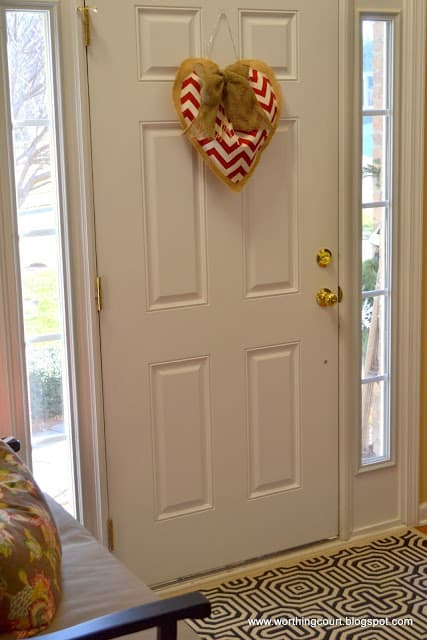 Looking for more Valentine's Day inspiration?