Celebrating Spring Tablescape
Wednesday was such a beautiful day that I couldn't resist celebrating the official imminent arrival of Spring by setting up a little table for two on the front porch.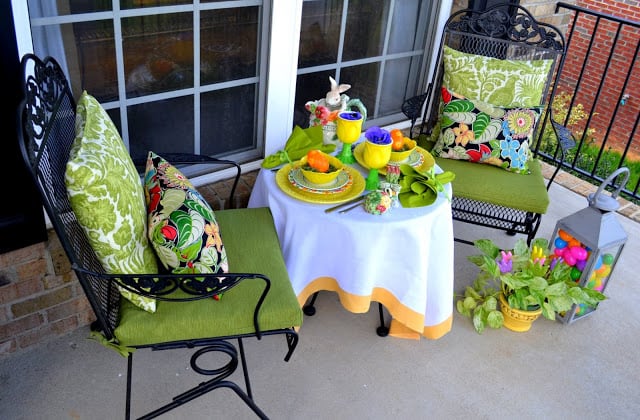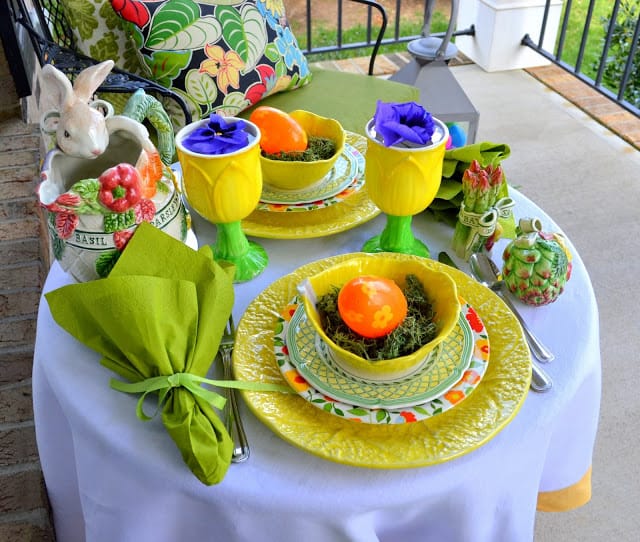 This tablescape was inspired by these Spode salad plates that I found at Goodwill for only 69 cents each. Yep – 69 cents!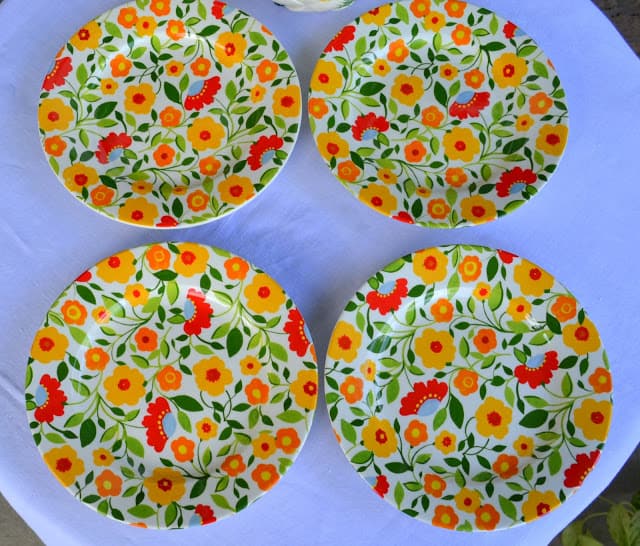 I had fun pulling things from my cabinets. The only money I spent was on the salad plates.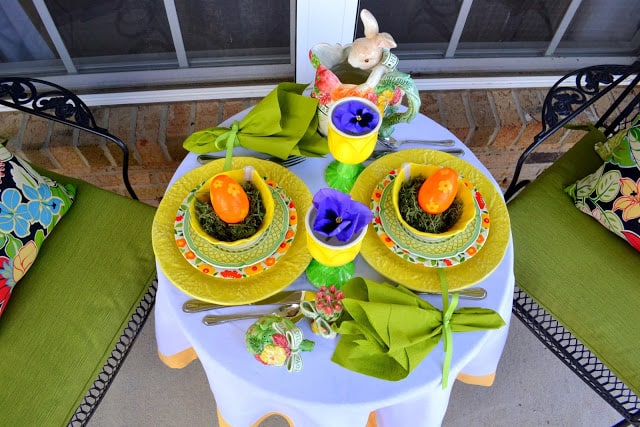 The dinner plates, bowls and tulip goblets were gifted to me by my mother many years ago. The bread and butter plates under the bowls are part of my everyday dishes. I'll give you all of the pattern names at the end of the post.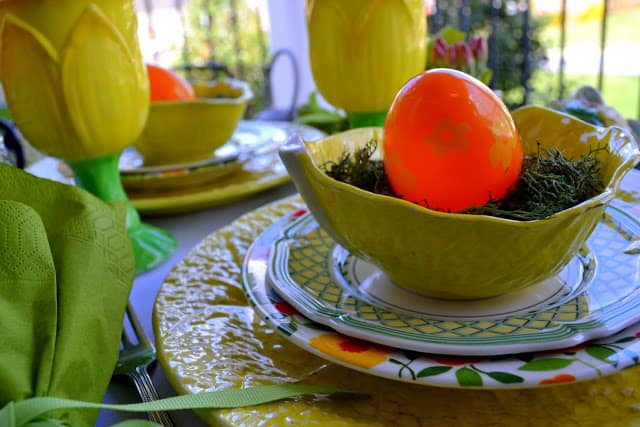 The bunny pitcher is part of Fitz and Floyd Herb Garden and is a favorite piece of mine. Lurve me some Fitz and Floyd!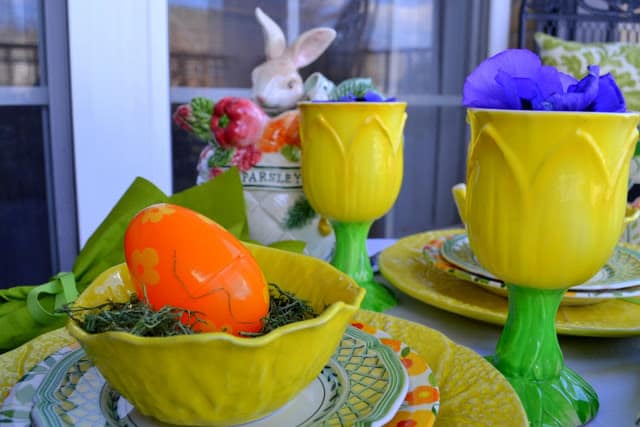 I think this little guy peeking into the pitcher is just the sweetest thing!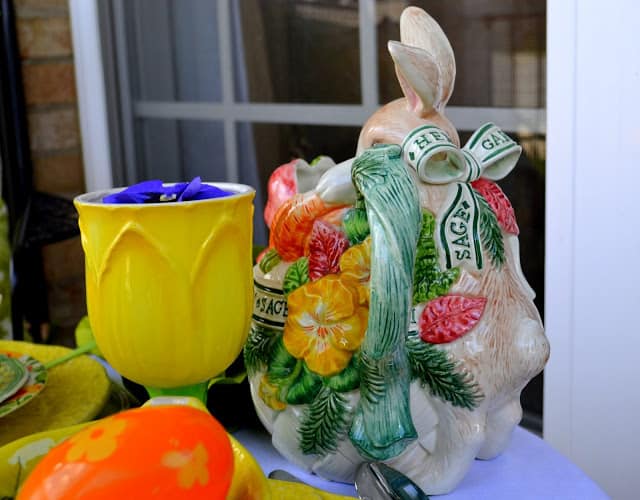 The salt and pepper shakers are two more pieces of the F&F Herb Garden collection.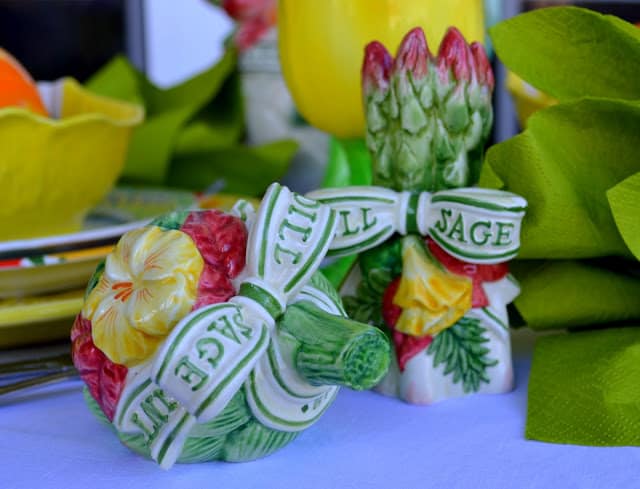 A place is all set for you. Won't you come join me?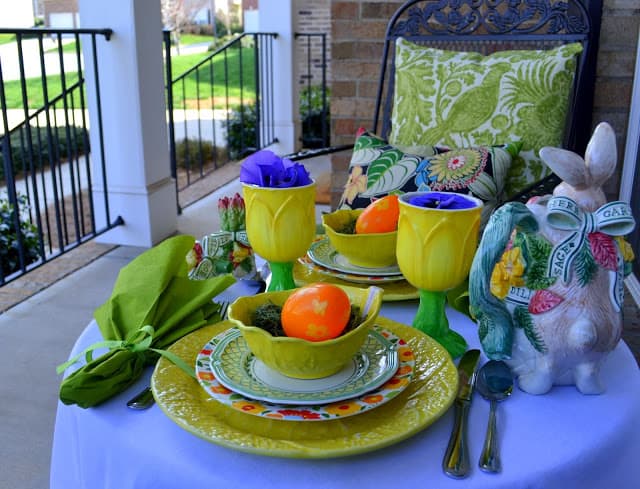 Dinner plates and cereal bowls: Secla Yellow Cabbage Majolica
Bread and butter plates: Villeroy Boch French Garden Orange
Salad plates: Spode Buttercup Faire Blossom
Tulip goblets: vintage, source unknown
Flatware: Oneida
Pitcher, salt and pepper shakers: Fitz and Floyd Herb Garden