On a beautiful Friday in May, I enticed Pookie to take a day of vacation and go check out the monthly Chartreuse barn sale just down the road from us in Thomasville, NC. Lucky for me, he loves to plunder places like this as much as I do.
Oooh…when we pulled into the parking lot, the cutest barn building ever stood right in front of us. I couldn't wait to see what was inside!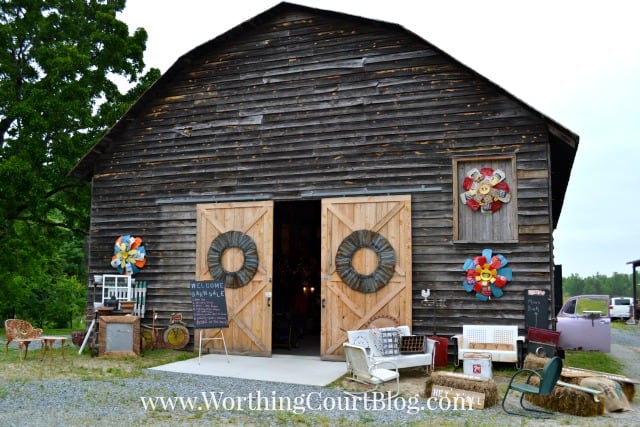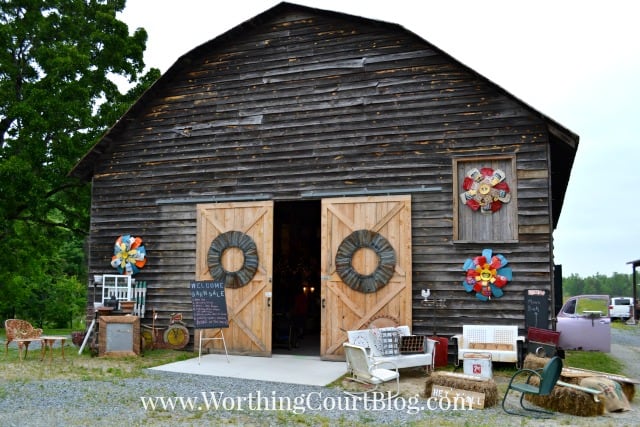 The barn was filled to the gills and I didn't know where to look first. There's something about chunky lamp bases that always draws me in and I totally fell for this floor lamp made from an old column.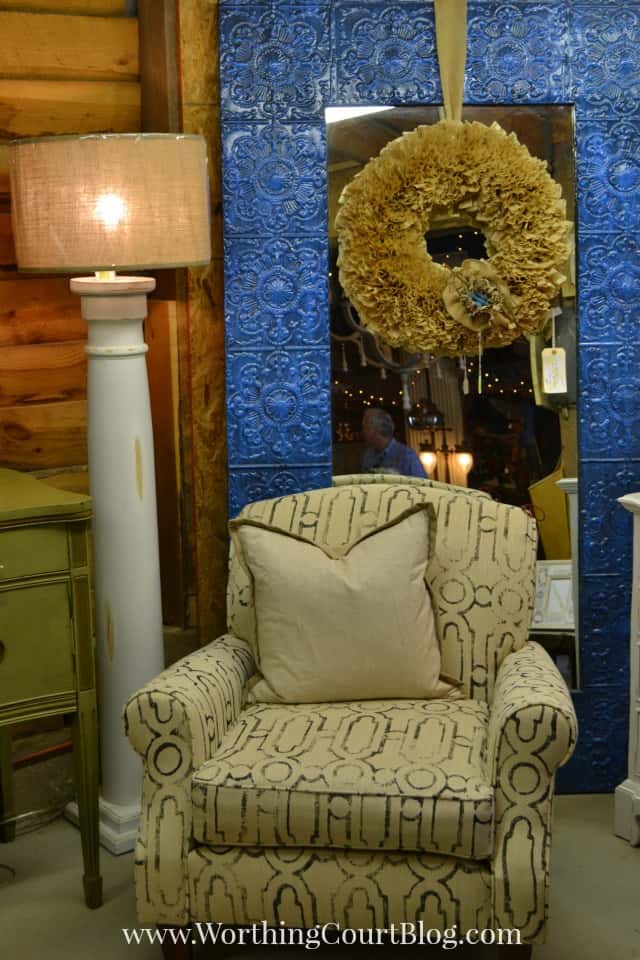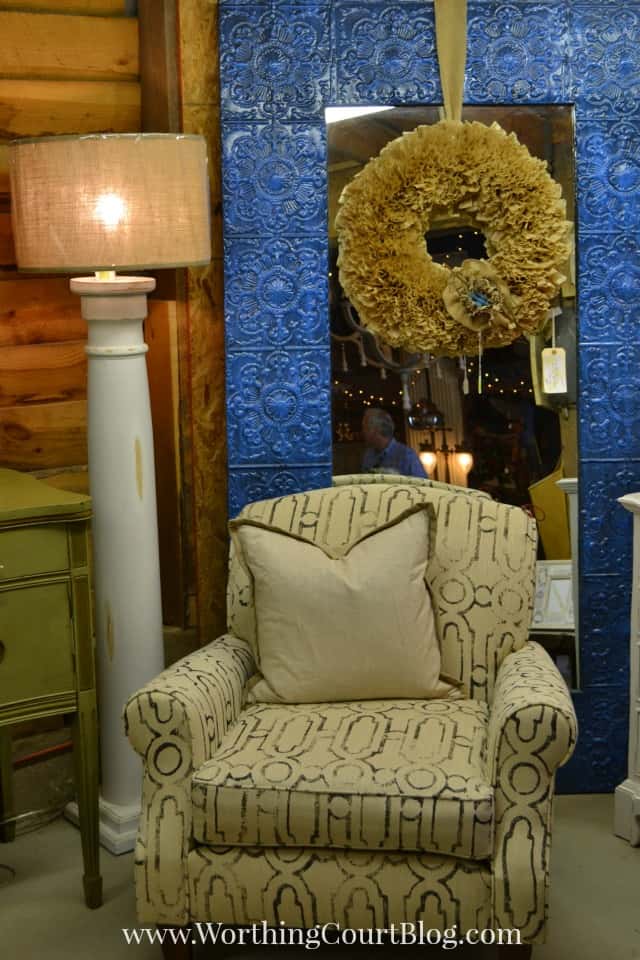 These chippy blue, chunky table lamps were awesome too.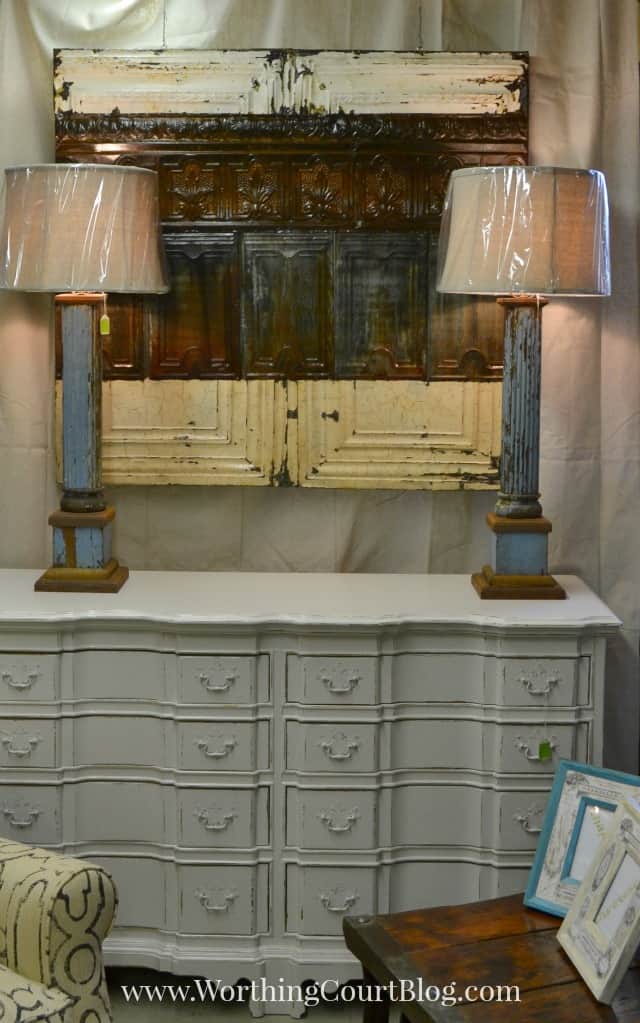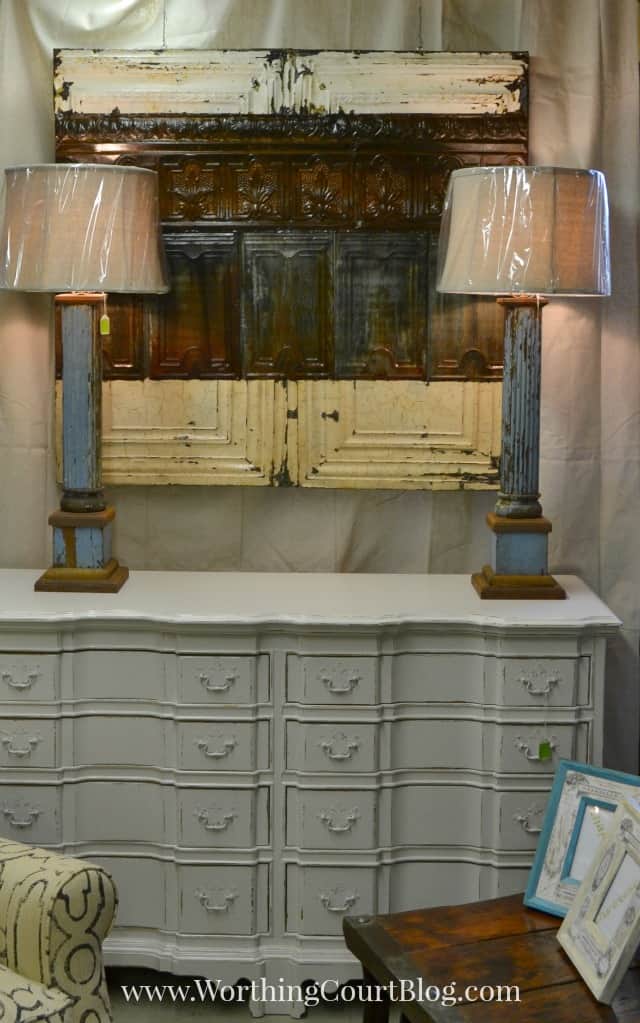 Loved all of these pillows, especially the "Follow Your Arrow" ones. Pretty cool how they are displayed on an old bed spring.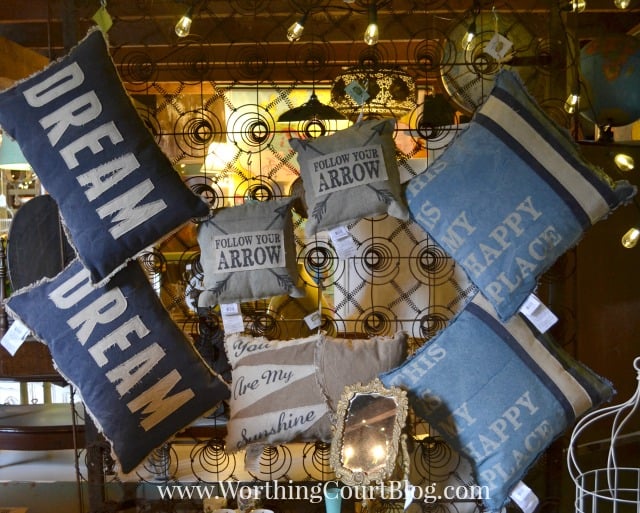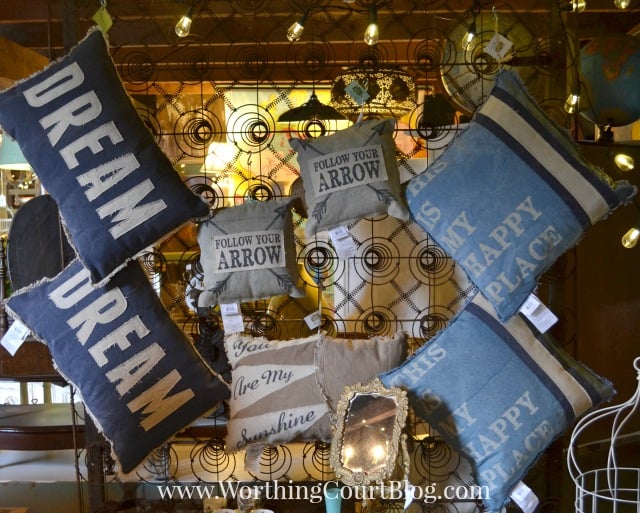 I have no clue where you'd use a sconce like this, but I thought it was pretty cool and just had to show you. Love the old faucet that was added.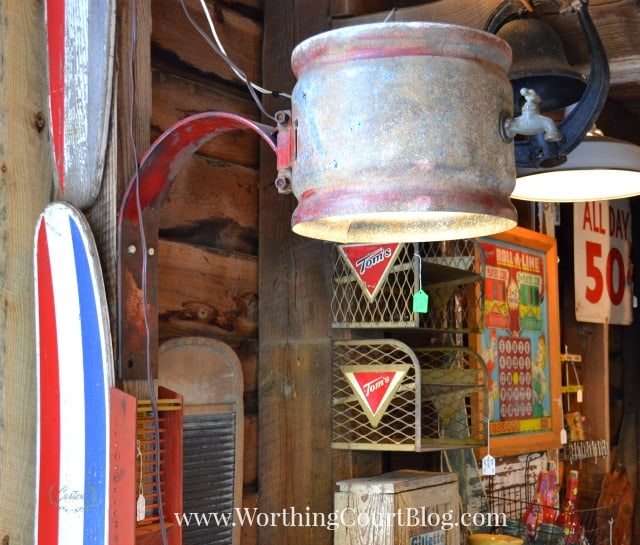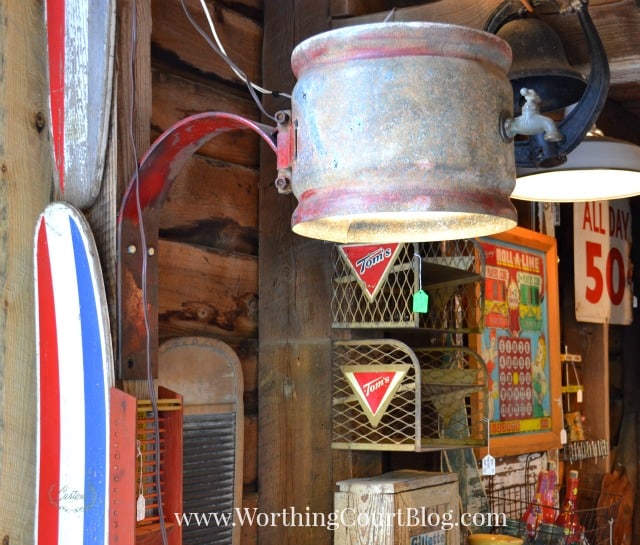 Coffee filter wreaths are still around and this was one of the prettiest ones that I've ever seen.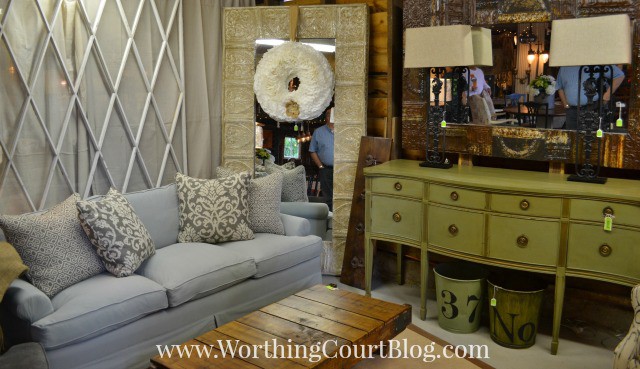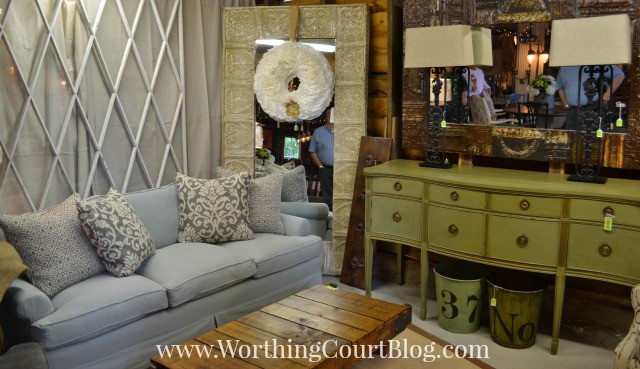 How cute are these dog beds made from old wood?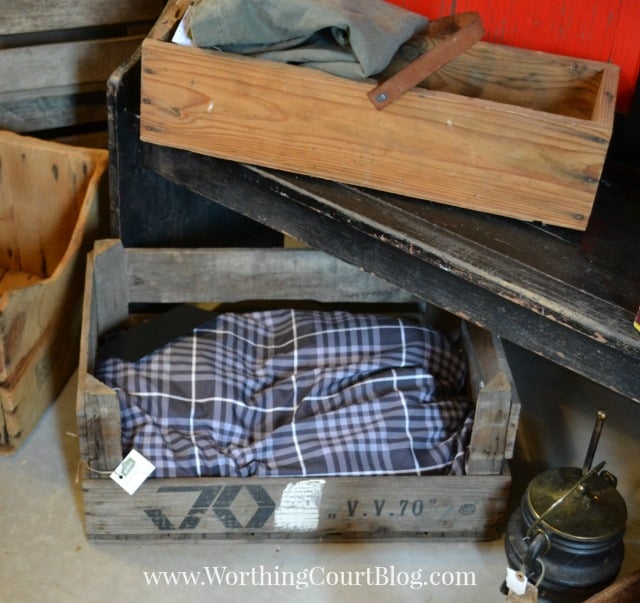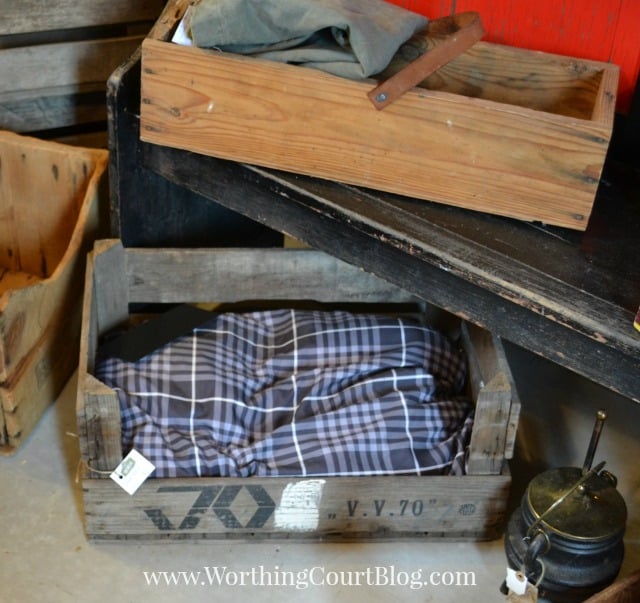 Now I know what to do with the old wooden Coke bottle crate up in my attic. I thought this was a neat idea.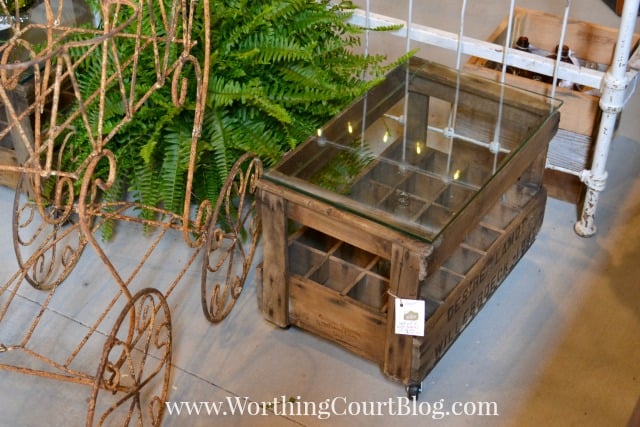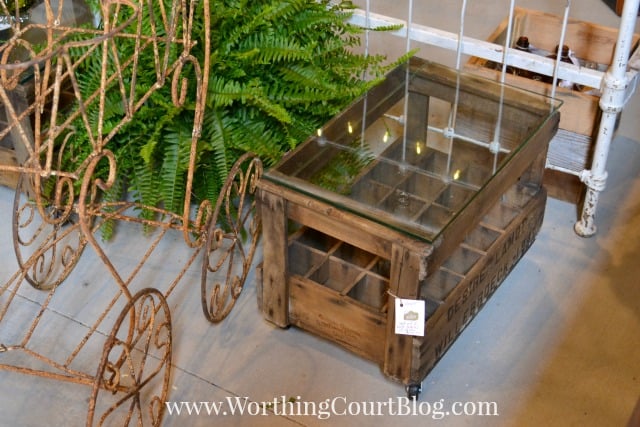 An old dough bowl turned upside-down and made into a light fixture. The one behind it is made from a boat propeller.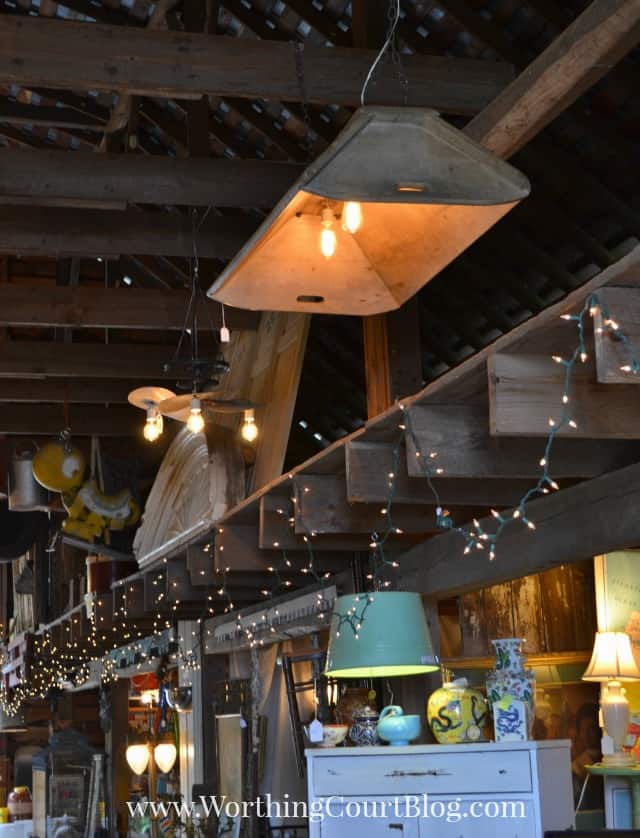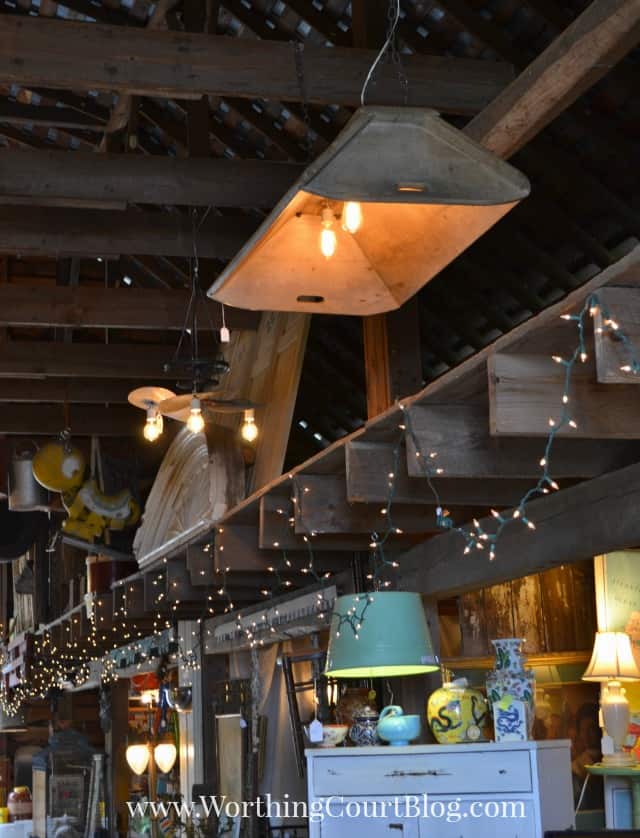 This just might have been my favorite spot in the whole place. While everything inside was staged to perfection, the covered area outside was just good ole junk. Lots of things here that I wanted to bring home with me.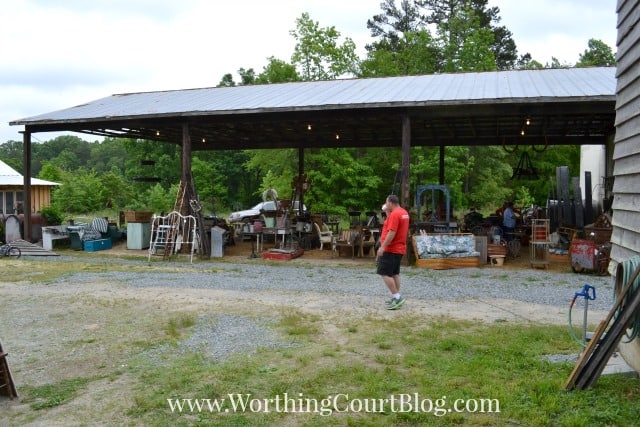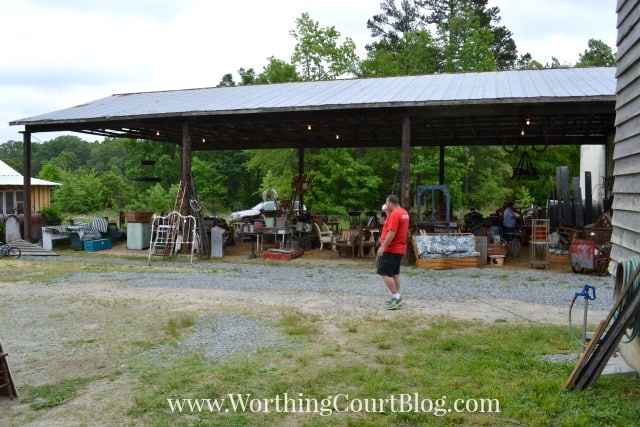 I only took a couple of photos of the Barn Again space as they were nearly sold out! I wish I had gotten there sooner because what they had left was adorable and very well made. Thankfully, they take custom orders though. Click HERE to visit their website and see some of their amazing products.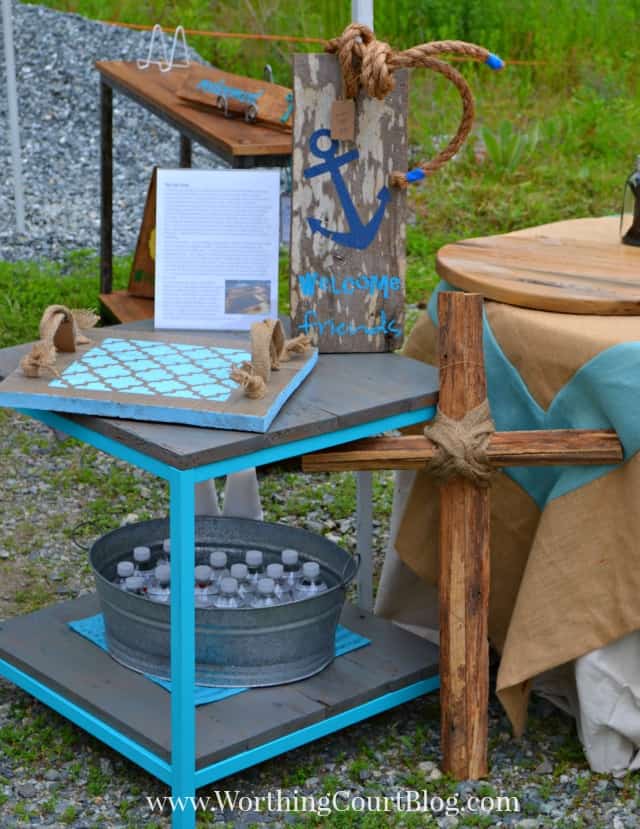 Barn Again is where the NC Home sign on my screen porch came from.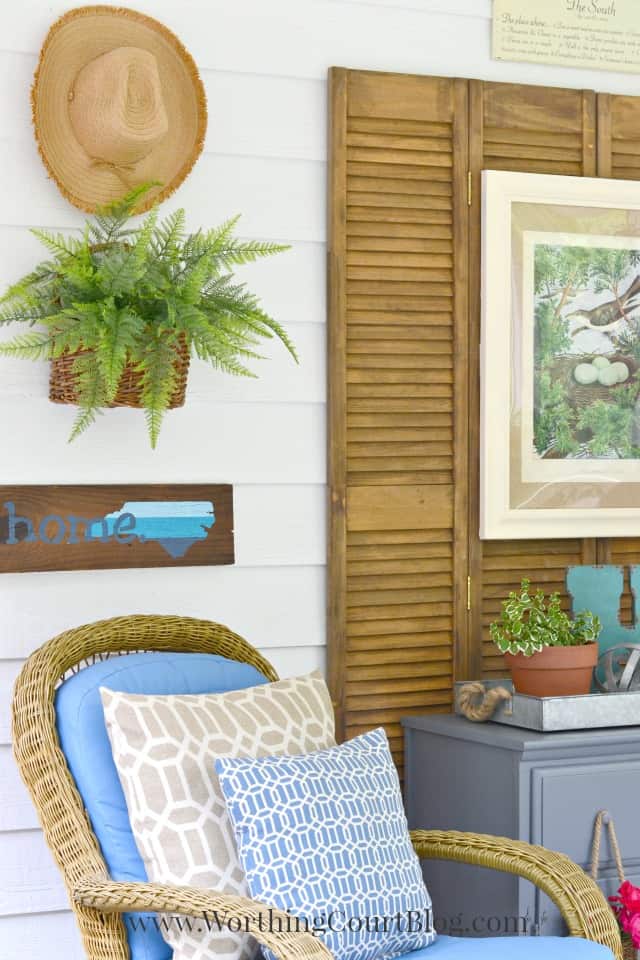 Chartreuse is open one weekend of every month. If you're local or will be in the area, I highly recommend it as a great place to go junkin'.