Chic Chateau Showhouse – Dining Rooms
Happy Thursday everyone!  I'm heading down to Raleigh tonight to start setting up for the Southern Bloggers Conference that is taking place this weekend.  I'm so looking forward to meeting those of you who are attending.  You have no idea how excited I am!!!  Okay – down to business…
I'm back with the third installment of the Chic Chateau Showhouse room tours.  From the response and features that I've been getting, y'all are really enjoying this series.
We'll visit the dining room in the home built by R & K Custom Homes first.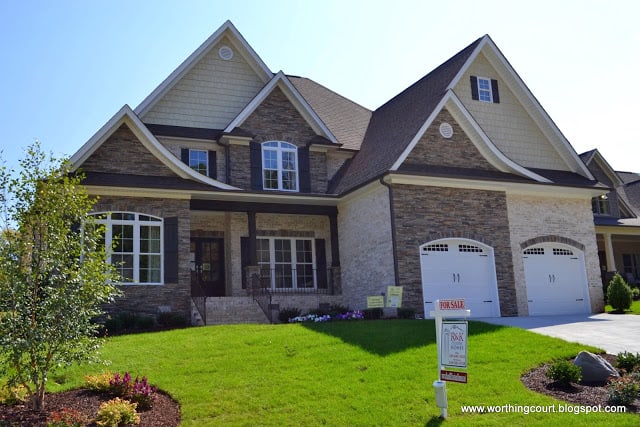 Dining Room
Designed by Katherine Rowe, Katherine Rowe Interior Design
(kjrowe@bellsouth.net)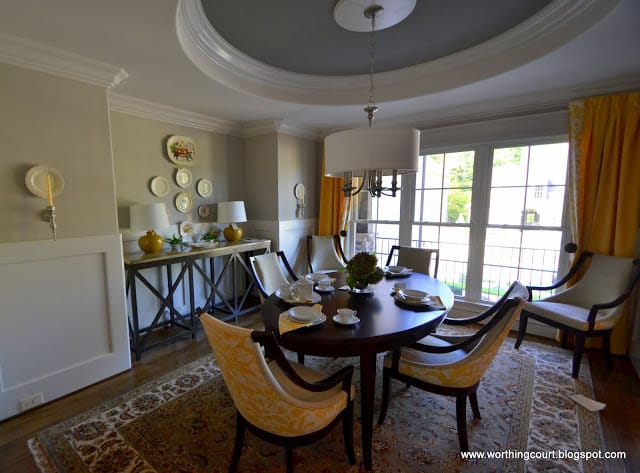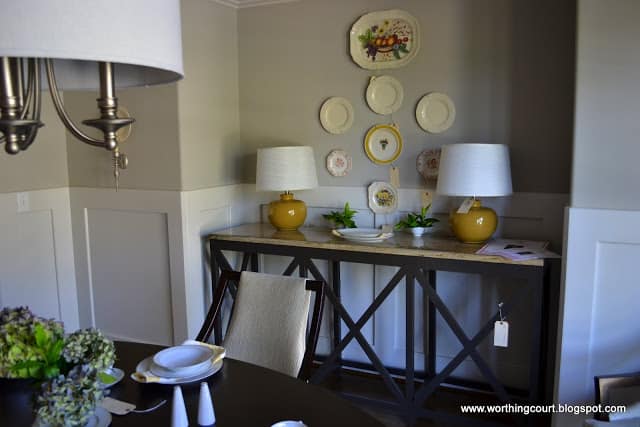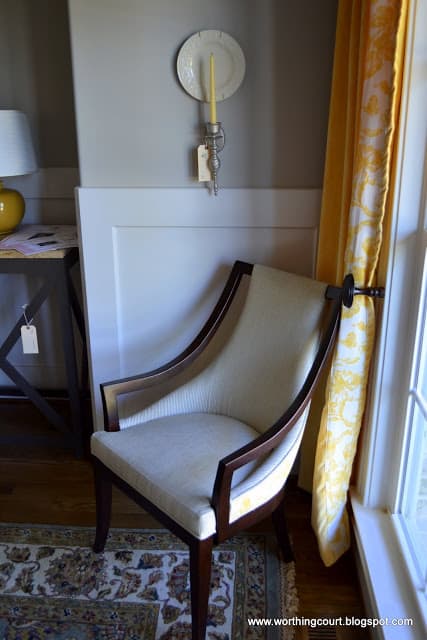 Tips to get this look:
Look to nature.  Rich greens inspire a color palette, so pair it with a sunny yellow, a coral pink and ground it through a neutral wall, like the gray in our house.
Use tried and true pieces.  Rework old items and don't spend too much money on trendy!
A dining room is the perfect room to try dressier fabrics, like the velvet drapery used here that softens sounds and makes any room feel cozier.
~ ~ ~ ~ ~ ~ ~ ~ ~ ~ ~ ~
Next up is the dining room in the home built by D. Stone Builders, Inc.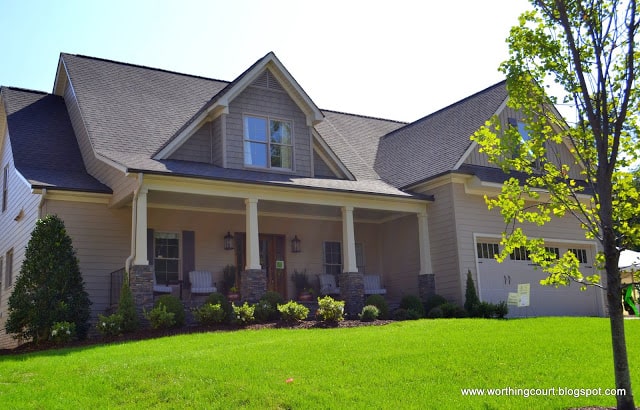 Dining Room
Designed by Jaime Berg, Furnitureland South and
Jessica Yelverton, Marti Barkman Interior Design
(jessicacabyelverton@gmail.com)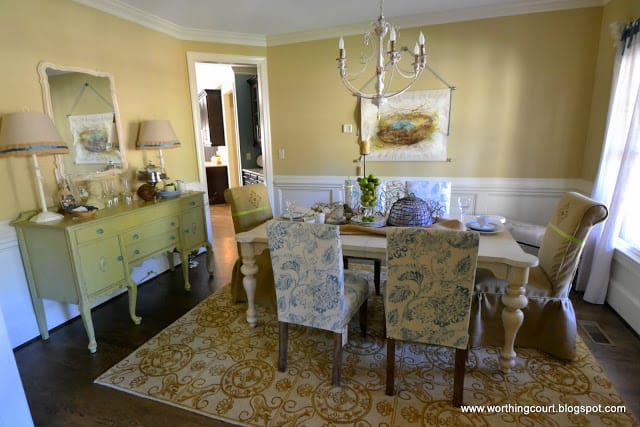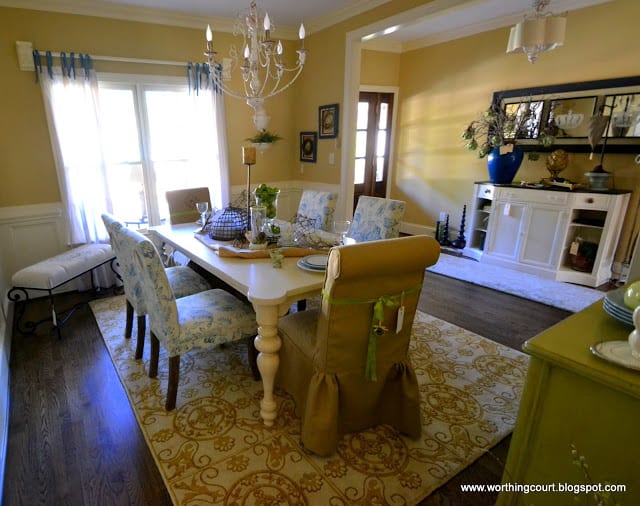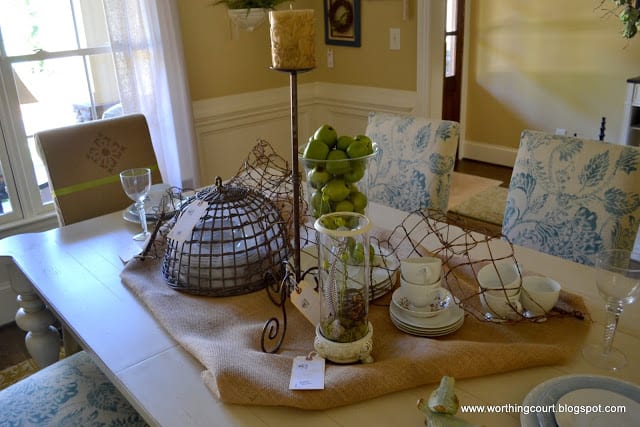 Tips to get this look:
Keep a soft neutral background to encourage tranquility.  Then get super creative with your accessories!
Don't buy everything in one place – it's much more charming to collect objects from all over and mix old with new.
Look for objects that have a common feel, but don't necessarily match.  We selected items that had a French country look and painted them if the colors clashed.
Chic Chateau Showhouse posting schedule:
Master Bedrooms and Baths – Oct. 18th
Other Bedrooms and Baths – Oct. 25th
Office and Bonus Spaces – Nov. 1st
Exteriors – Nov. 8th
Details and Inspiration – Nov 15th