Chic Chateau Showhouse – Foyers and Living Areas
If you saw my post yesterday, you know that today is the first in a series of posts about the Chic Chateau Showhouse in Greensboro, NC that I recently was able to tour and photograph.
Grab a cuppa something, sit back and enjoy!
First up is the foyer and living area of this home build by R&K Custom Homes.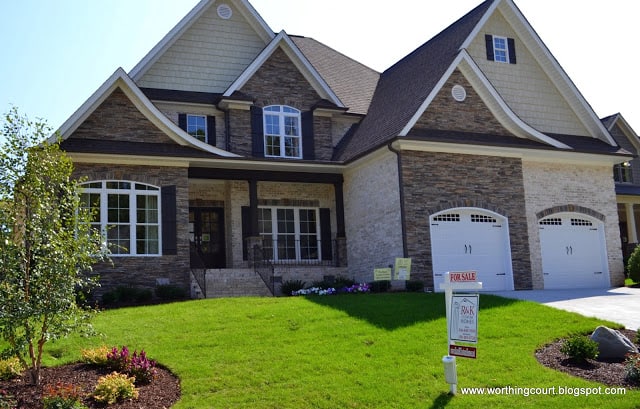 Foyer
Designed by Sherry Sarine, SSI Design Group, Inc.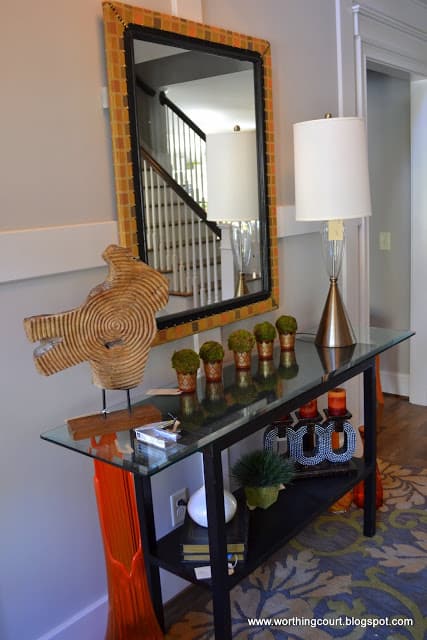 Tips to get this look:
In a small foyer, use a simple long wall-mounted shelf or mantle with a mirror or piece of art above it.
Use some floor plants under it to make the arrangement feel grounded.
Use a dynamic area rug, but make sure it coordinates with rugs in adjacent rooms.
Living Room
Designed by Gina Alem and Melinda Bell Dickey, Alem, Dickey Designed Interiors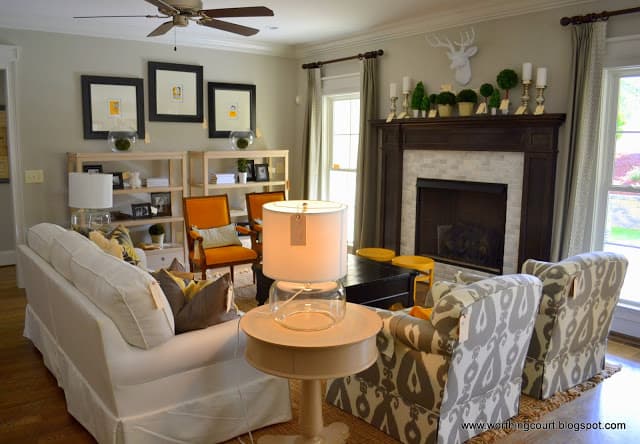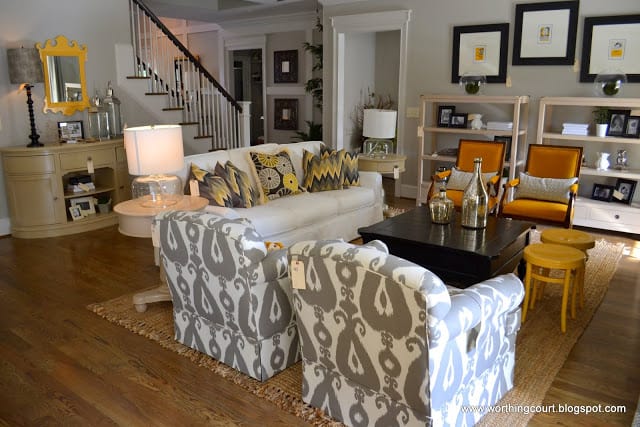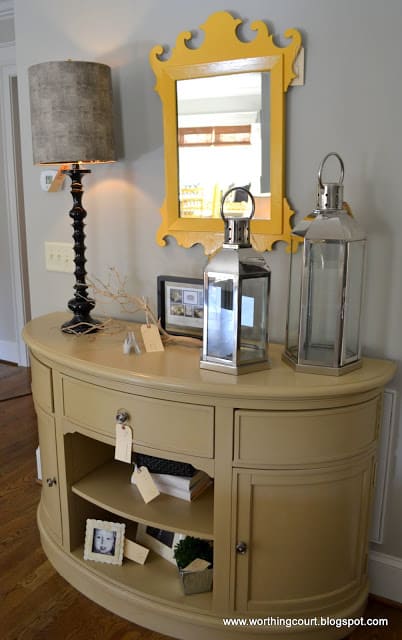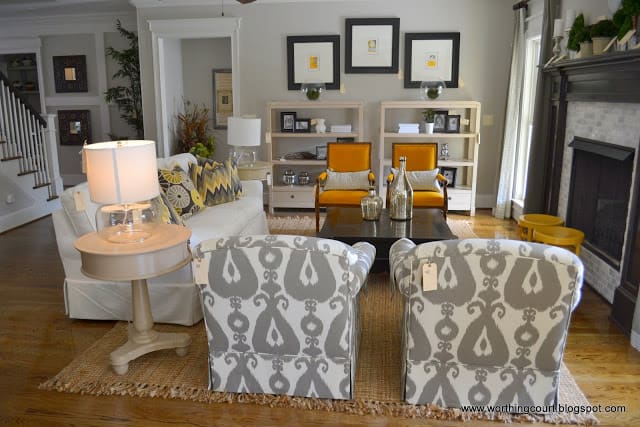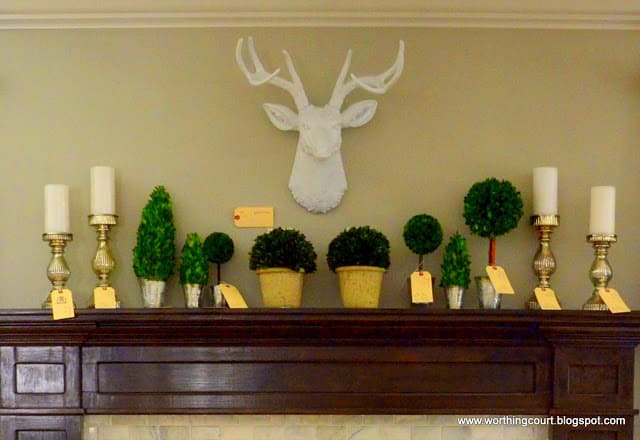 Tips to get this look:
When combining different pieces of furniture, use upholstery or color to unify and connect them.  Trendy, bright fabric can change up a dated piece.
Look for uniquely shaped mirrors and accessories at a consignment shop. Apply a high gloss paint, add some black picture frames and you have an instant bookcase design scheme.
~ ~ ~ ~ ~ ~ ~ ~ ~ ~ ~ ~
Next is the foyer and living room in this home built by D. Stone Builders, Inc.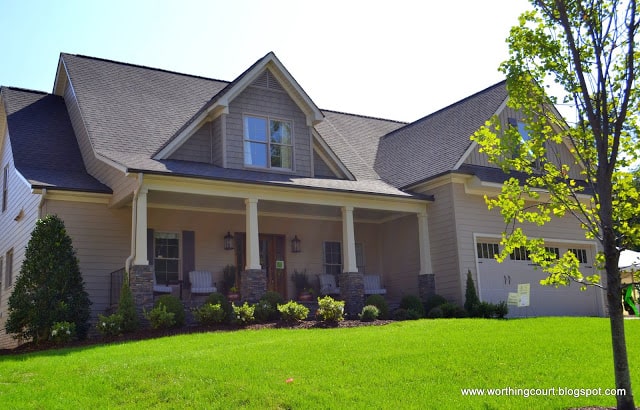 Foyer
Designed by Nancy McKee and Kate McKee, Total Bliss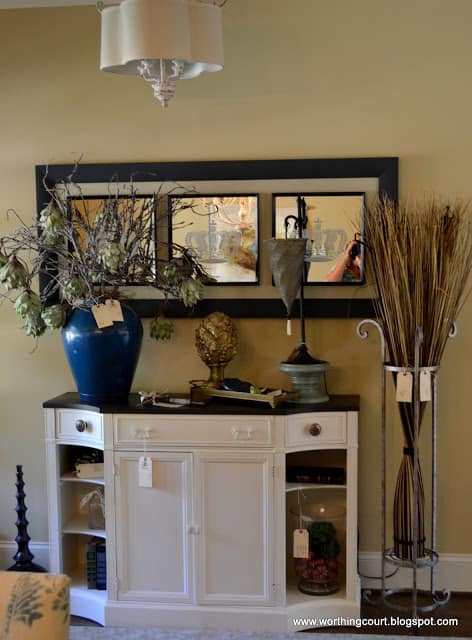 Tips to get this look:
The foyer is the first impression of any home and must speak of what is to come by introducing the design and color scheme for the rest of the home.
Living Room
Designed by Stephanie Sutton, Stephanie C. Sutton Interior Design (stephaniecsutton@yahoo.com) and Kate Zylstra, Furnitureland South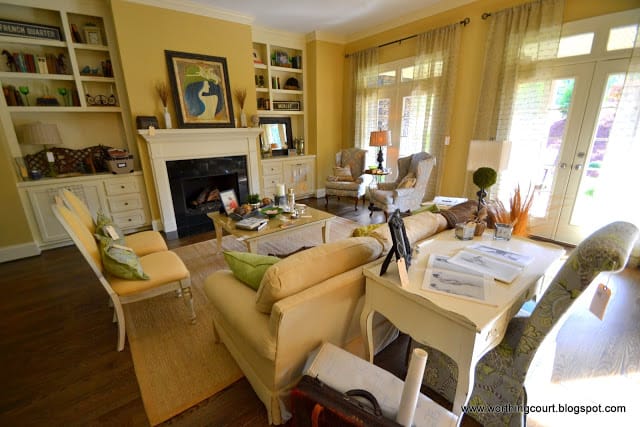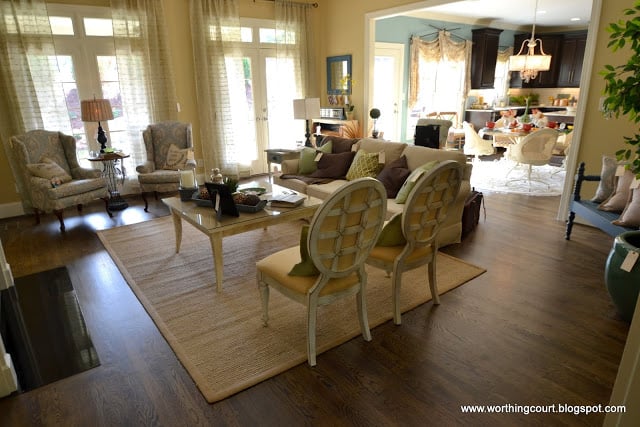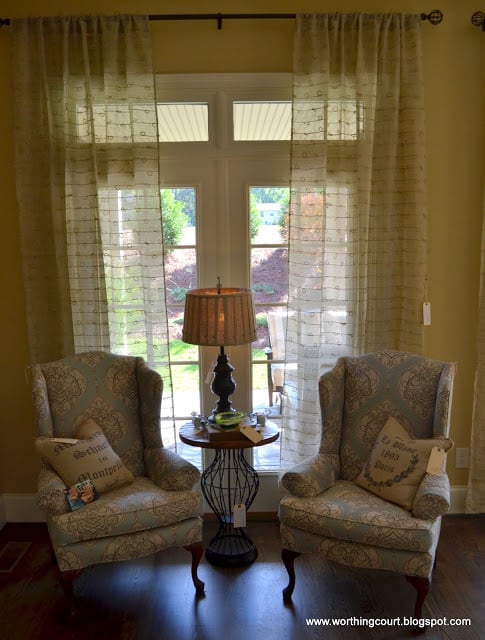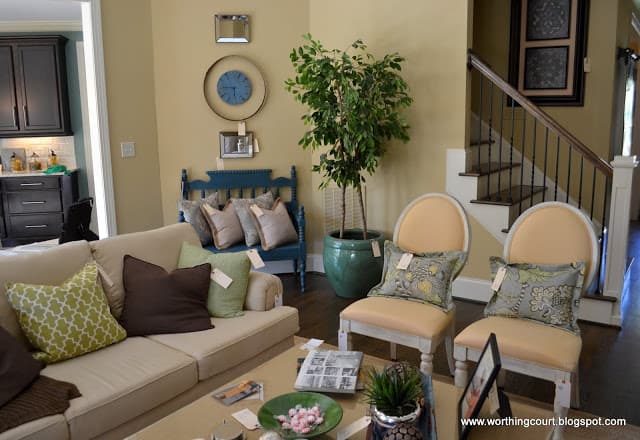 Tips to get this look:
Not everything should match, but it should coordinate and blend together using a layering technique.
Start with one piece that you love and build the room around it.
Use accessories to imprint your personality into the room.
~ ~ ~ ~ ~ ~ ~ ~ ~ ~ ~ ~
Chic Chateau Showhouse posting schedule:
Kitchens, Laundry Rooms and Mudrooms – Oct. 4th
Dining Rooms – Oct. 11th
Master Bedrooms and Baths – Oct. 18th
Other Bedrooms and Baths – Oct. 25th
Office and Bonus Spaces – Nov. 1st
Exteriors – Nov. 8th
Details and Inspiration – Nov 15th