Are y'all still enjoying the Chic Chateau Showhouse tours?  Today's tour continues in the master bedrooms and master bathrooms.
First up is the home built by R & K Custom Homes.
I know that I keep showing you these same exterior shots, but I like knowing which rooms go with which house.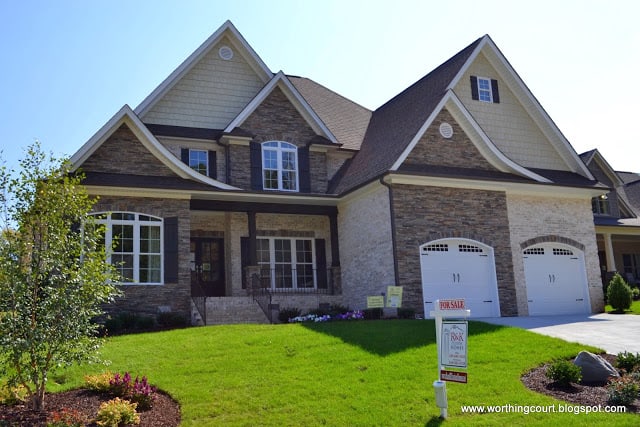 Master Bedroom and Bath
Designed by Lynn Tester, Lynn Tester Designs (lynn_tester@yahoo.com) and
Sonja Healy, Sonja Healy Designs (shealy@triad.rr.com)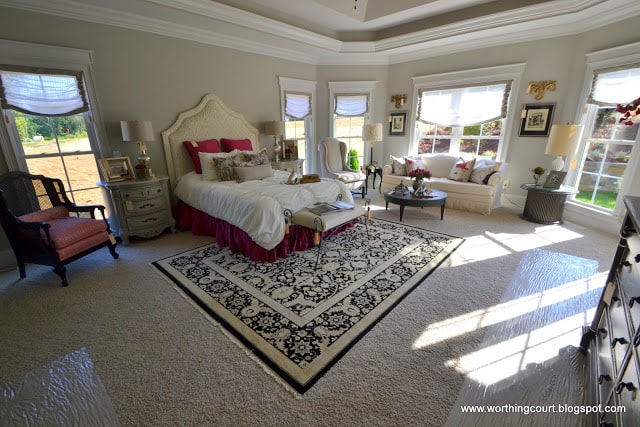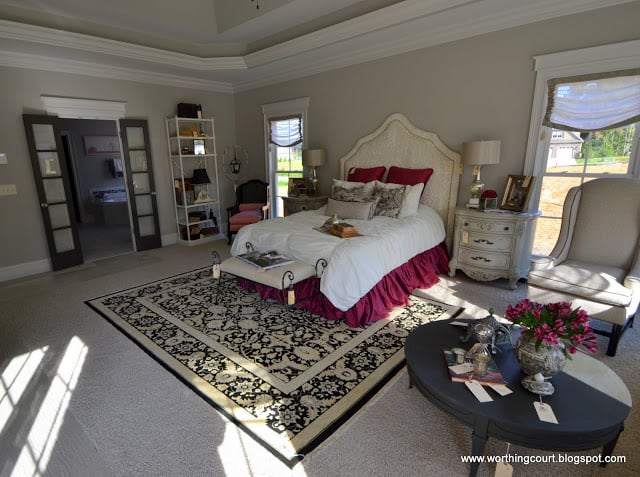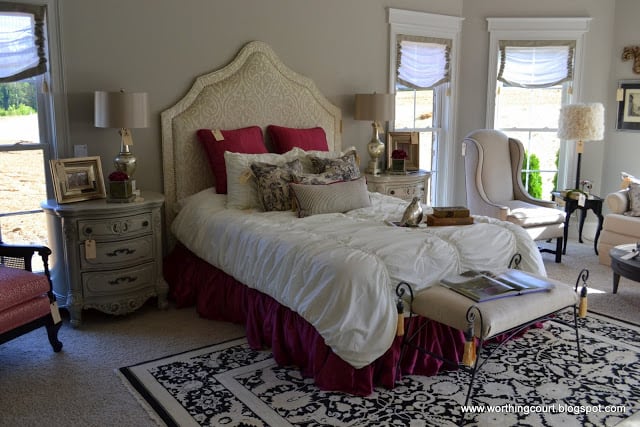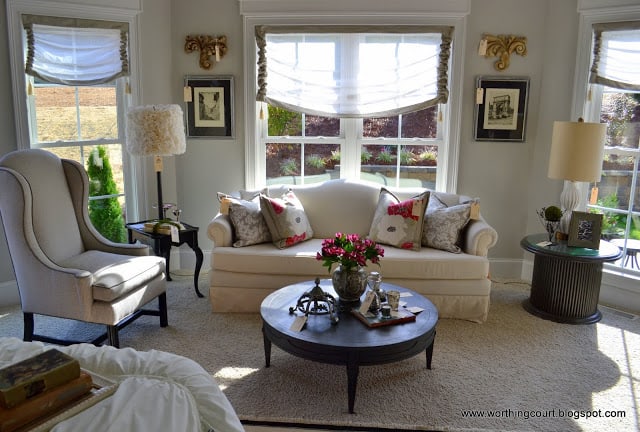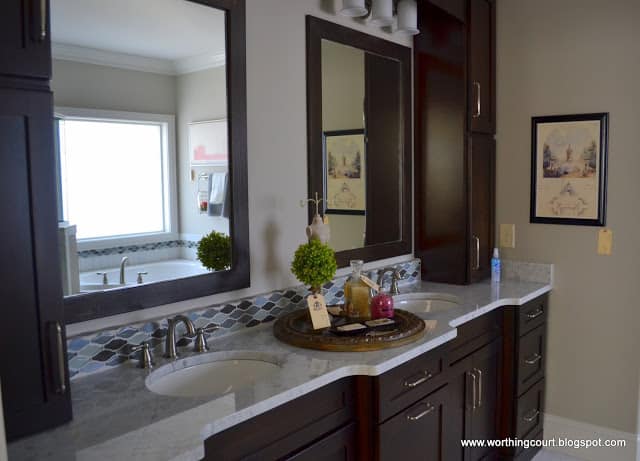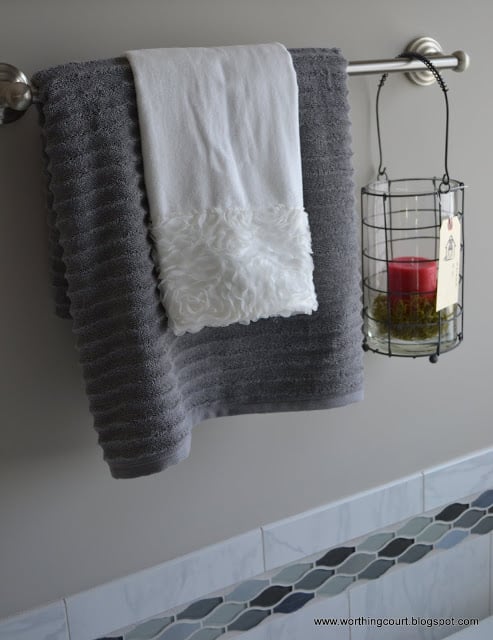 Tips to get this look:
Don't be afraid to mix modern and vintage elements to create a unique and eclectic look.
Add texture and color to neutral bedding with pillows and throws changed seasonally.
Use different levels of the same color on walls and furnishings, then add pops of color to accessories while still keeping the general palette neutral.
Use stencils or painter's tape to form a pattern on furniture for glazing and two-toning.
Mix pillows sizes, shapes and textures to create your own personal statement.
~ ~ ~ ~ ~ ~ ~ ~ ~ ~ ~ ~
Next up is D. Stone Builders, Inc.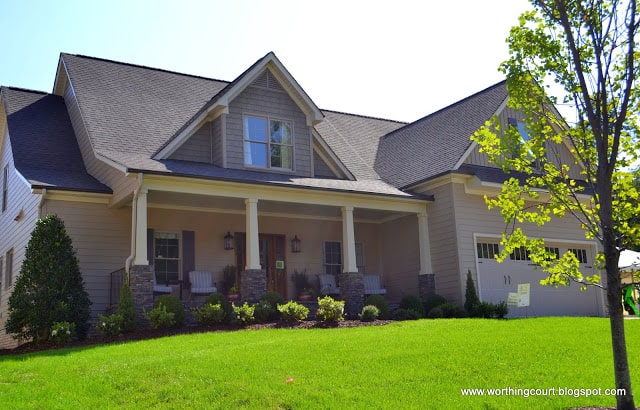 Master Bedroom and Bath
Designed by Cheryl Hucks, Casual Elegance by Cheryl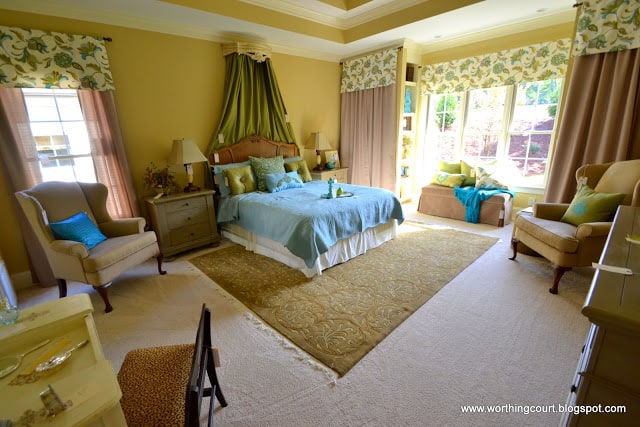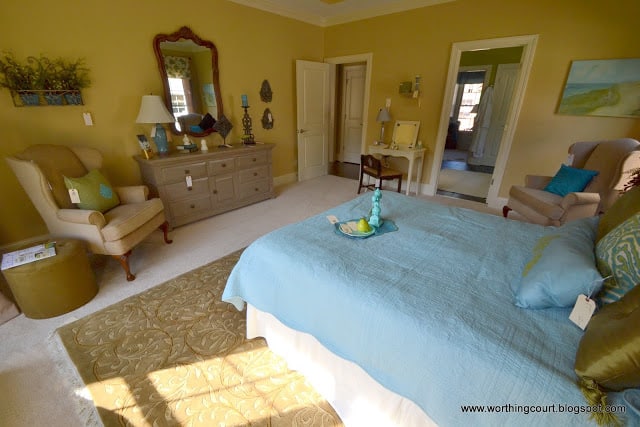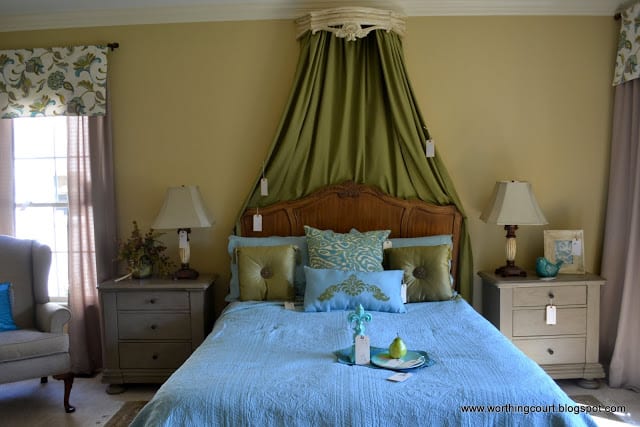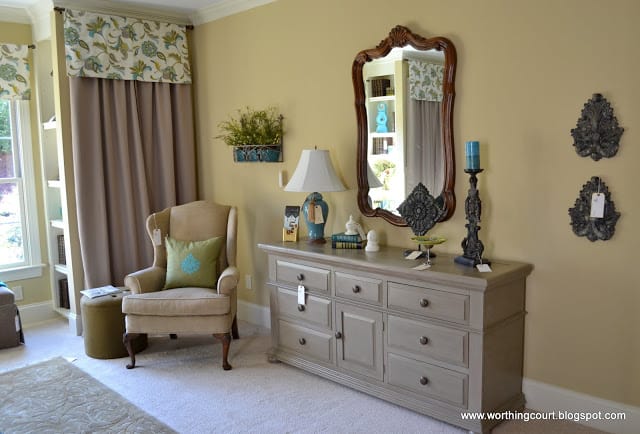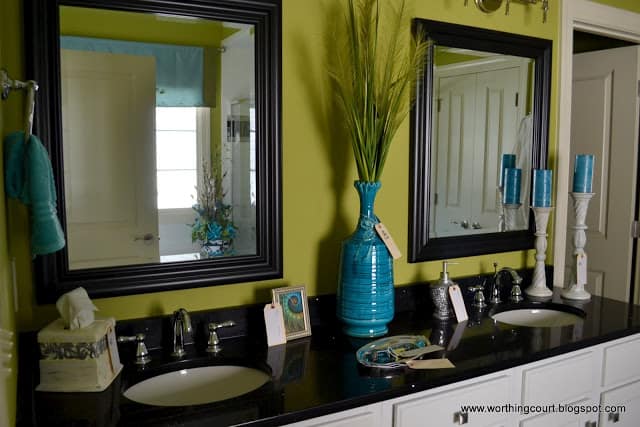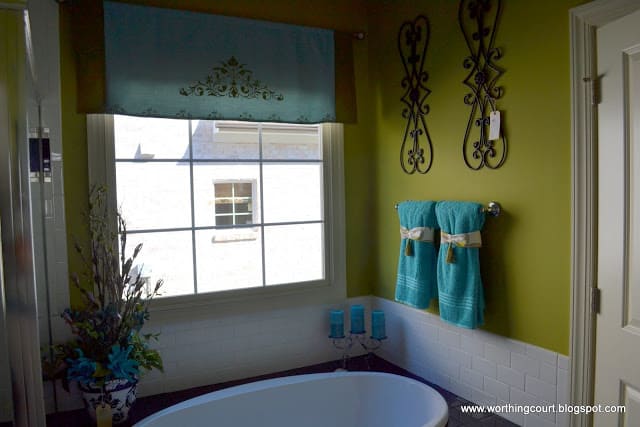 ~ ~ ~ ~ ~ ~ ~ ~ ~ ~ ~ ~
Chic Chateau Showhouse posting schedule:
Other Bedrooms and Baths – Oct. 25th
Office and Bonus Spaces – Nov. 1st
Exteriors – Nov. 8th
Details and Inspiration – Nov 15th