Chic Chateau Showhouse – Office and Bonus Spaces
Y'all, we're on the home stretch of the Chic Chateau Showhouse tours.  Only two more to go after this week.
Did you know that the tips that I've been sharing are from the designers, not from me?  I wish I had half their talent!
This week we're touring the offices and bonus spaces of the two houses.
First up is the home built by R&K Custom Homes.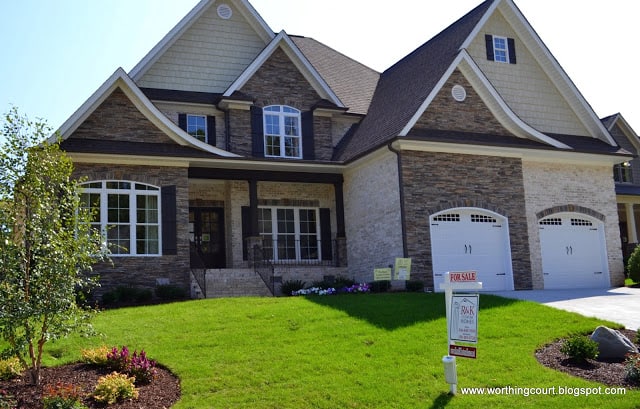 Office
Designed by Linda Pokora, Designer's LTD., lindapokora@aol.com and
Ann Warrick, A Warrick Design, warrickann@gmail.com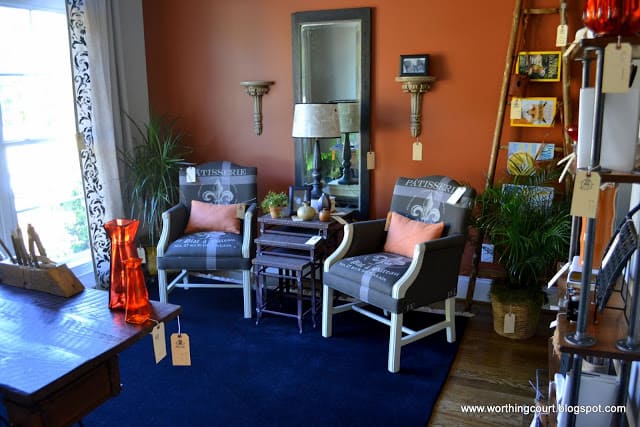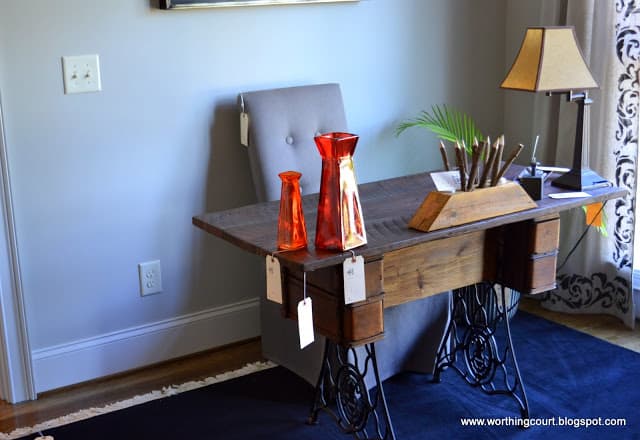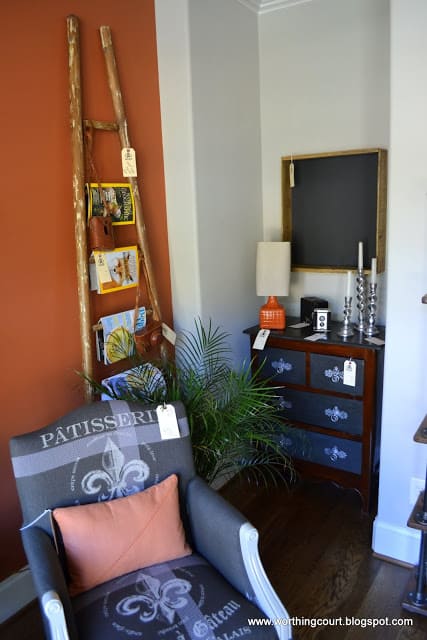 Tips to get this look:
Use your imagination when creating a desk.  This one is made using an old sewing machine base and salvaged wood.
A lampshade decoupaged with old dictionary pages is a great accent.
The R&K home did not have any bonus space upstairs.
~ ~ ~ ~ ~ ~ ~ ~ ~ ~ ~ ~
Now for the office and bonus space in the home built by D. Stone Builders, Inc.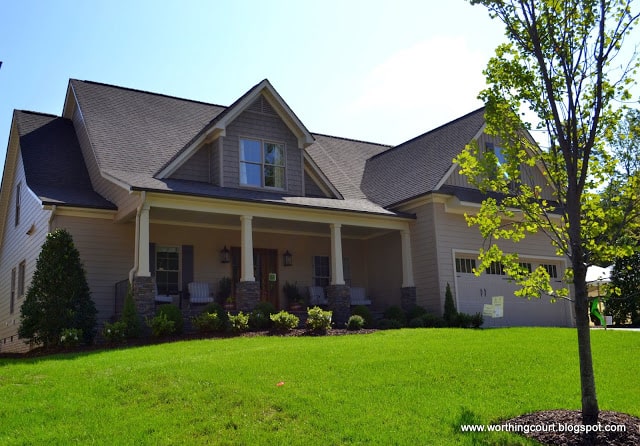 Office
Designed by Maria Adams, Interior Design Solutions by Maria, Inc. and
Janelle Robinson, Simply Janelle Designs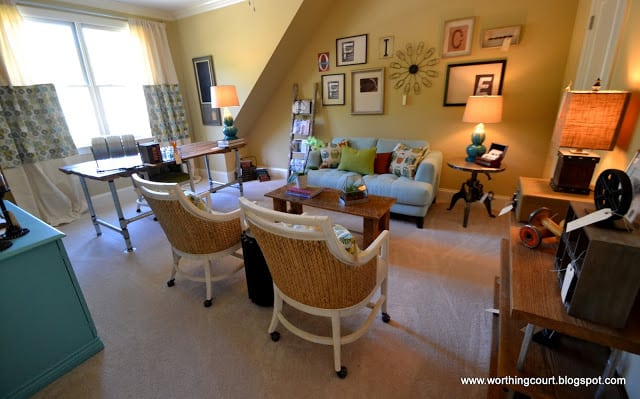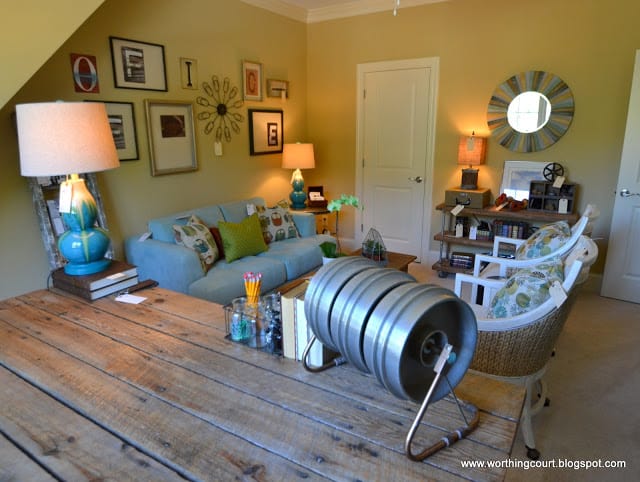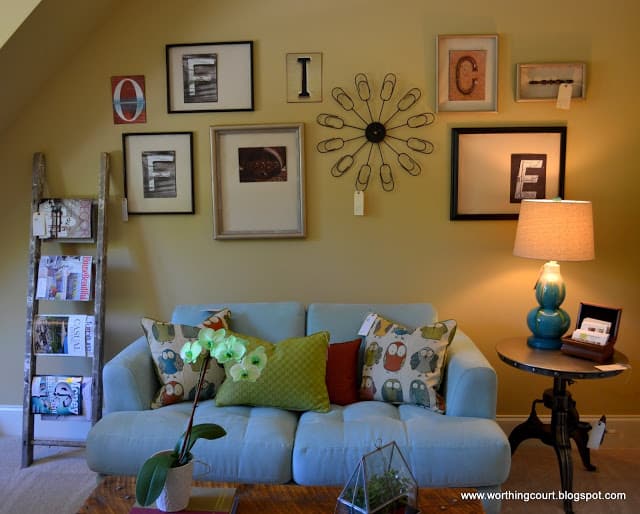 Tips to get this look:
Start with a functional desk.  An old barn door serves as the top of ours and legs can be built from galvanized steel pipes and flanges, sawhorses or a kit from a store like IKEA.
Include closed and open shelving.  Almost any cabinet can be converted into file storage.
Make it comfortable.  Your desk chair needs to fit your body.  Include a comfy chair or small sofa so you have another place to read the paper or watch tv.
Bonus Space
Designed by Monique Kidd, Furnitureland South and
Meredith Allen, Meredith Allen @yahoo.com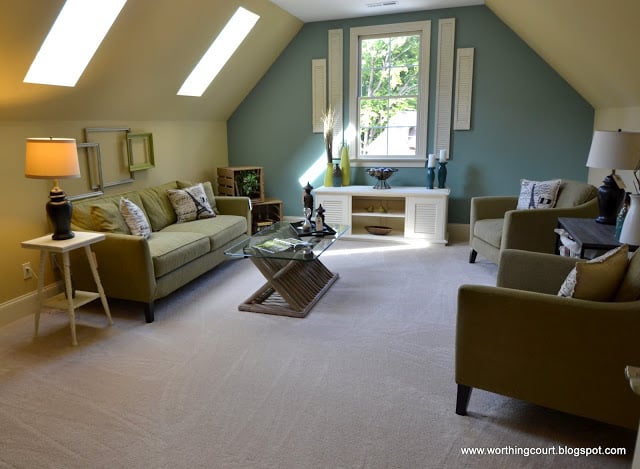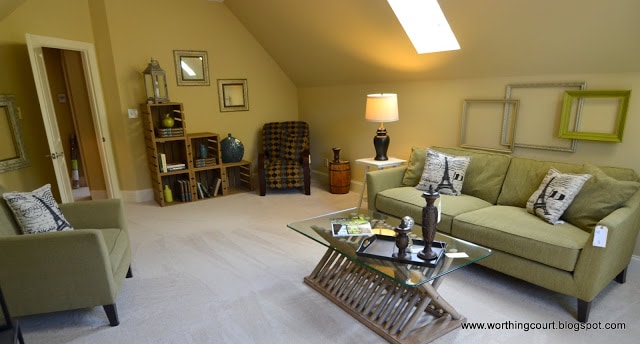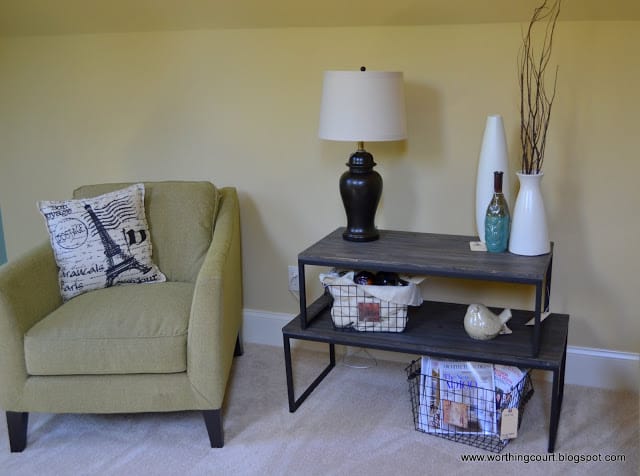 Tips to get this look:
Think outside the box – use your imagination when looking at consignment store objects.  It has potential, but it's up to you to discover it.
Ask a designer for help if you're feeling intimidated or aren't comfortable doing something yourself.