Chic Chateau Showhouse – Other Bedrooms and Baths
Last week on the Chic Chateau tour, we looked at the master bedrooms and bathrooms of the two showhouses.
This week, we're touring the other bedrooms and bathrooms in the home built by R & K Custom Homes.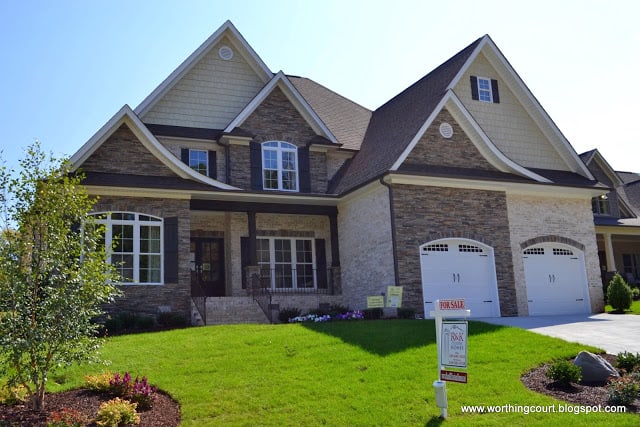 Upstairs Bedrooms and Baths
Designed by Beth Moore, Penny Causey, Julie Hartsell and Judy Wilson, Bella Designs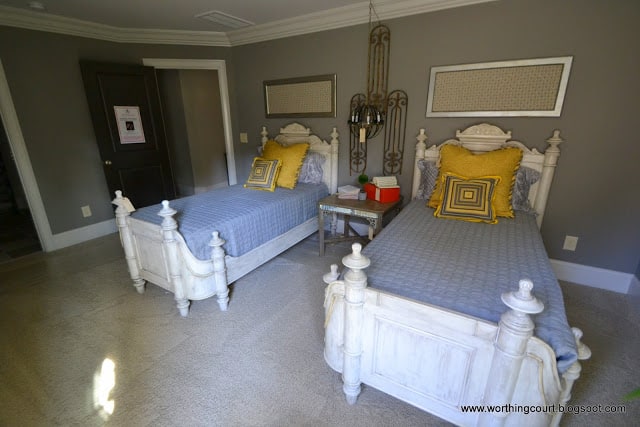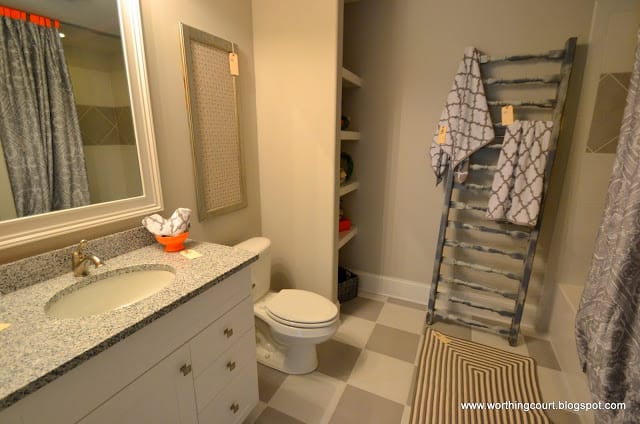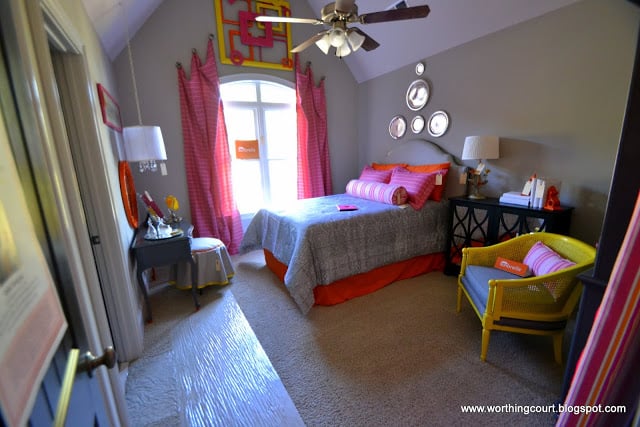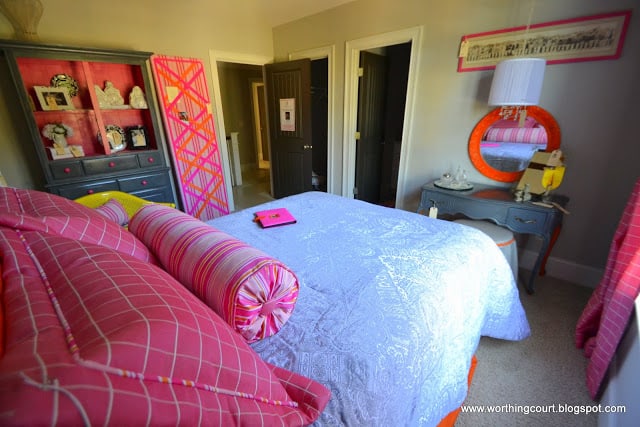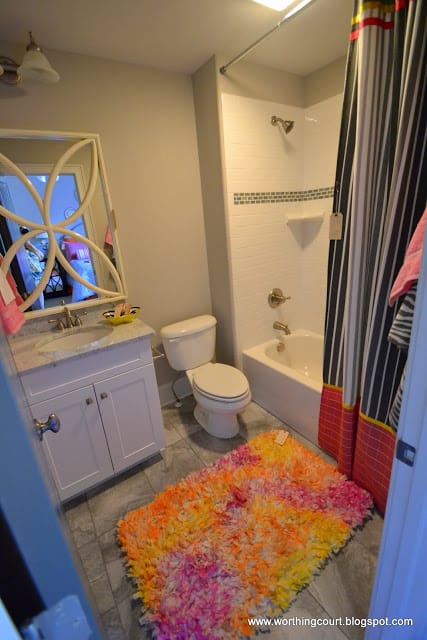 Tips to get this look:
Every room should have something with texture, something shiny and something black in it.
Keep in mind the use of the room and always try to make it as comfortable and inviting as possible – not so formal that you're afraid to go into it.
Always try to think of ways to use things differently than their original purpose.
~ ~ ~ ~ ~ ~ ~ ~ ~ ~ ~ ~
The upstairs bedrooms and baths in the home built by D. Stone Builders, Inc. were not decorated as they were being used as display areas for a couple of local retail shops.  🙁
Chic Chateau Showhouse posting schedule:
Office and Bonus Spaces – Nov. 1st
Exteriors – Nov. 8th
Details and Inspiration – Nov 15th