This past weekend was the kick-off of the 2012 Chic Chateau Showhouse Tour in Greensboro, NC, benefiting Habitat for Humanity.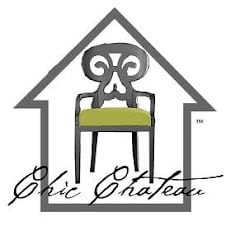 The homes were opened for tour this past weekend and will be open this weekend too.  I was fortunate to be able to tour the two fully furnished and designed homes before they were opened to the public.
A huge and heartfelt "Thank You" goes to Mary H. of Habitat for Humanity of Greater Greensboro for making my tour possible!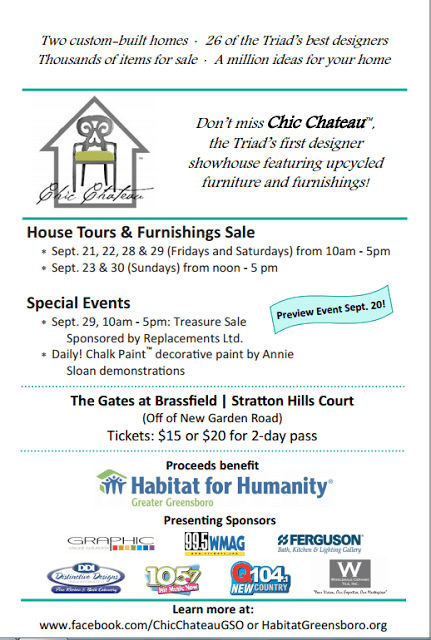 Y'all, I took nearly 300 photos!  The talented builders and designers provided so much lovely goodness and inspiration, that I couldn't help myself.  ;o)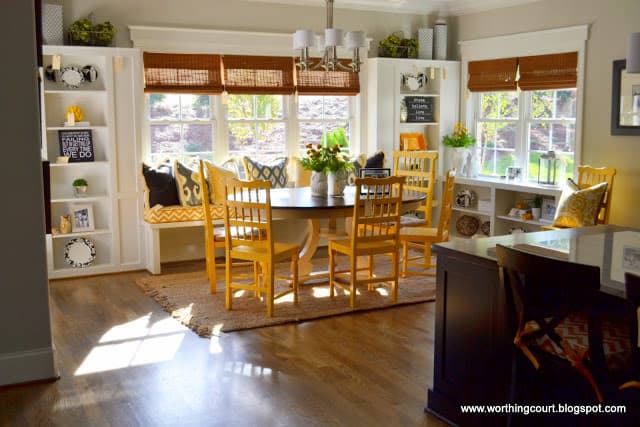 I debated about the best way share them with you and decided to break them into groups:
Foyers and Living Areas – Sept. 27th
Kitchens, Laundry Rooms and Mudrooms – Oct. 4th
Dining Rooms – Oct. 11th
Master Bedrooms and Baths – Oct. 18th
Other Bedrooms and Baths – Oct. 25th
Office and Bonus Spaces – Nov. 1st
Exteriors – Nov. 8th
Details and Inspiration – Nov 15th
The really cool thing about these showhouses is that every room features upcycled furnishings and accessories.  Everything is for sale – all at very reasonable prices.  In addition to ticket sales, all proceeds from the sale of individual items will benefit Habitat for Humanity.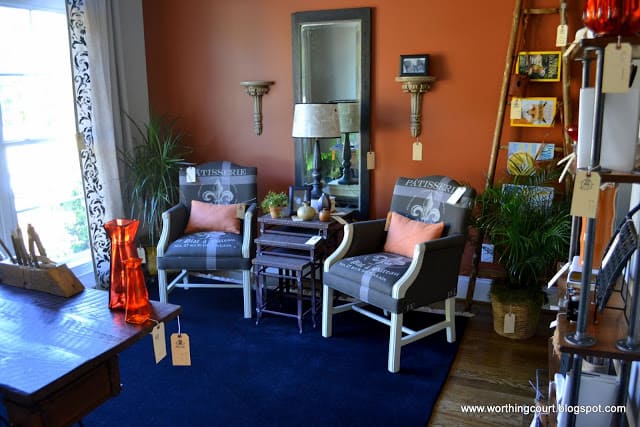 I'll go ahead and warn you to expect lots of photos!  I'm one of those who wants to see it all, so I'll be sharing wide angle shots from different sides of the rooms as well as close ups.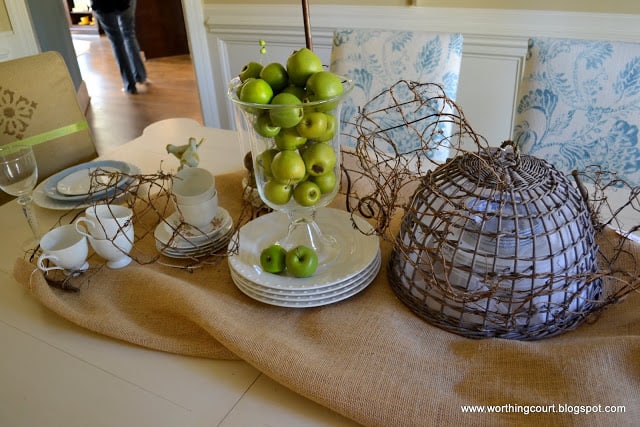 The first post on Foyers and Living Areas will be up tomorrow morning!
Pssst!  If you are local, you won't want to miss the sale taking place at the showhouses this Saturday featuring items from Replacements, Ltd.  A little birdie told me that Replacements will be bringing 17 pallets of items priced from $1 – $5!