Christmas at Nancy's – The Office
Nancy's office is located just off of the foyer, behind french doors adorned with one of my fav's – boxwood wreaths.  The leopard print accent is just a hint of things to come!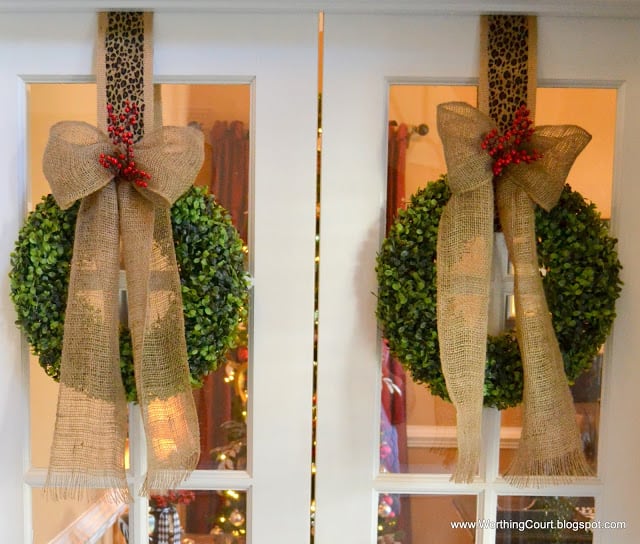 Although I'm not showing your her entire office, I decided to give you more than just a peek.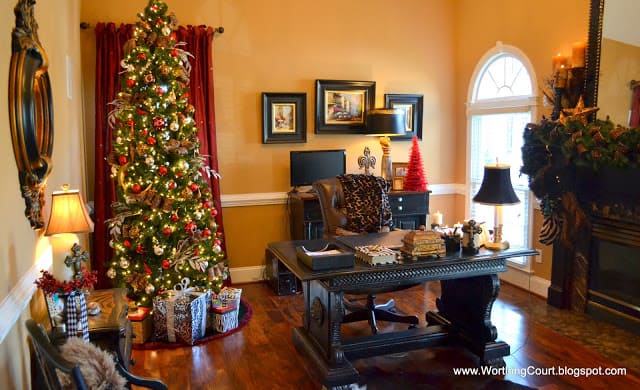 The tree is just stunning!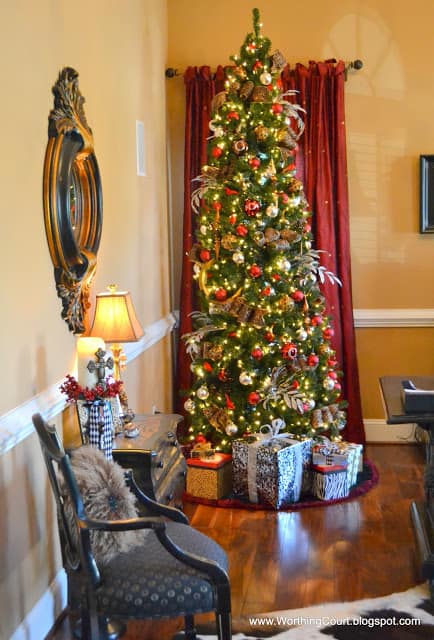 It is a wonderful mix of reds, golds, browns, animal print and sparkle.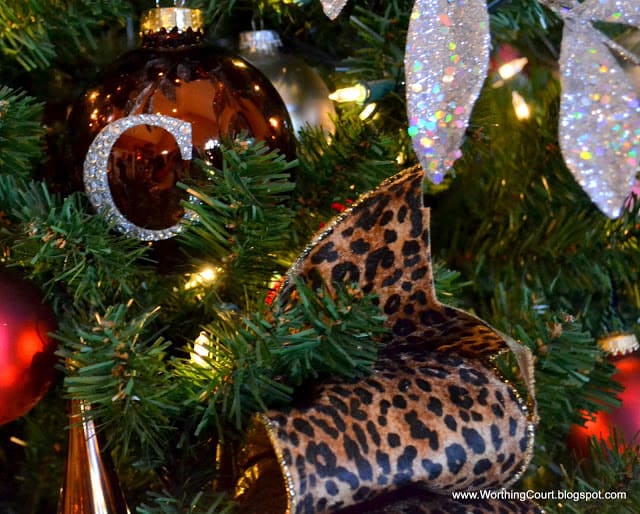 Nancy used blingy thingys from HobLob to turn simple ornaments into a work of art.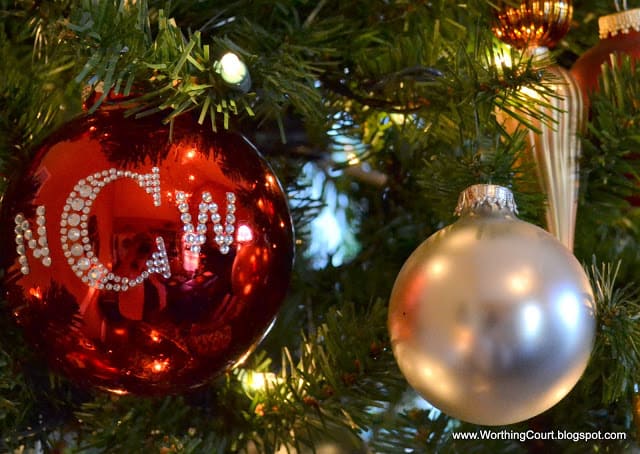 She even created an ornament to celebrate her marriage this year.  Notice that the zero in 2011 is a ring!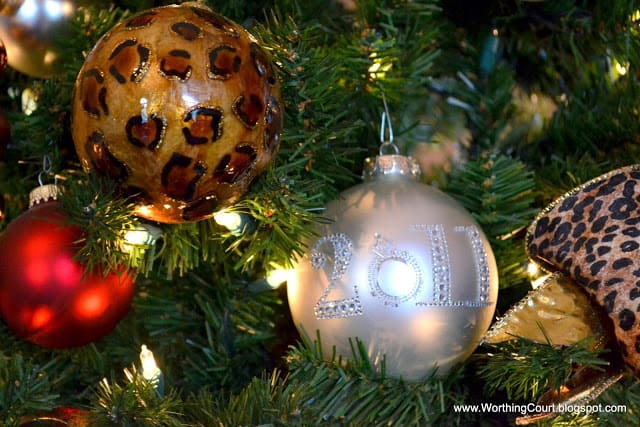 Large and small wooden "C" letters (her last name starts with the letter C) look just great on this tree.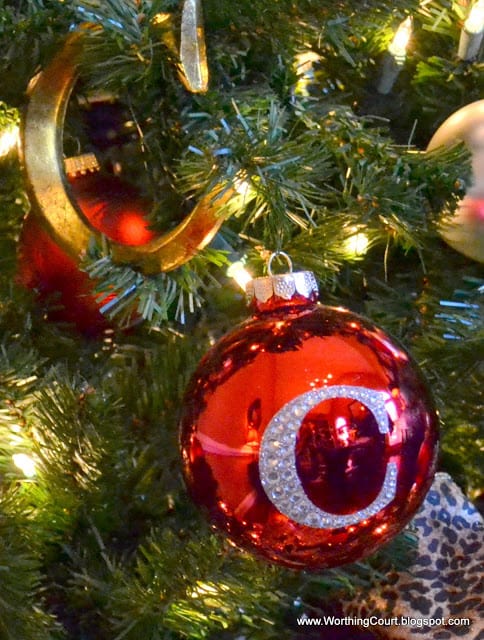 Even the presents are decked out in all of their finery.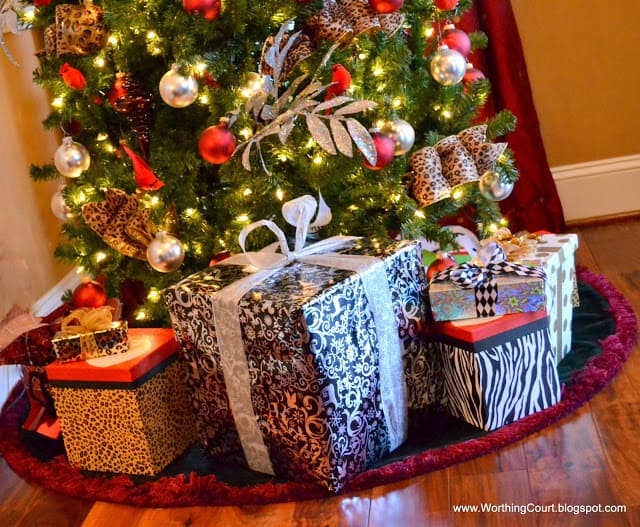 You may have noticed in the first picture that there is a fireplace to right as you enter the office.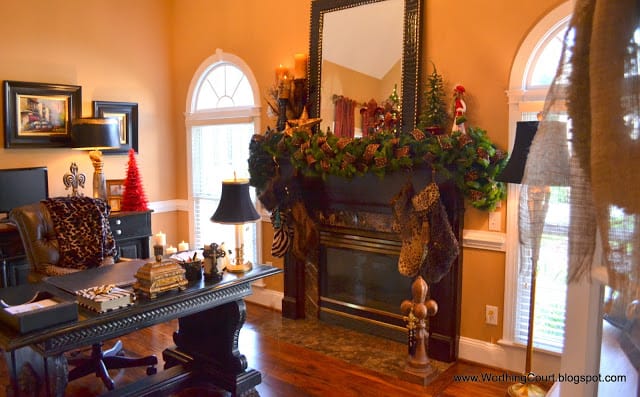 Leopard print ribbon is generously interwoven among the lush greenery of the garland.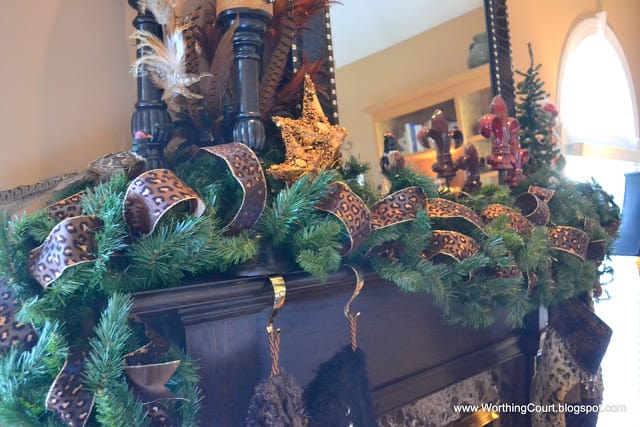 A trio of candles on one end of the mantle along with pheasants, feathers and stars.  One of the candles has a beautiful cross attached to it.  And aren't those faux fur stockings wonderful???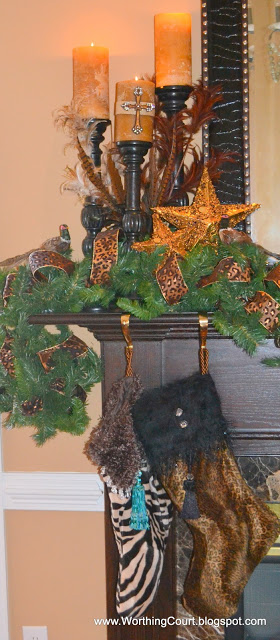 Oversized fleur de lis along with a whimsical shopping woman is on the opposite side.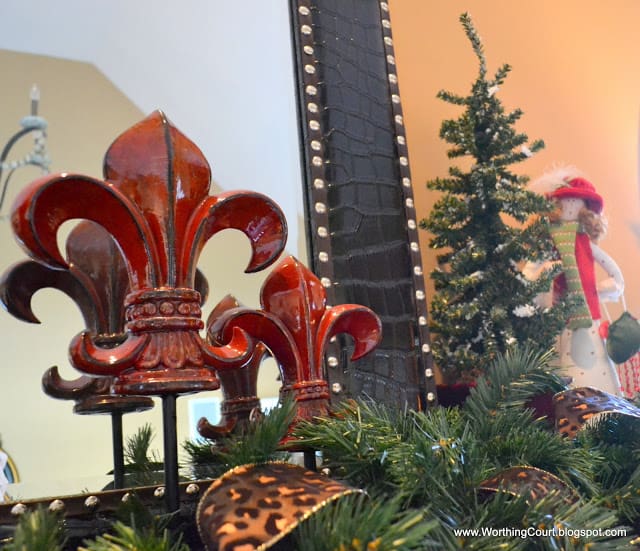 More faux fur stockings on this end too!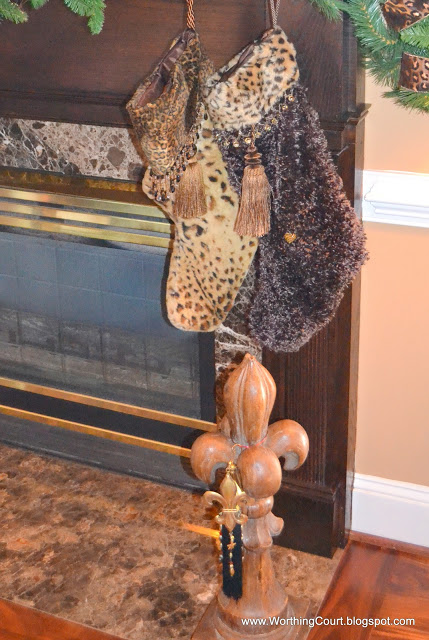 This wraps up the room by room tour of Nancy's Christmas house.  But come back on Friday when I'll show you more Christmas vignettes that are scattered throughout her home.