I'm having so much fun participating in all of the Christmas linky parties this week! I hope you'll check them out. There is a lot of serious talent and inspiration out there.
Tonight's focus is on doors and porches.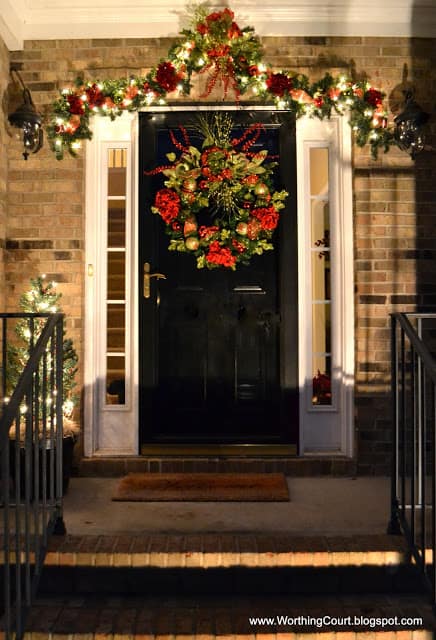 I took pictures last night and during the day today. My daytime pics aren't that great though because it was a dreary, rainy day here.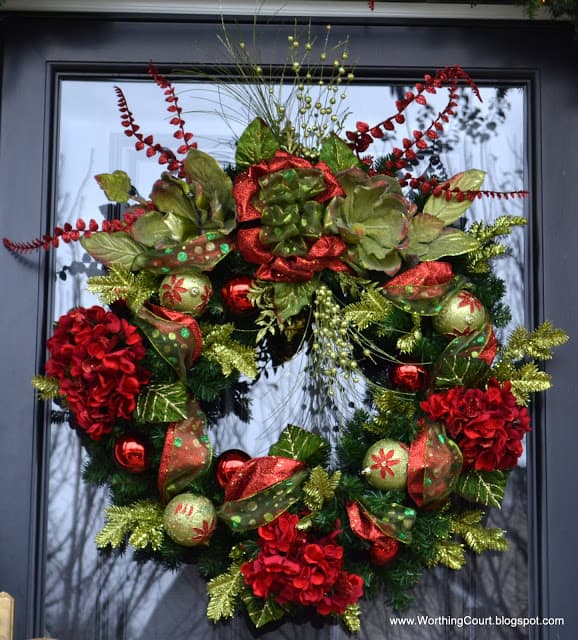 I wanted my garland to be similar to the wreath, but not exactly like it.The garland is made of three cheapo ones wound together with about 200 lights added. I was fortunate to find ribbon, picks and red hydrangeas that are exactly like what's on the wreath.
Following the tips offered by the designer at Caryl's, I made and attached the bow, wound the ribbon through the rest of the garland and filled in around and behind the bow with with flowers and picks. Then, I started adding hydrangeas, ornaments and more picks – all the while keeping my eye on how things were distributed around the wreath. I'm pretty pleased with how it turned out!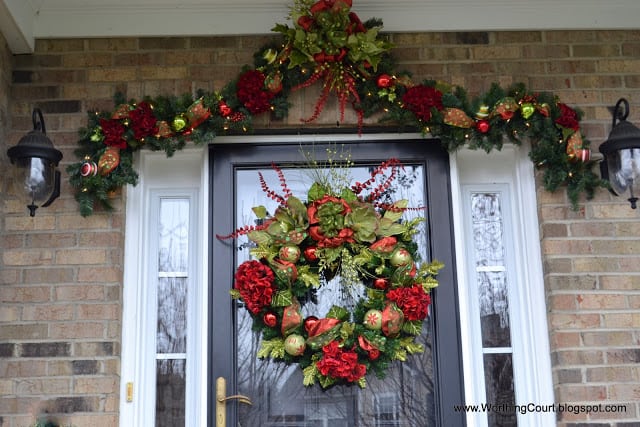 On the porch area that is off to the right of the front door, I added ribbon and bows to the existing pillows in the chairs.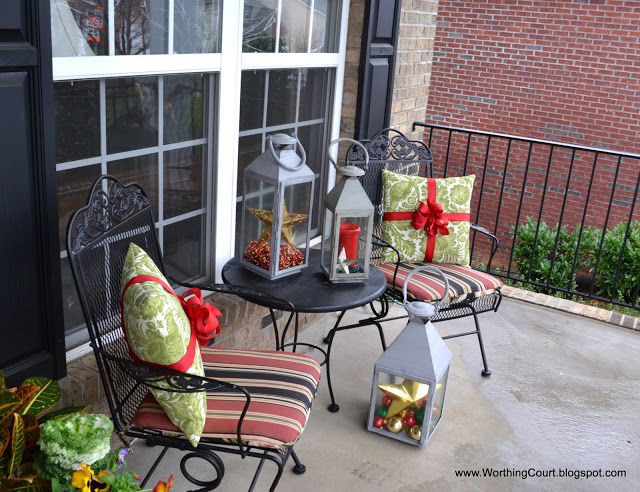 Wired ribbon is the bomb, y'all!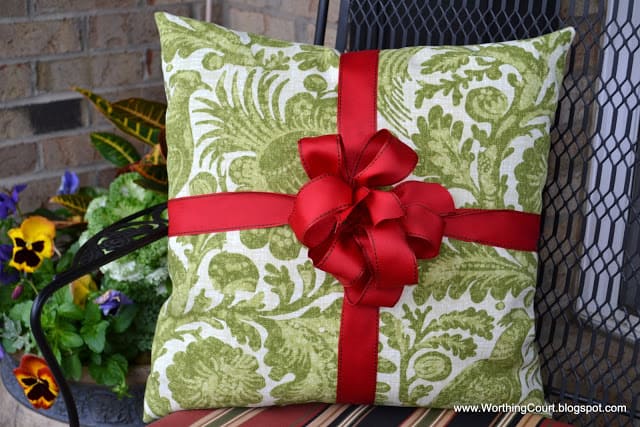 The large stars in two of the lanterns are actually tree toppers.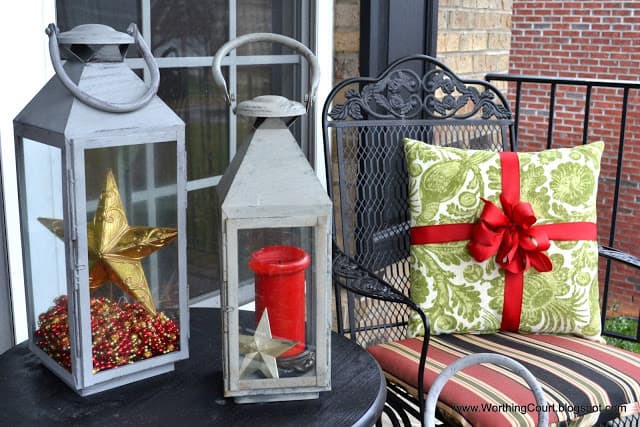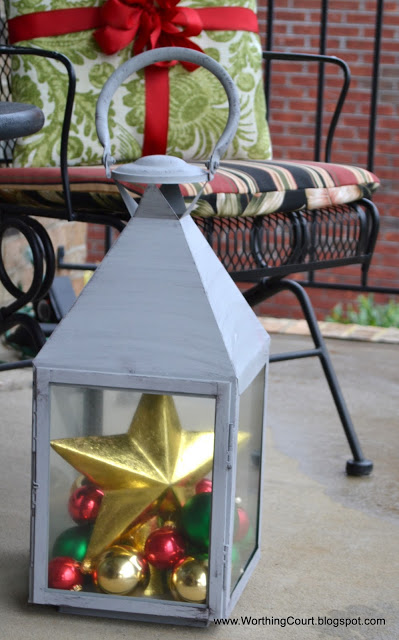 Here's the view as you approach the front door.
And here it is at night.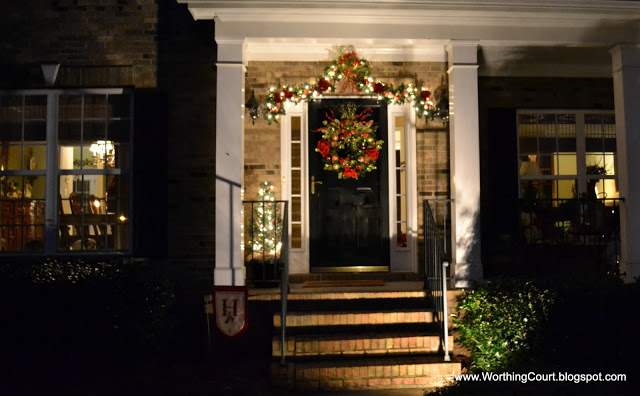 And lastly, here are daytime and nighttime views from the street.
Approaching the house from one direction…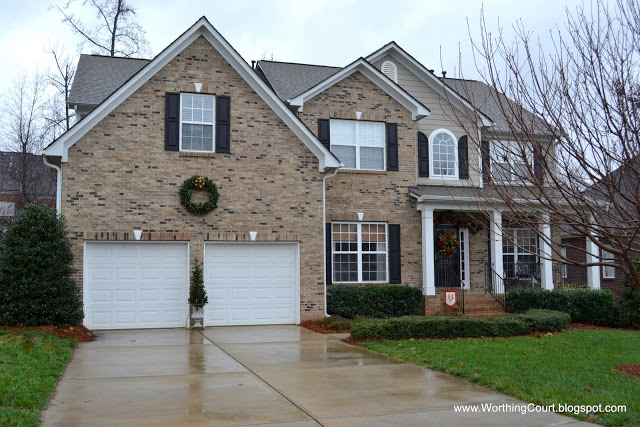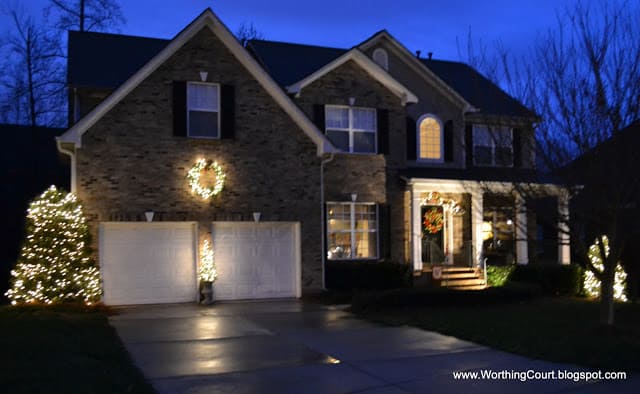 …and approaching from the other side.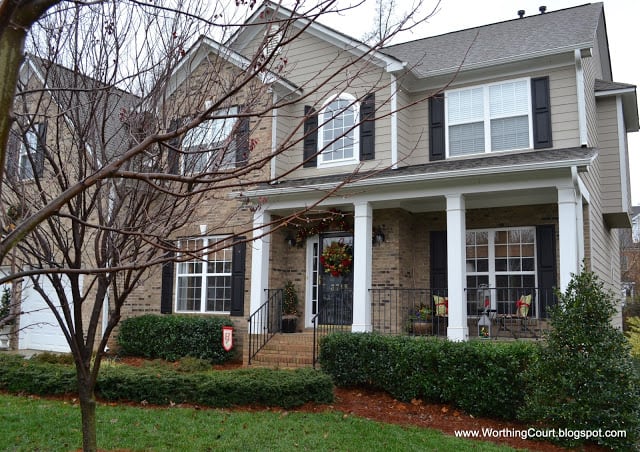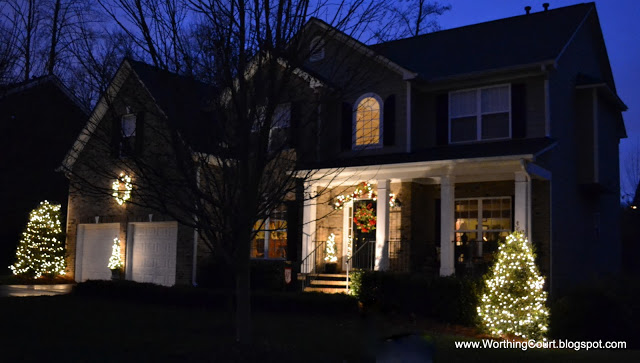 Now all I need are some Christmas Carolers to stop by! Wanna come sing to me???