It wouldn't seem like it's the Christmas season here at Worthing Court without going to visit my friend, Nancy.
A welcoming spot on the front porch is just waiting for us to enjoy a hot cup of cocoa.
Christmas wonderland greets you as you step through the front door.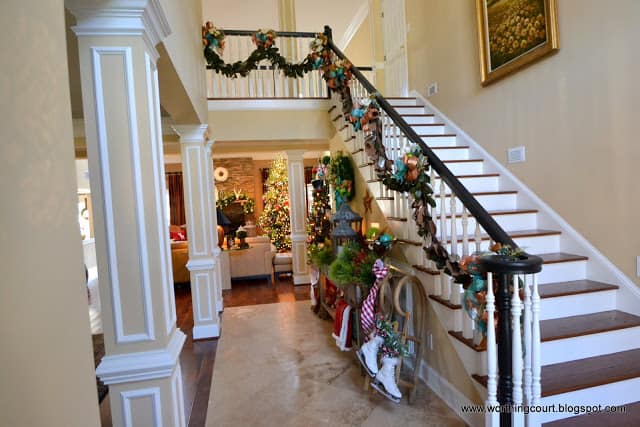 Her foyer is overflowing with Christmas eye candy.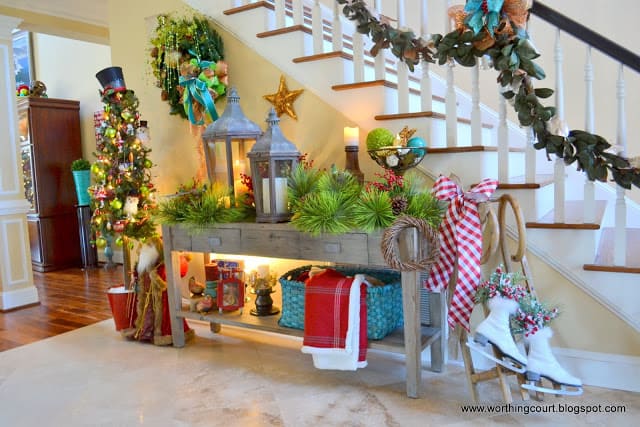 Come on into the family room and cozy up by her lovely fireplace.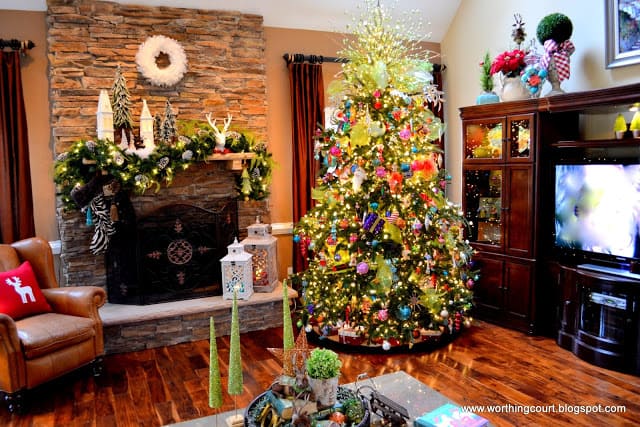 The Christmas tree is oozing with lovlies.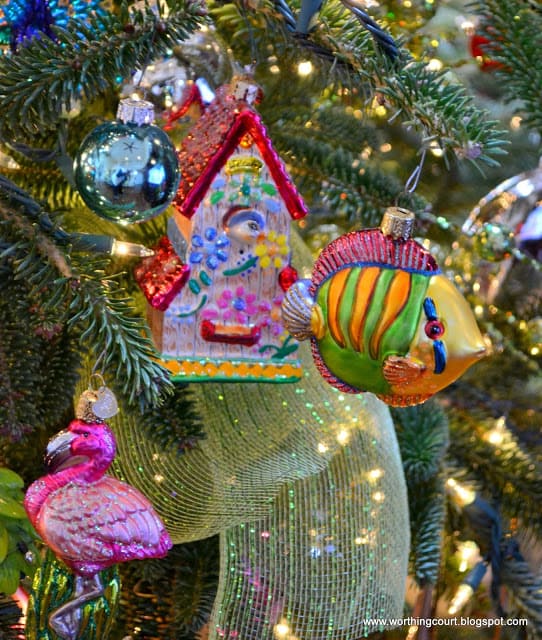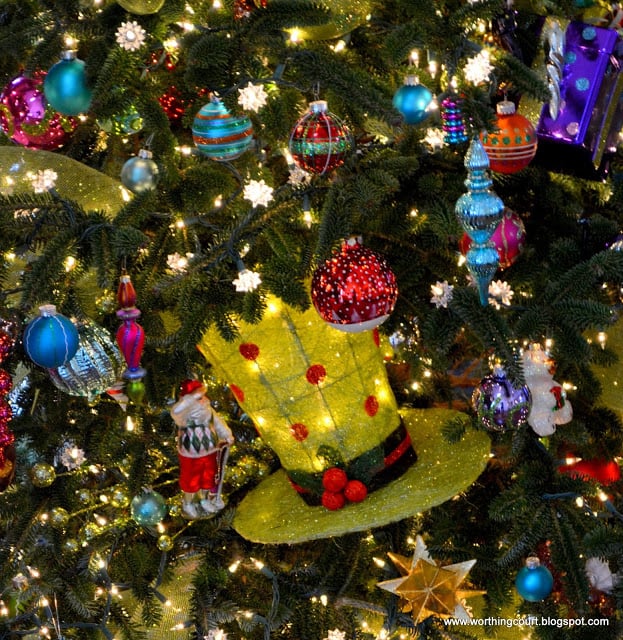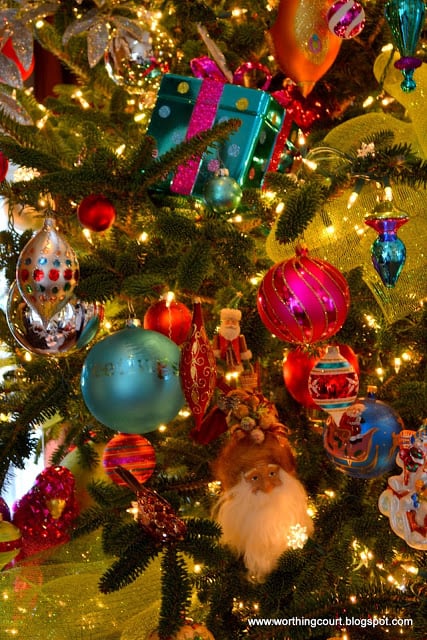 A woodland themed vignette graces the coffee table.
In my book, Nancy's mantle is to die for.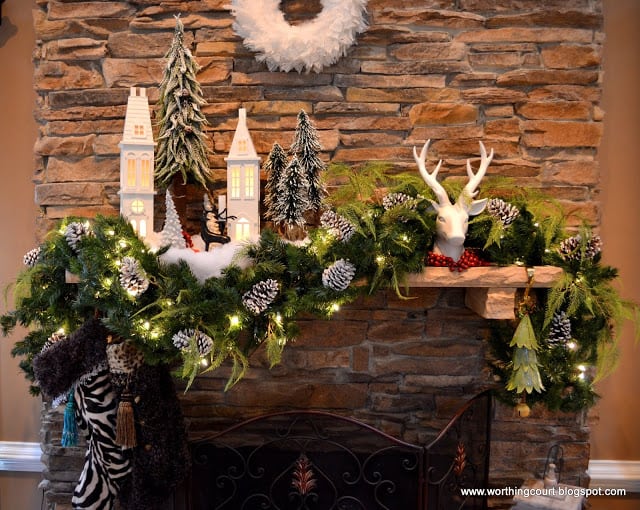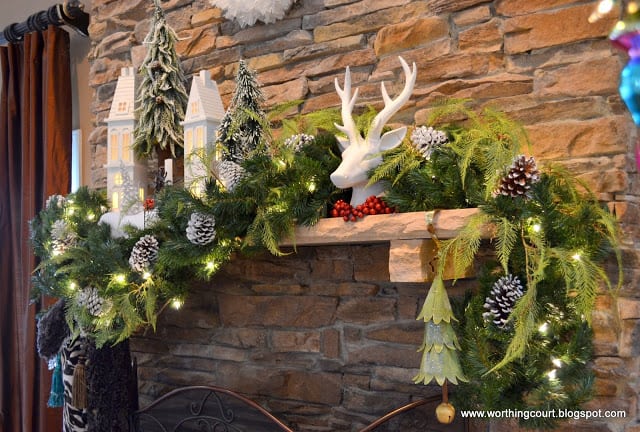 And last but not least, a bird's eye view.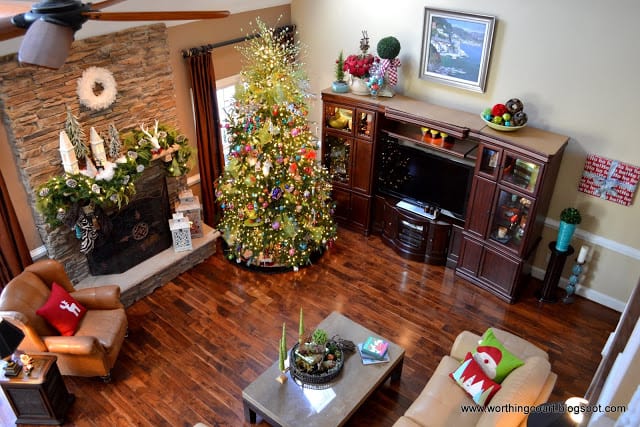 Thank you for visiting Nancy with me today!
Come back on Thursday to tour her kitchen and dining room.