This is a Sponsored post written by me on behalf of Steel Meister for SocialSpark. All opinions are 100% mine.
I have finally found it – a stainless steel cleaner that actually works – and it's as easy as 1, 2, 3!  Really!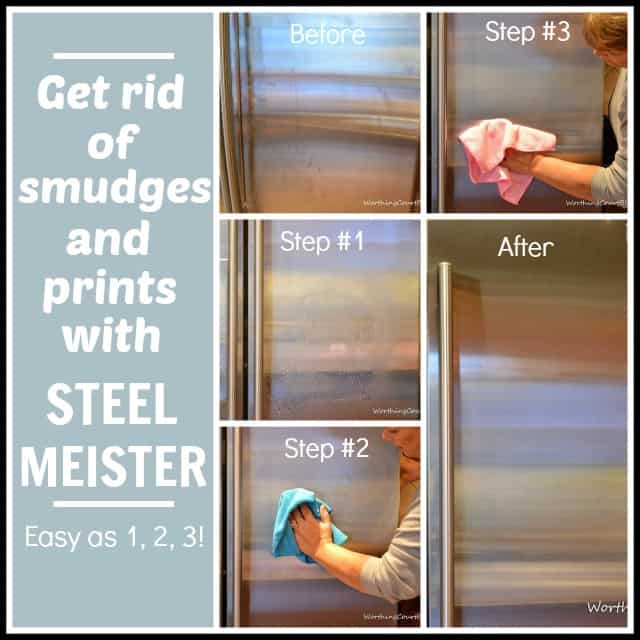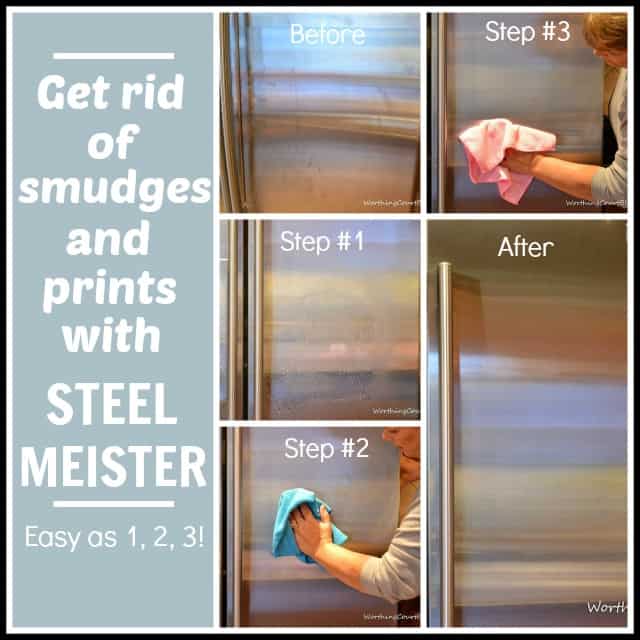 While I love the look of stainless steel appliances, I don't love all of the smudges and fingerprints that accumulate over time.  My whole kitchen might be spotless, but my  smudgy and fingerprinty fridge was always an eyesore.  I tried several different cleaners and even some home remedies to get it clean, but nothing ever worked well.  I despaired of ever finding a stainless steel cleaner that actually works and doesn't leave a filmy residue.  So, when the folks at Steel Meister offered to let me try out their product, I couldn't jump on the bandwagon fast enough.
Our Thanksgiving and Christmas celebrations are held at my house every year.  I'll have a house full from all over the place – both local and from far away.  We always have so much fun together and my philosophy is 'the more, the merrier'!  Even though I will look forward to our fun times together, I cringe at the thought of the first impression my smudgy fridge would make on anyone visiting my refrigerator.  Ew.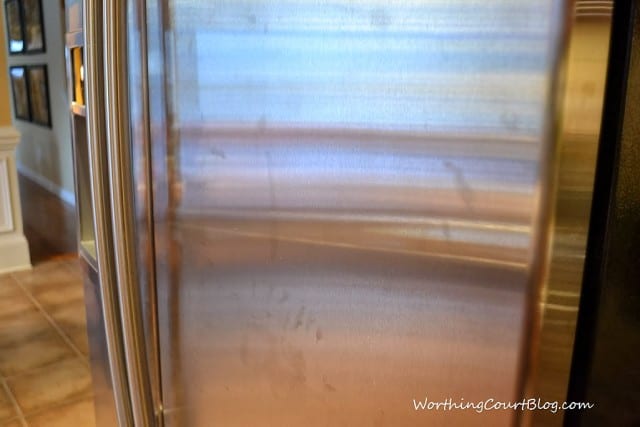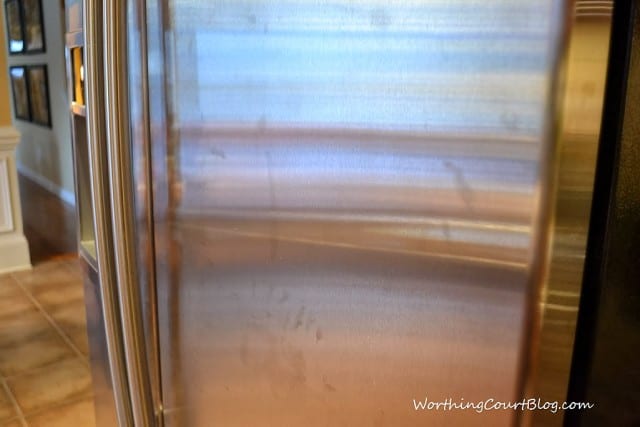 Anyone who knows me will tell you that I'm not a huge "neat-freak".  Sure – I want my house to be clean, but I don't obsess over the ordinary, everyday little messes.  I do however, want everything to be clean and tidy when company is coming.  With all of the stress and work that surrounds entertaining, the last thing that I need is a time consuming and complicated method for attempting to clean the exterior of my refrigerator – and then having it fail.
That's why I love this product – when I say this is as easy to use as 1, 2, 3 – I really mean it.  Simply spray it on…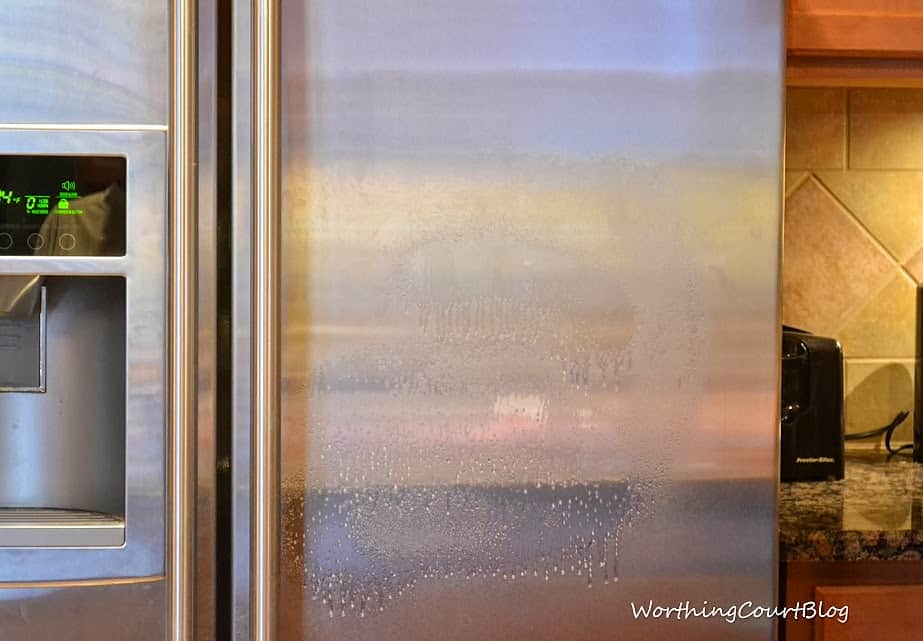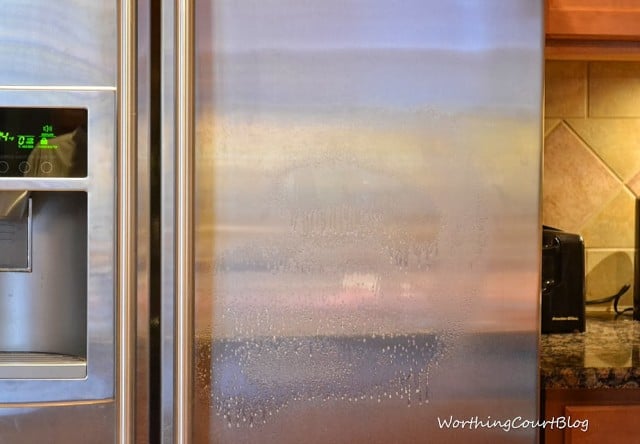 …wipe with a lint free cloth…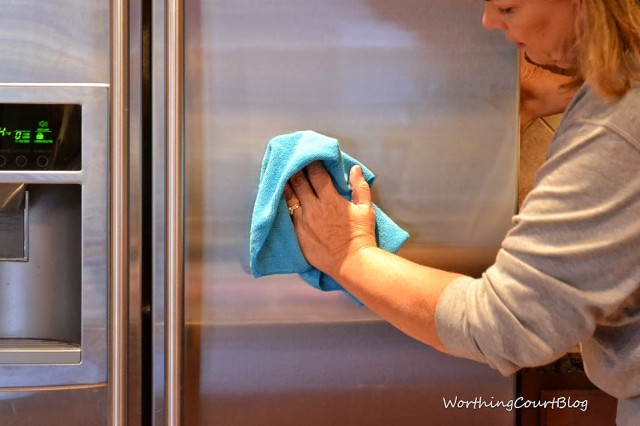 …and buff it off with a clean lint free cloth.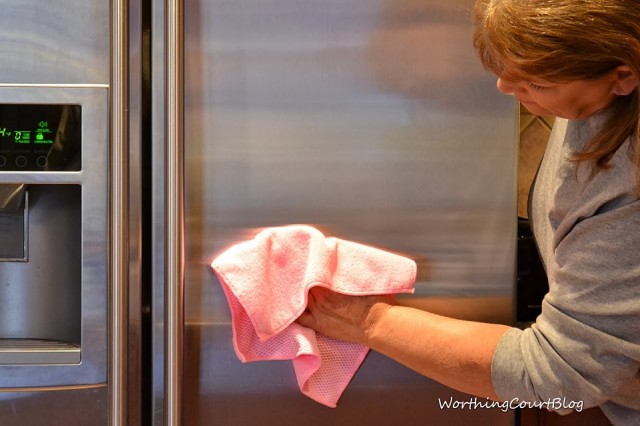 When I first finished buffing, I was a little nervous because I thought this was going to leave a filmy residue like every other cleaner that I tried.  But after letting it sit for less than 5 minutes, it was completely dry, smooth to the touch and residue free.
 And one of the best parts is that this product really is preforming as claimed when it comes to repelling new smudges and fingerprints.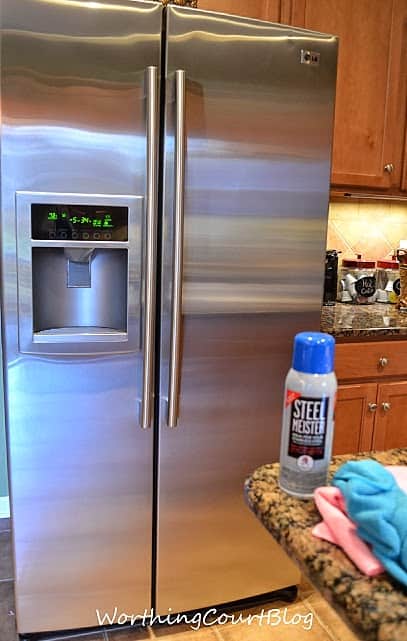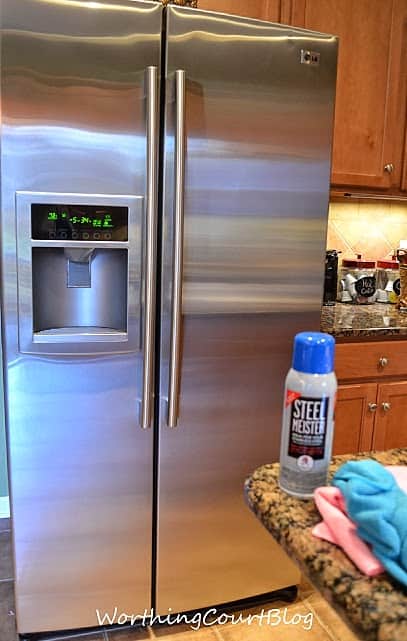 Steel Meister can be used on copper, chrome, stainless steel, aluminum, fiberglass, automotive trim and outdoor grills.  I can't wait to use it all around the house.  It can only be purchased in the Applicance Department at Home Depot or on Home Depot's website.