How to Clean an Antique Velvet Pillow
While working on my master bedroom redo, I remembered that I had a little velvet pillow tucked away that was made by my grandmother.
My dear, sweet, beloved grandmother used to make these all the time. I remember that the pins she used were teeny tiny – only about an inch long. Once upon a time I had a red satin one and a pink satin one. I so wish that I had held onto them!
But back to my point – I estimate that this pillow was made in either the '60's or '70's. It's been packed away and forgotten for a long, long time.
It's hard to get a good picture, but can you tell how grimy the fabric is?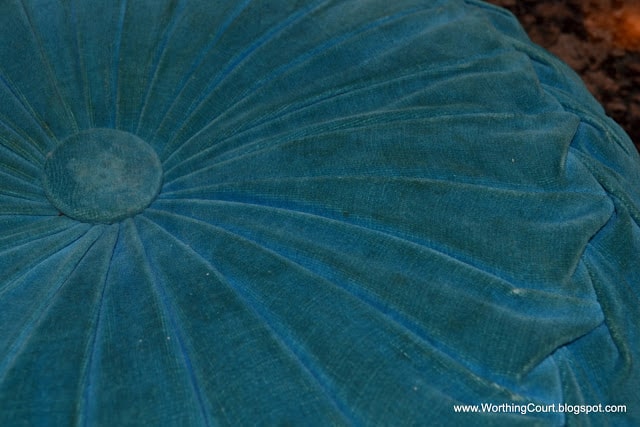 I took the pillow to a local specialty cleaner, but he was concerned about immersing the pillow or saturating the fabric with anything because of the likely poor condition of the pillow form. If the form is foam rubber, it's possible that due to the age, it would disintegrate if it came into contact with any fluids. Not good.
So what do you do when you don't know what to do? Why Google "how to clean antique velvet" of course!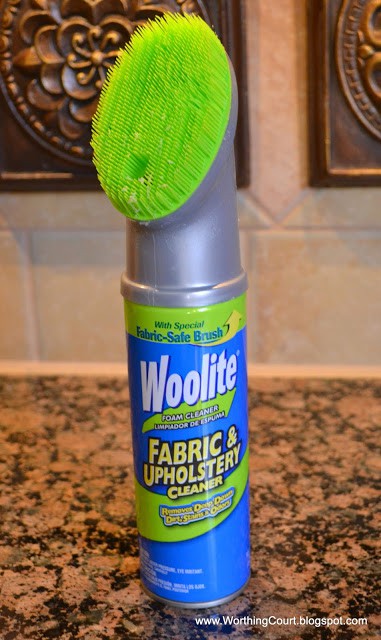 Someone wrote that many pros use this on antique velvet. One of the reasons being that it doesn't saturate the fabric. Bingo!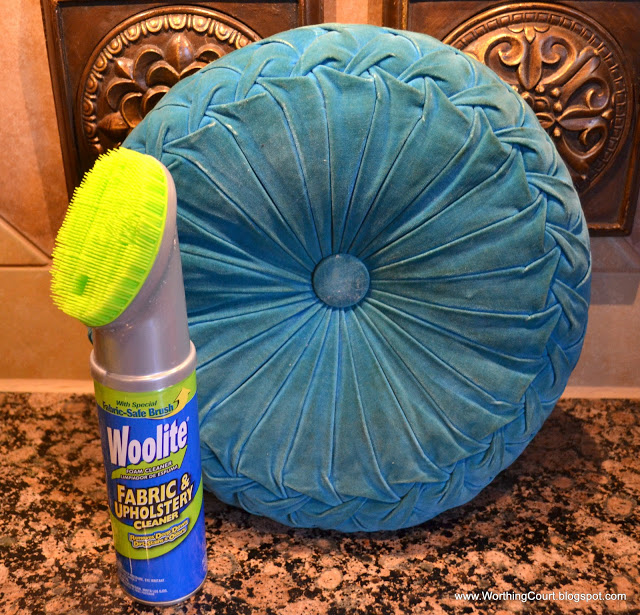 It was very simple to use. First step is to push the button to dispense the cleaning foam onto whatever you're cleaning. You're supposed to use the attached "scrubbing brush" to gently rub the fabric.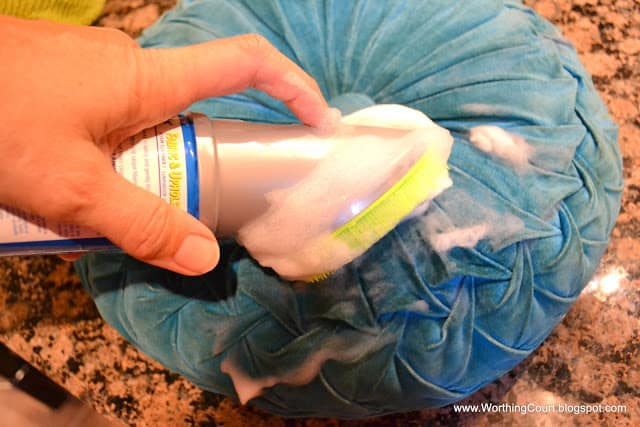 I used it this way for a while, but found that trying to use the brush with the can attached to it was cumbersome. So, I used this little suede brush instead and it was much easier.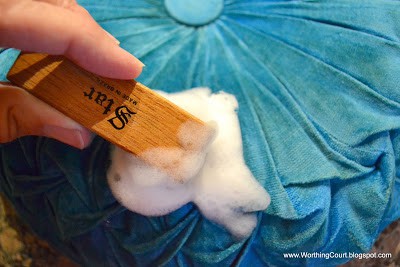 The last step is to vacuum the fabric after it has dried completely.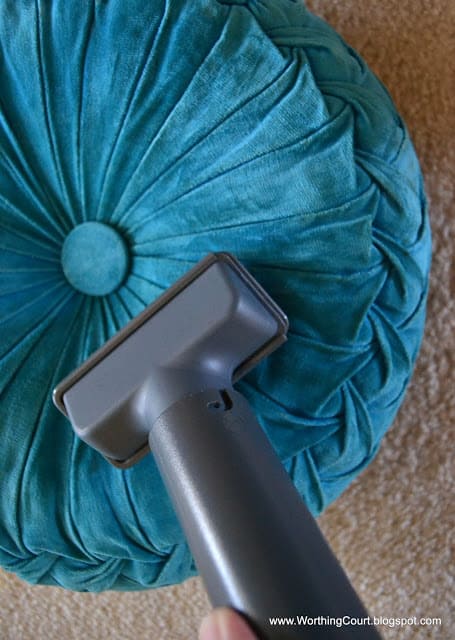 That's it!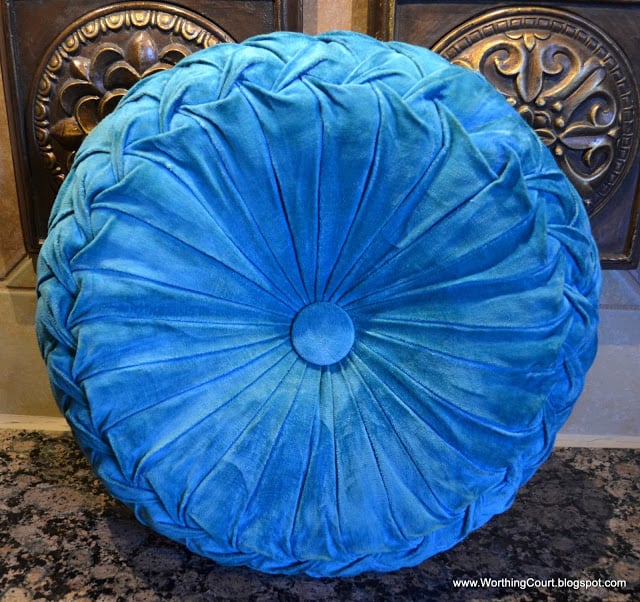 Did it do a perfect job? Well…that depends on your definition of perfect. It didn't remove every bit of grime, but considering the grime was 50 – 60 years old, I think it did a great job without any damage to the fabric or the pillow form.
I'll let you be the judge!
Photo editing is not my forte – I don't know why there is such a drastic difference in the brightness of the before blue and the after blue. The fabric is definitely brighter, but not quite this much! I guess the true color is somewhere in between these two pictures.