Copycat Lighting For Less
Happy hump day everyone!
 Did you notice the chandelier in my basement family room that I revealed last week?
Today, I want to show you the before and after of the lighting in that room and how I found a chandelier that I love for less.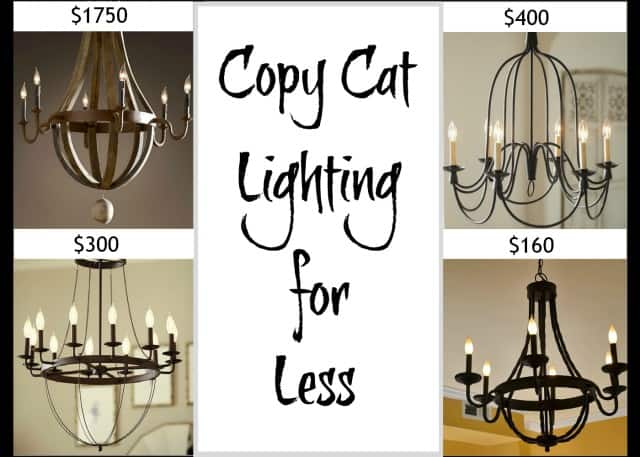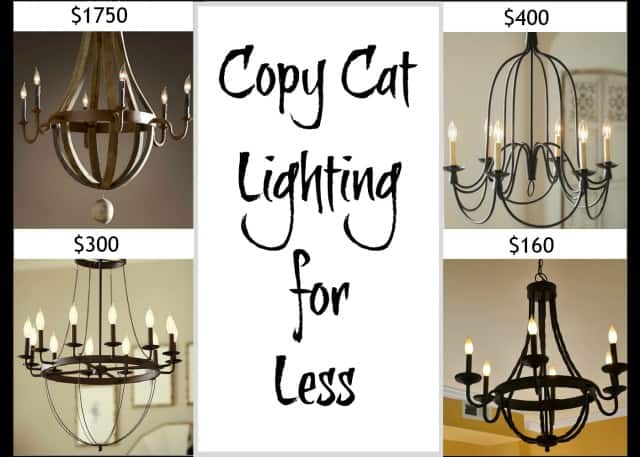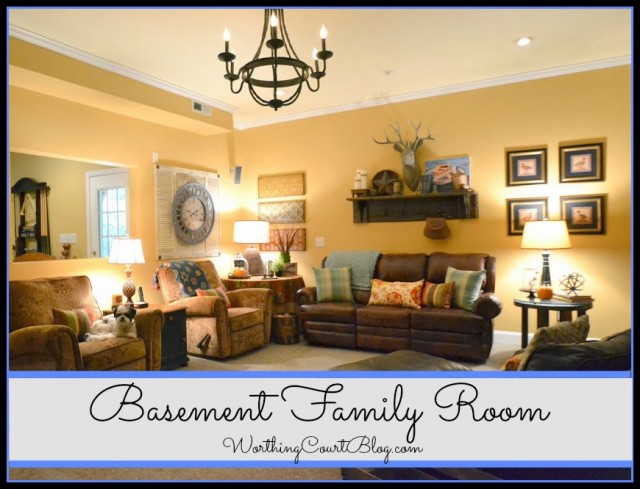 Everything that I did in the basement was pretty easy – that is until I started looking for an affordable chandy that would give me the look that I was after.  I was looking for rustic, industrial and vintage style all rolled into one.  Plus it had to have some size and presence to it.
This is the one that I really wanted.  Drool.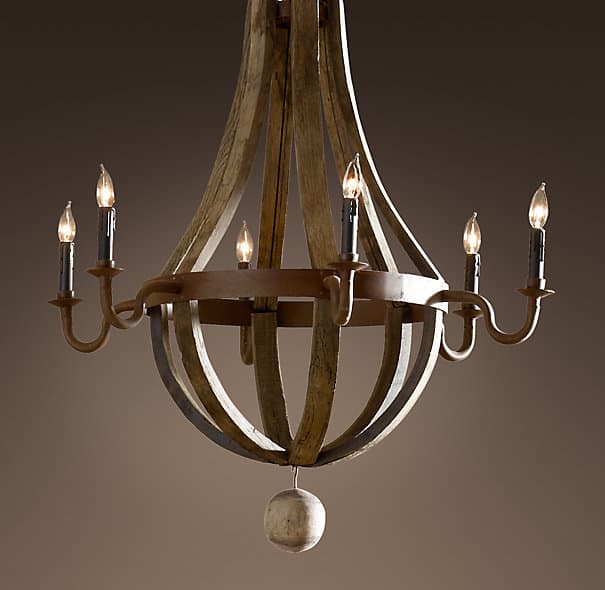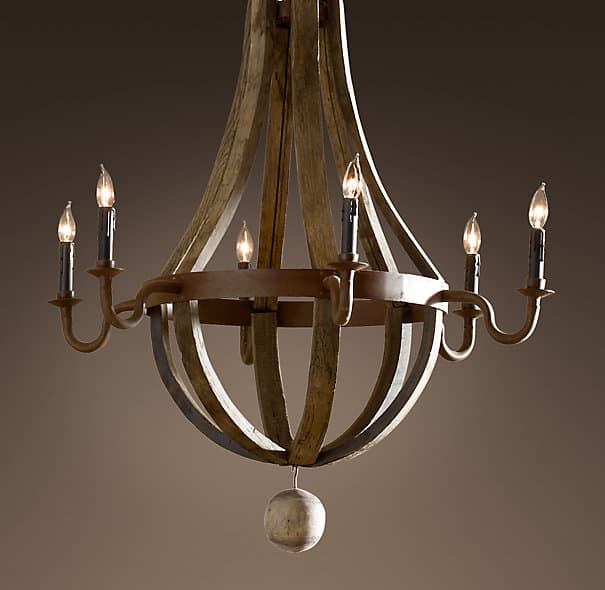 Restoration Hardware
But, at $1750 that just wasn't going to happen.
Then I found this one that I liked too.  And it was a whopping $1350 less.  Tempting.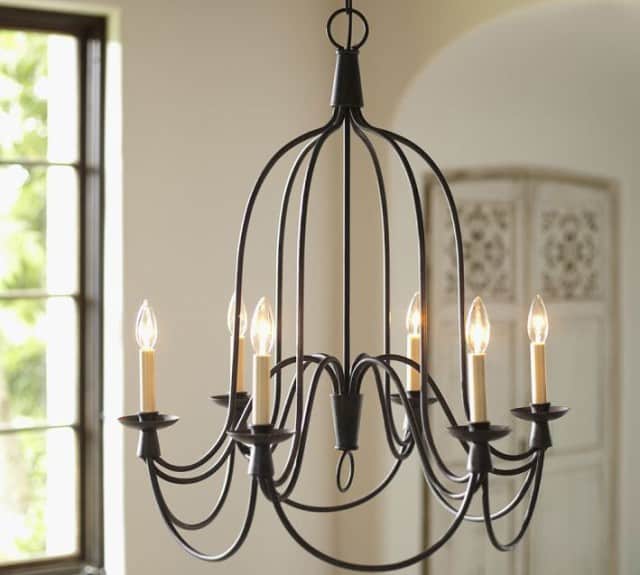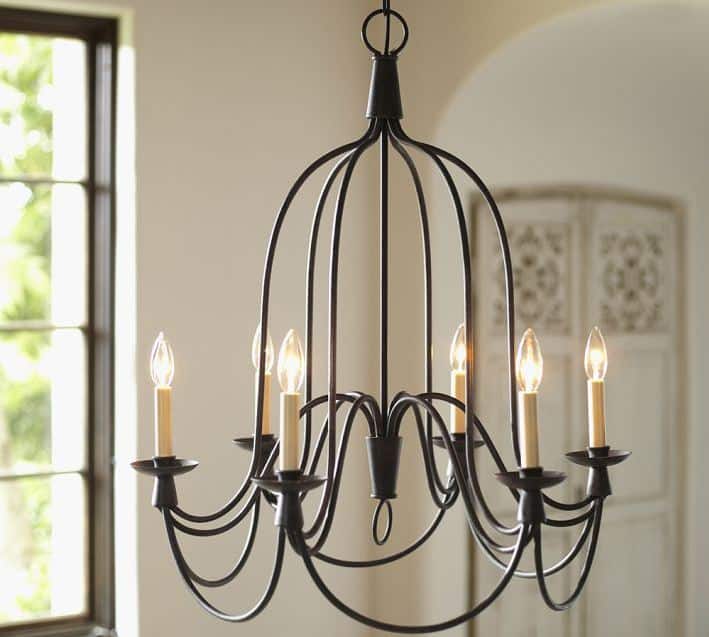 Pottery Barn
This one came in for even less – $300.  Better, but still not quite 'it'.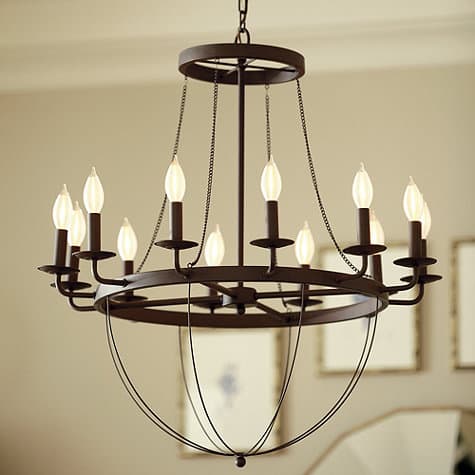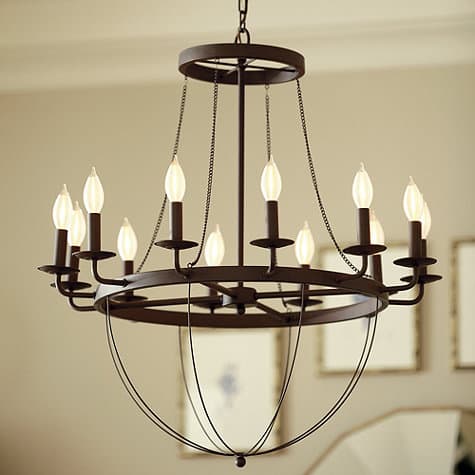 Ballard Designs
Then I remembered my go-to resource for copycat lighting.  Home Depot and Lowes.  Both of those home improvement retailers have made great strides in the last few years when it comes to staying on trend in their lighting department.
Wanna see what I wound up with?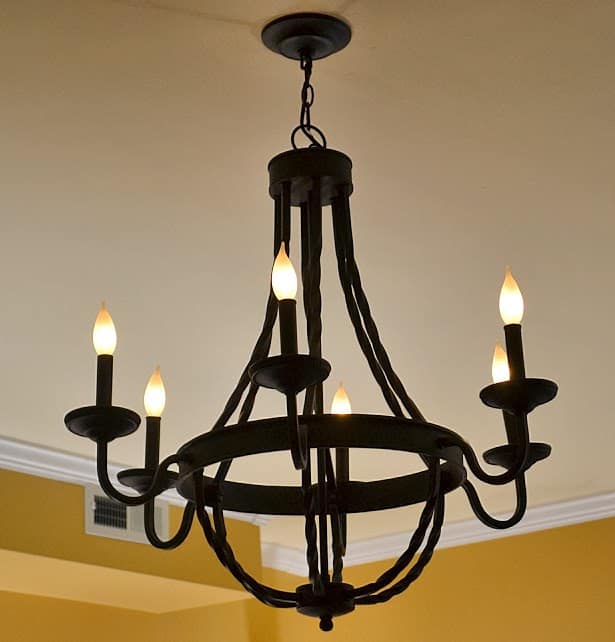 Amazingly, I like this one almost as much as the one from Restoration Hardware and in hind sight, I think the black forged wrought iron look is more appropriate and has more presence in the large room.  Priced at only $160 too – sold!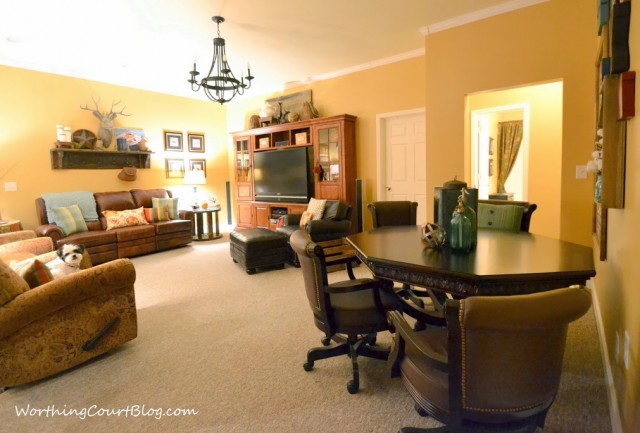 Let me show you what the lighting looked like in this room before the addition of the chandy.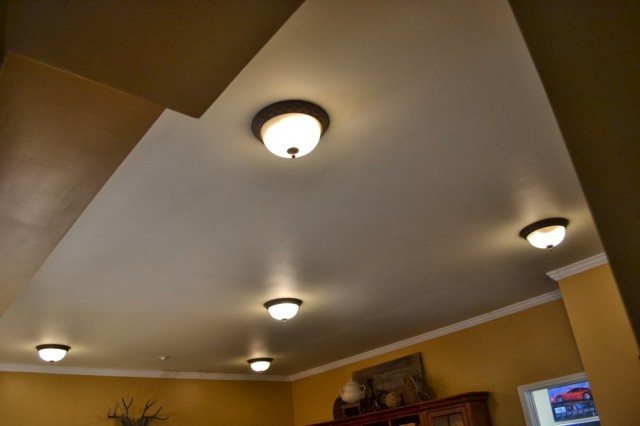 Um, yeah.  In my defense, we were working on a budget when we finished our basement.  And lights and a chandy just weren't in that budget.
The replacement of the boob lights with cans and the chandy was the last project completed in this room.  And in a way, I think it is the room's crowning glory.   😀