5 On Friday: Coral And Turquoise Decor
Coral and turquoise – yum. It's an amazing color combo that you can't go wrong with. The warm tones of coral help to warm and space up and the cool tones of turquoise help to cool it down, creating the perfect balance.
It's literally everywhere! From bedrooms…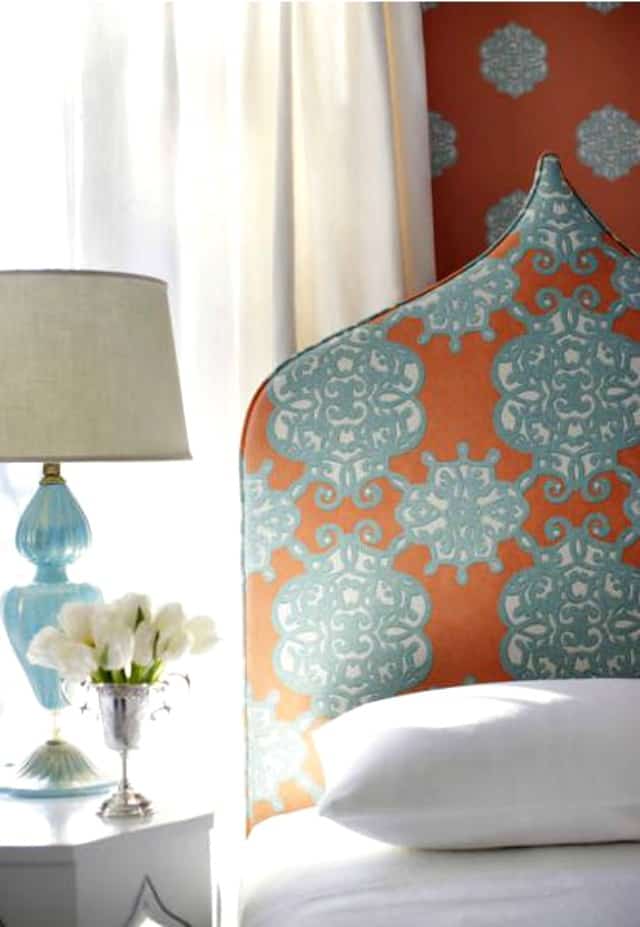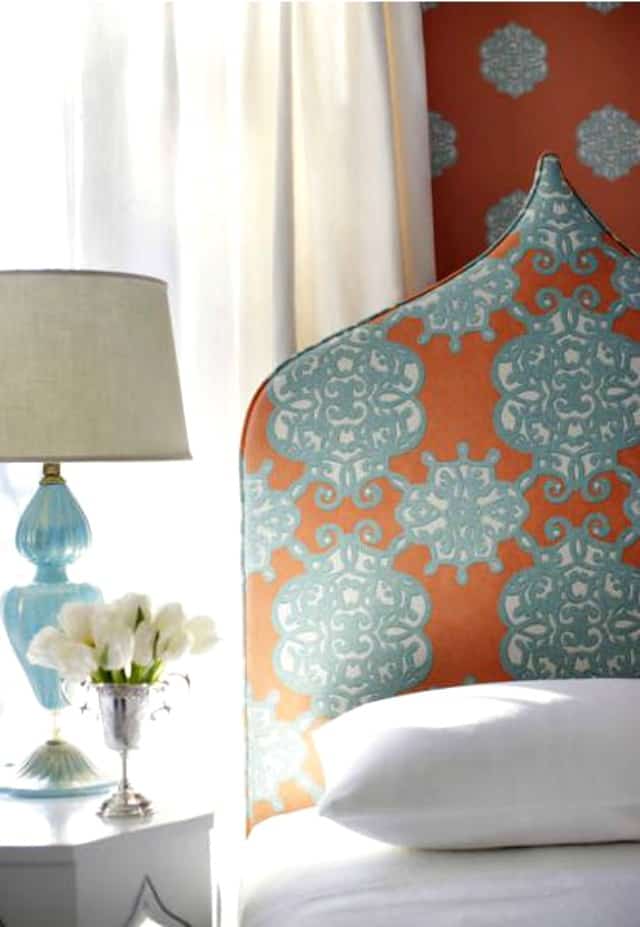 …to living and dining rooms…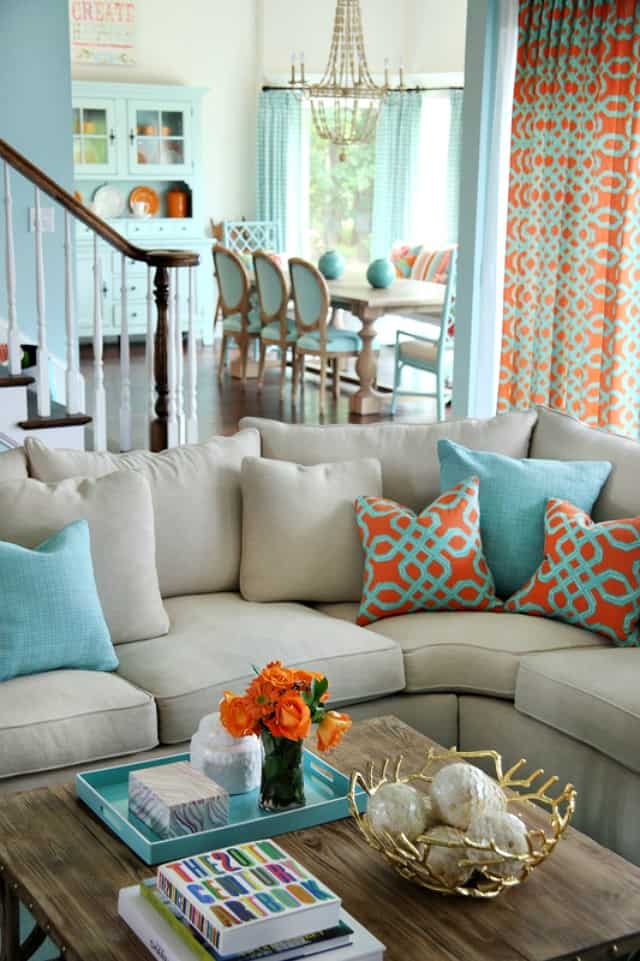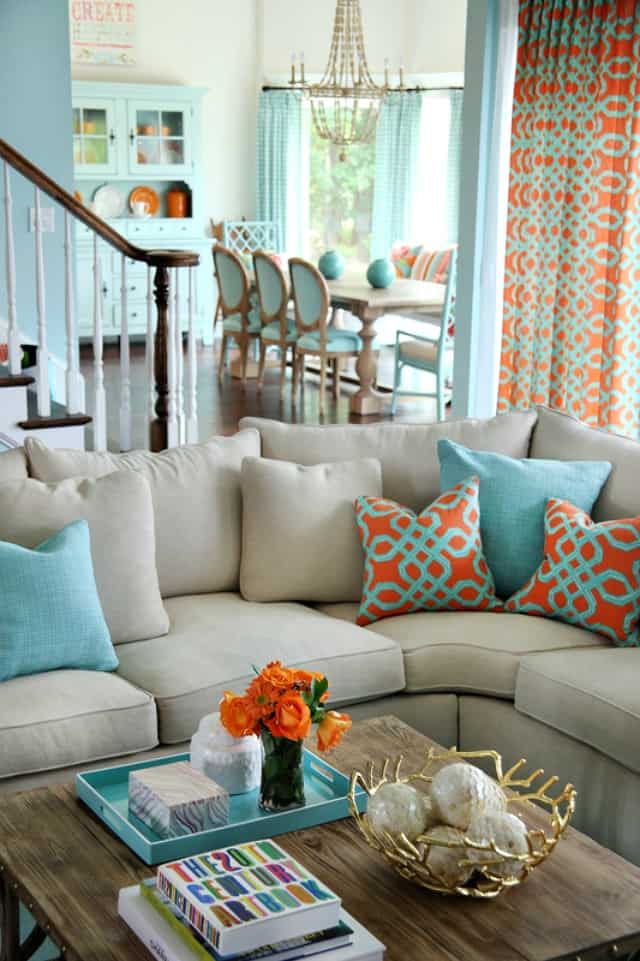 ColorDrunk Designs
…to tablescapes…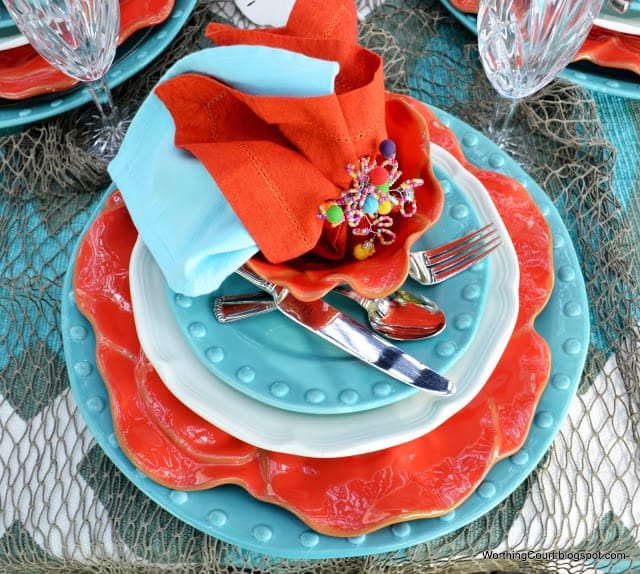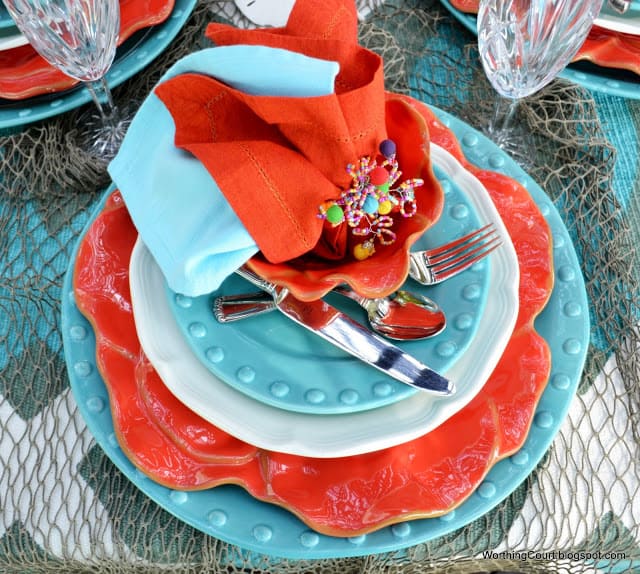 Worthing Court
…to outdoor spaces…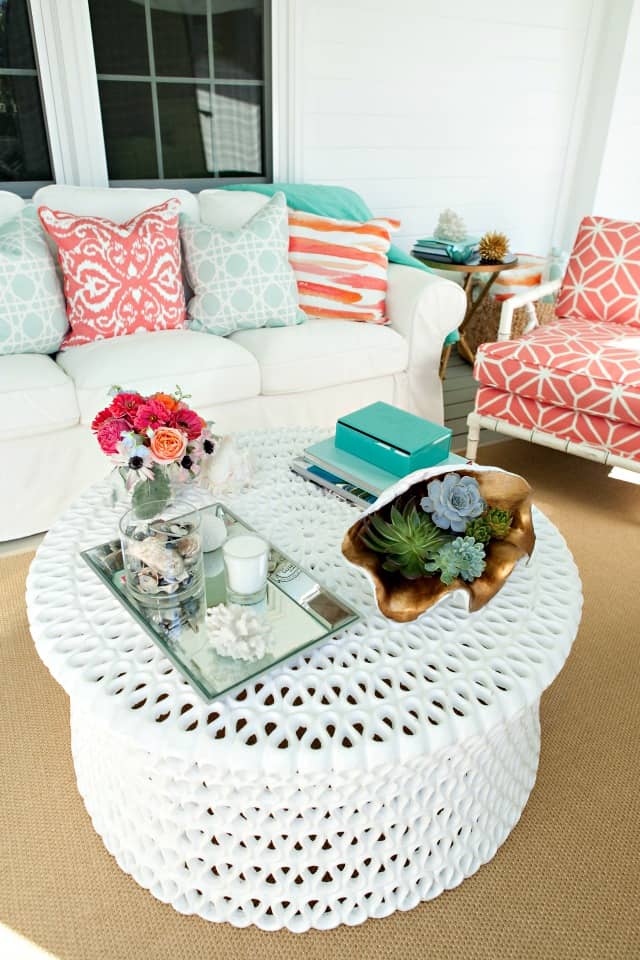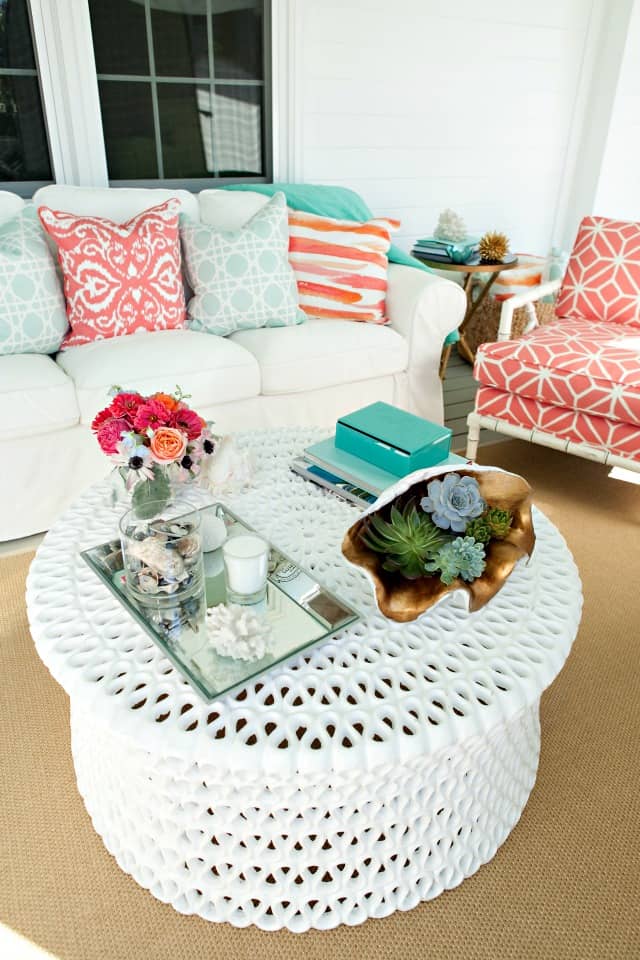 …to mudroom drop zones.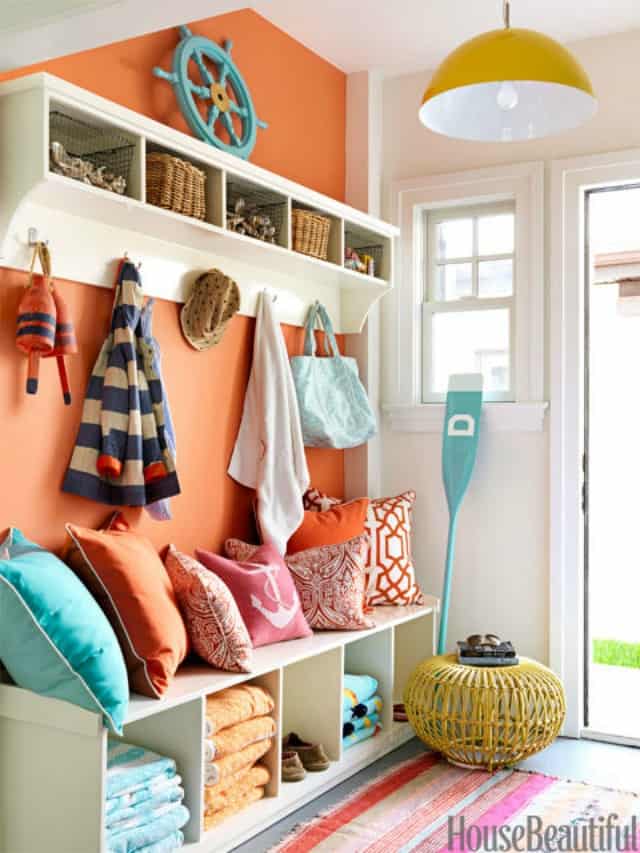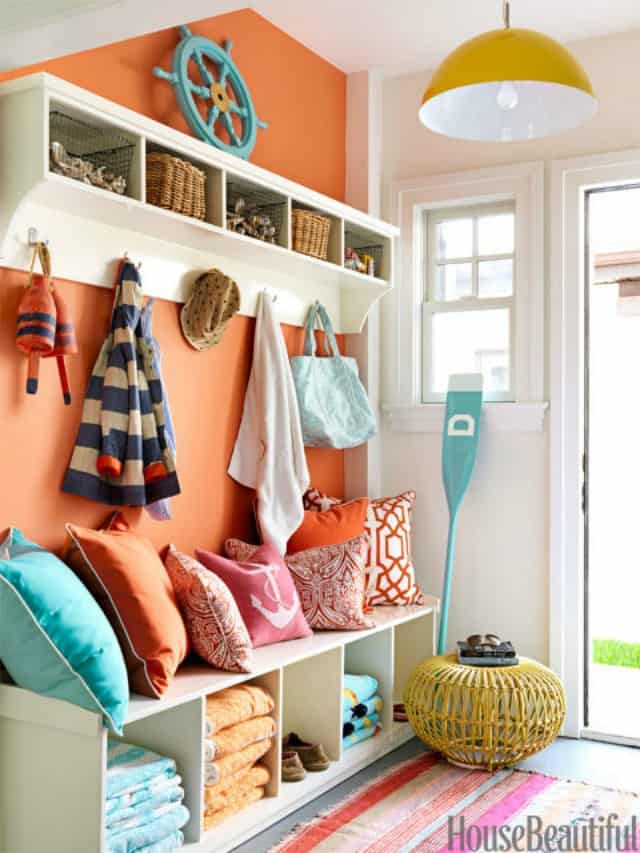 It's in every room in the house! How about you – is turquoise and coral for you?