If you love beach style, then you're going to love today's field trip! I want to take you to an adorable shop located in the beach town of Wilmington, NC, named Crabby Chic. The shop is filled with home accessories, clothing and jewelry, all inspired by the ocean and a beach lifestyle.
Let's get started 'cause I have lots to show you! One of the first things to catch my eye when I entered the store, was this adorable distressed chest with shutter doors and the abstract ocean artwork above it.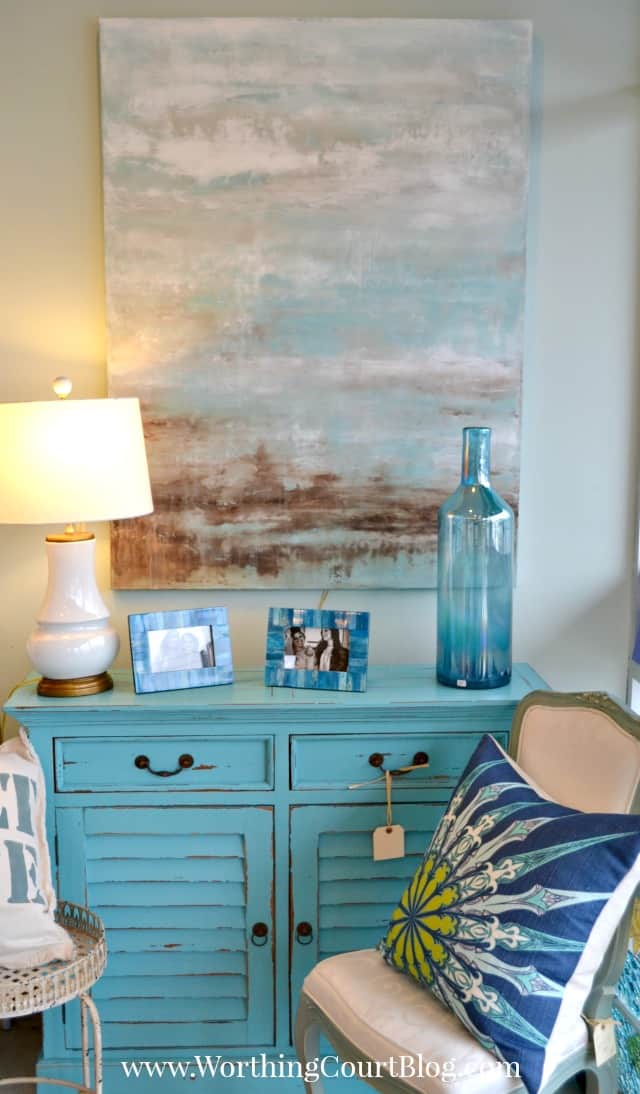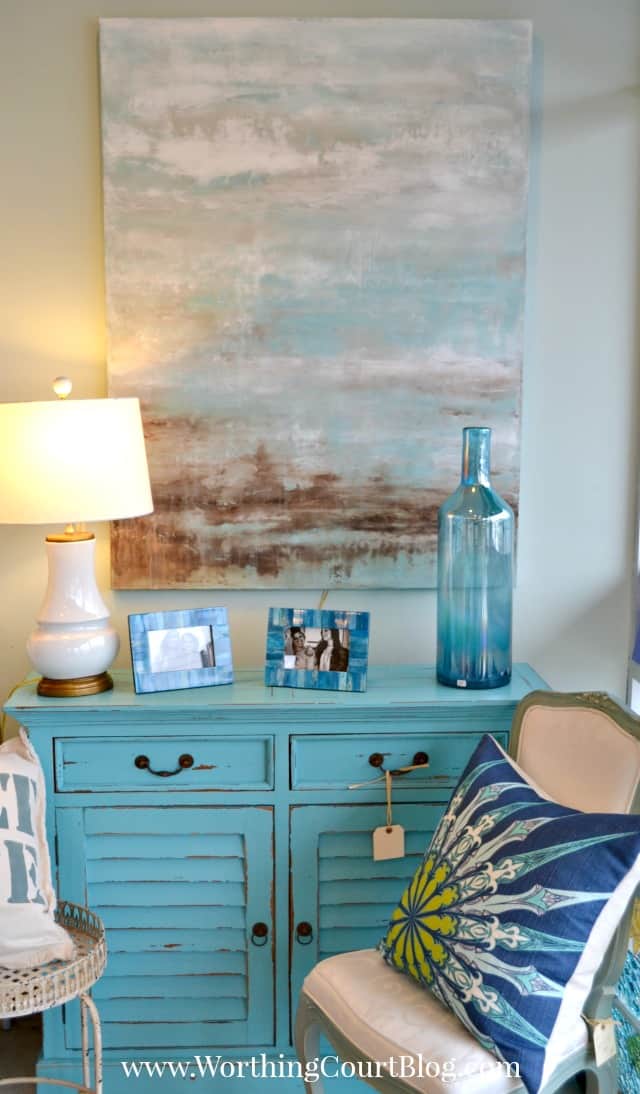 My eye was immediately drawn to this amazing mirror. You can see that it is reflecting some of the clothing sold in the store.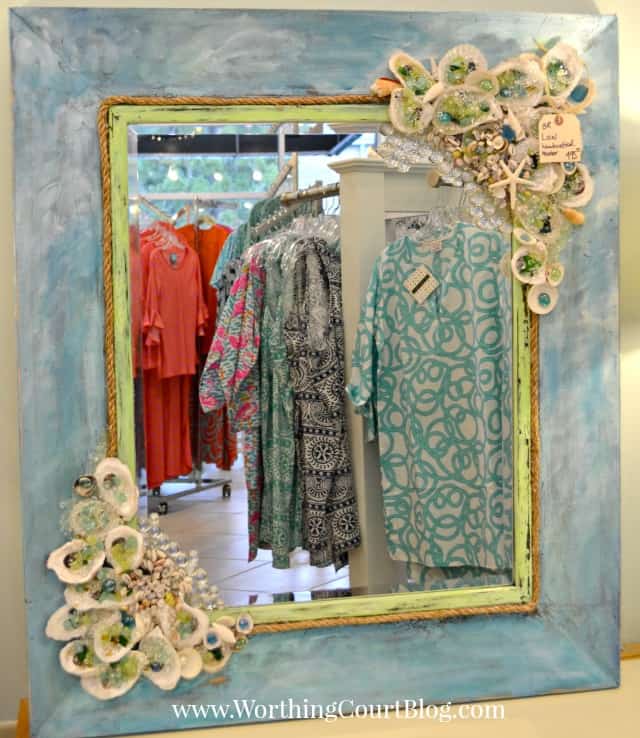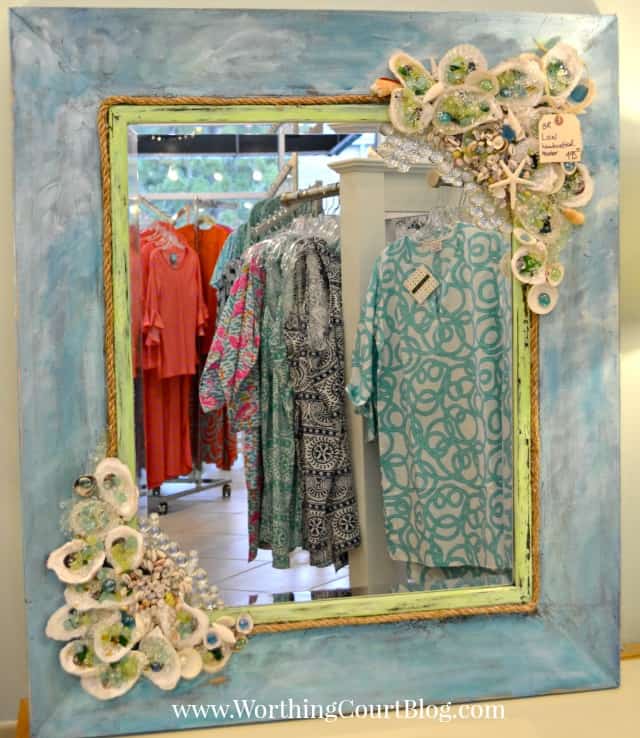 At $495 it was not an inexpensive item, but what a statement it would make! I could easily picture a diy version of it. Look at the detail.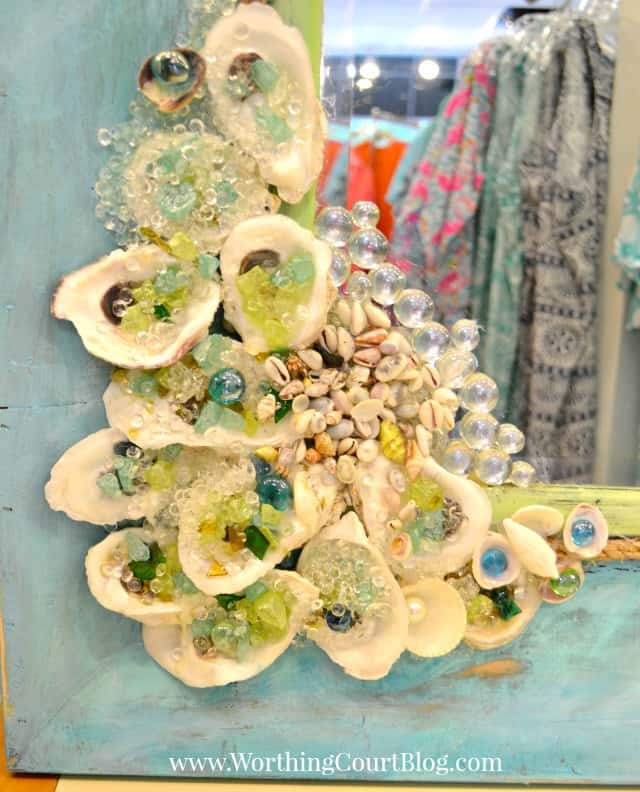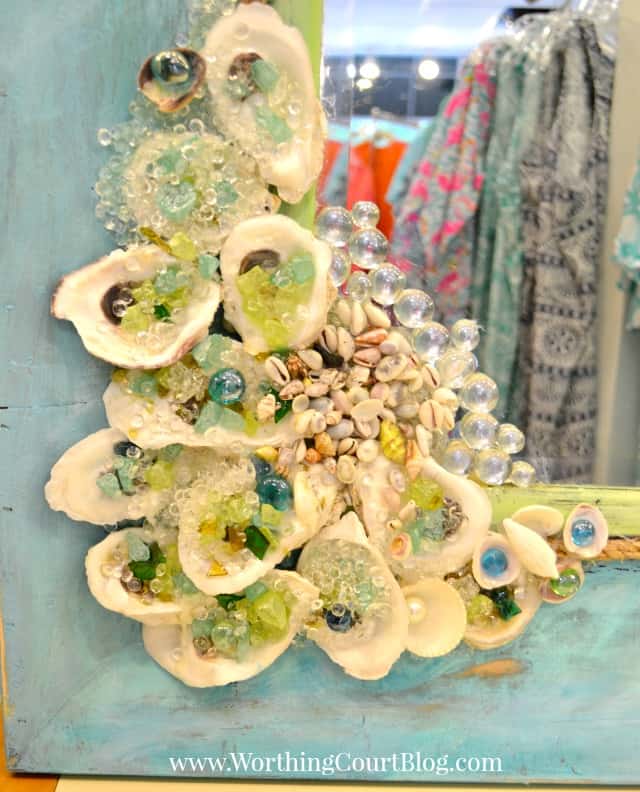 I totally feel in love with this sea anemone tapestry. The colors in it were gorgeous – my photo does not do it justice.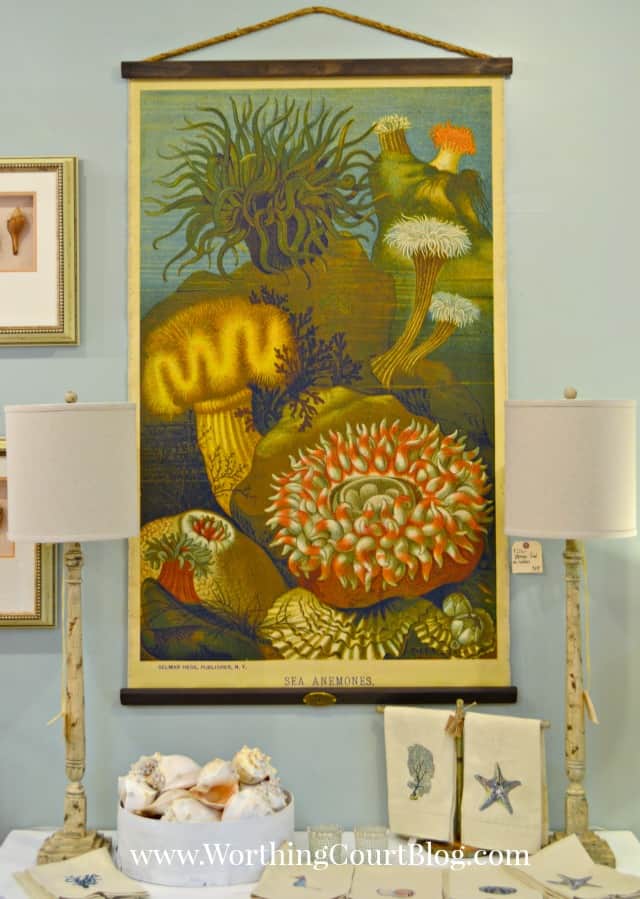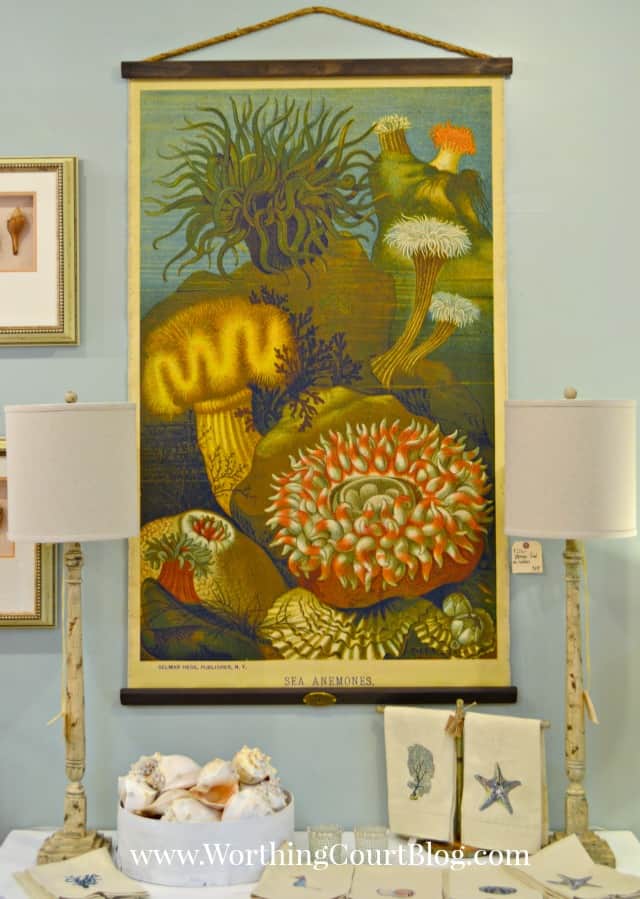 There were loads of adorable accessories around the shop. A burnished metal octopus…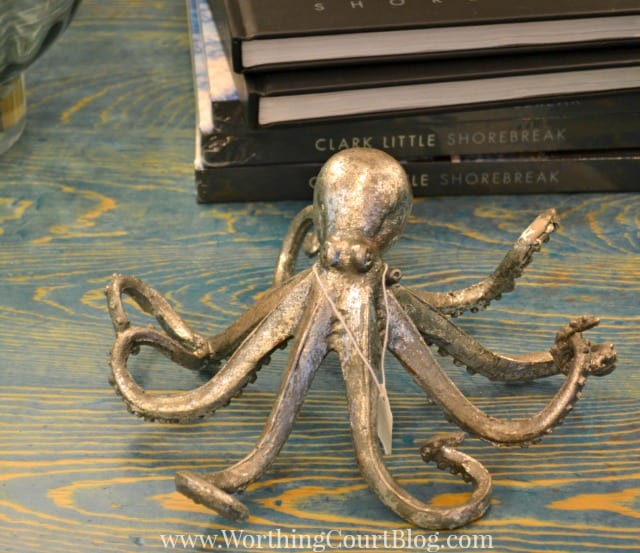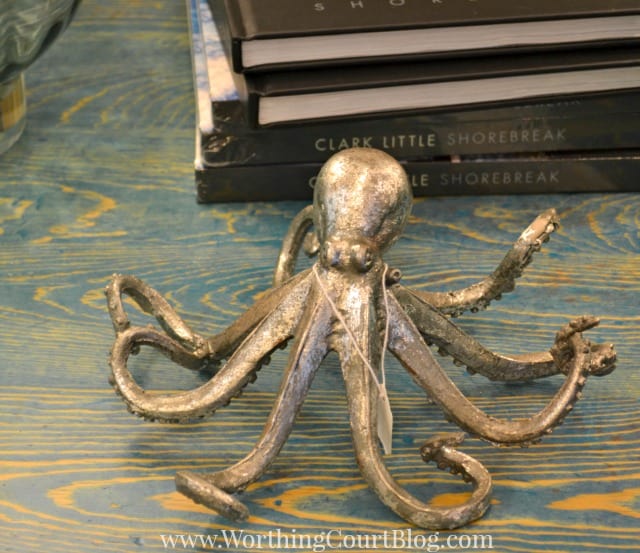 …starfish bowls…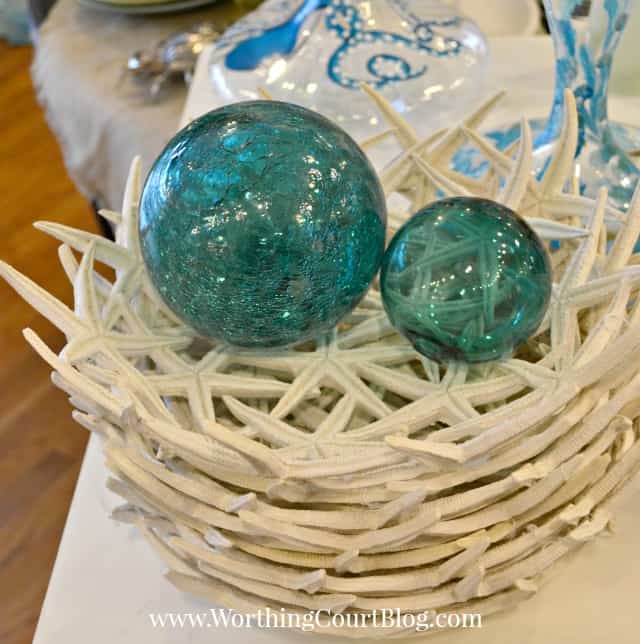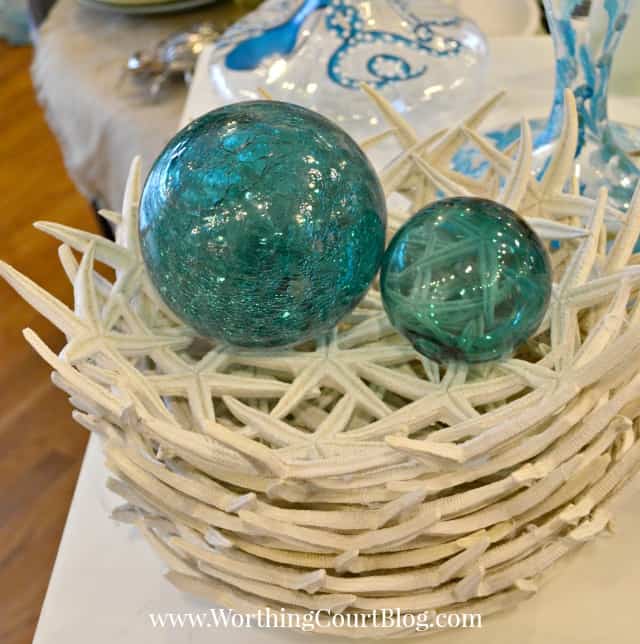 …fishing floats in all sorts of colors…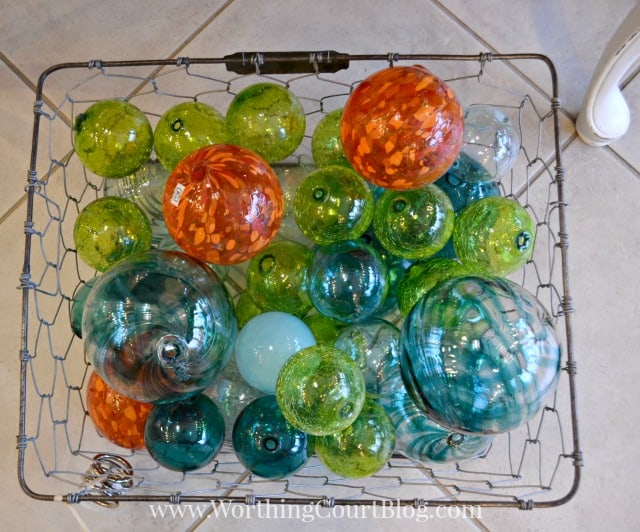 …cute tea towels…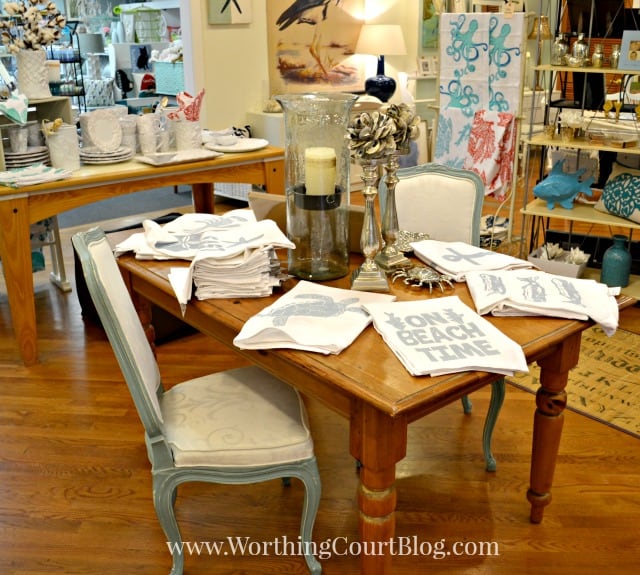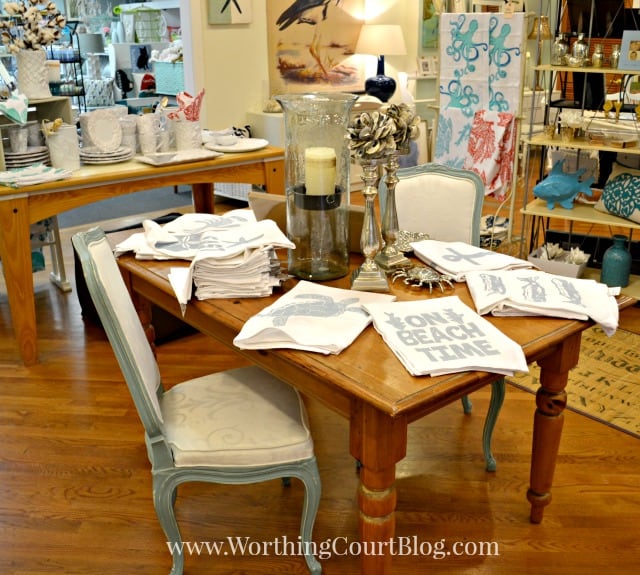 …oyster shell orbs…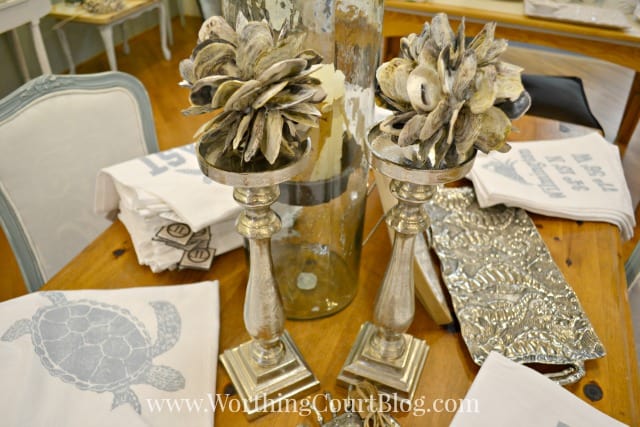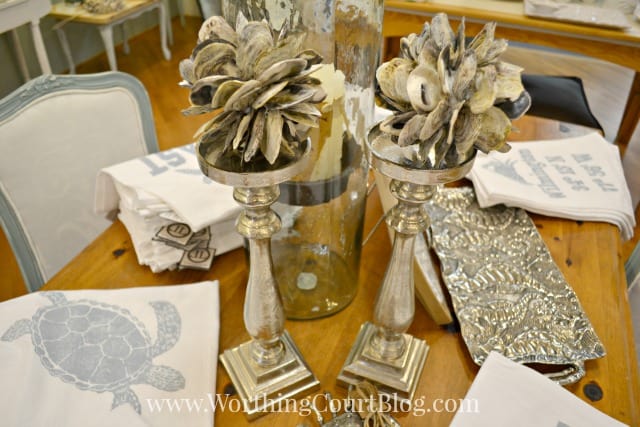 …all sorts of ocean inspired wreaths…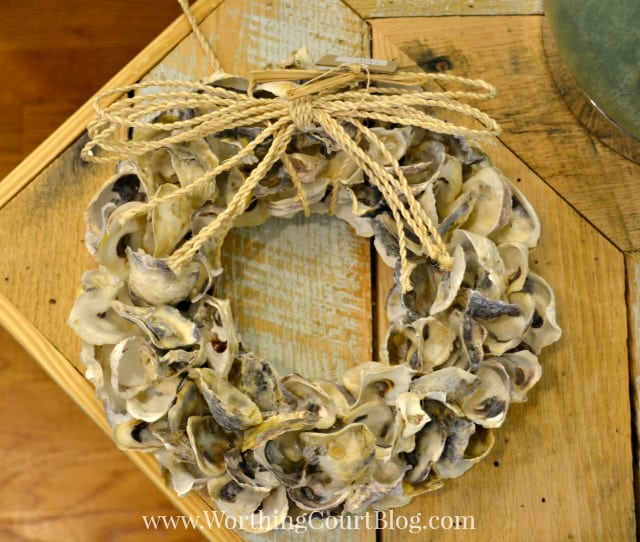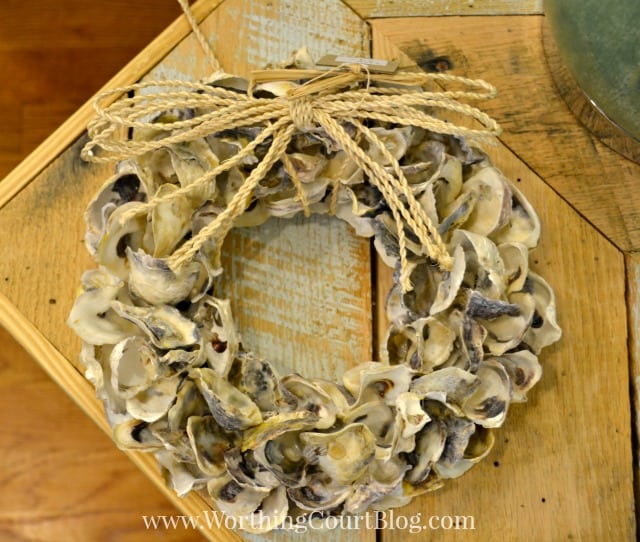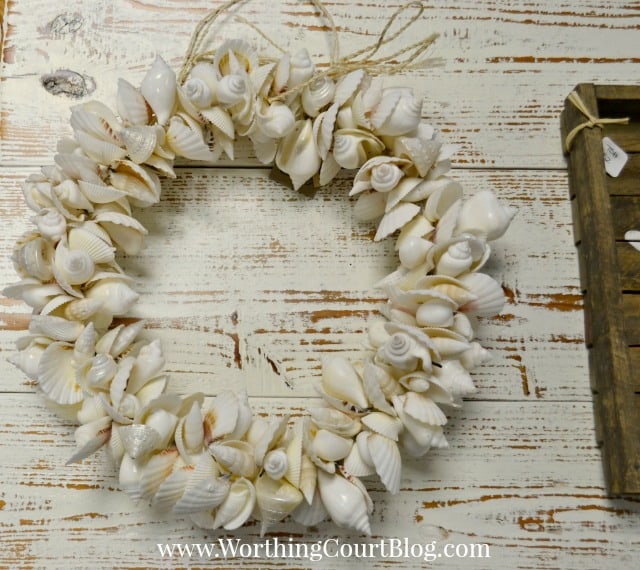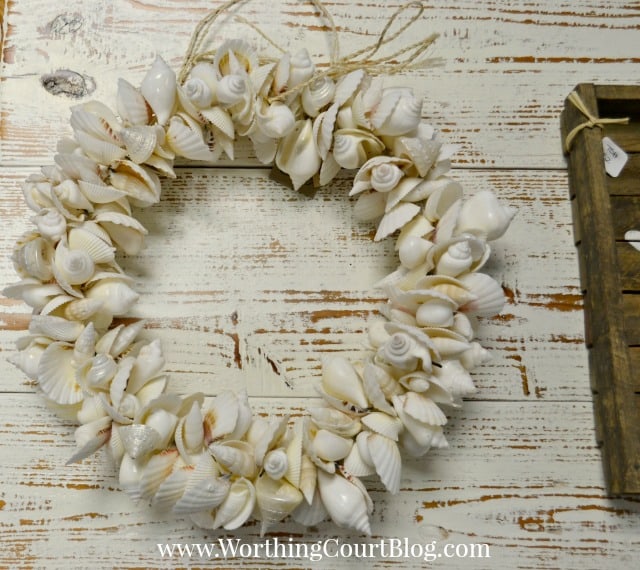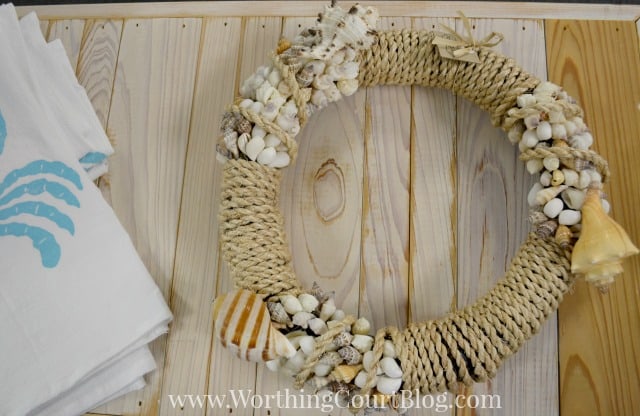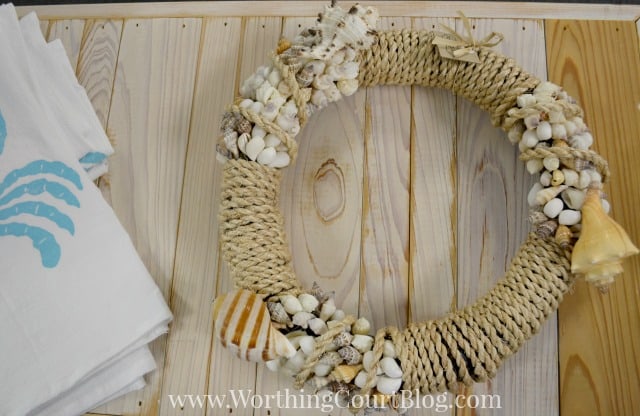 …beachy signs galore…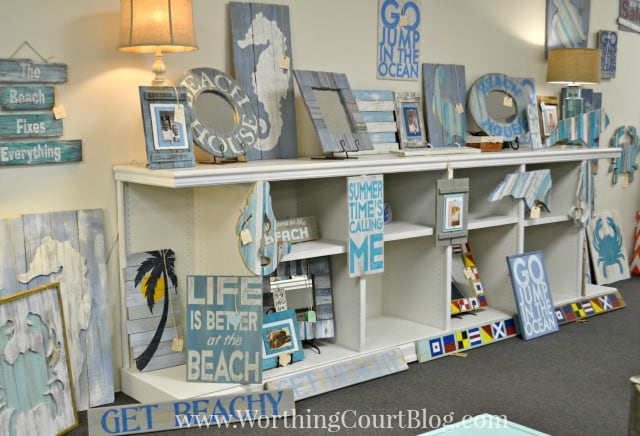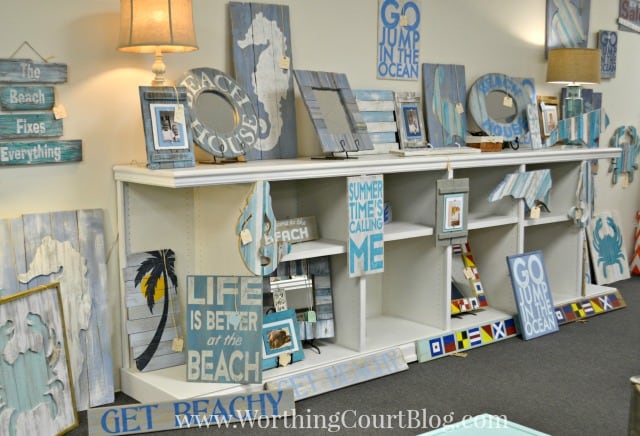 …a beachy take on the flag…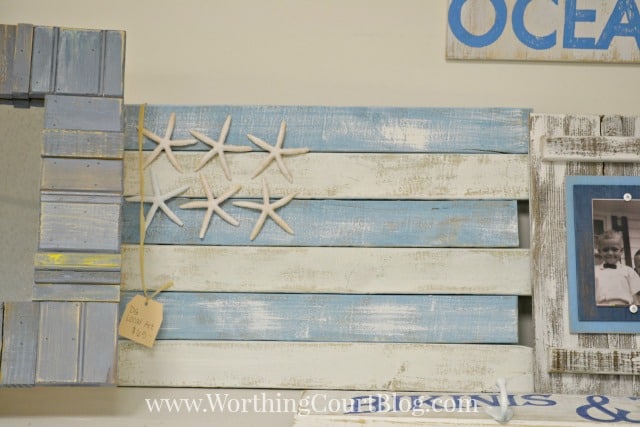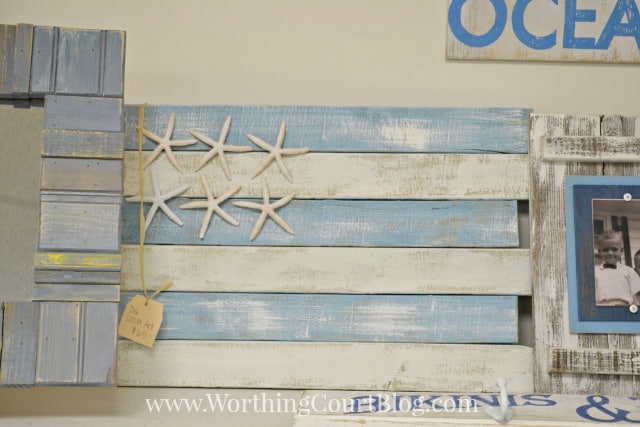 …and so much more!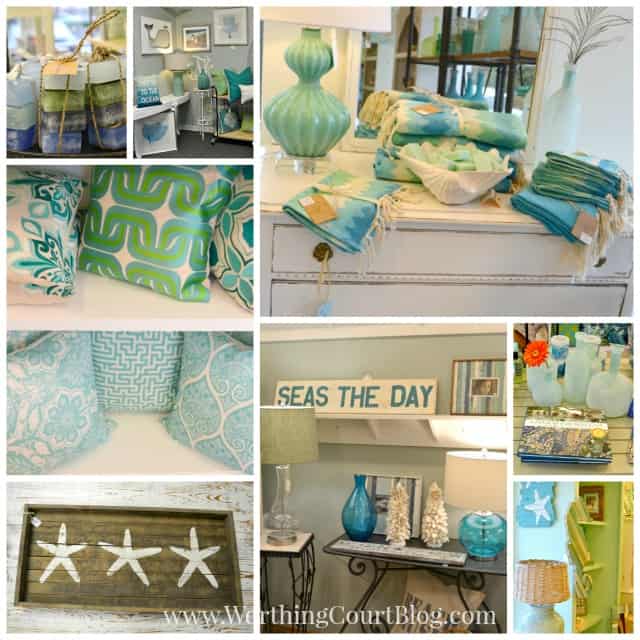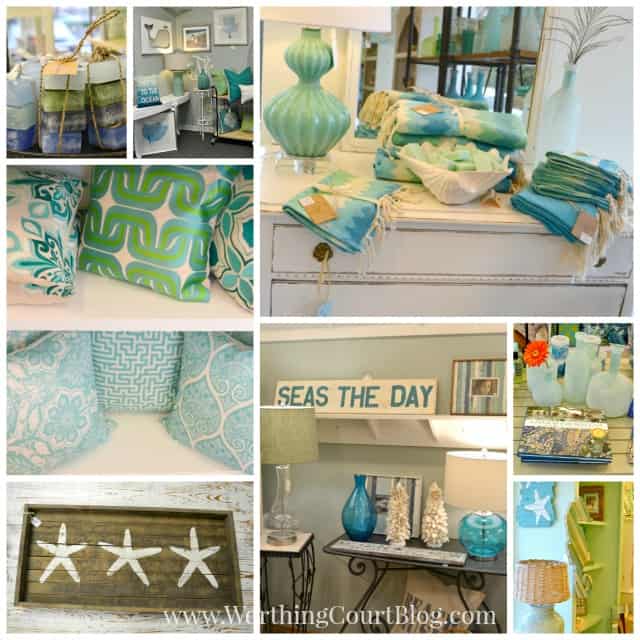 I hope you've enjoyed our virtual shopping trip to this fabulous spot. If you make a trip to Crabby Chic, please tell them that Worthing Court sent you.
If you'd like to learn more about Crabby Chic, you can find their website HERE and like them on Facebook HERE.
And it you love beachy decor, you won't want to miss the trip that we took to New River Pottery, also located in Wilmington, NC.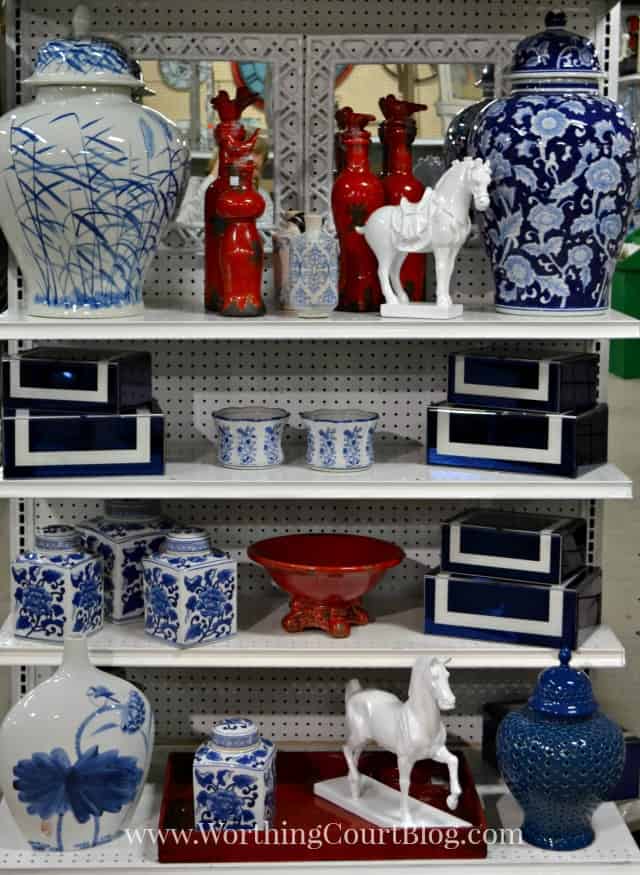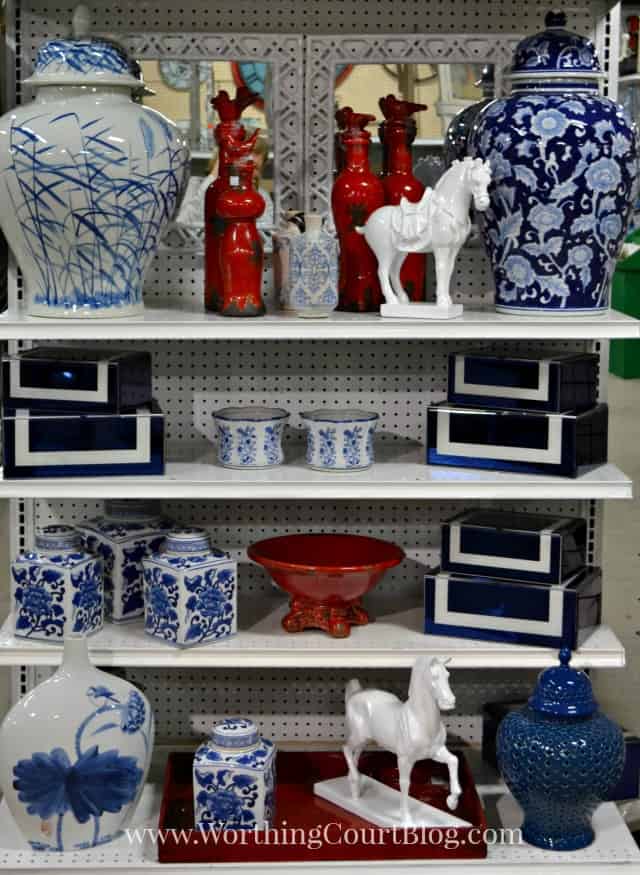 Enjoy more virtual shopping by clicking HERE.