UPDATE:  Enjoy this cozy project in the family room of our former home.  We've moved and are giving our new-to-us home a complete remodel.  I've completely changed my style!  Click HERE to take a look.
 When the temps drop low and there's nowhere to go, I want nothing more than to cozy up at home in my pj's.  I don't even want to put my big toe out the door if I don't have to.
I have one little spot in my house that's all mine, so I've cozied it up just the way I like it.   😀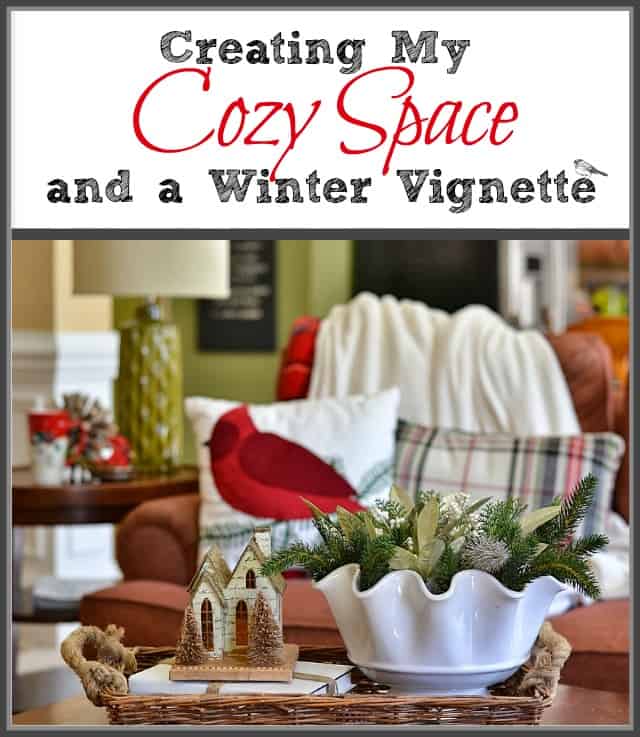 Pin
It doesn't take much  to make me snug as a bug in a rug.  All I need are some soft, squishy pillows a fuzzy cuddly throw and my warm little lap puppy.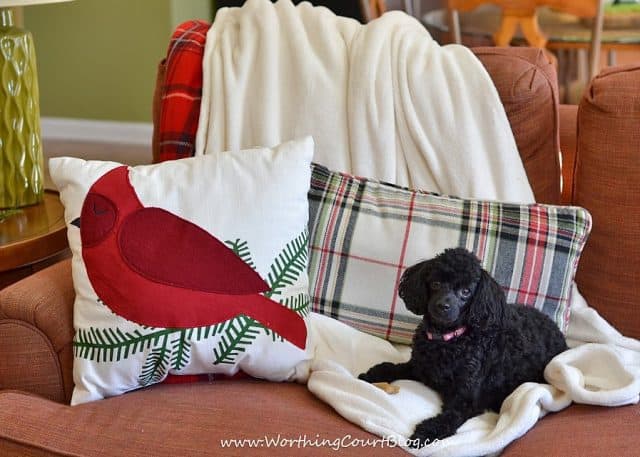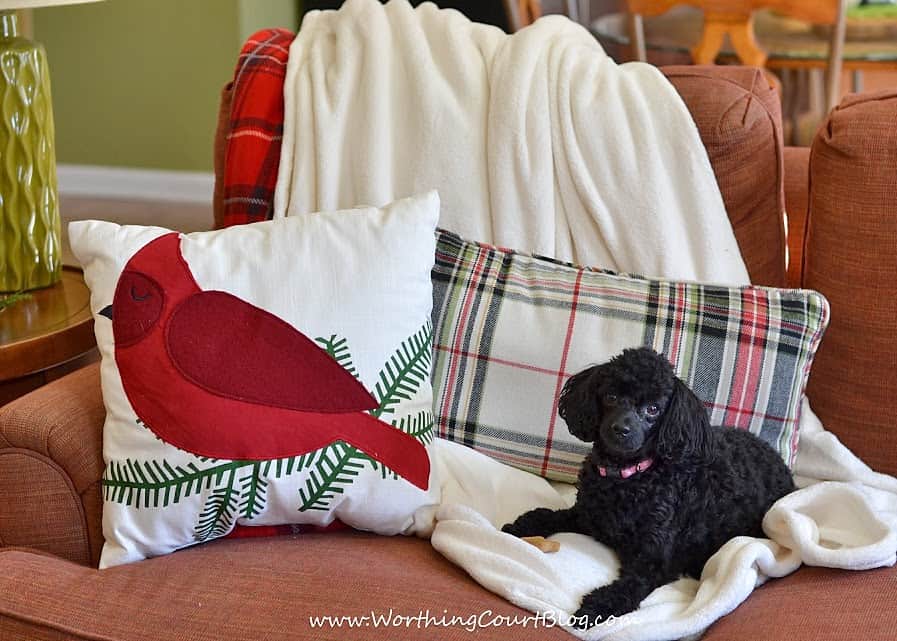 Pin
And of course, a good cup of my fave hot chocolate is appreciated too!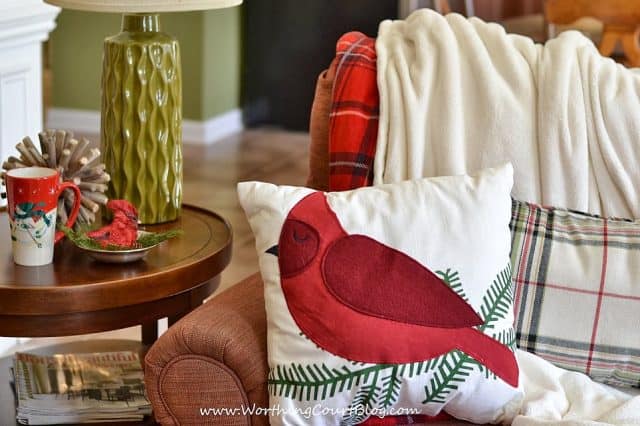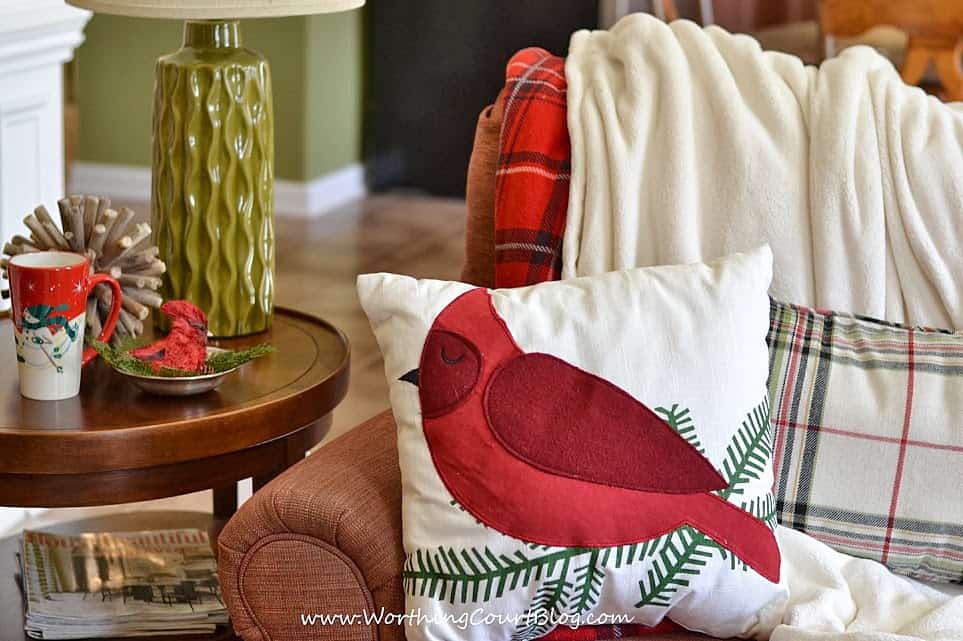 Pin
I spend quite a bit of time in this little corner of my world.  This is where I blog, where I have my quiet time and where I watch tv.
So I put together a wintery vignette to give me something pleasing to enjoy while I'm snuggled up here in my cozy corner!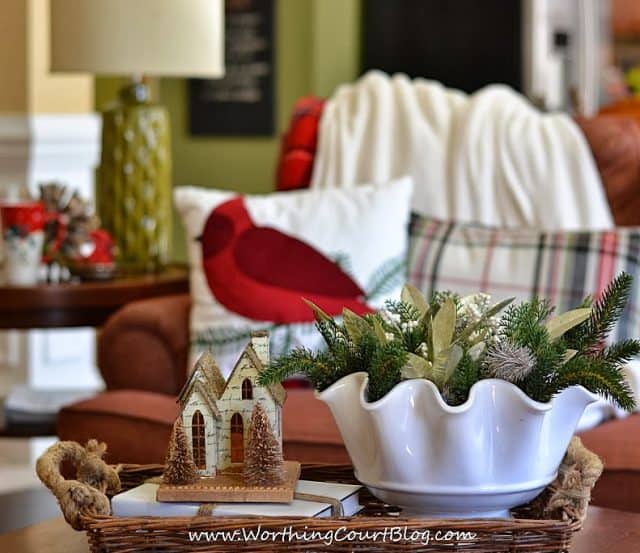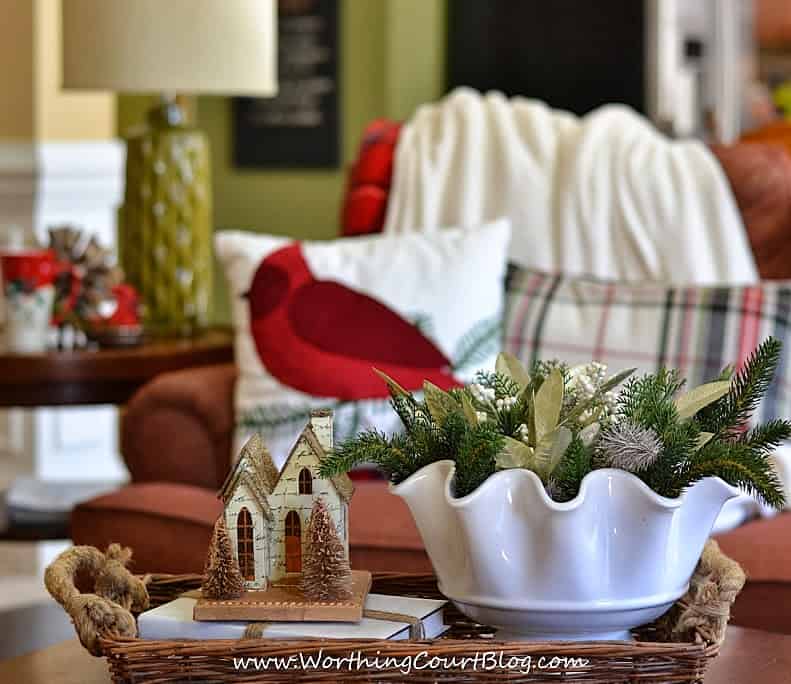 Pin
 I broke down and purchased this white fluted bowl from Pier I.  It makes a great container to fill with faux greenery and wintery leaves and pretty berries.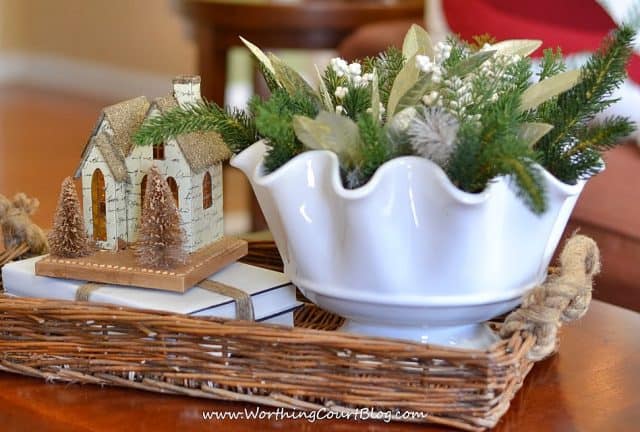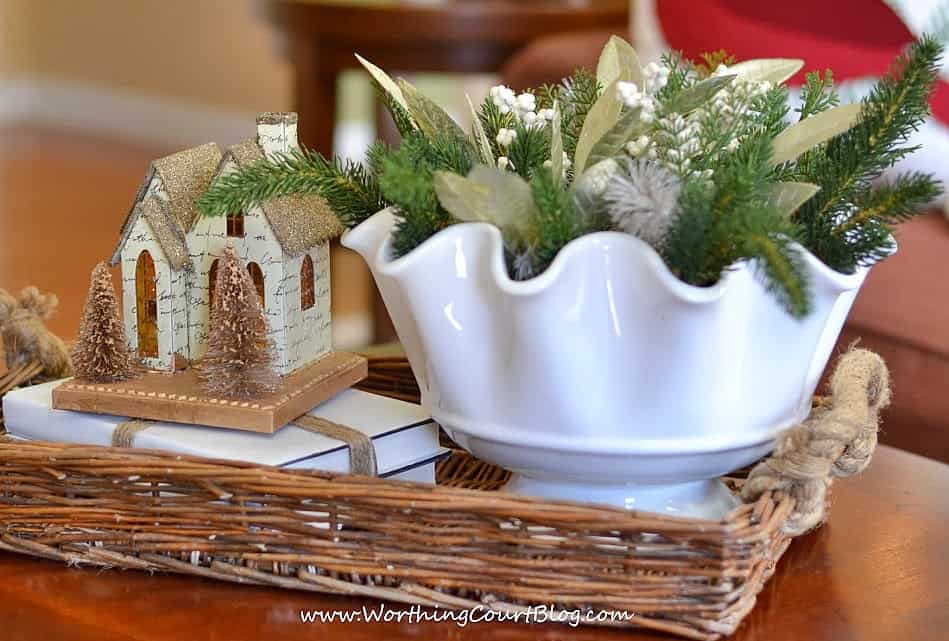 Pin
 In my book, greenery isn't just for the holidays.  It's perfect to use as part of my winter decor.  And the soft green leaves and white berries support the winter theme.
Here's a peek from the top so that you can see how I just poked and layered all of the stems together.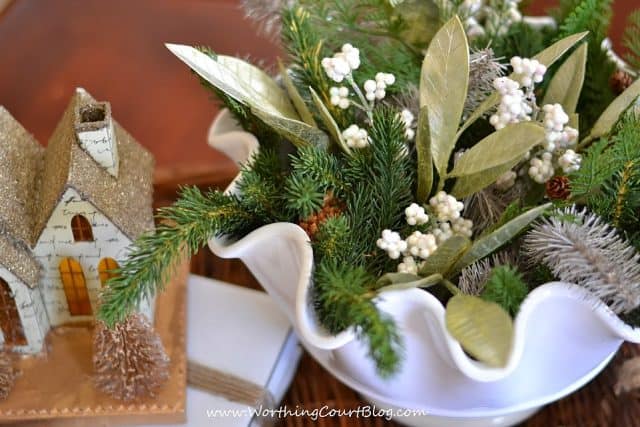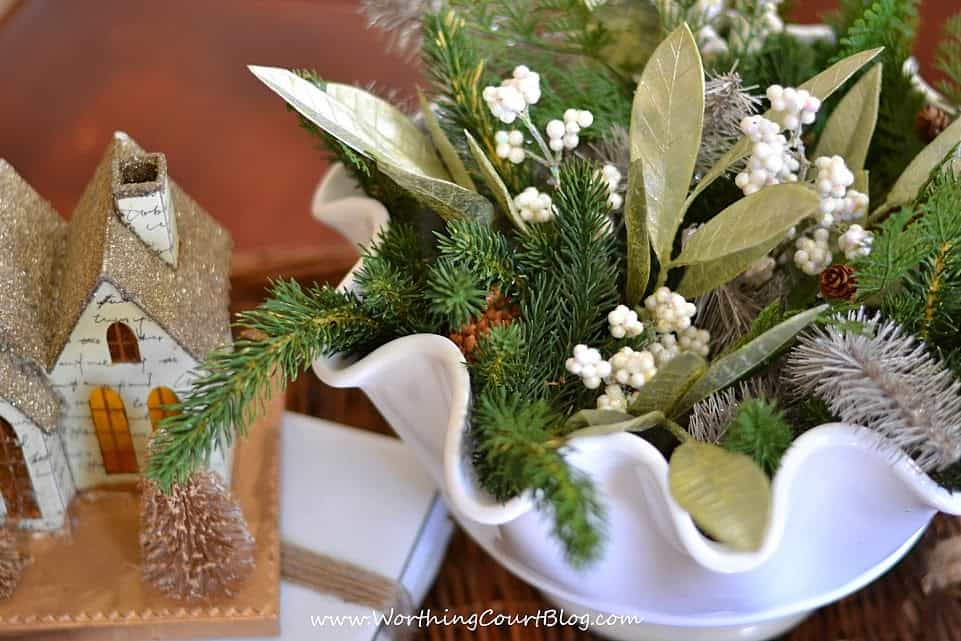 Pin
A cute paper church has a place of prominence in the vignette when placed atop a stack of books.
My books were different colors, so I wrapped them with white paper and tied the bundle with some jute twine.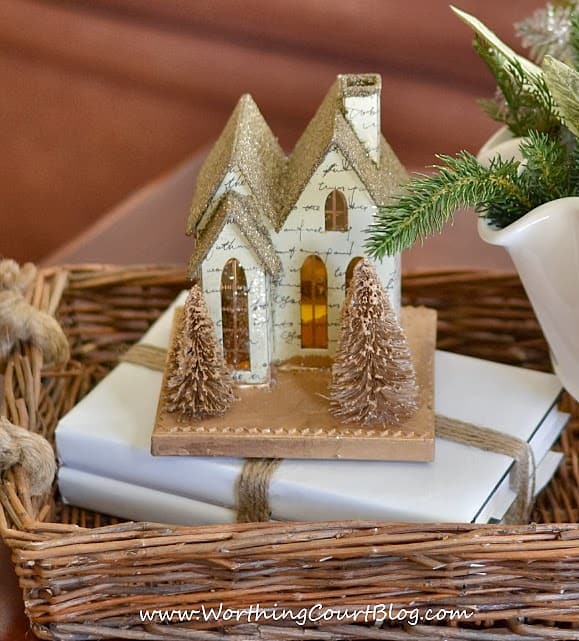 Pin
 Too bad you can't see that as I'm writing to you, I'm sitting in this very spot – all snuggled up with my warm throws and soft pillows, my computer in my lap and my warm lap puppy snuggled up just as close to me as she can possibly get.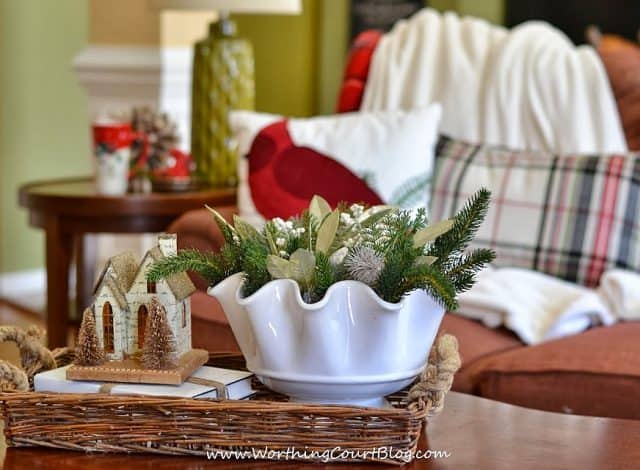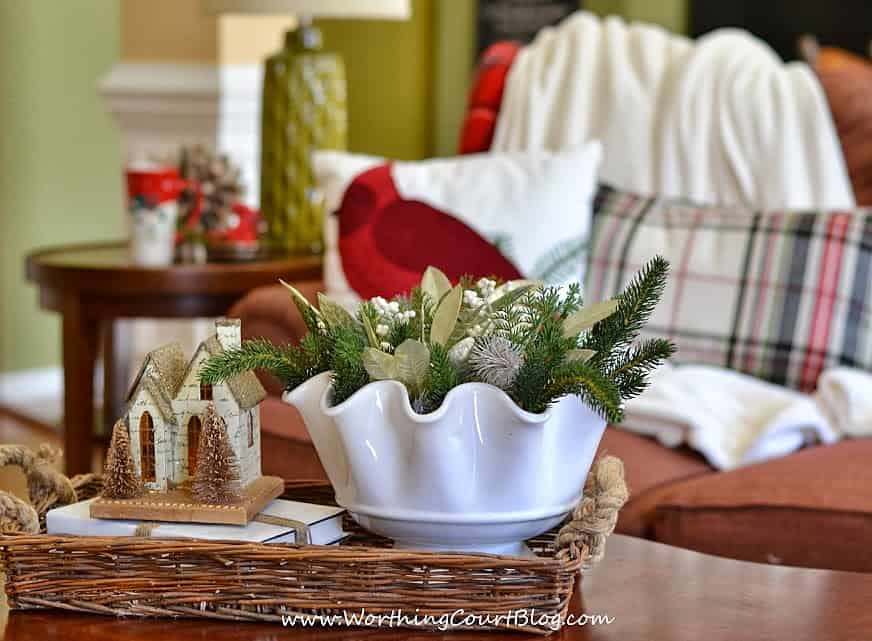 Pin
For keeping yourself and your kiddos cozy, check out my No-Sew Cozy Projects.
All three items were super easy to make and the total cost was only $5.50!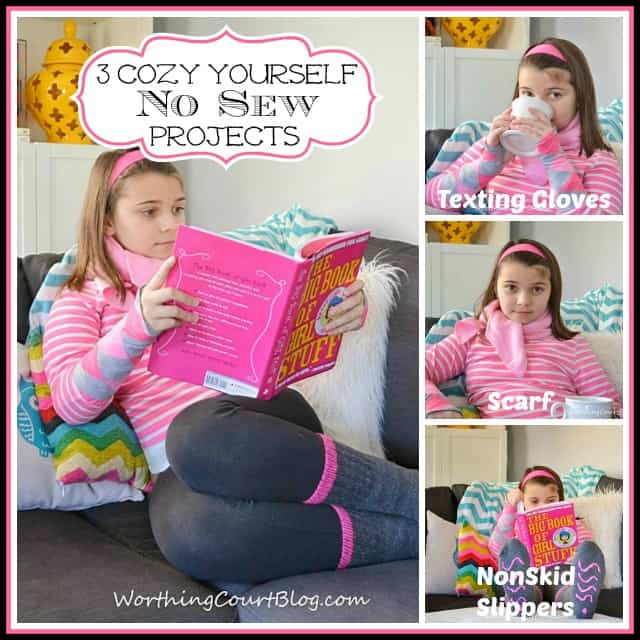 Pin
 Thank you for stopping by.