Daffodils Chase The Winter Blues Away With The Sweetest Faces Of Spring
UPDATE:  Enjoy this spring project for the kitchen our former home.  We've moved and are giving our new-to-us home a complete remodel.  I've completely changed my style!  Click HERE to take a look.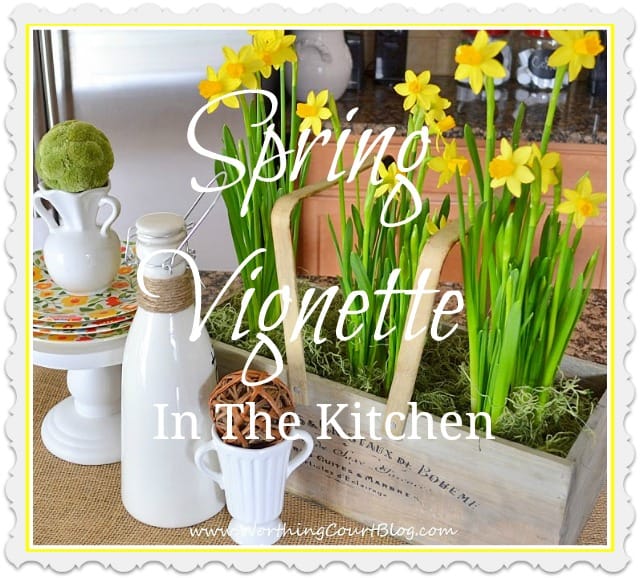 My heart is yearning and reaching for Spring!
The dreary, drab days of winter always seem to drag on forever to me.  By February 1st, I am counting the days until warm sunny weather is here to stay.
So when I spotted the sweet faces of these bright yellow daffodils at the grocery store the other day, I knew they had to come home with me.  They reminded me that they are one of the first harbingers of Spring. These flowers make me feel like warm weather is just around the corner.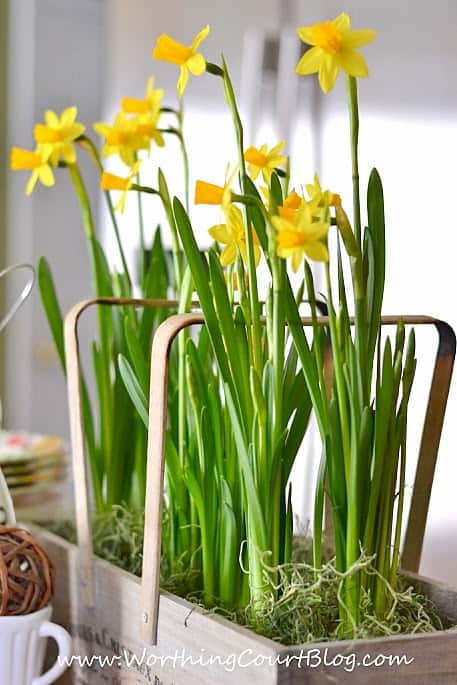 Their cheery yellow blooms are enough to chase the worst of the winter blues away!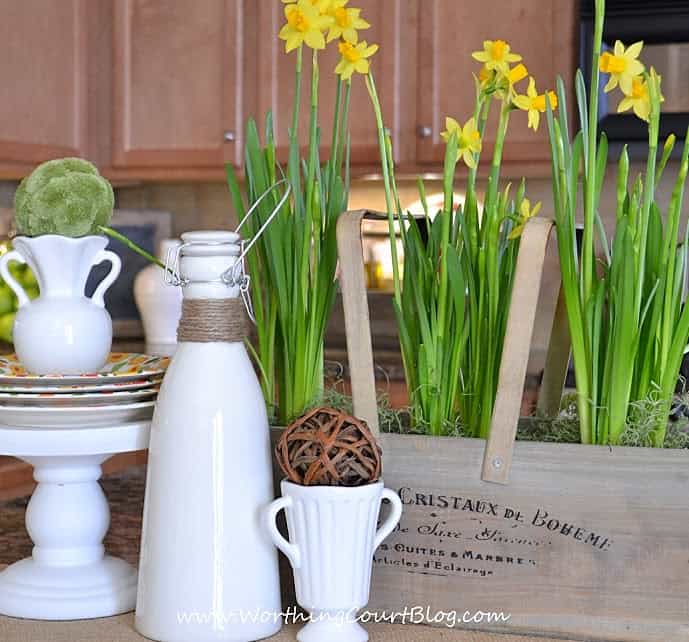 My vignette is filled with bright white elements…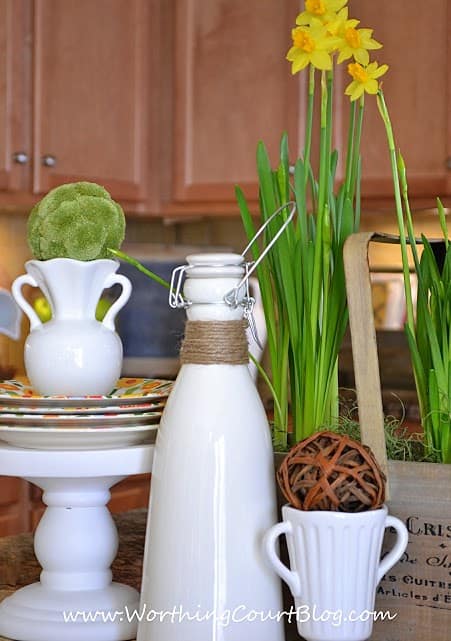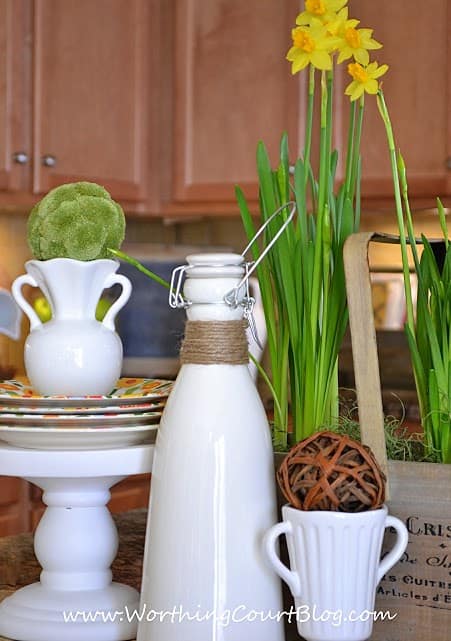 … and some colorful floral plates.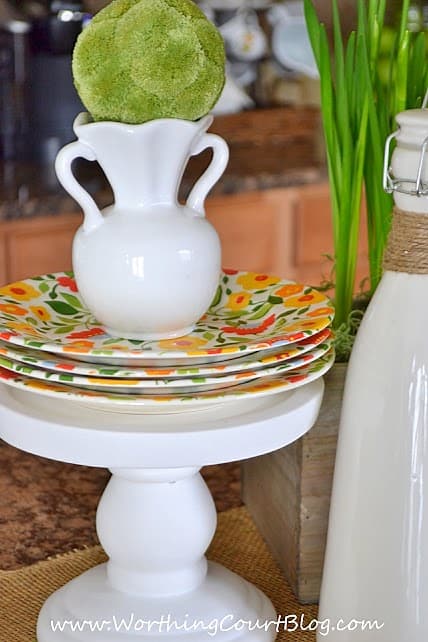 Adding in textural elements of burlap, moss and straw orbs, a bit of twine and green Spanish moss plays off of the hard edges of the dishes and vases to create loads of visual interest.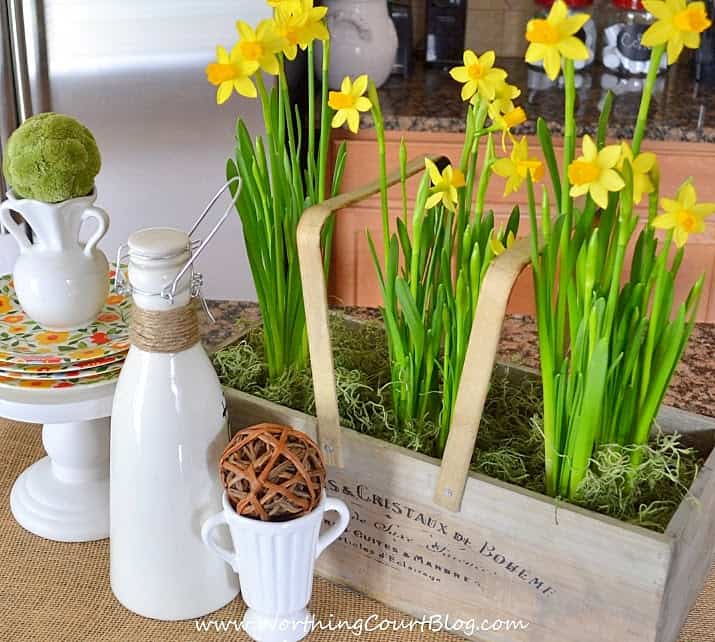 I've had several people ask me how I go about putting together a spring vignette for my kitchen island.
One day soon, I'll share my thought process with you.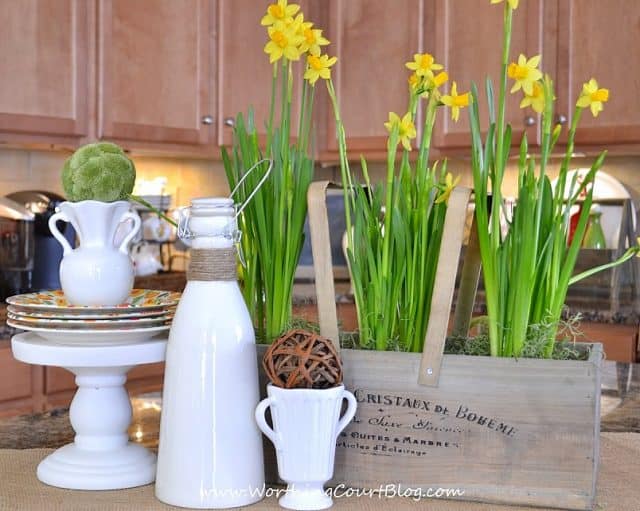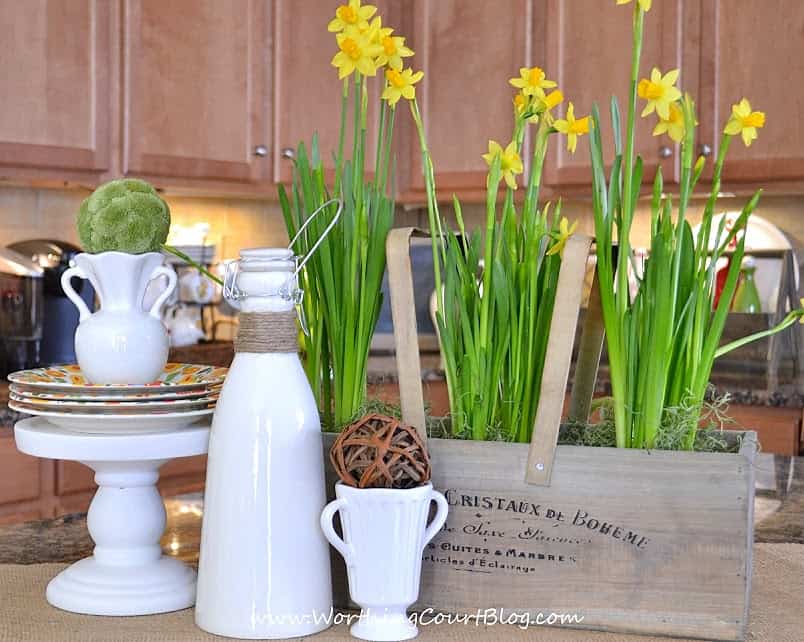 In the meantime, this cheery vignette is making me happy every time I enter my kitchen!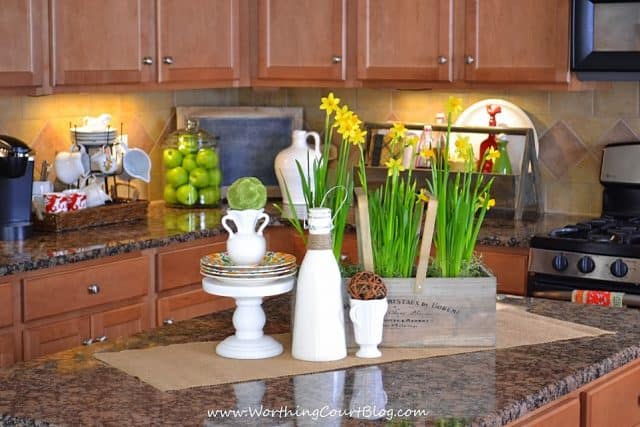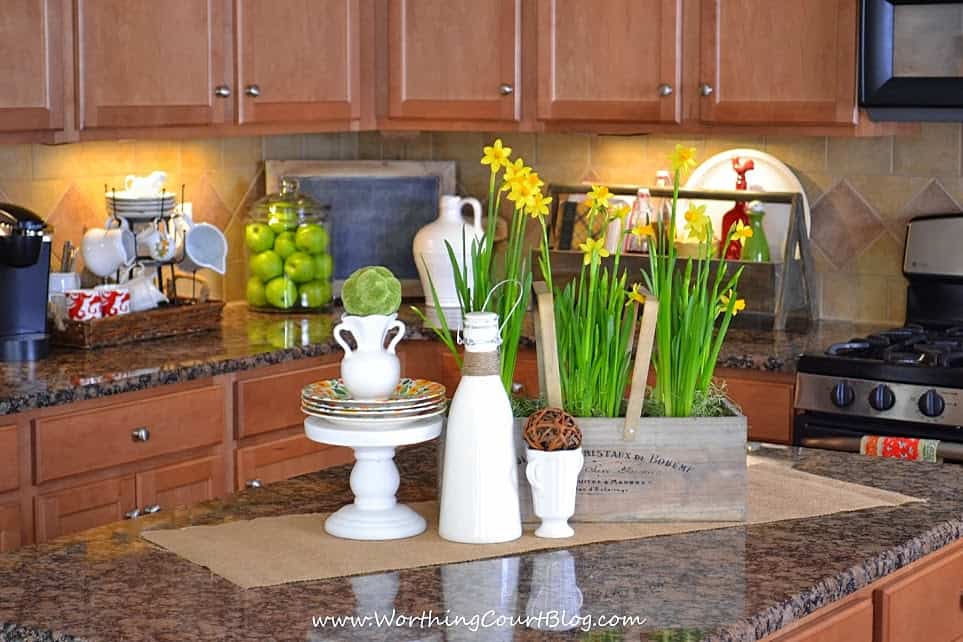 Are you tired of winter too?