When you go shopping, do you find yourself totally redecorating your home in your head?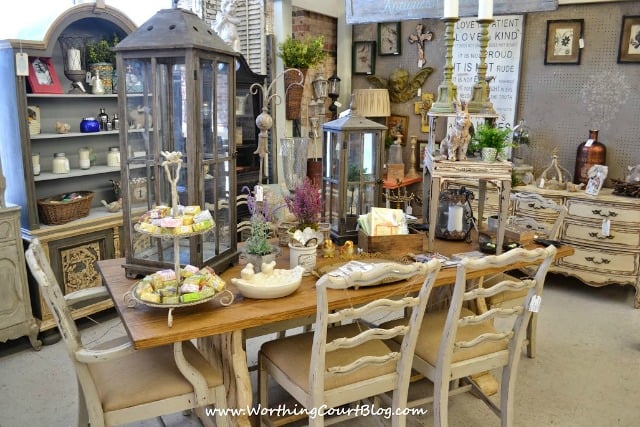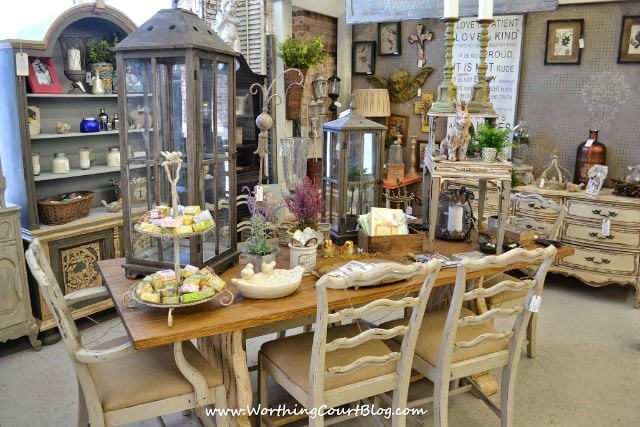 Boy, I sure do.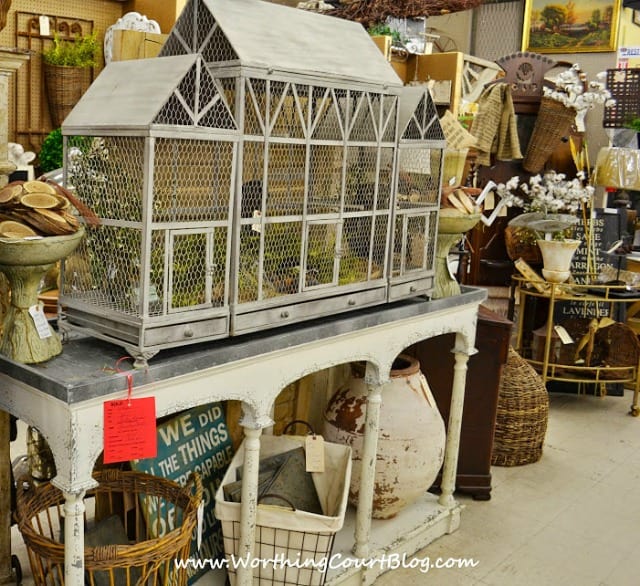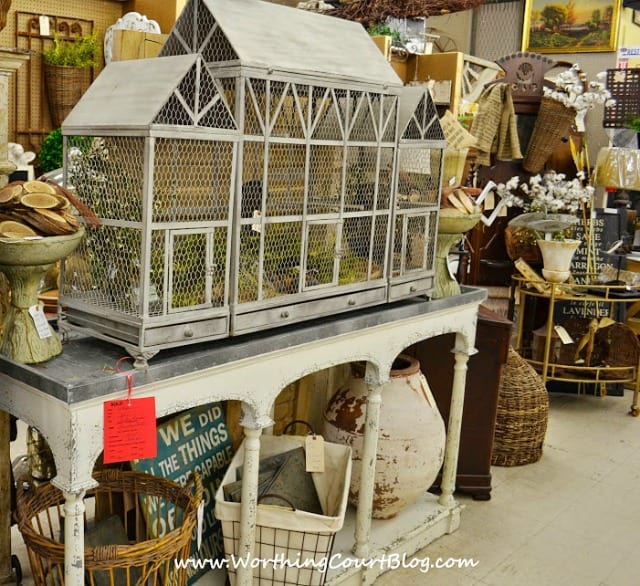 Even though I can't necessarily redecorate an entire room, I can almost always get some inspiration!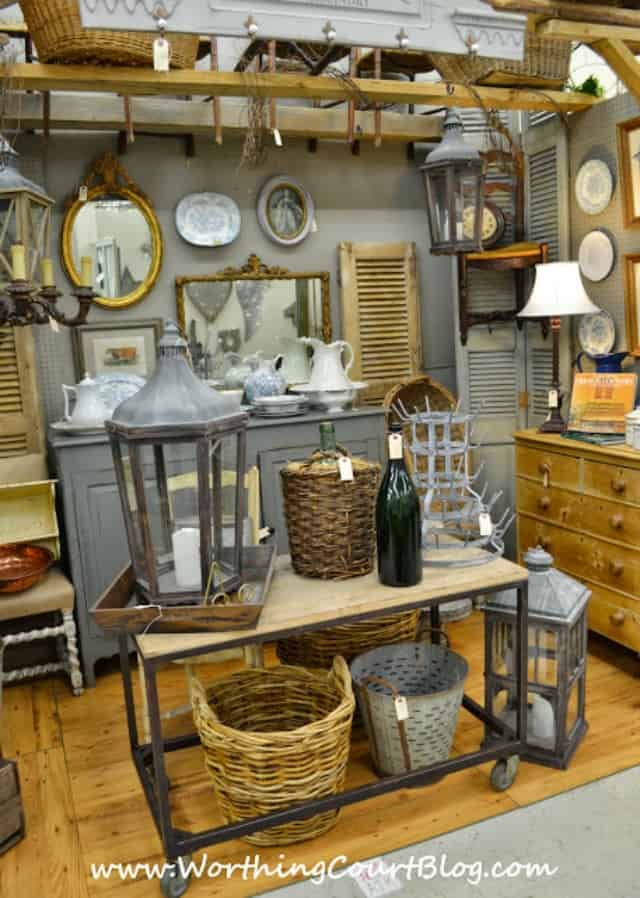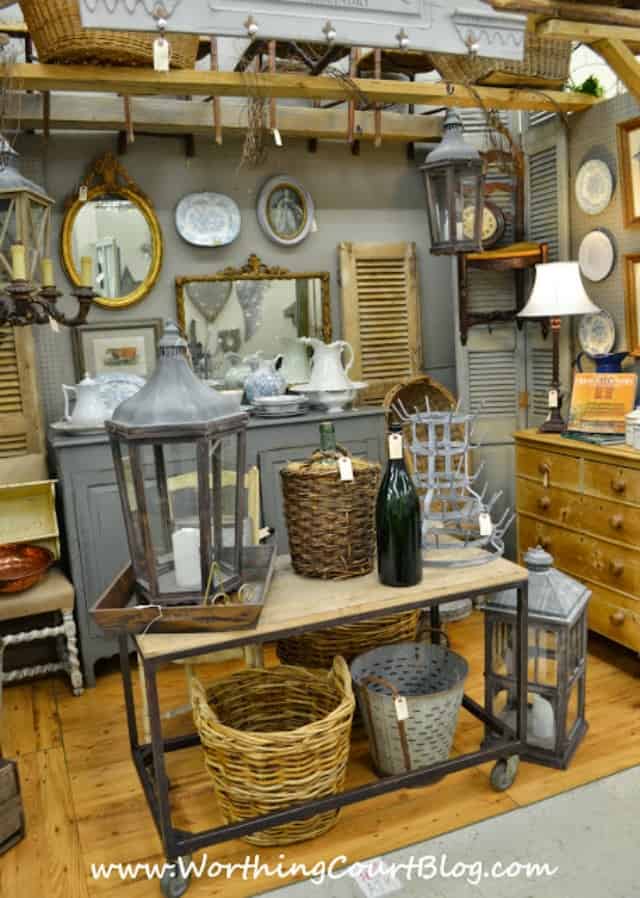 I think something is wrong with me.  Seriously.  Why do I enjoy oogling spaces that I find so appealing?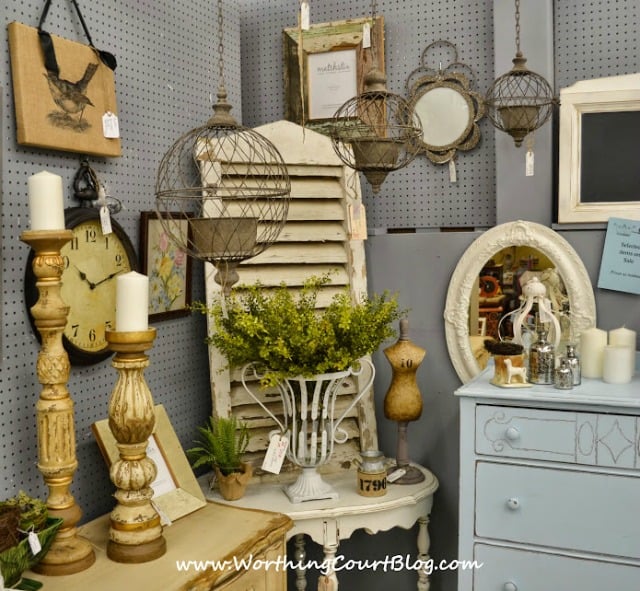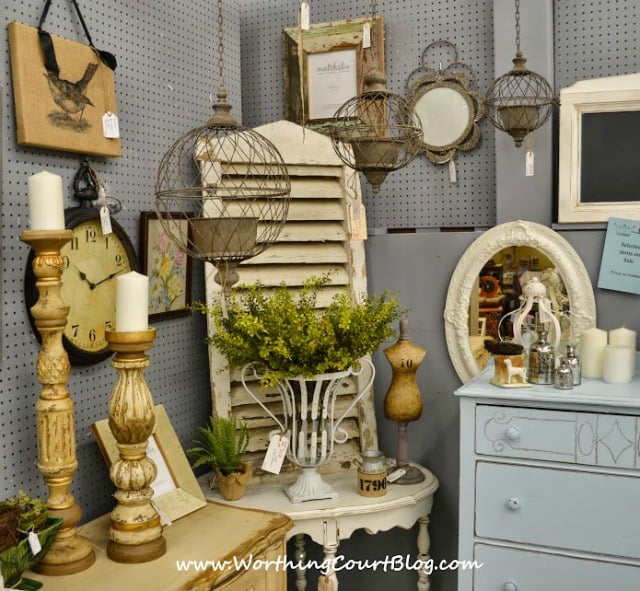 I study, examine and stare at spaces just because I like the way that they look.  There's just something about them.  Do you do that?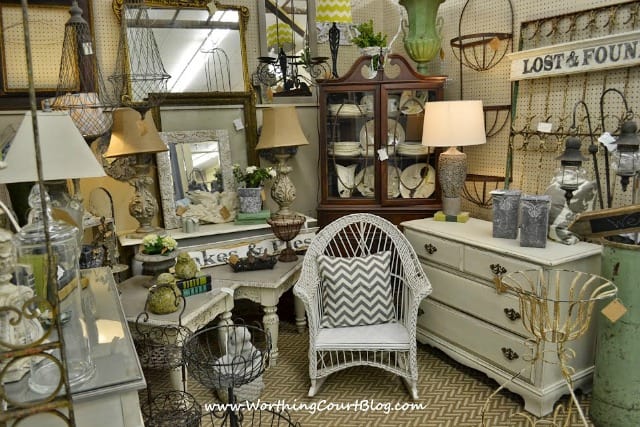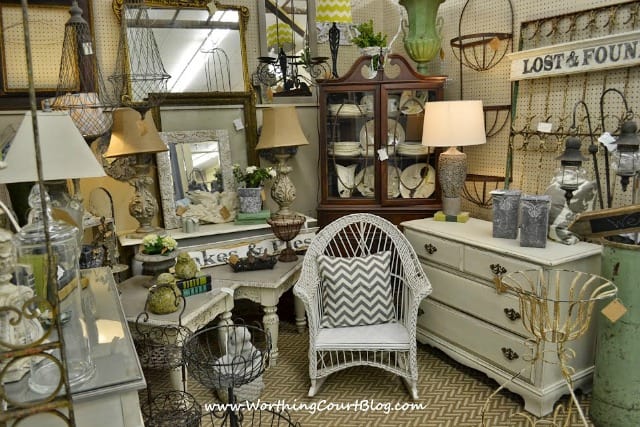 I zero in on one piece and the next thing I know, I'm planning a whole room around that one thing.  If not for myself, then for someone else.
Like these adorable porcelain boxes.  I think that my dentist needs them in his study.  I don't even know if he has a study.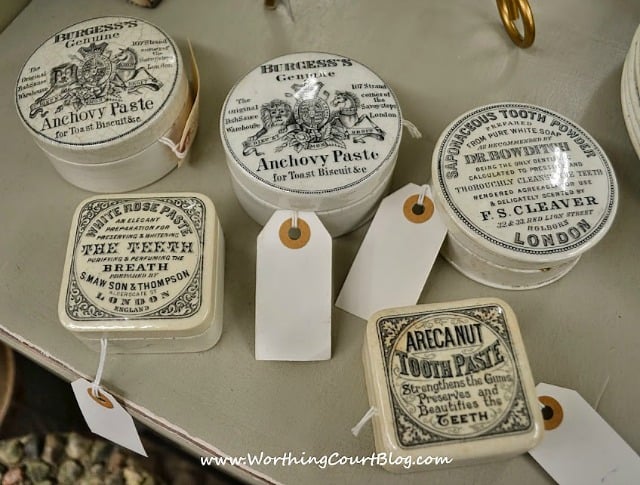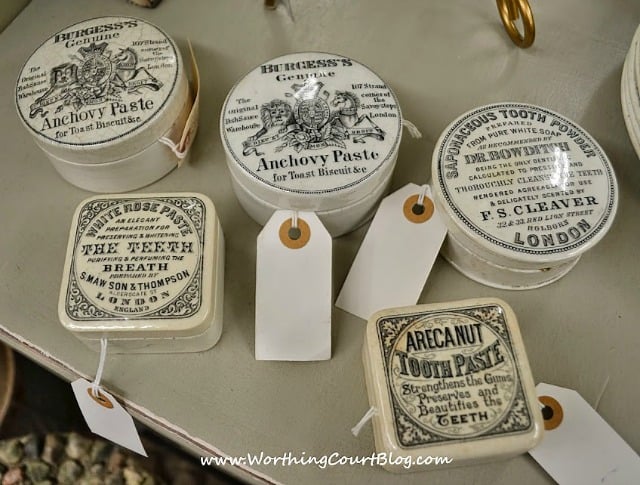 I would love to redecorate my living room around these lamps.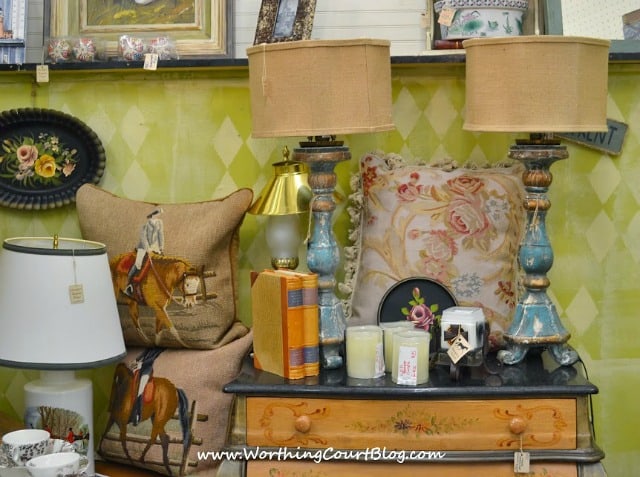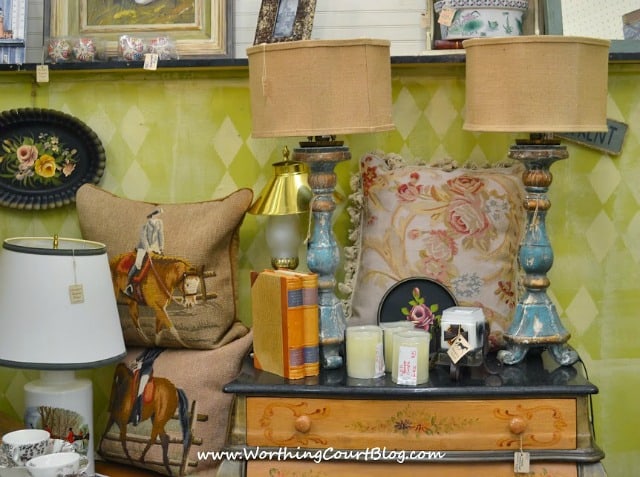 Trust me – I totally gave my kitchen an overhaul using these corbels under the gorgeous hood.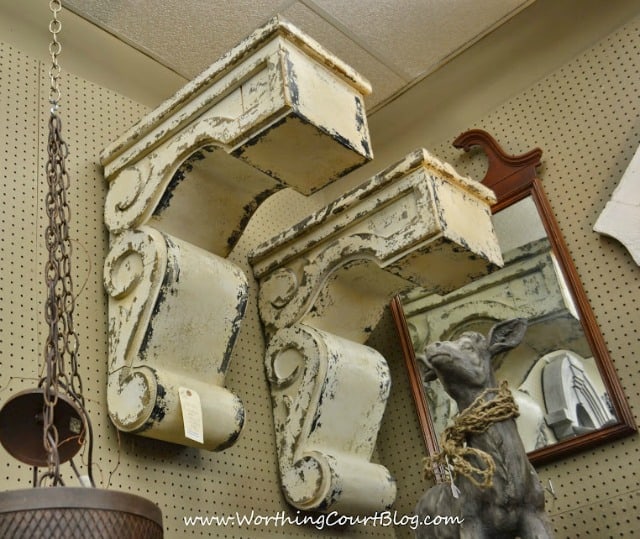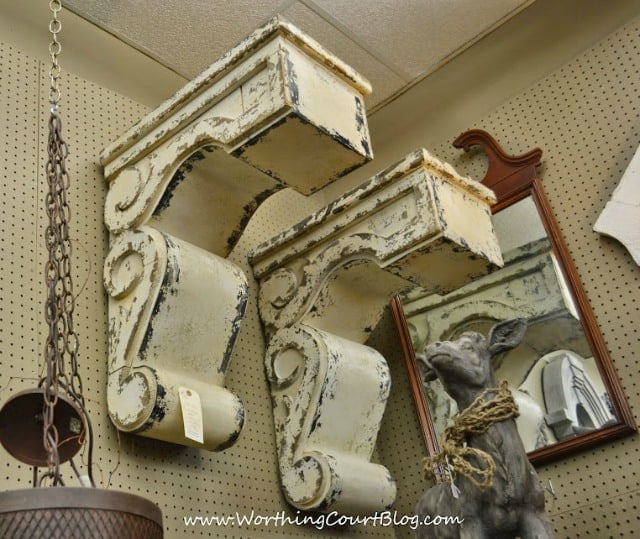 And now I need to find an open wire cloche like this one for the center of my table.
It will be beautiful in my new garden themed dining room.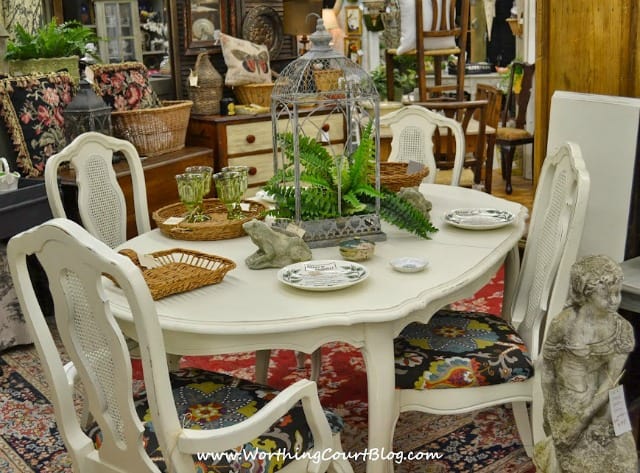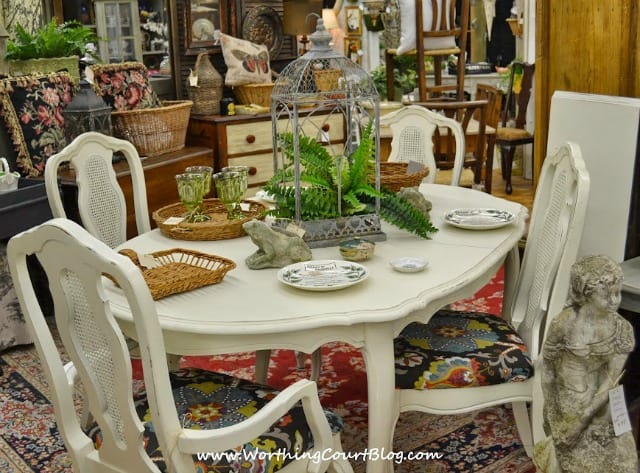 I took all of these photos at Queen of Hearts Antiques and Interiors in Alpharetta, Ga.  If you're ever in the area, run – don't walk to this place.  What a fabulous place to shop!
If you follow me on Instagram, you know that I was in Atlanta recently visiting Debbie from Confessions Of A Plate Addict.  Debbie hosted Barb from The Everyday Home and I for an all out girls thrifting weekend.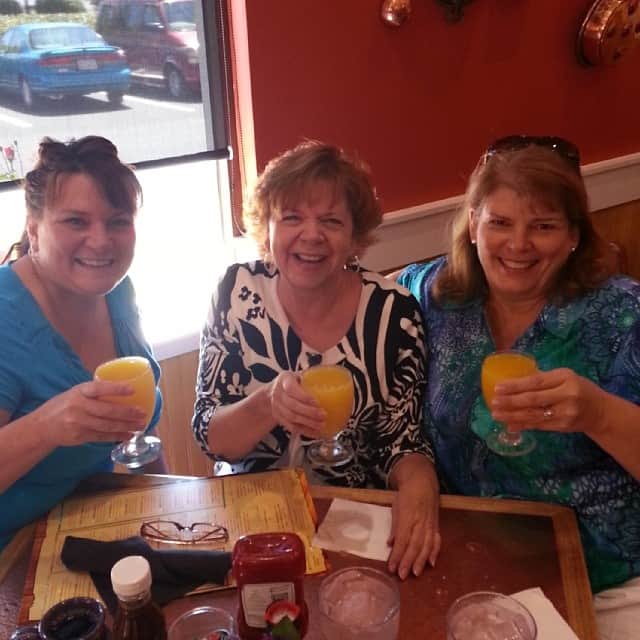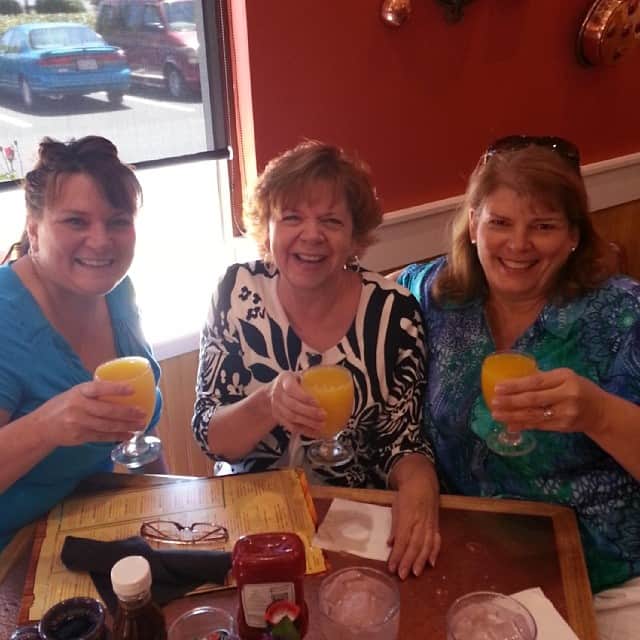 We had such an awesome time.  We ate and shopped our way through four whole days.   It was such a treat for me to finally meet Debbie in person!  I can't thank her enough for being such a wonderful hostess.
Here's one more from Queen of Hearts for all you plate addicts.  My picture does not do this space justice.  Trust me when I say it was jaw dropping.  I'm guessing the size of this space was about 25′ x 10′ and it was full of nothing but dishes.  How does one person collect soooo many dishes???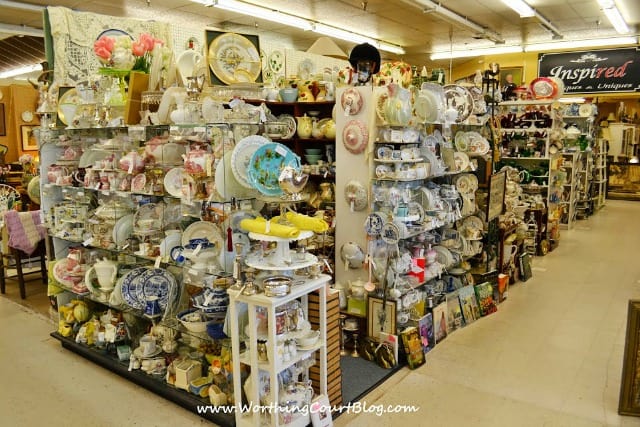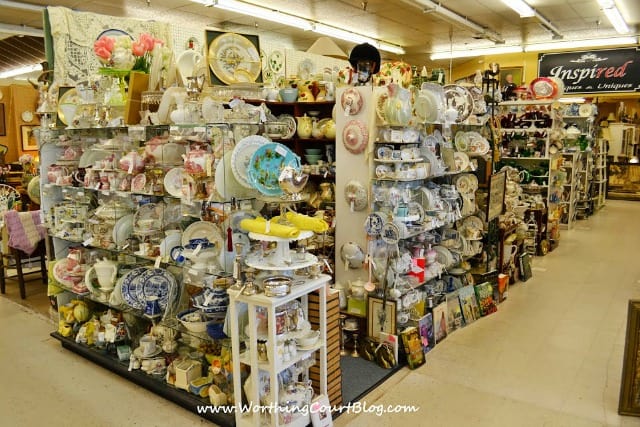 Oh – now I know why the Goodwill's here in Greensboro rarely have anything worth buying.  It's because it is all in Atlanta.   :-p
Here's my haul from the trip.  Almost everything came from Goodwill.  The Chinese Happiness Jar and the small hook came from Queen of Hearts.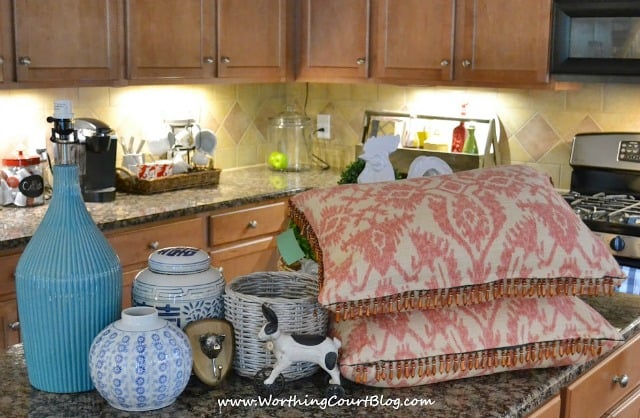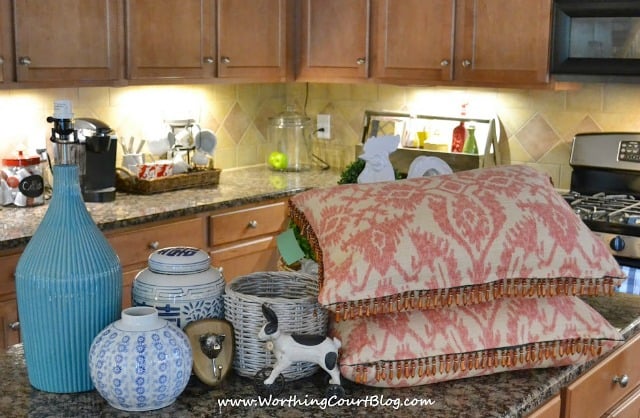 I'm seriously envious of you folks who live close enough to shop there on a regular basis!  I hope that I can go back in the fall.