I will show you how to make easy Christmas tree decorations with Duck Brand Tape! Perfect Christmas decorations for little helpers.
This is a Sponsored post written by me on behalf of Duck Brand provided by ShurTech Brands, LLC for SocialSpark. All opinions are 100% mine.
Time is so fleeting – I know that I don't have too many more years left before I'm not the one that my 10 year old granddaughter, Miss M, would like to hang out with on a rainy afternoon.  So when Duck Brand® offered to send me a few rolls of their Duck the Halls holiday designs to try out, I thought of the perfect way for us to spend some special one-on-one time together over the holidays.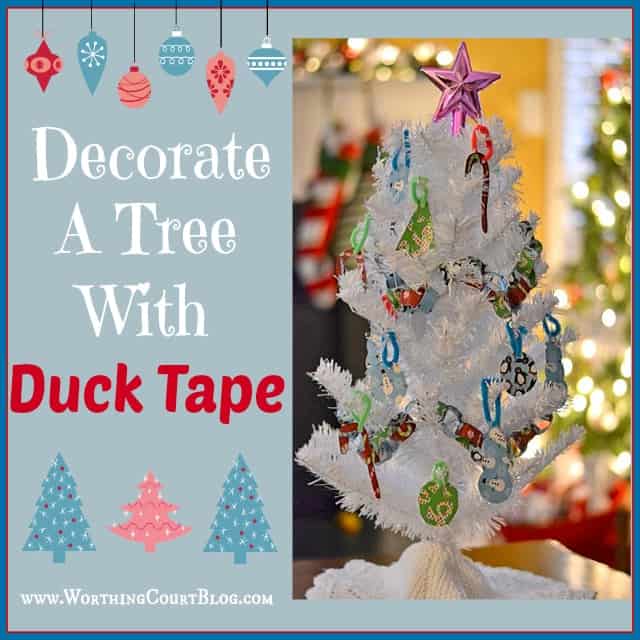 Duck Brand® tape is all the rage at Miss M's school and all of her friends love to craft and create with it.
When Miss M arrived, we fixed some delicious cinnamon toast, hot cocoa, cranked up the Christmas music and got to work making some cute ornaments and a garland for the mini Christmas tree that she keeps in her bedroom.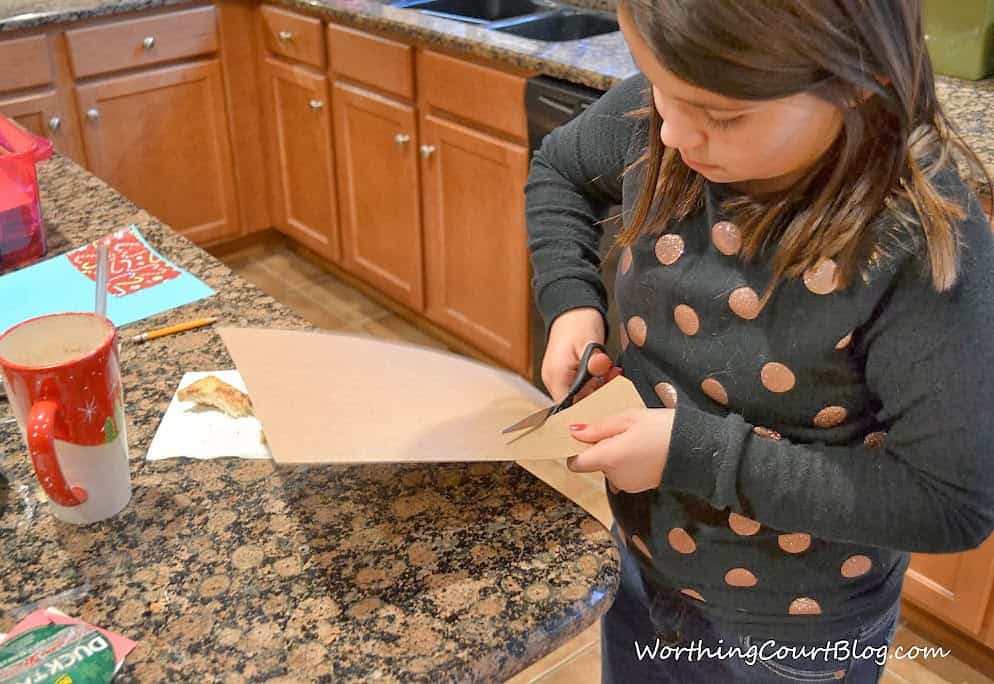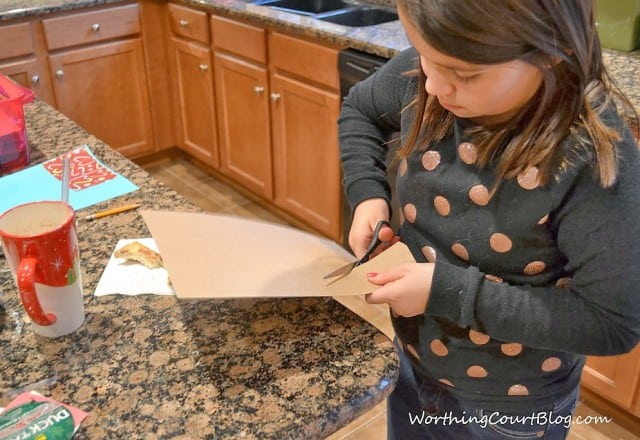 These were so easy to make and super fun too!  Here's what you'll need:
stiff paper or thin cardboard
scissors
colored construction paper
pen or pencil
Duck Brand® tape
pipe cleaners
hole punch
And here's how we made the ornaments: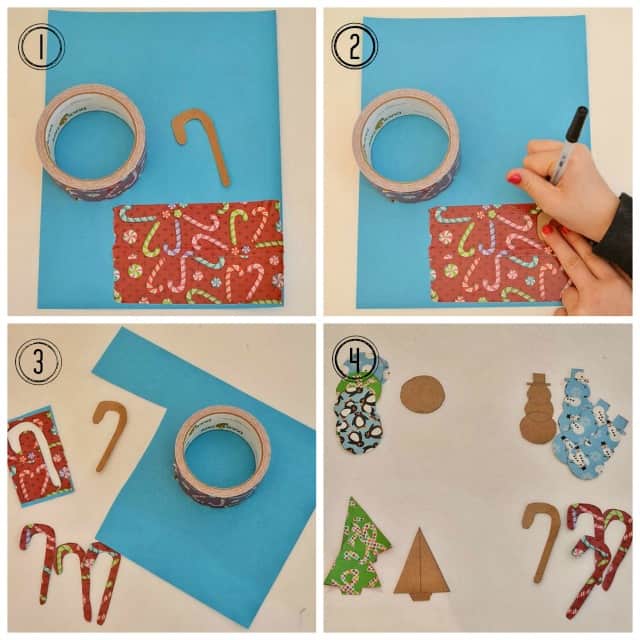 1.  Draw the shape that you want to make onto the cardboard and cut it out.  Apply strips of the tape, side by side, onto a piece of construction paper.  The construction paper will be the back of the ornament.
You'll want to size the ornament based upon the side of your tree, so you may need several rows/strips of Duck Brand® tape if your ornaments will be larger than the ones we made.
2.  Lay the cardboard template on top of the tape that you applied to the construction paper and trace around it.
3. Cut the shape out.  In this example I'm showing 3 candy cane shapes that Miss M traced and cut out.
4.  We made templates for round ornaments, snowmen, Christmas trees and candy canes.
5.  Punch a hole at the top of the ornament and thread a pipe cleaner through it to create a hanger (not pictured).
Done!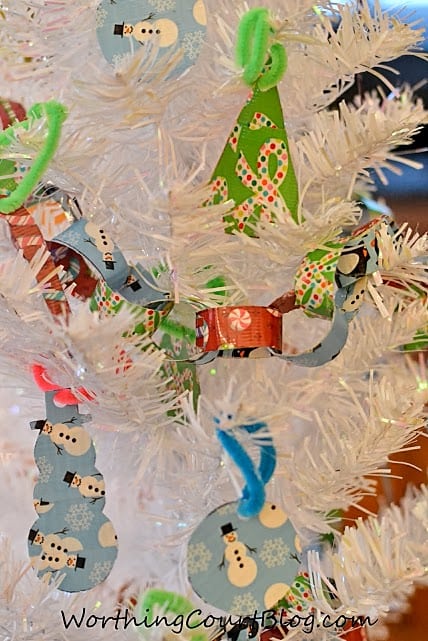 To make the garland:
1. Determine how big around you want each loop to be.  We needed small loops for this little tree, so the strip for each loop is 4″ long.
2. Cut your desired length of two different patterns of tape.  Stick them together so that one design is on each side.
3.  We wanted narrow loops for our small tree, so we cut each length of tape into 3 equally wide strips of 5/8″ each.
4.  Make a circle with one of the strips and secure the ends with a snip of matching tape.
5.  To make a chain, insert a strip of tape into the center of a circle, create a circle and secure with another piece of matching tape.
6.  Continue adding circles until your garland is a long as you want it to be.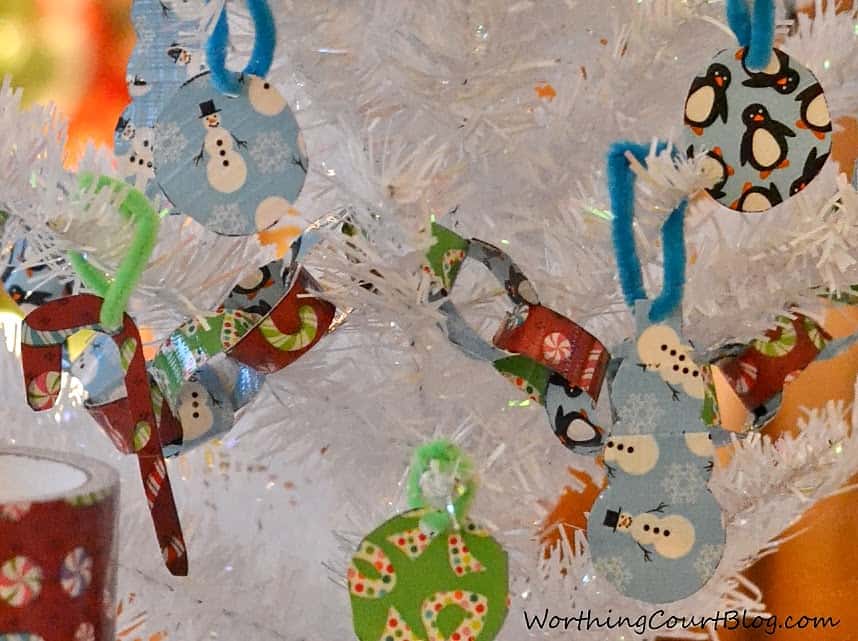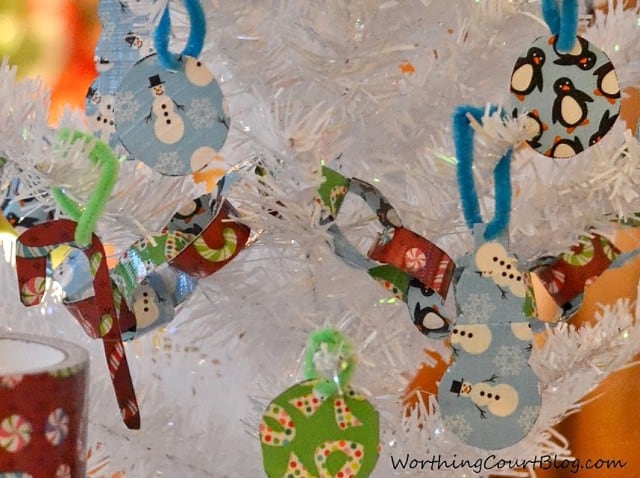 If you look closely, you can see that by laying two different patterns of tape on top of each other, our loops are one pattern on the outside and a different pattern on the inside.
These decorations are super easy and so cute!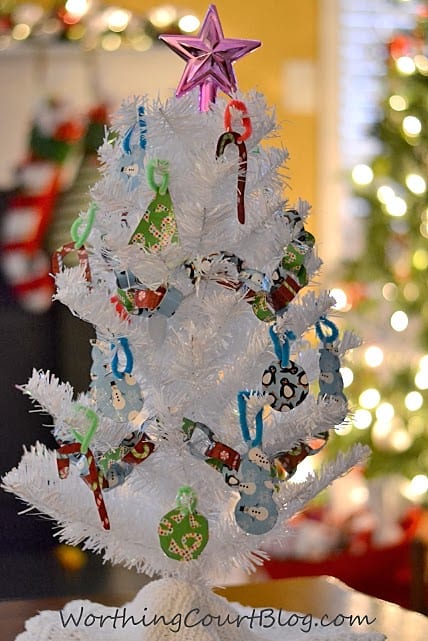 Miss M just loved it and was ready to run home and make some Christmas ornaments for her friends with the Duck Brand Tape!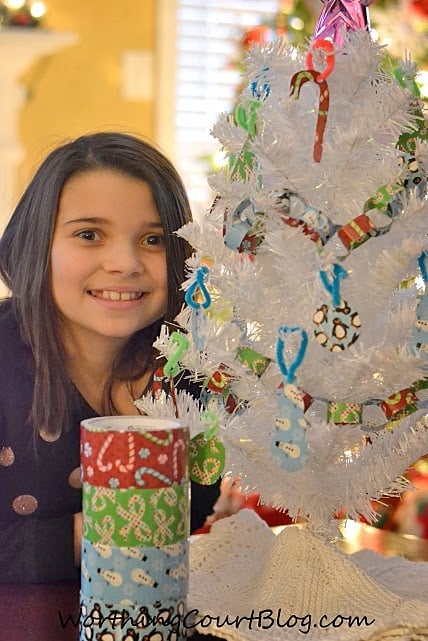 Have you crafted with Duck Brand® tape?  Be sure to share photos on Pinterest of your projects!
Follow Duck Brand® on Twitter: @TheDuckBrand