Small Touches Make All The Difference – Decorating With Twine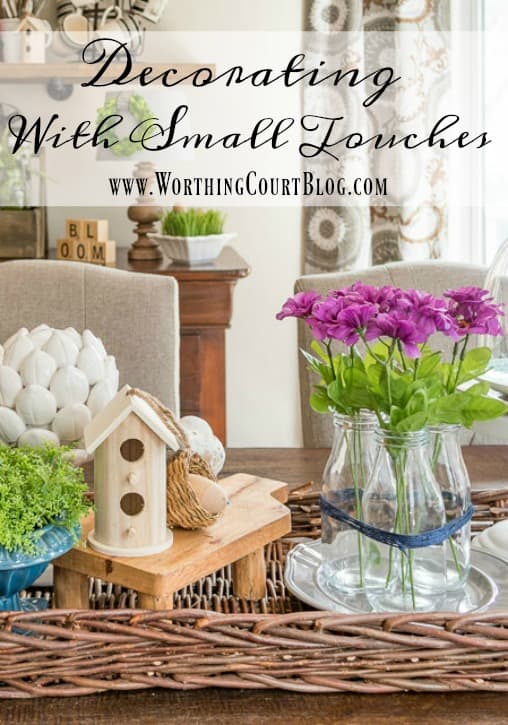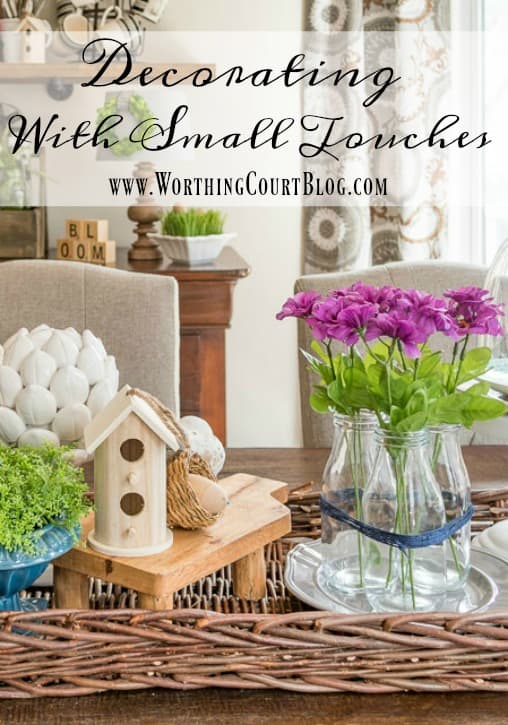 Who knew that lowly jute twine would become such an essential part of farmhouse style home decorating? 😀 I use the stuff everywhere! Maybe decorating with twine isn't as exciting as adding a sliding barn door or adding shiplap to a wall, but in my book, I think it's the small touches that really bring an overall look together.
Click on any post title above the images to see more of the space!
#1. DECORATING WITH TWINE ADDS INSTANT TEXTURE
One of my very favorite tricks is to wrap jute twine around most anything! Take a look at the twine wrapped around the body of my wooden horse and also wrapped around the knob on top of the plain glass cloche. I even have a piece of twine wrapped around the book pages that are under the cloche. Adding just that one tiny element helps to pull the whole vignette together and to give it that farmhouse vibe that I love so much.
THE EVOLUTION OF A FARMHOUSE STYLE HOME OFFICE – BEFORE AND AFTER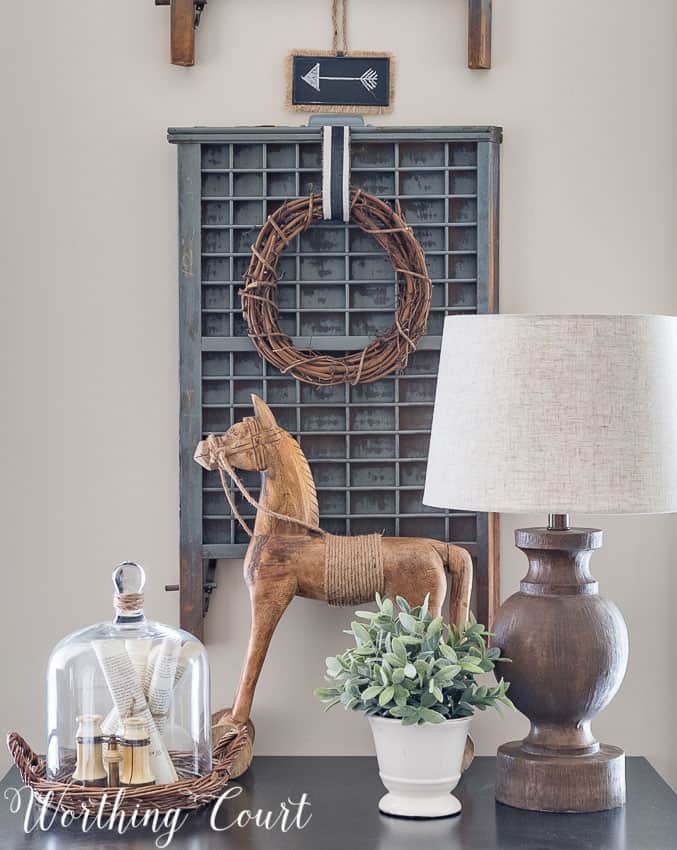 #2. DECORATING WITH TWINE ADDS INTEREST
I don't think this little grouping of glass bottles would be nearly as interesting and eye catching if they weren't tied together with a bit of navy colored twine. It's different and unexpected!
WELCOMING SPRING WITH FARMHOUSE FLORALS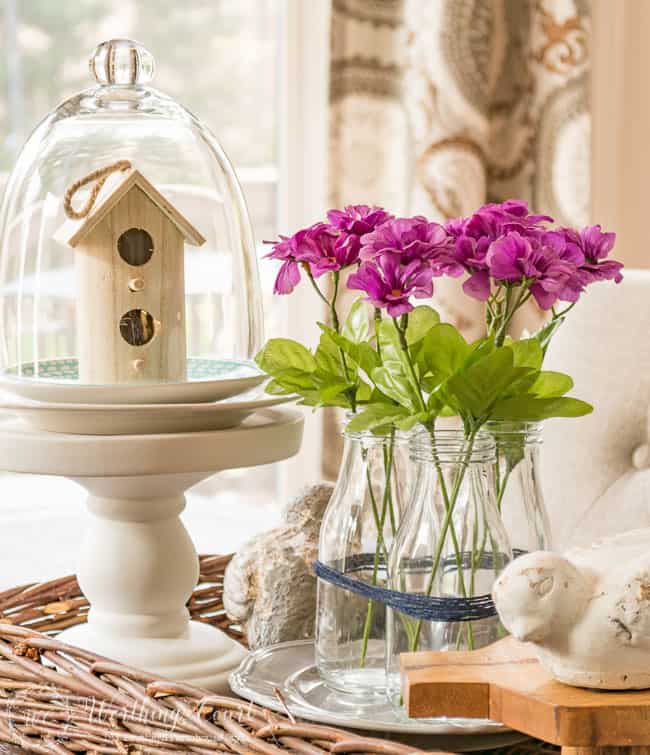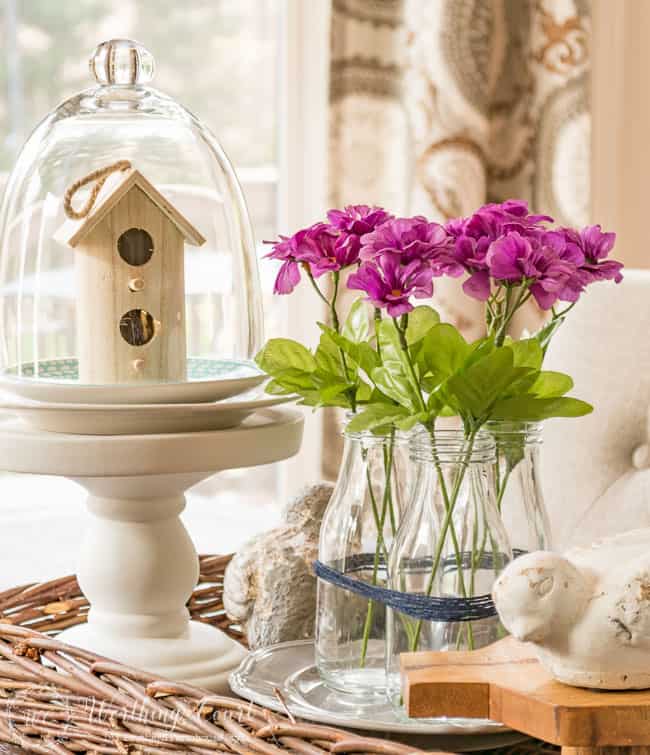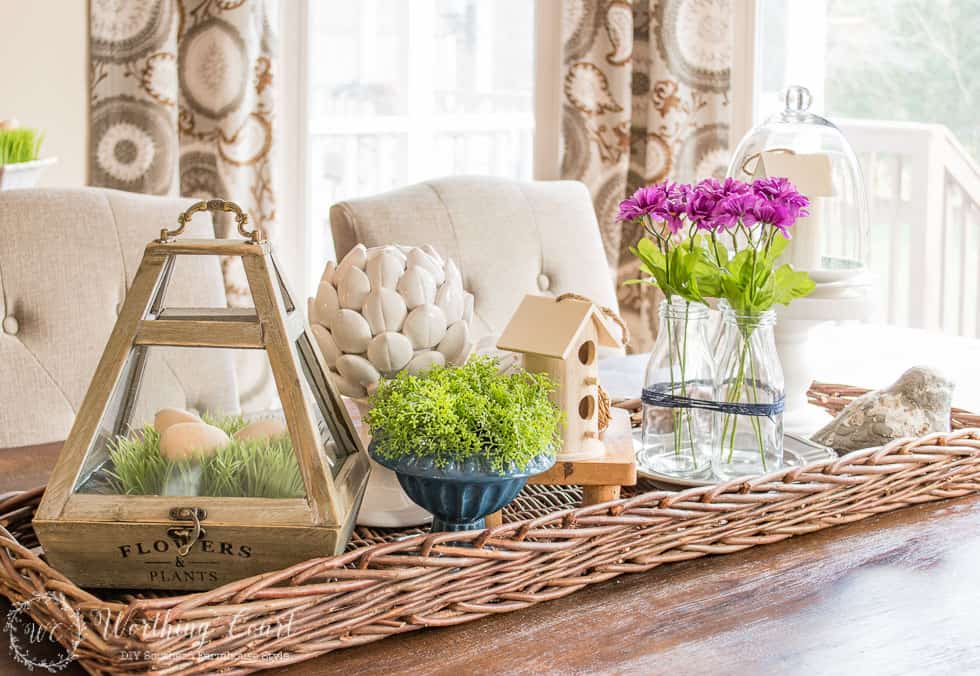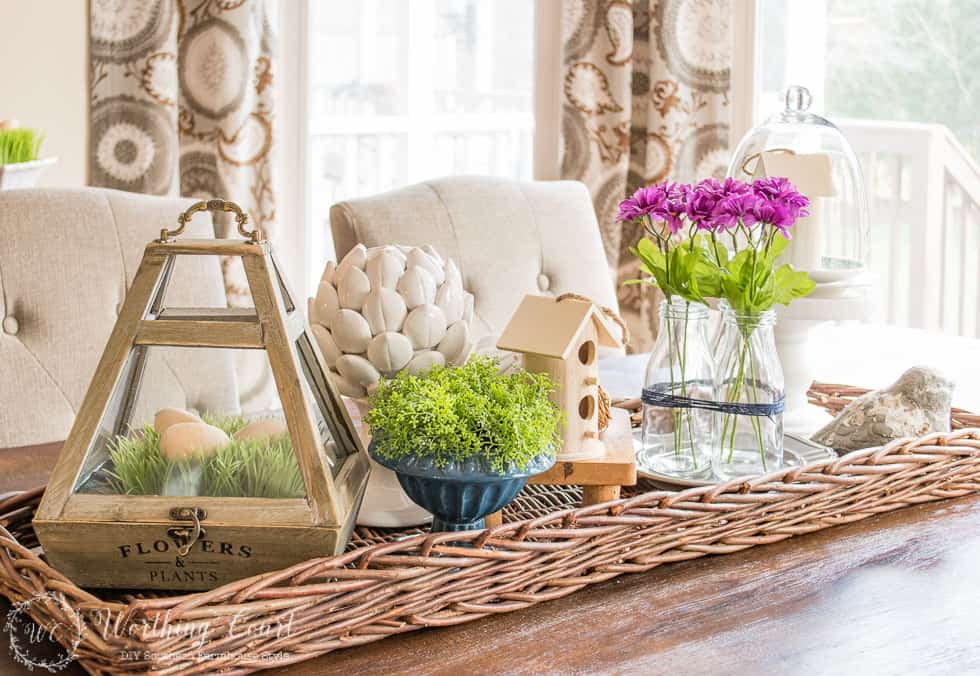 #3. DECORATING WITH TWINE GIVES YOU A LOT OF BANG FOR YOUR BUCK
Jute twine has to be one of the least expensive elements that you can use when decorating your home, so I'm very generous with it. Generously wrapping twine around the moss covered wreath, that's above this year's spring mantel, gave it much more presence!
A FRESH AND EASY SPRING MANTEL AND HEARTH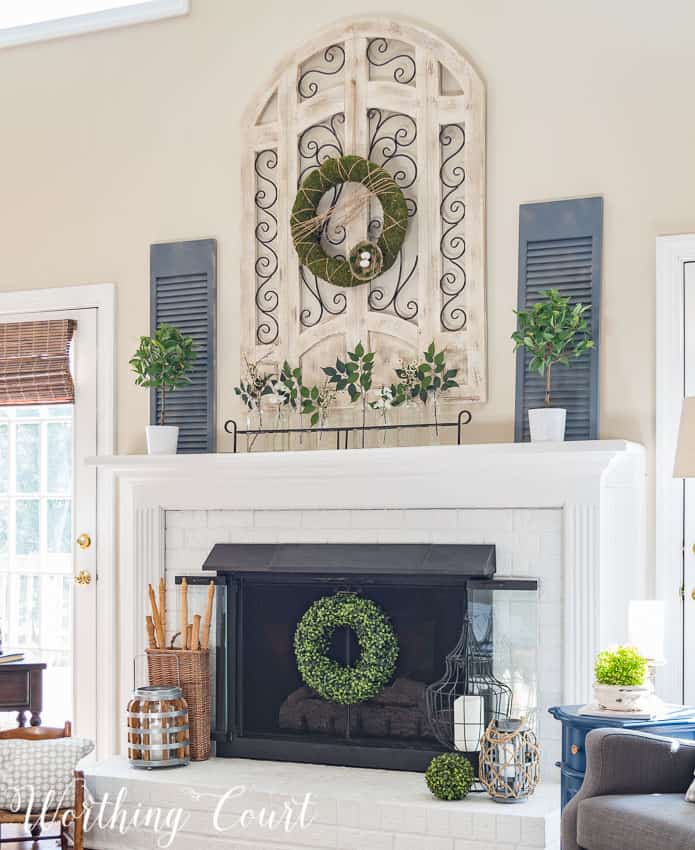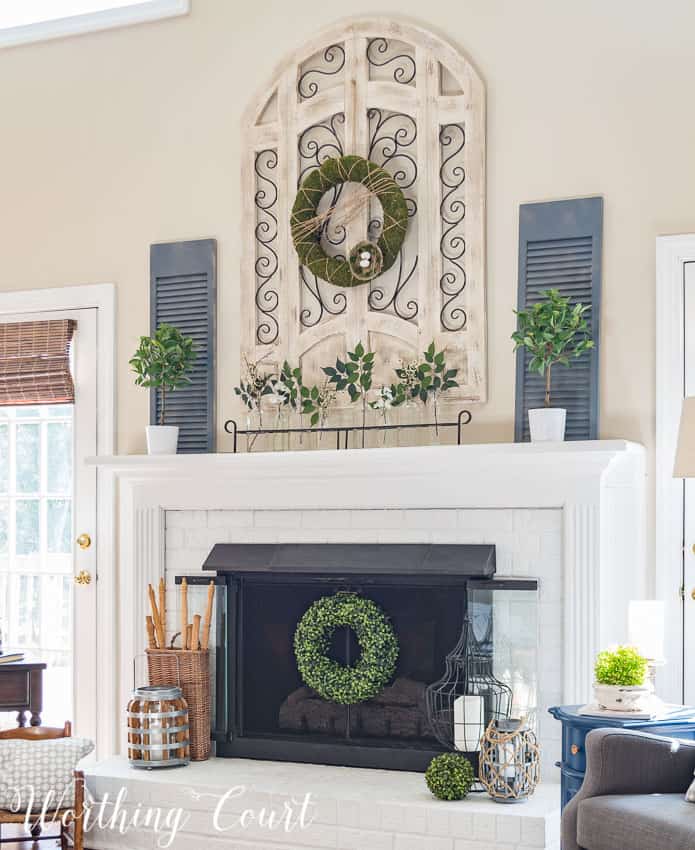 HOW TO MAKE A MOSS COVERED WREATH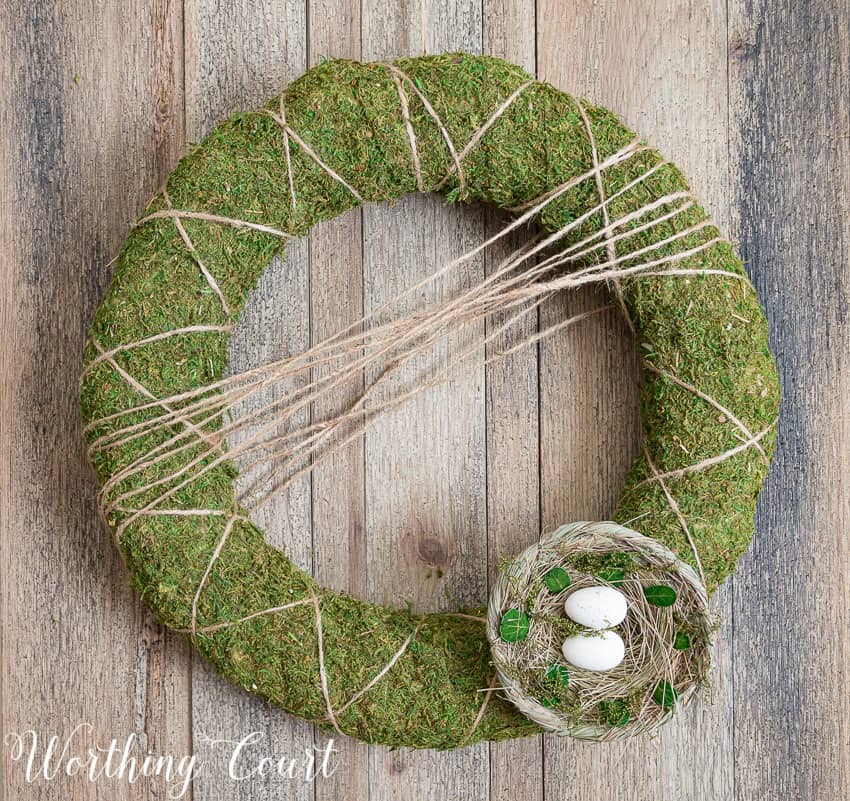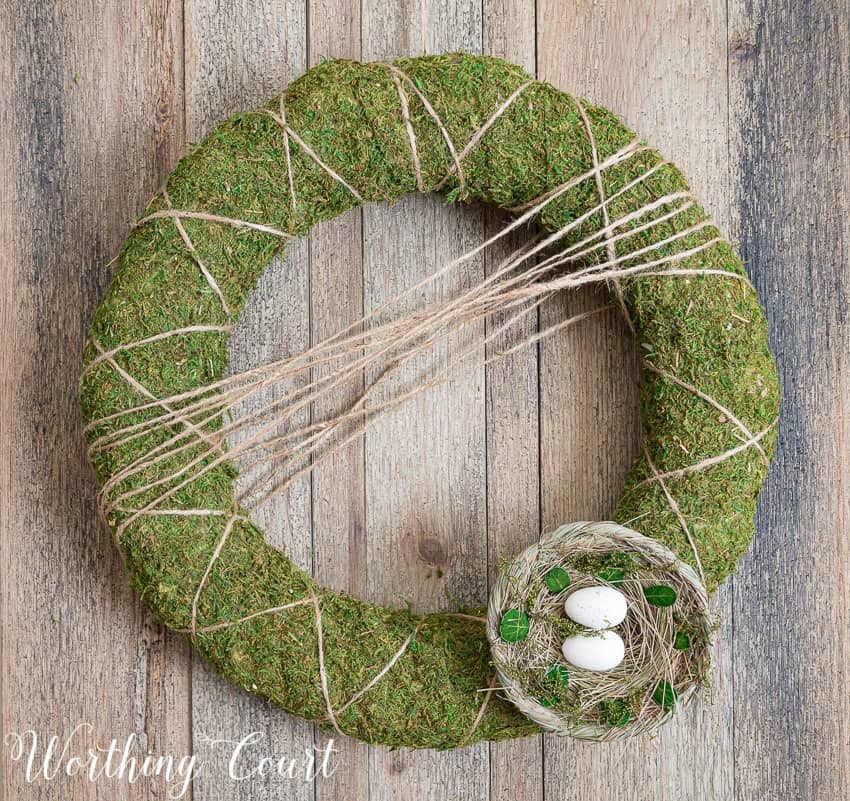 Have you jumped on the jute twine bandwagon? What are some of the ways that you use it around your home?
Sharing at THESE great parties.