Tour Of The Chic Chateau Showhouse
The Chic Chateau showhouse was held a couple of weeks ago in my hometown. It is a fully decorated house with each room being fully decorated by different interior designers – and a beautiful home it was.
The home was built by R and K Custom Homes, located in Greensboro, NC.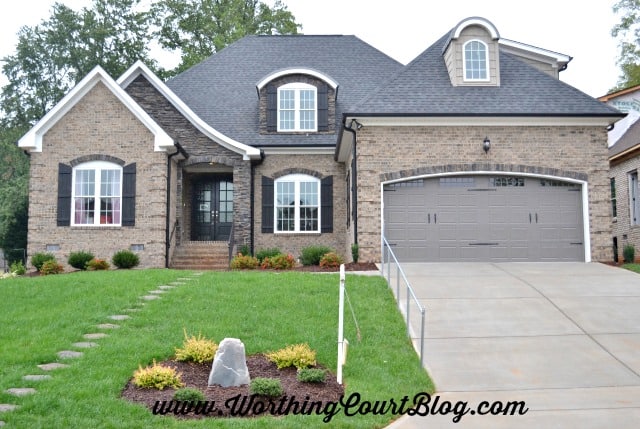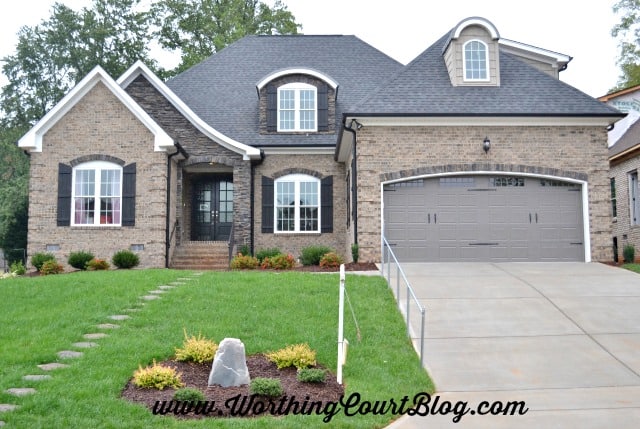 Pin
The decorating theme of the home was mid-century modern with a fairly vibrant color palette. To be honest, that isn't a style that I'm normally fond of, but all of the designers in this house sure did change my mind. They did a fabulous job of repurposing and mixing the old with the new and gave this home a completely up-to-date look.
The lead design team for the show house determined how each of the rooms would be used. I was a bit surprised by the functionality of some of the rooms on the main level. Not bad – just a bit different.
As you enter the foyer, you can see the dining room beyond.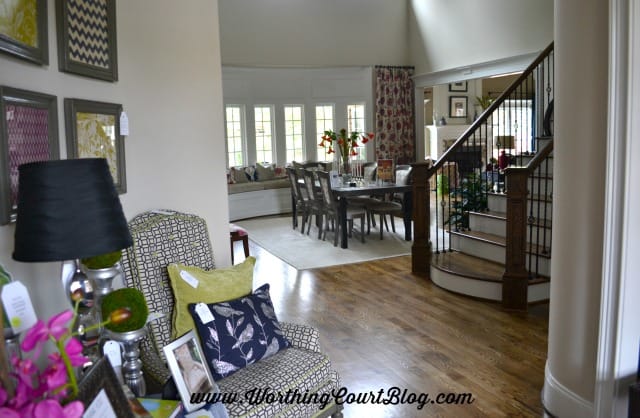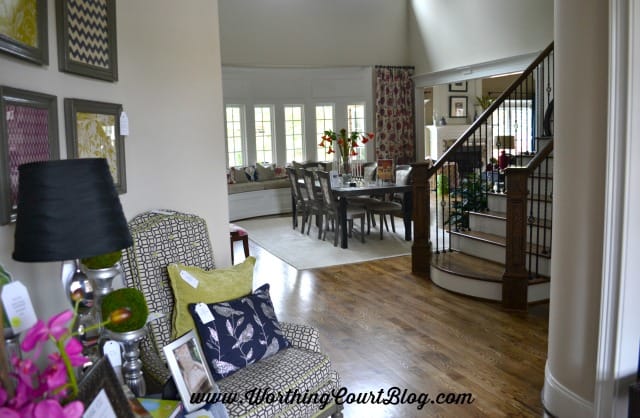 Pin
The dining room was fabulous with its curved window and bench. I would have expected this room to be a living room, but dining rooms are all about drama, and boy, the window in this room provided drama on top of drama.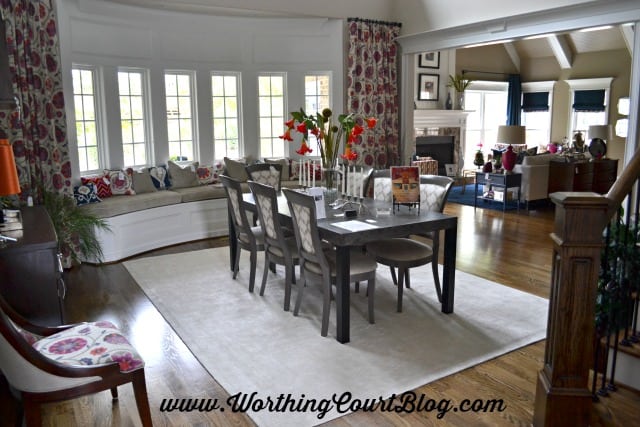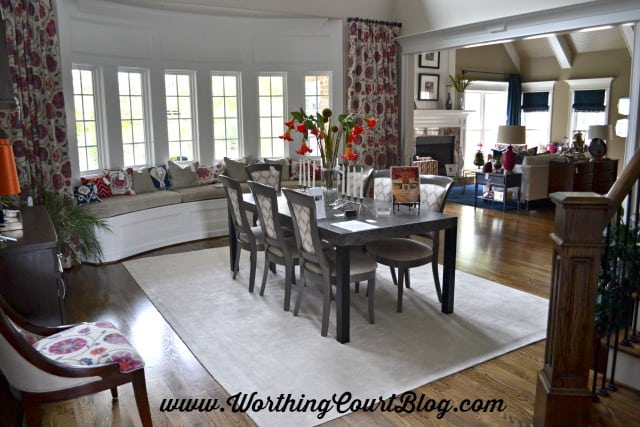 Pin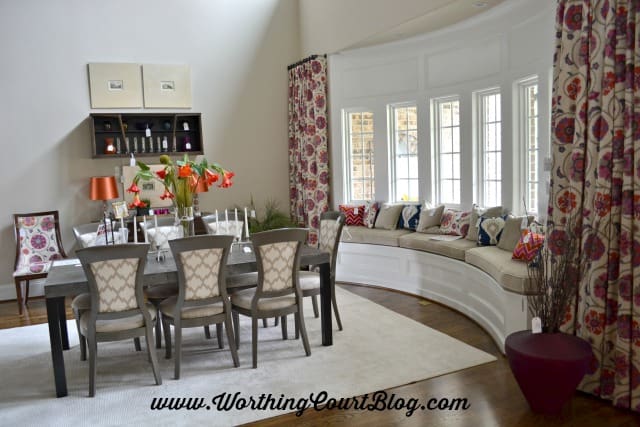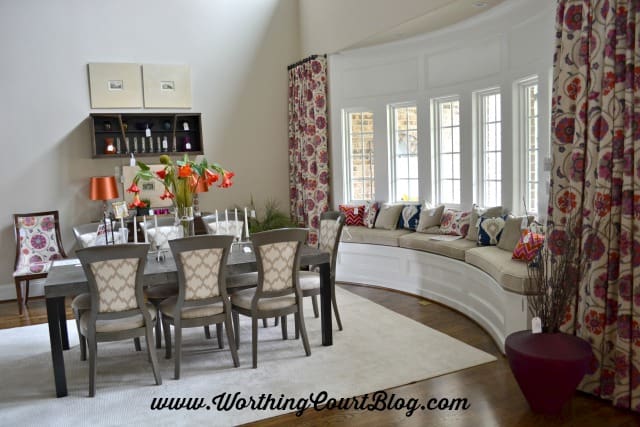 Pin
The room that I thought would have been the dining room, which was to the right of the foyer and directly off of the kitchen, was used an office.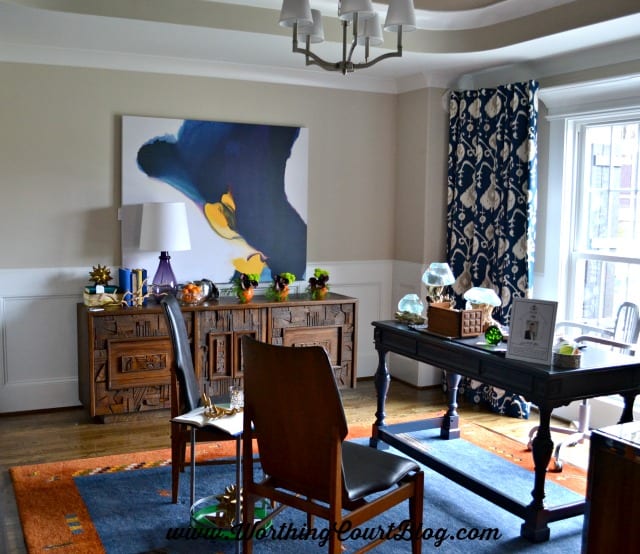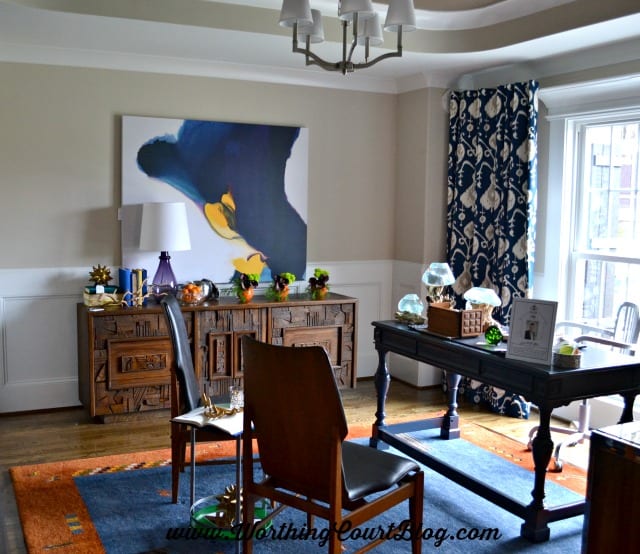 Pin
And then the room that I thought would have been the office (because it was located off to itself, on the very front of the house), was designed as a very pretty girl's bedroom.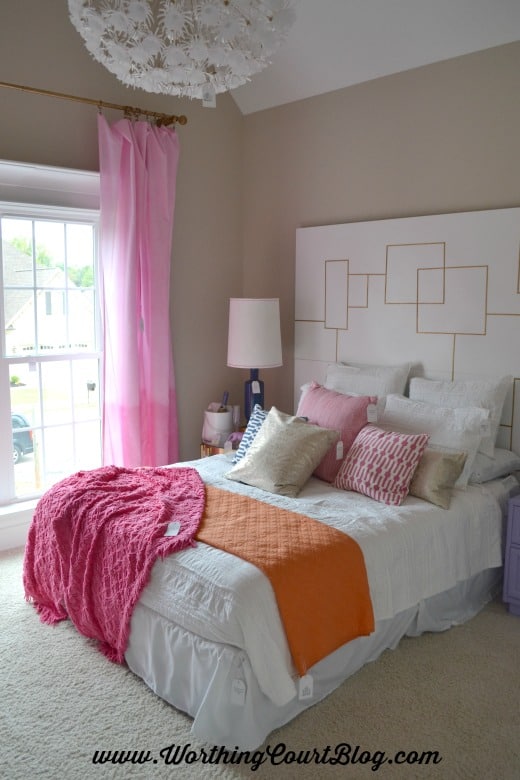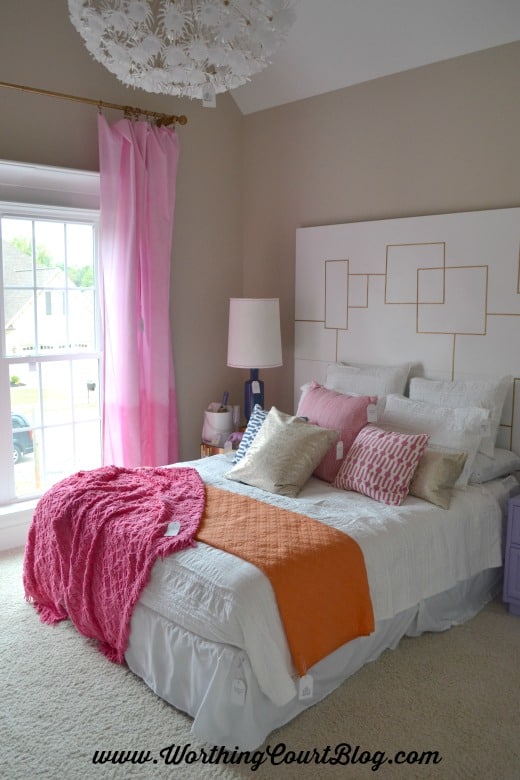 Pin
The master bedroom was also located on the main floor and was one of my favorite rooms.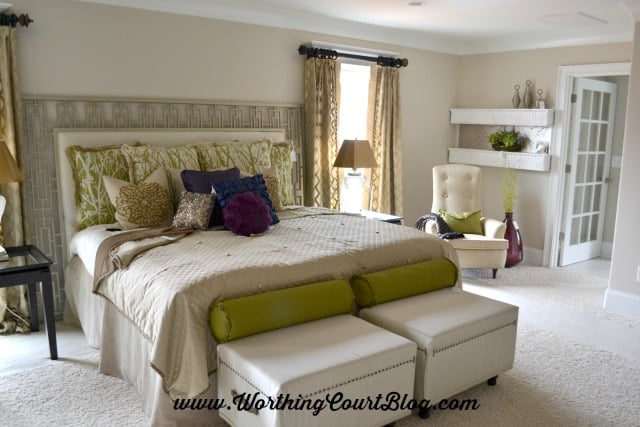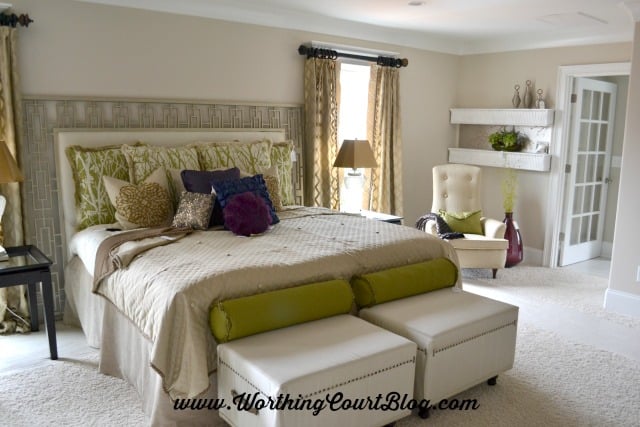 Pin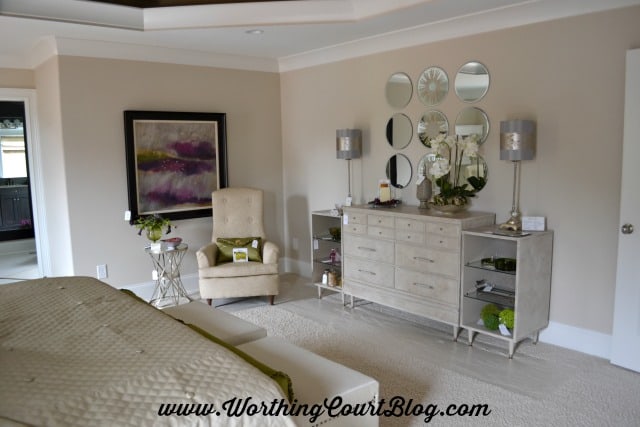 Pin
The gorgeous kitchen was outfitted with beautiful black cabinetry. A hidden walk-in pantry was located behind the large cabinet doors you can see to the left of the opening for the refrigerator.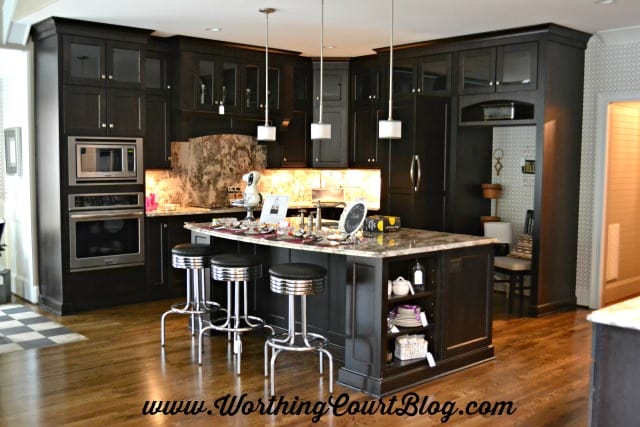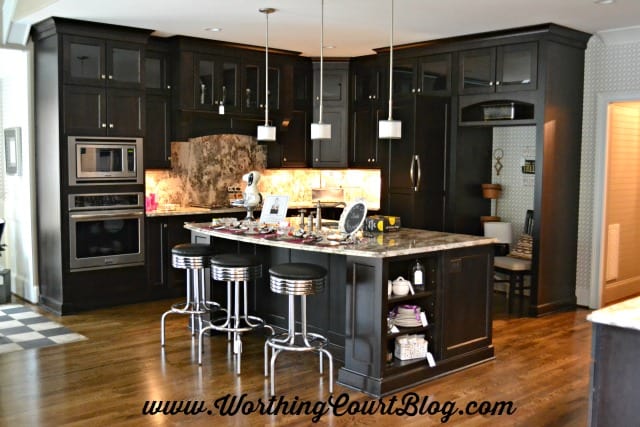 Pin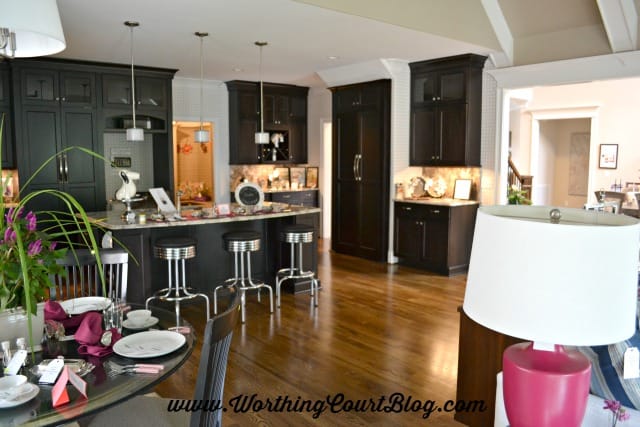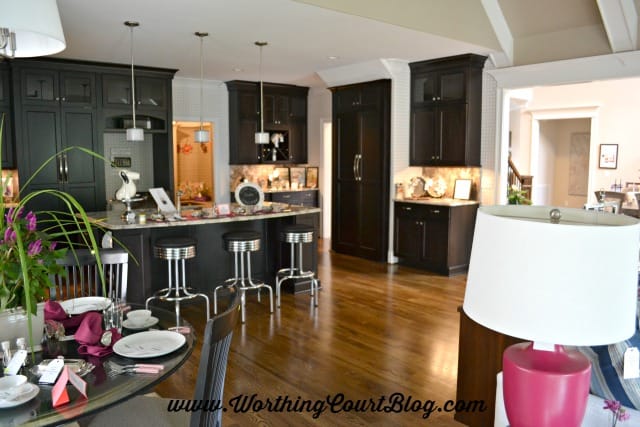 Pin
The breakfast nook was in an alcove in the kitchen.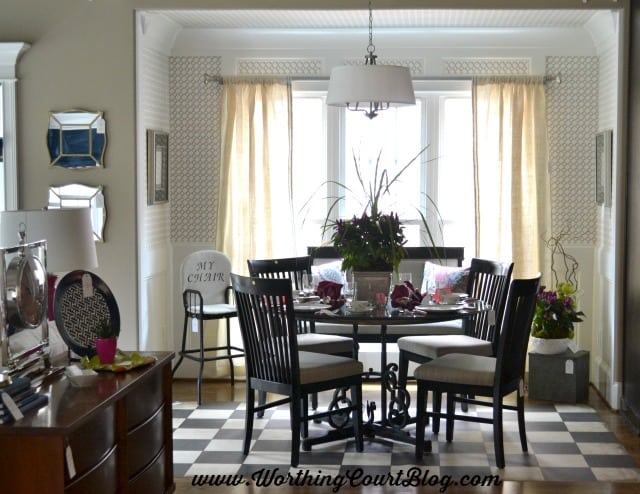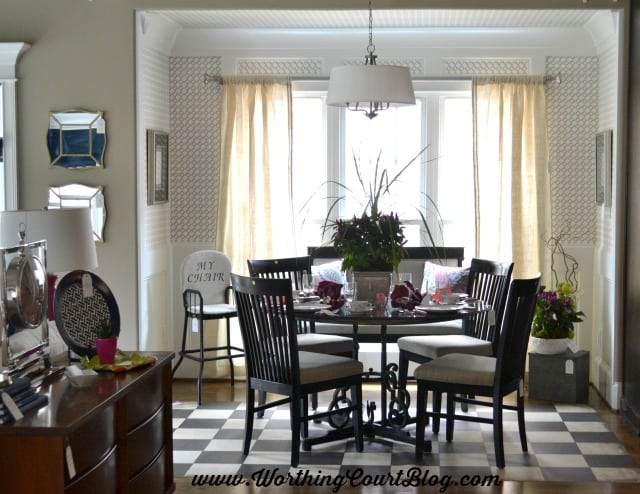 Pin
A family room with a soaring ceiling was opposite the kitchen area.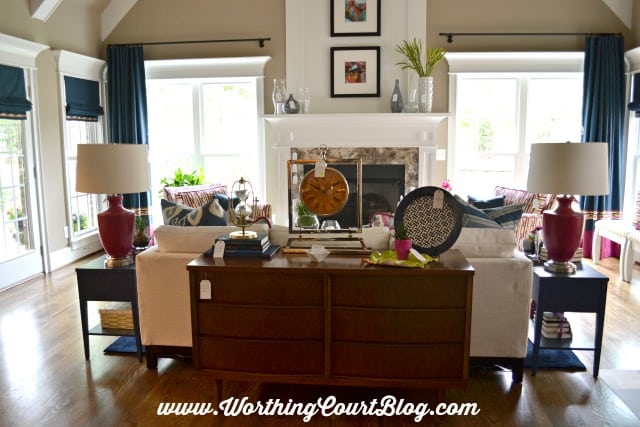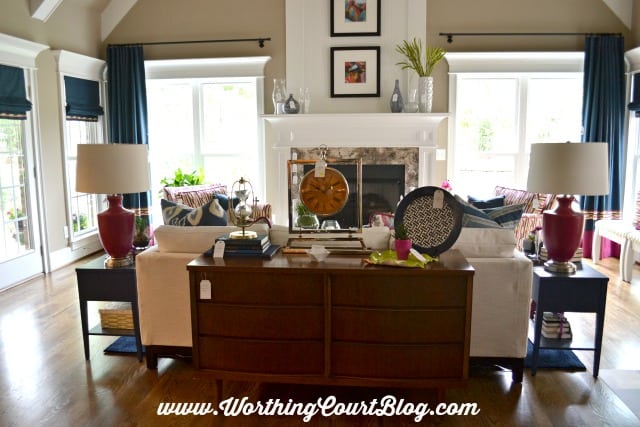 Pin
There were two bedrooms and a bonus room upstairs.
The bonus room was definitely styled as a place for a whole family to relax and play.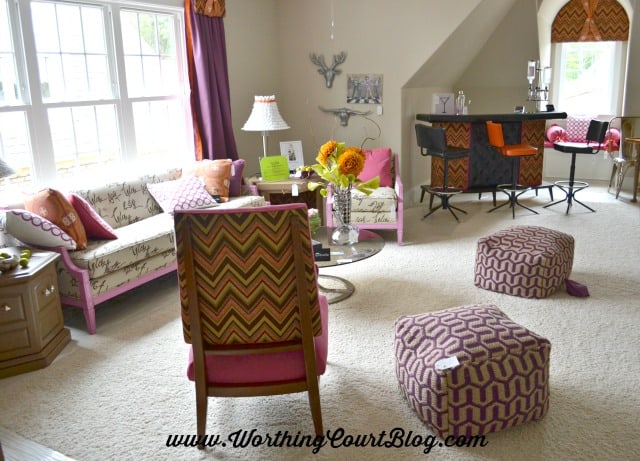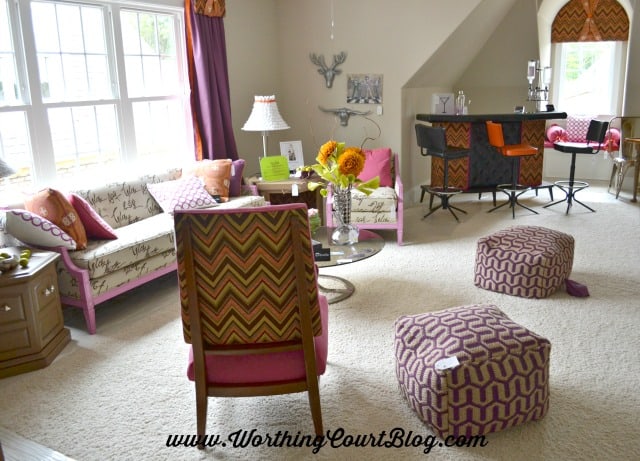 Pin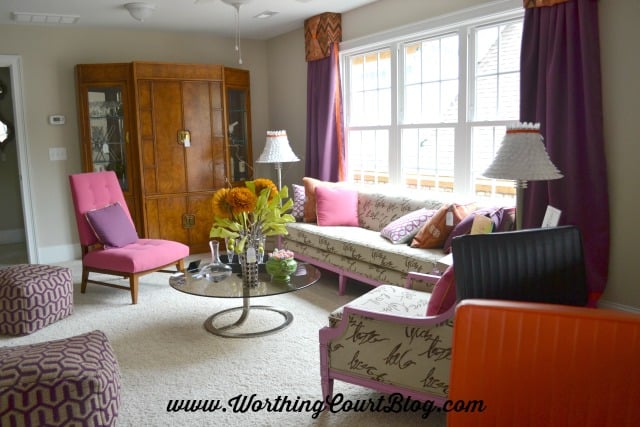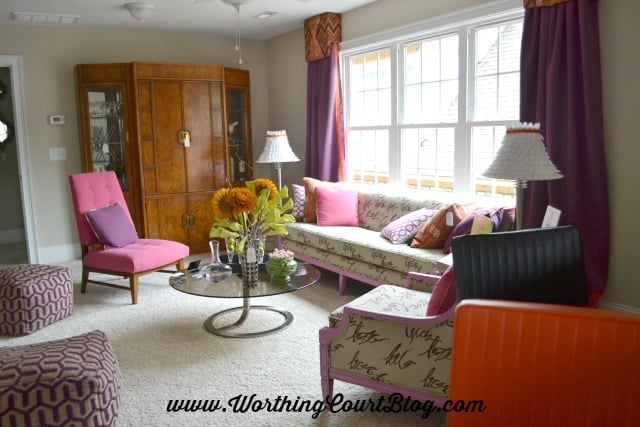 Pin
I love the pattern and color is this bedroom.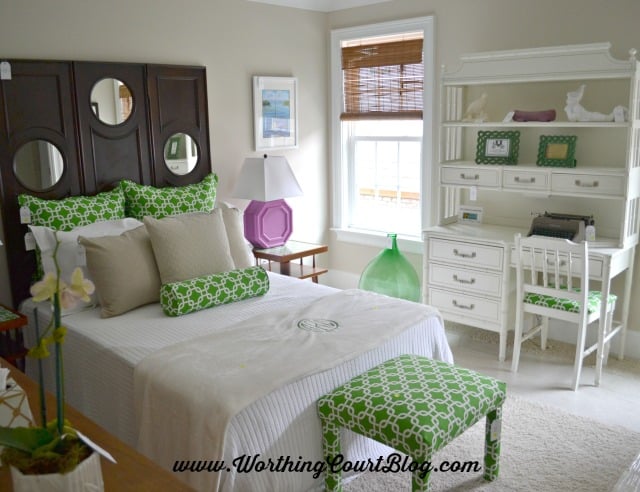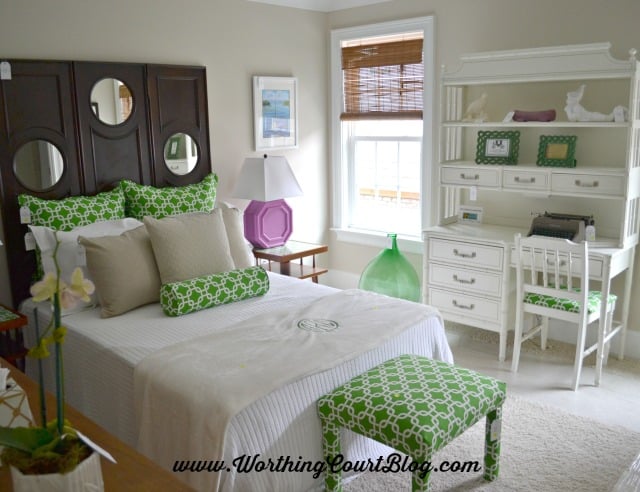 Pin
The final bedroom had a wonderful canopy feature above a daybed and a cool little sitting area.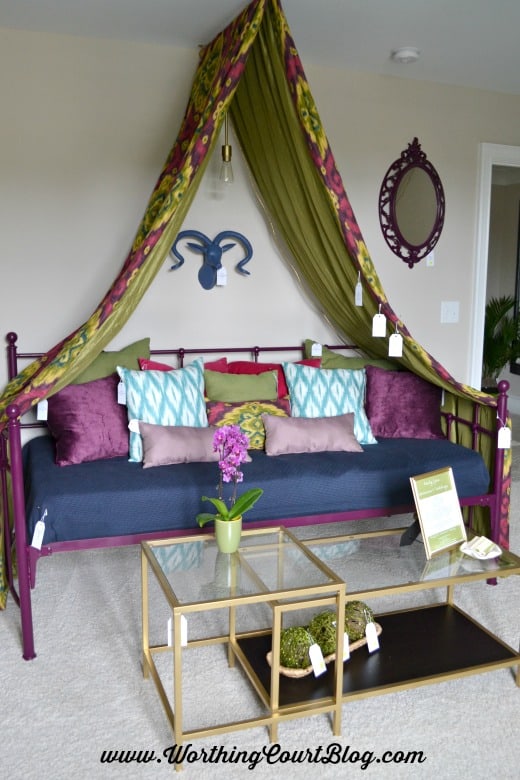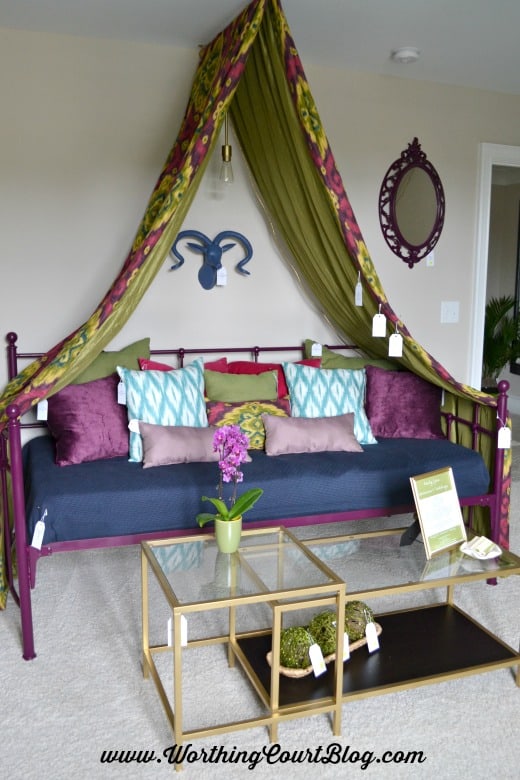 Pin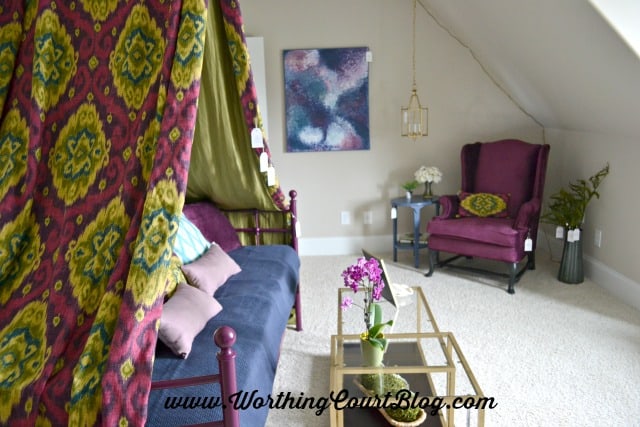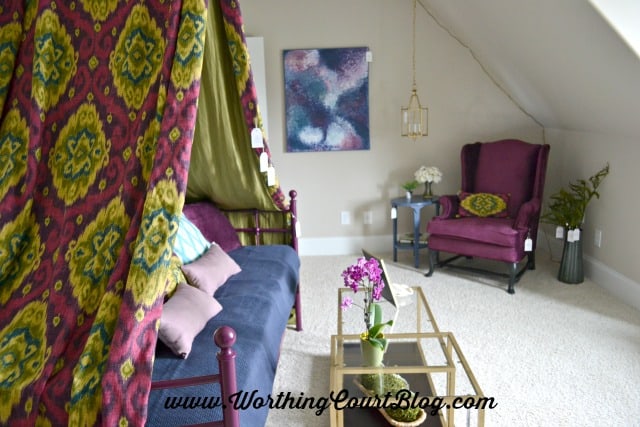 Pin
One of the purposes of the Chic Chateau is to show and inspire everyone how vintage and thrifted pieces can be updated and made to fit into today's homes. I'll be back in a few days to give you a closer look at many of the wonderful design details. Hopefully, you'll find some ideas to use in your own home!
Sharing here:
Inspiration Monday at Refresh Restyle, Inspire Me Monday at Sand and Sisal, Monday Funday at That's What Che Said, Metamorphosis Monday at Between Naps on the Porch, The Scoop, Inspire Me Tuesday at A Stroll Thru Life, The Inspiration Exachange on Tuesday at Ella Claire Inspired, Wow Us Wednesdays at Savvy Southern Style, Feathered Nest Friday at French Country Cottage, The Inspiration Gallery On Fridays at Craftberry Bush, Show-Licious on Saturday at 3 Little Greenwoods