Raise your hand if you've already started working on Christmas projects for this year.
I've seen some really adorable diy Christmas trees around the web lately. Here are 5 to inspire you. Enjoy!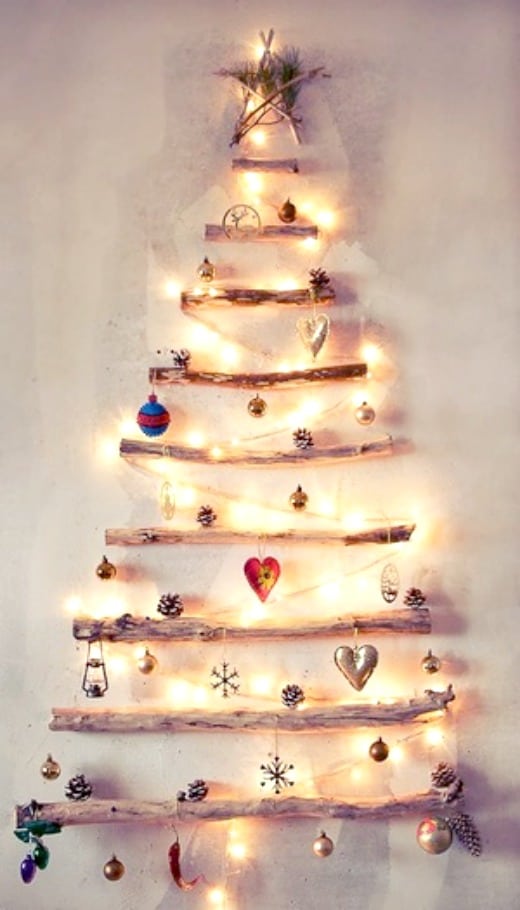 Found on Pinterest. Original source unknown.
Turn a ready-made or diy pom-pom garland into the shape of a tree.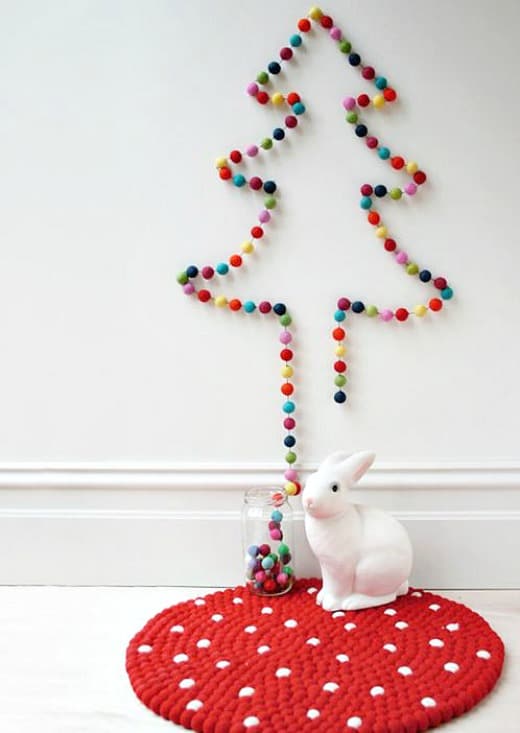 For all of you pallet wood users out there.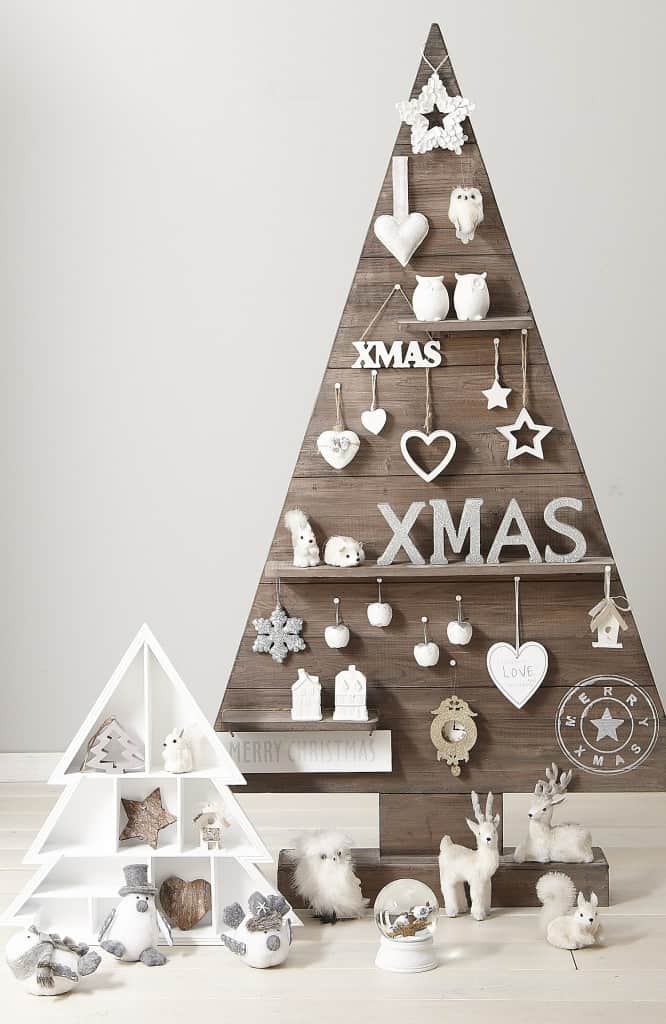 Glue torn bits of paper onto a piece of cardboard and tuck it into a bookcase.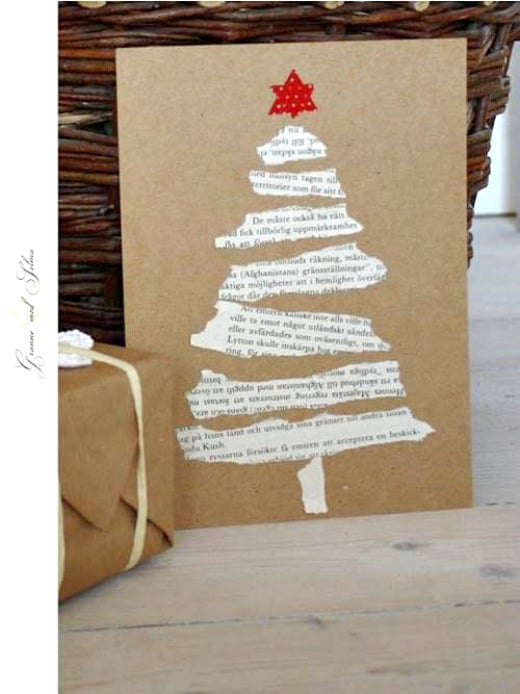 I'll end with an over the top tree made by covering a foam shaped tree with vintage costume jewelry. Oooh how pretty!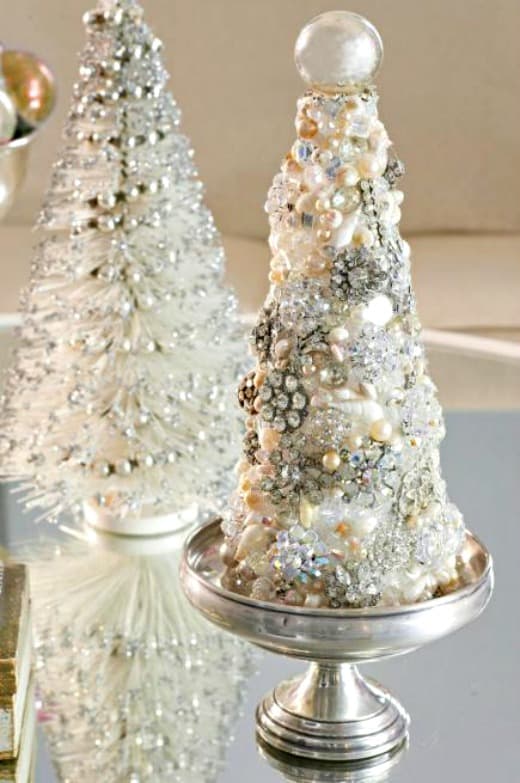 So tell me – are you in Christmas mode yet?