10 Amazing DIY Farmhouse Lamps To Try Right Now
Here are 10 beautiful DIY farmhouse lamps to inspire you!
If you're anything like me, you've accumulated a stash of cast off lamps over the years.  Anyone remember the brass lamps of the 80's?  How about those heavy, ornate Tuscan style lamps of the 90's?  Many of those old lamps have reappeared in my house from time to time, only to be relegated back to my attic because they just don't fit in with my current farmhouse style.
You may remember that I'm working on my dining room makeover right now.  I need a little stylish lamp on a chest that I have in there and would love to pull something from my stash, but I was feeling very uninspired as I stared at my collection of old lamps.   So, I turned to some of my blogger buds for farmhouse lamp makeover inspiration and they did not disappoint!  I hope you'll come away inspired too by their creativity!
Click on each link above the image to see the before and after pictures. Please be sure to pin from the original source.
Farmhouse Lamps
Turn a plain Jane lamp into a rustic farmhouse thing of beauty with joint compound and paint.  The joint compound adds great texture to an otherwise blah surface.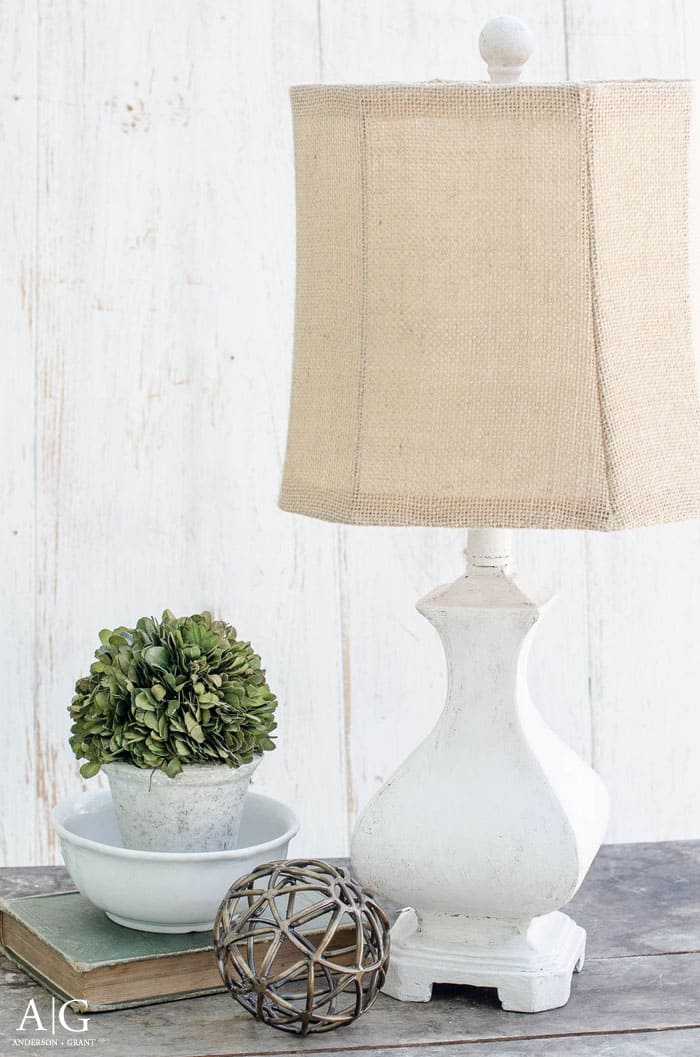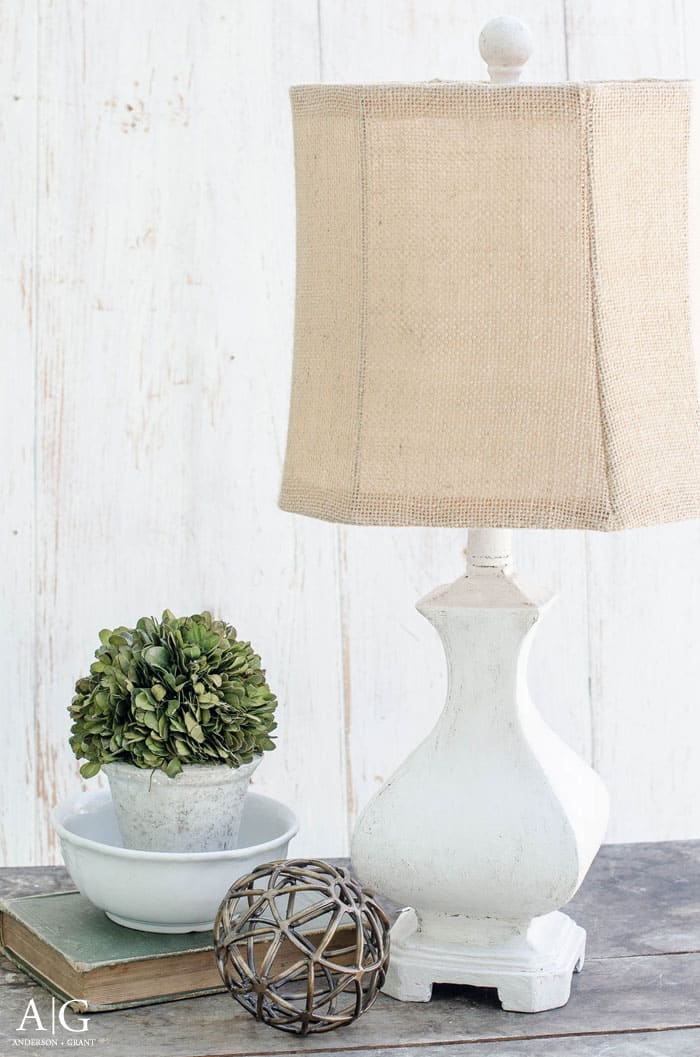 Dilemma…you want a new copper lamp, but it's gonna cost ya a pretty penny.  As in $225 worth of pretty pennies.  Does $16 sound better?  All it took was a trip to a thrift store, a little spray paint and a new shade to turn a not so right dated brass lamp into just right!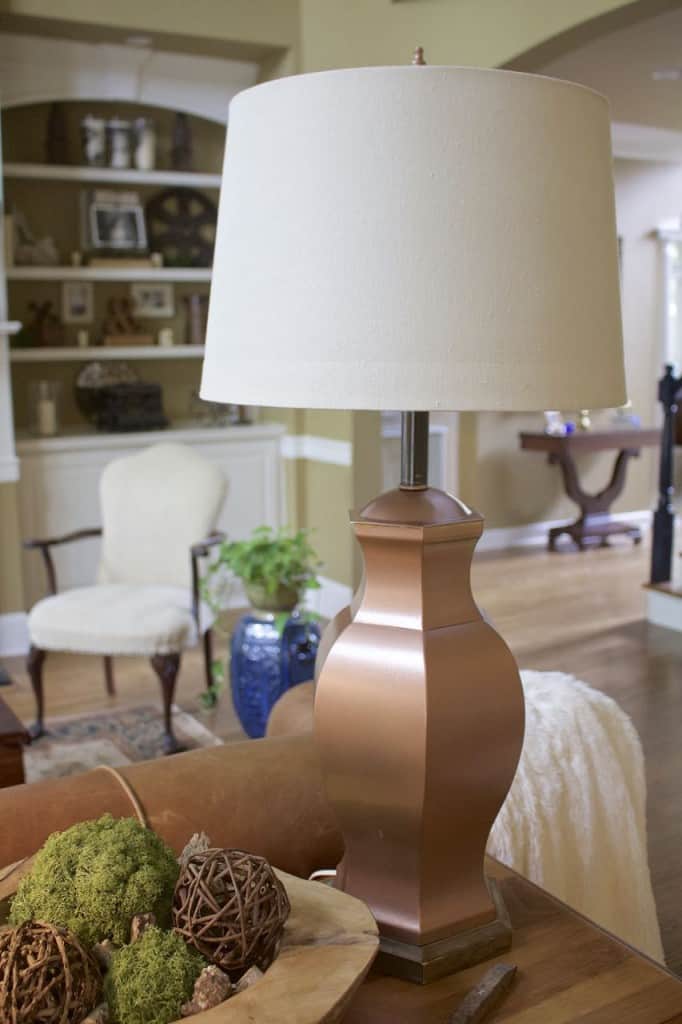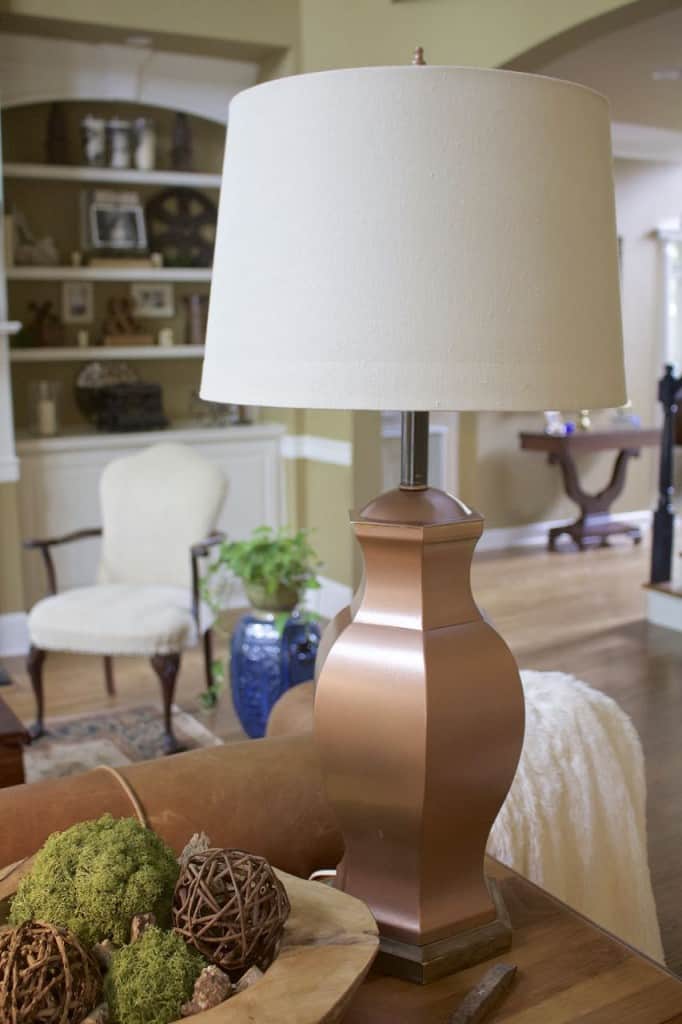 Here's another knock-your-socks-off DIY lamp.  Why spend $469 for the Pottery Barn version when you can DIY your own farmhouse lamp for $20?  You never know what you're going to run across at a thrift store!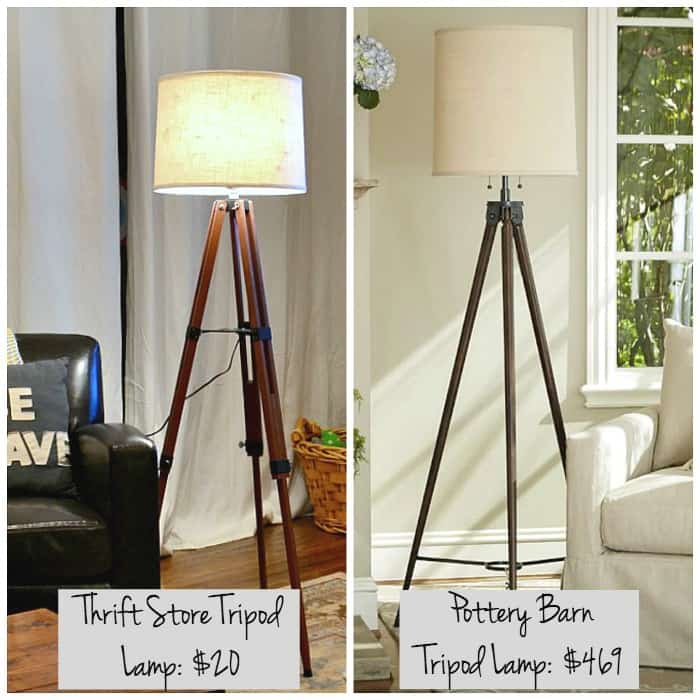 Can you pair mercury glass with rustic?  Absolutely!  What could be more farmhouse than a mason jar lamp paired with a burlap shade?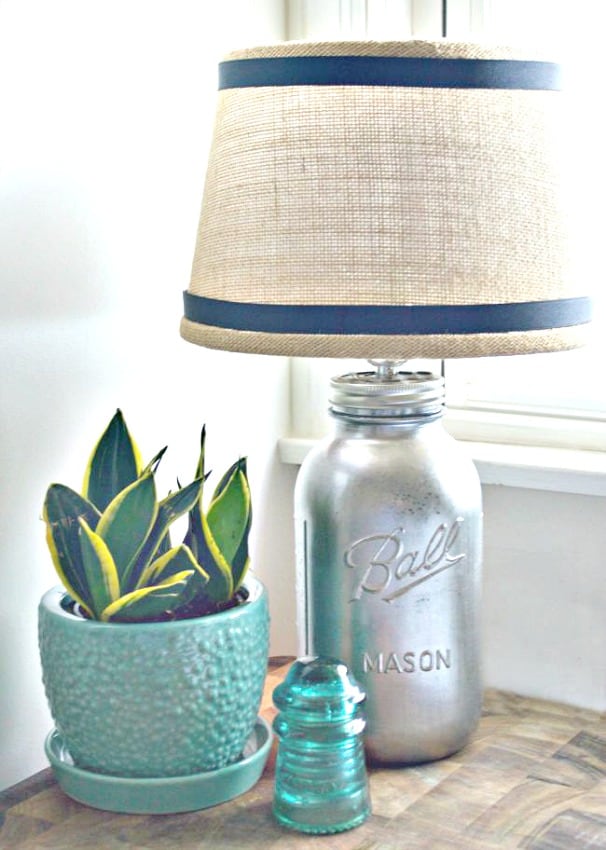 Just because it's broken, doesn't mean it's useless.  Turn an old thermos into an awesome vintage lamp.  How clever and looks amazing!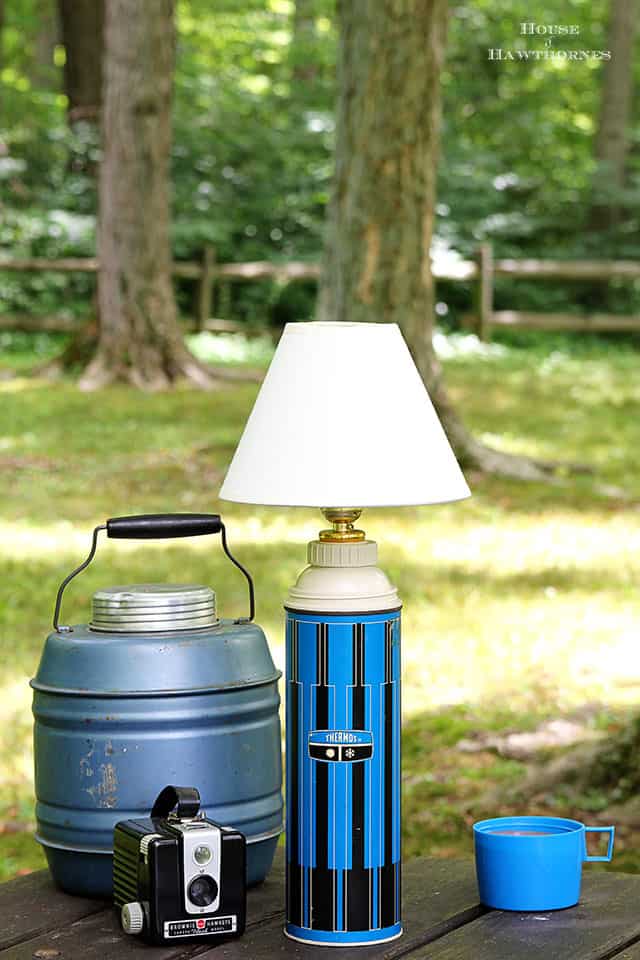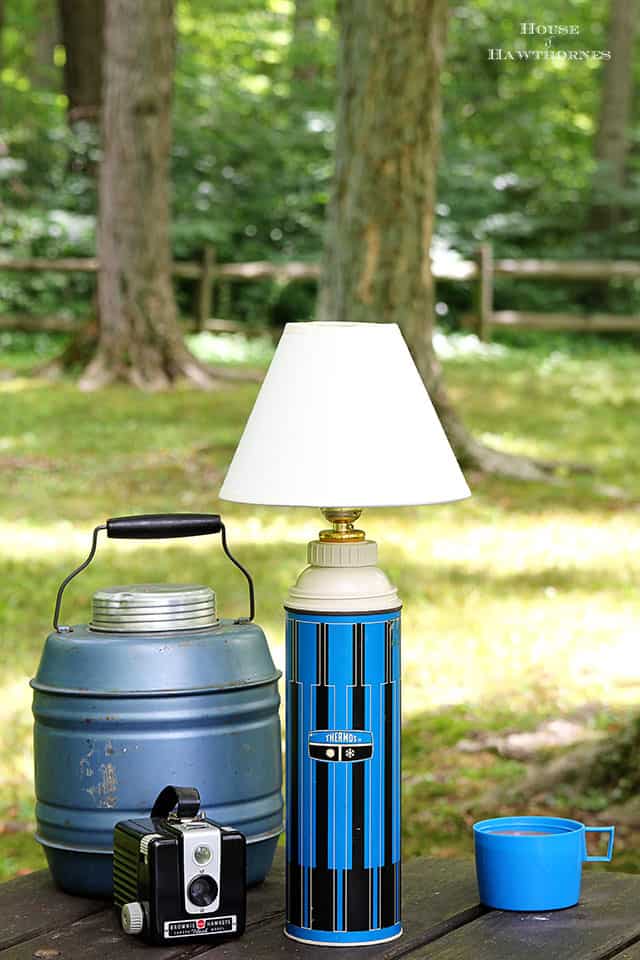 You won't believe what this adorable vintage looking little lamp looked like in the beginning.  Is there anything that you can't do with paint stir sticks?  Genius!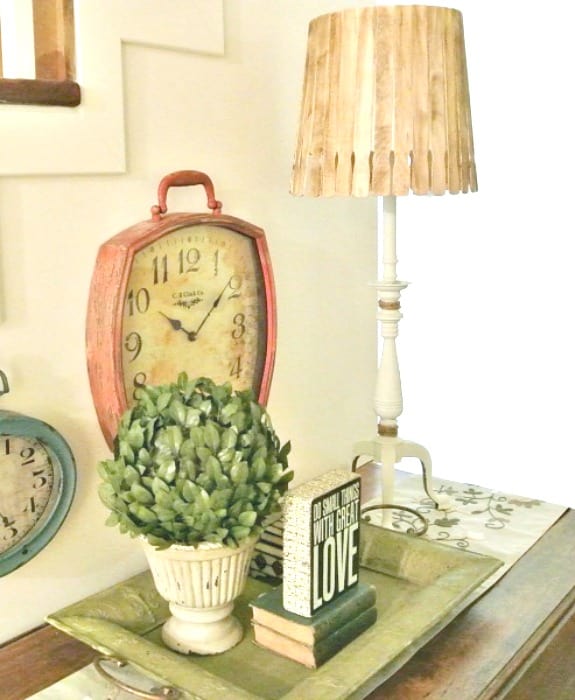 Easy as 1-2-3.  Create a stunning lamp from a glass jug and a lamp kit.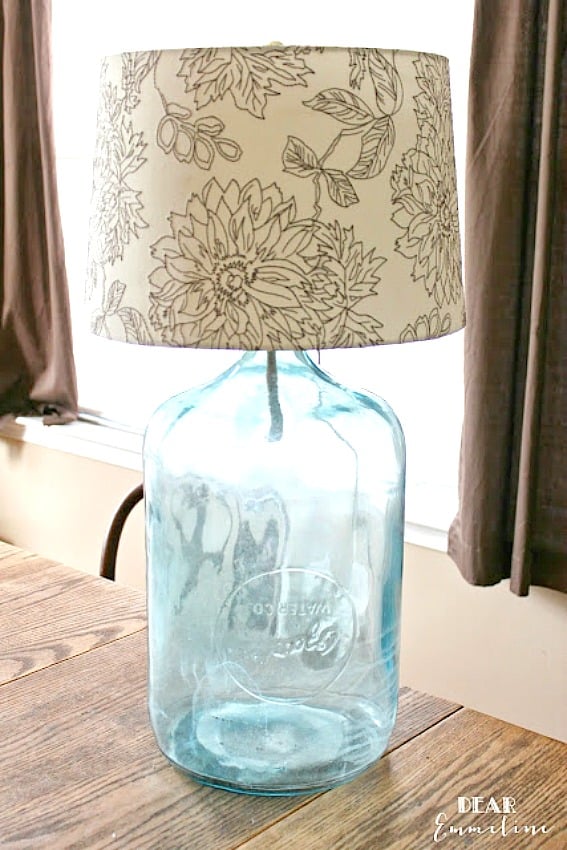 Need to shed a little light outside, but don't have an electric outlet handy?  Think outside of the box and turn a solar light into a lamp.  With this idea you get a lamp, a planter and a house marker all in one!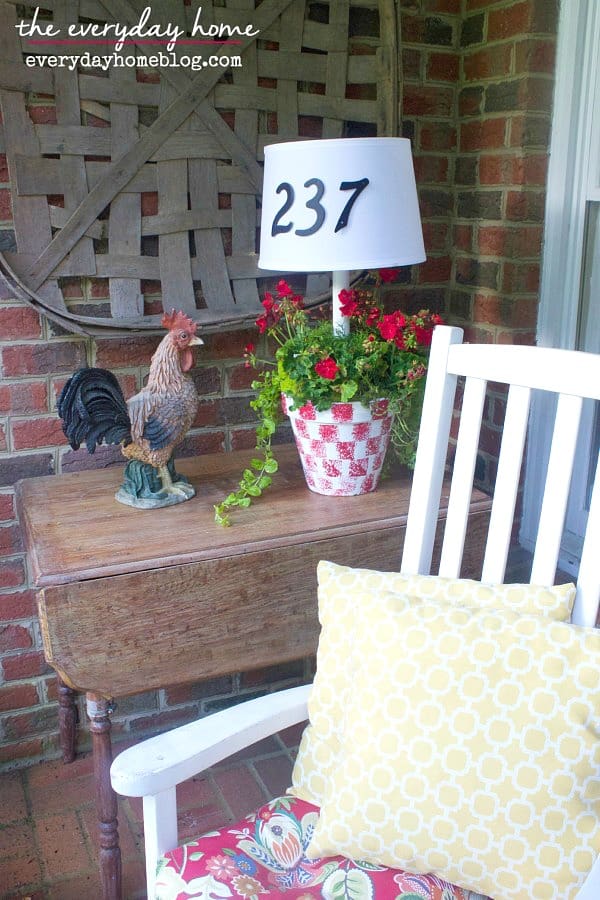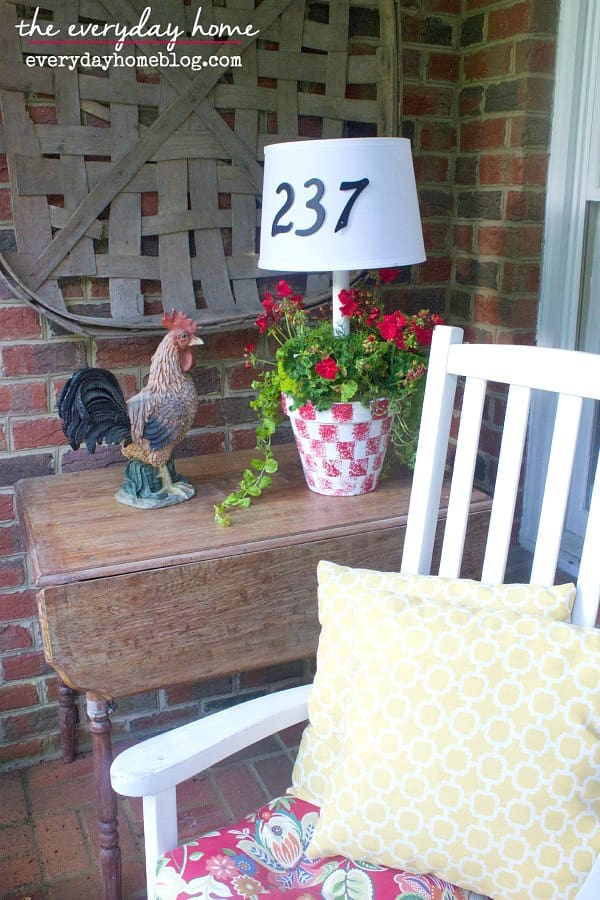 In the realm of farmhouse lamps, I would never include a swing arm lamp.  But, add a quick paint job and recovered shade and voila!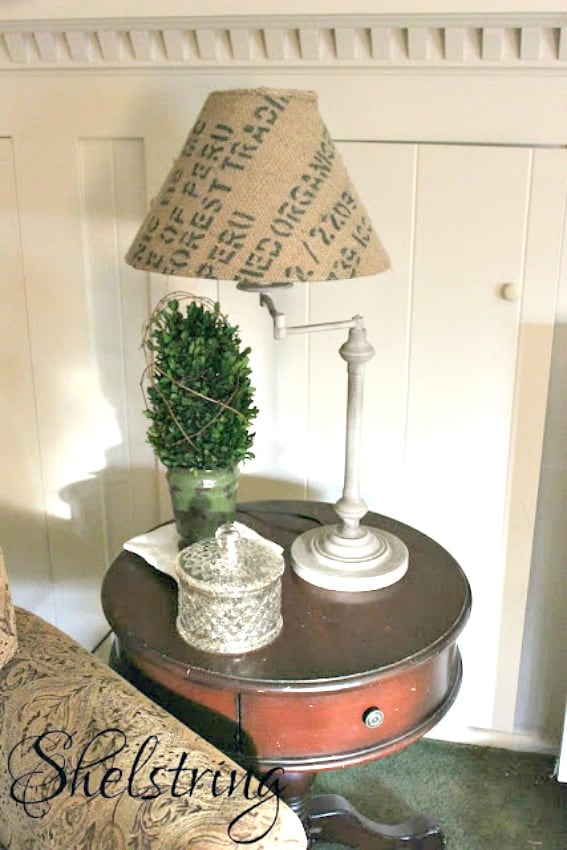 You can create a lamp from almost anything these days.  Even an old porch balustrade!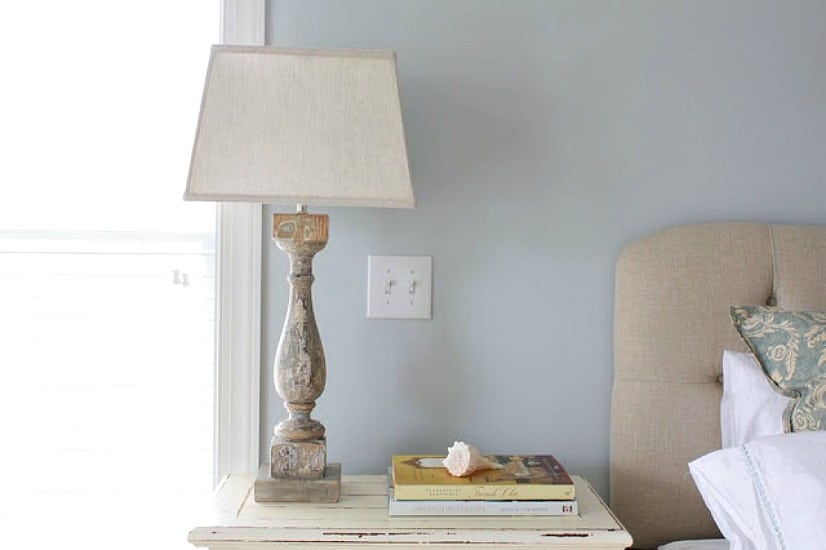 How about you?  Do you have any old lamps that could use a makeover?  Have you ever recovered a shade?
PIN IT FOR LATER!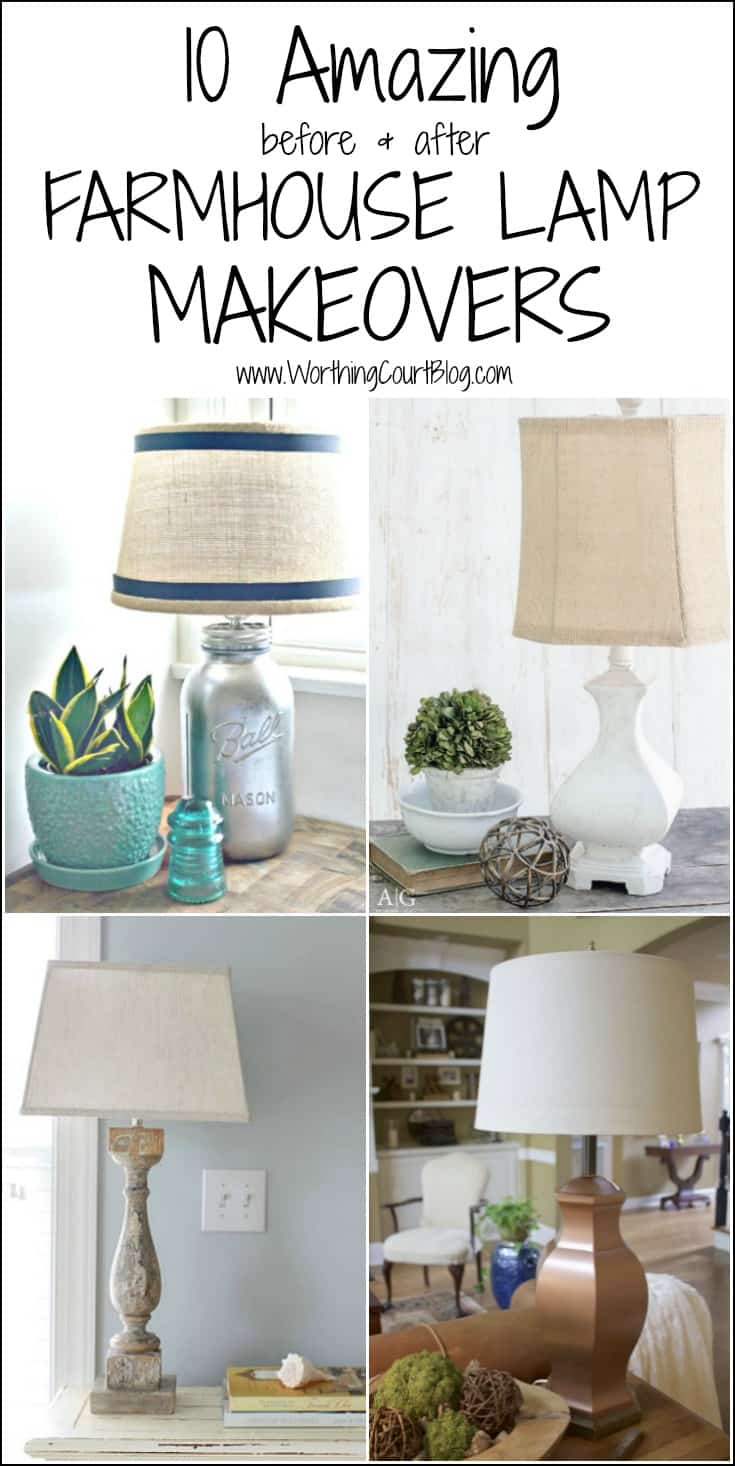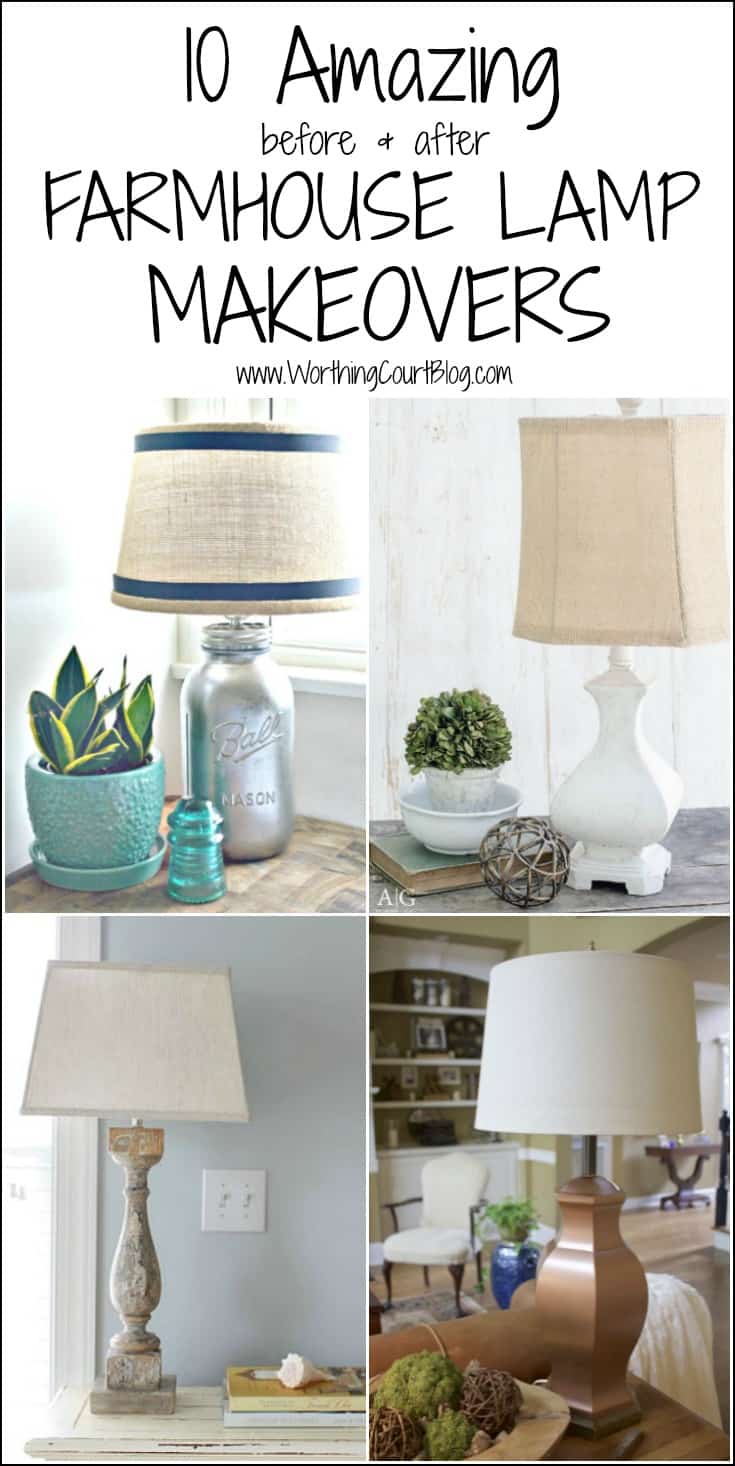 Sharing at THESE great parties.