How To Make A Valentine's Day Wreath For Under $10
Create this beautiful Valentine's Day wreath for under $10.00!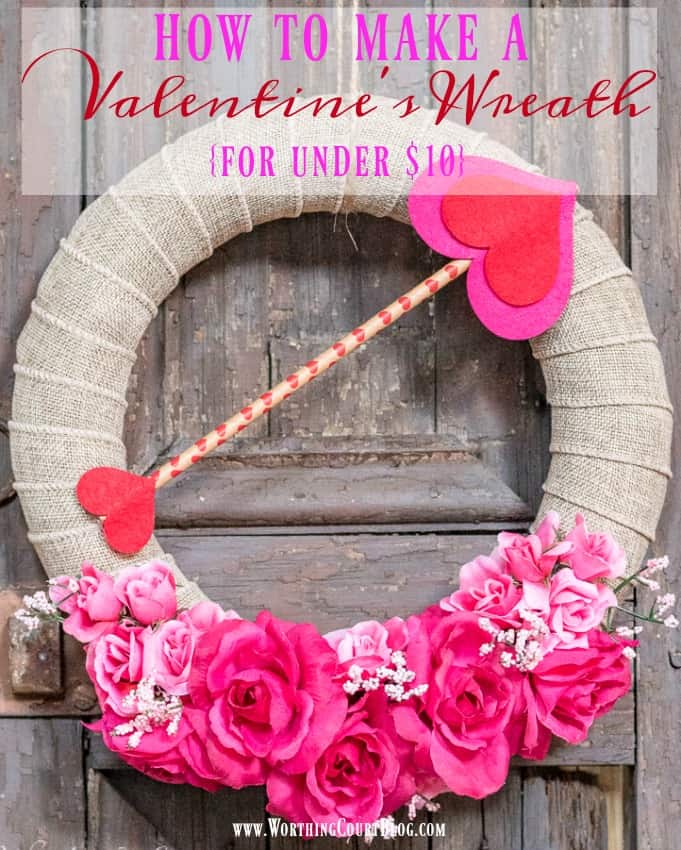 Pin
Happy snowy Sunday, my friends!  Yup – as I type this, I'm watching a beautiful snow fall this morning right outside of my family room windows.  I know many of you will disagree, but this southern girl likes her some snow!  I'm here concentrating on all things Valentine's Day.
I don't know about you, but I don't go all out when it comes to decorating for Valentine's Day.  I mean, I'm still recovering from the excesses of Christmas.  But, I do like to add simple touches of love here and there.  I usually wind up doing a small craft that I can tuck in somewhere, and this year I wanted to add a Valentine's Day wreath to my small supply of decorations.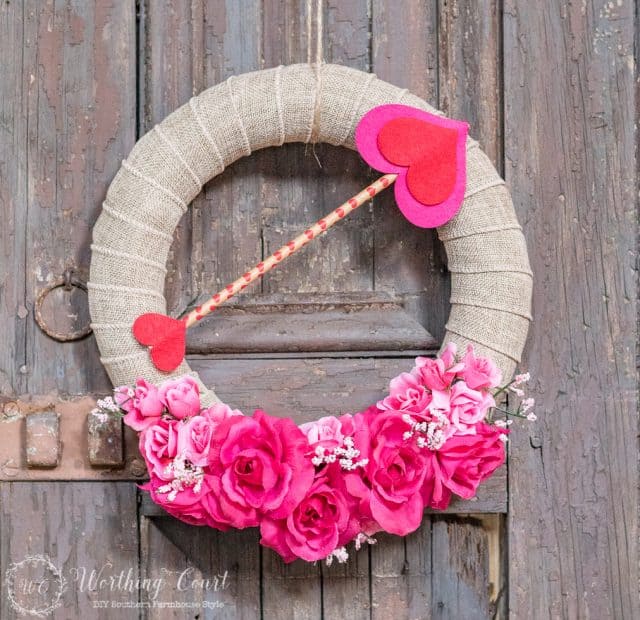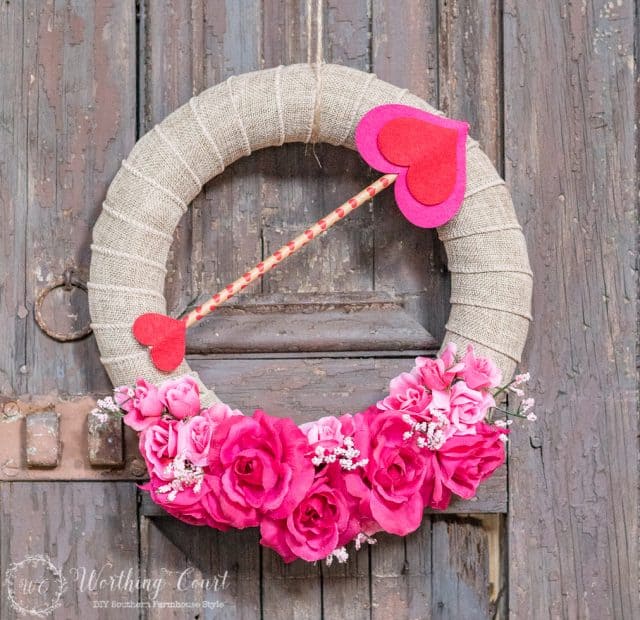 Pin
A quick trip to the store provided everything that I needed.  I have a total of $9 invested in my supplies, but I actually wound up only using $7 worth.  Everything that you see here came from the dollar store, except for the straws, which came from the dollar spot at Target.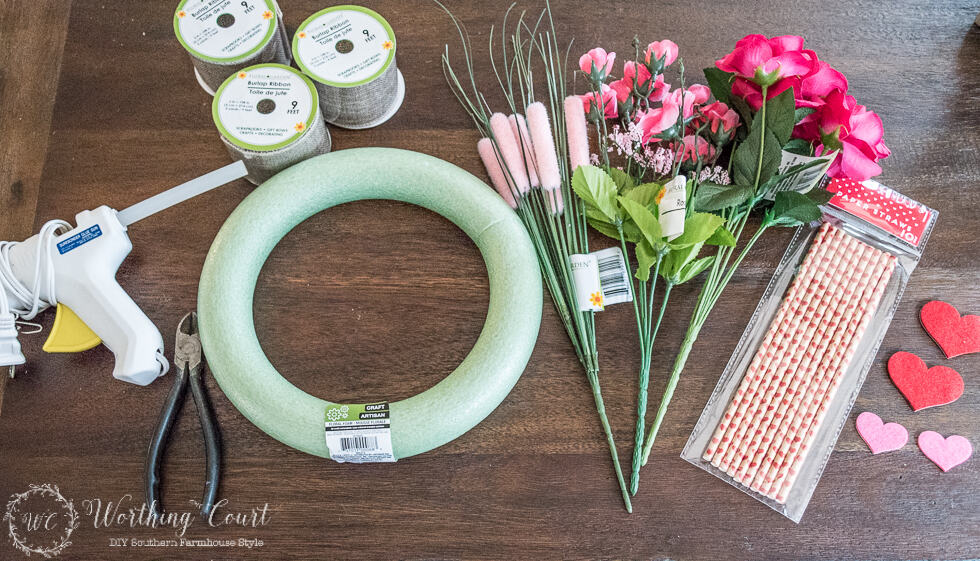 Pin
The first step is to wrap the wreath form with burlap ribbon.  The above photo shows three rolls of ribbon, but I only used two.  I started the ribbon by running a small bead of hot glue on the back of the wreath to hold the end of the ribbon in place.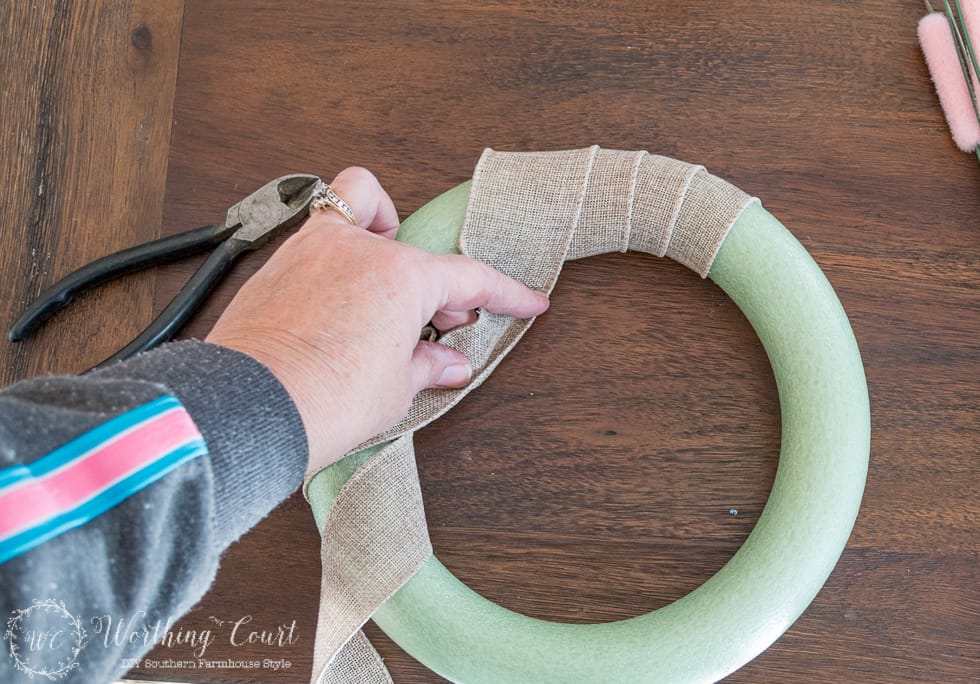 Pin
Wrap, wrap, wrap, until a couple of minutes later you wind up with this.  I ran another bead of hot glue on the back to secure the end of the ribbon again. (You can ignore those stickers in the lower right corner – I wound up not using them. They're not included in the dollar amount.)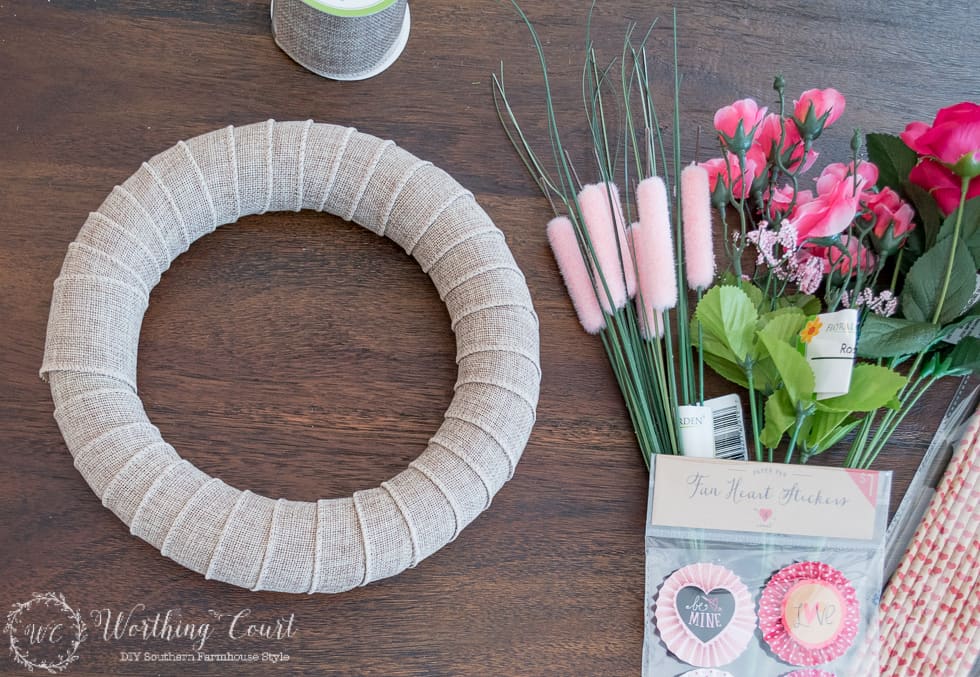 Pin
The next step is to prep the pretty flowers for attaching to the Valentine's wreath.  Using wire snips, I snipped the stem from the back of each flower.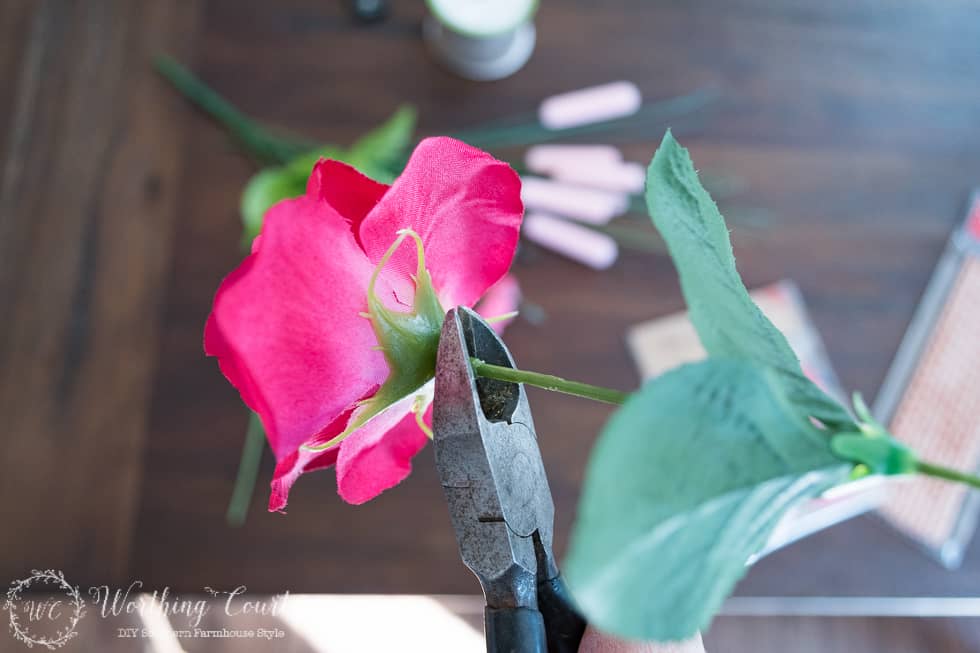 Pin
Be careful not to snip too closely though, or your flower will fall apart.  This is what you want to wind up with.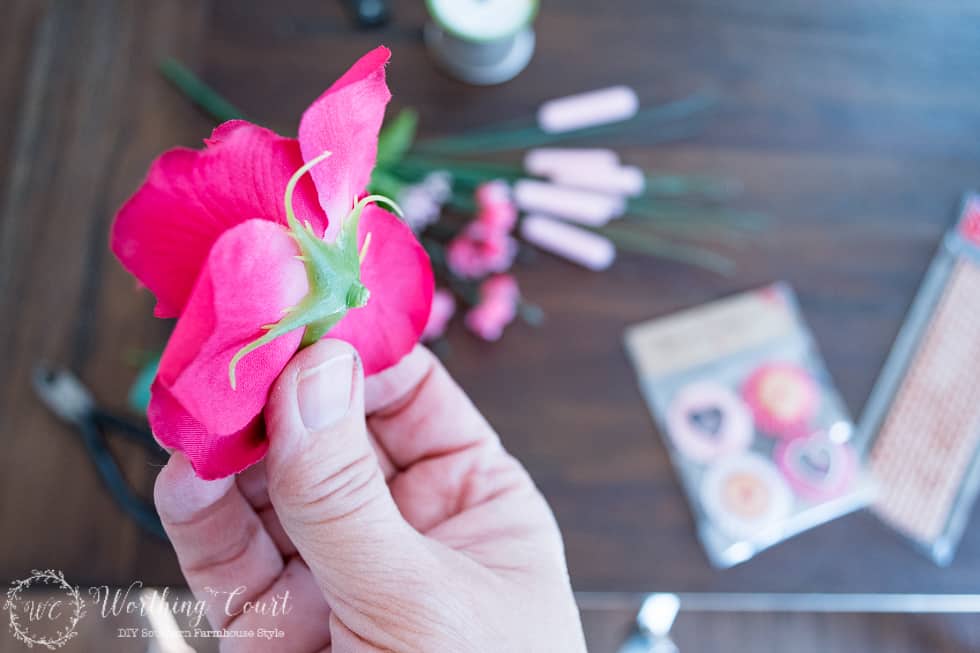 Pin
Once all of the stems have been snipped from the flowers, just hot glue them to your DIY wreath in an arrangement that's pleasing to you.  I glued the larger flowers first and then filled in with the smaller pink ones.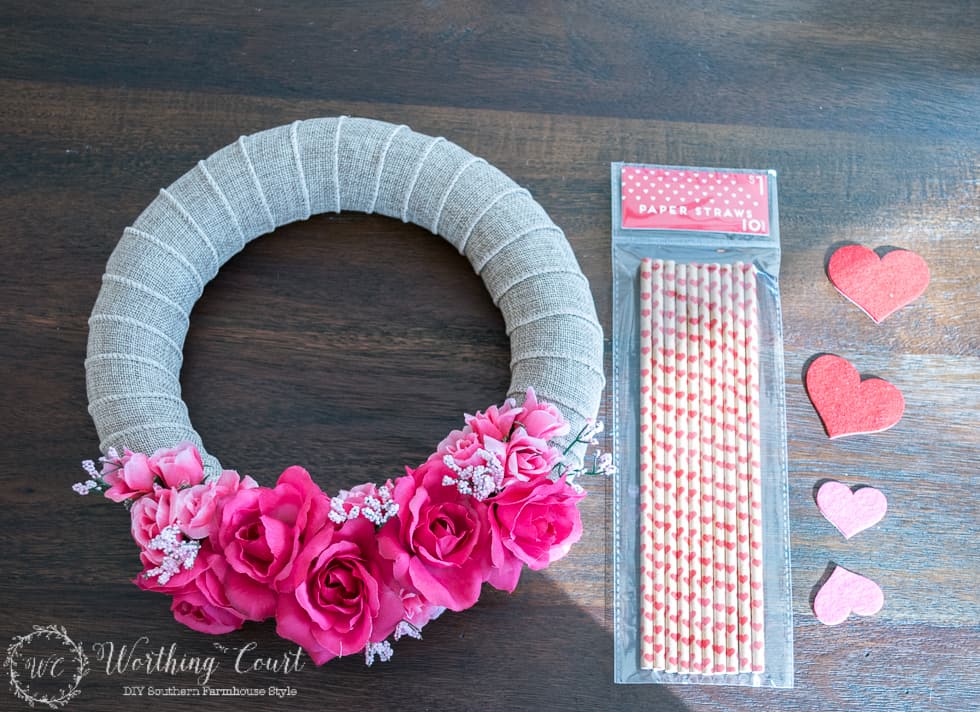 Pin
Now to make the oh-so-simple love arrow.  The felt hearts are stickers, so all I did was to place one on the straw in the position that I wanted it and then stick the matching heart to the back of it.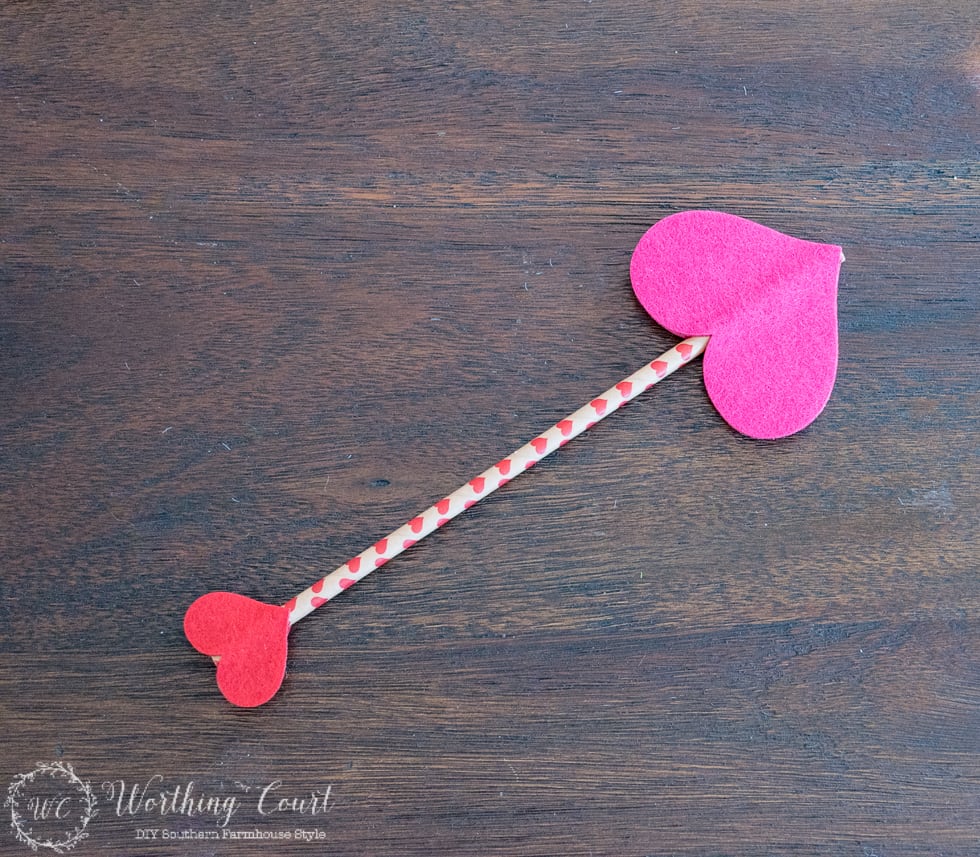 Pin
Position the heart where you want it to be and attach it with a couple of spots of hot glue.  You're done!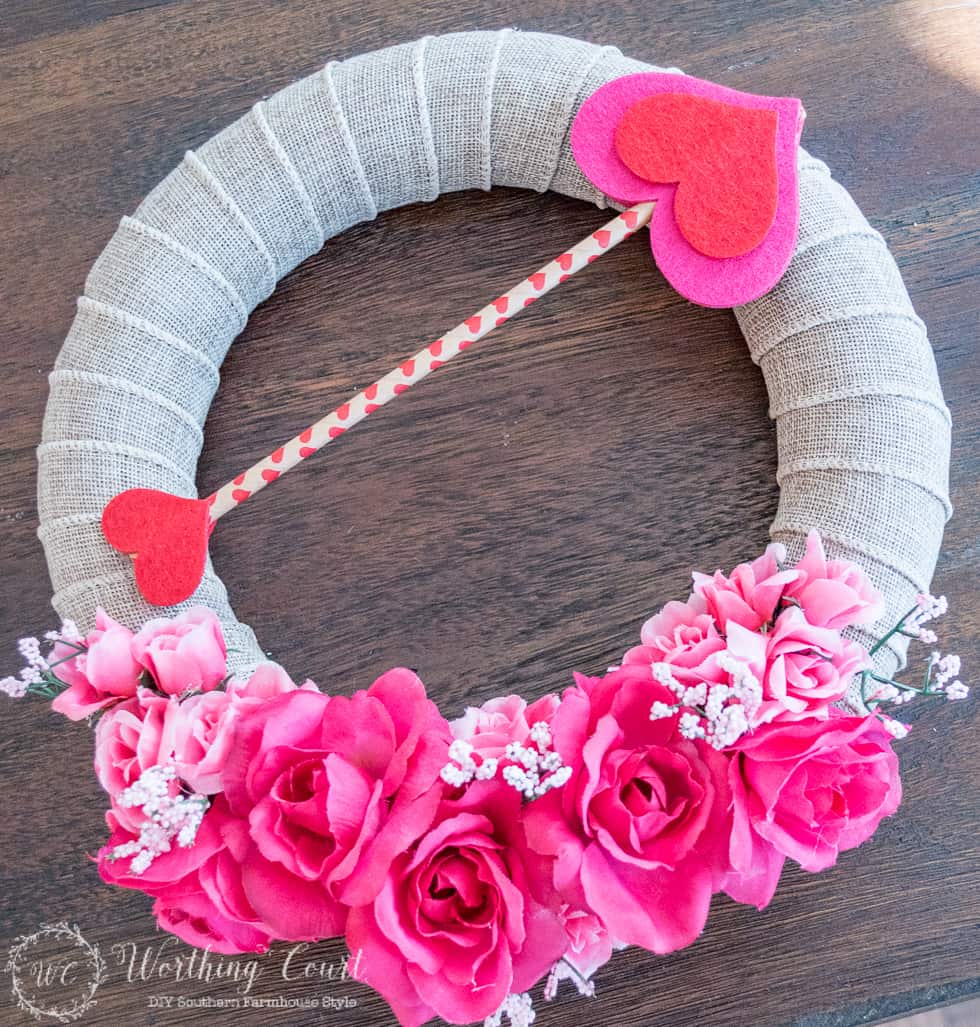 Pin
This DIY wreath looks super cute hanging with just a piece of jute twine!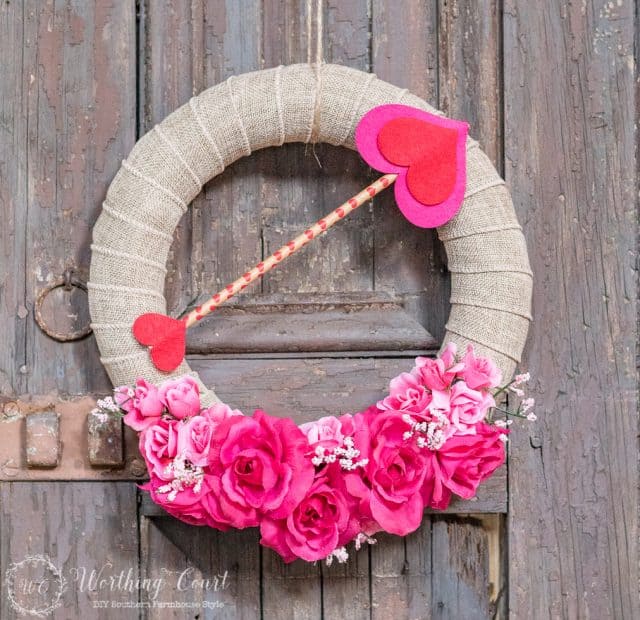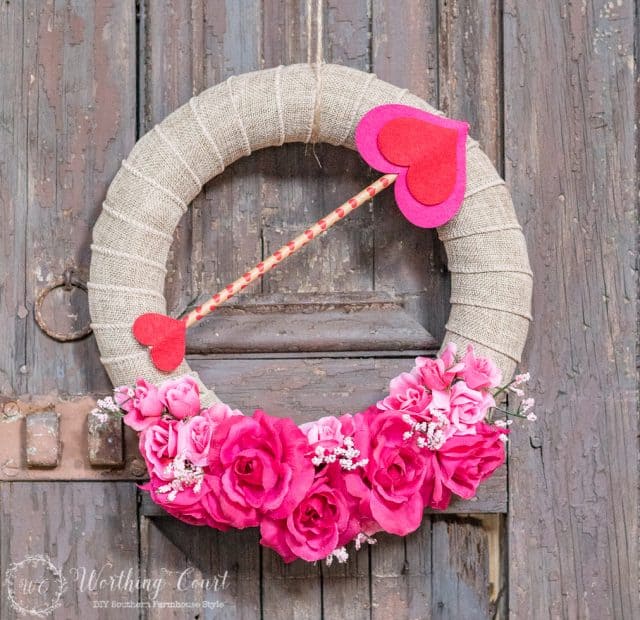 Pin
I'll show you where I actually used this heart wreath soon.  How about you, do you do any decorating for Valentine's Day?
Pin it for later!


Pin
Sharing at THESE great parties.