I hope you enjoy this centerpiece from the dining room of our former home. We've moved and are completing the remodel of our new-to-us home. Click HERE to see my DIY Southern Farmhouse Style!
This Easter centerpiece on my dining room table might just be my favorite one ever!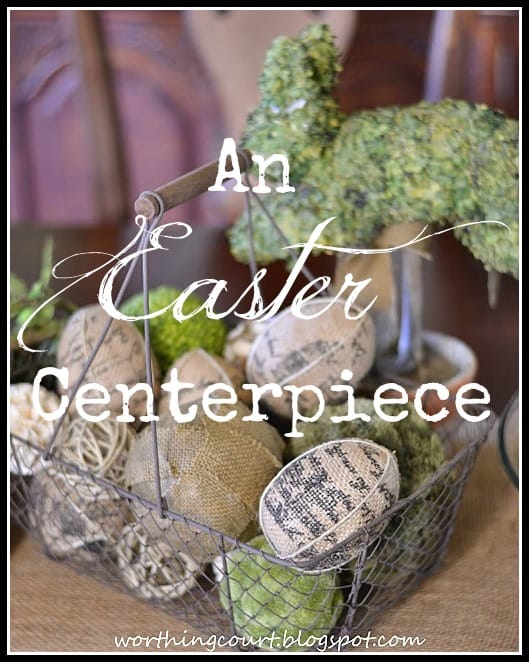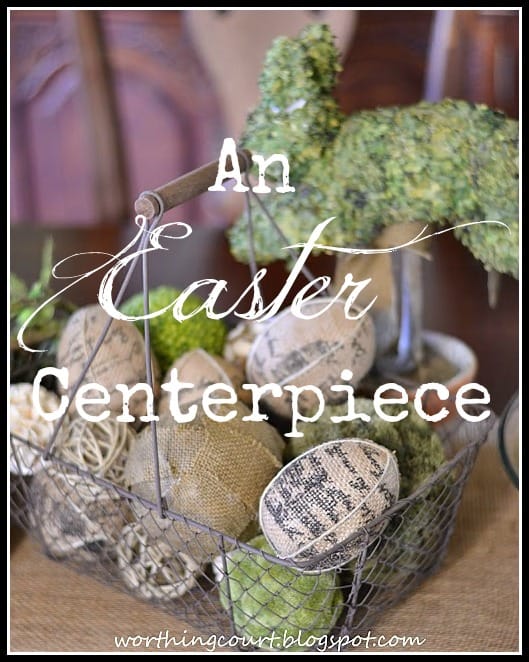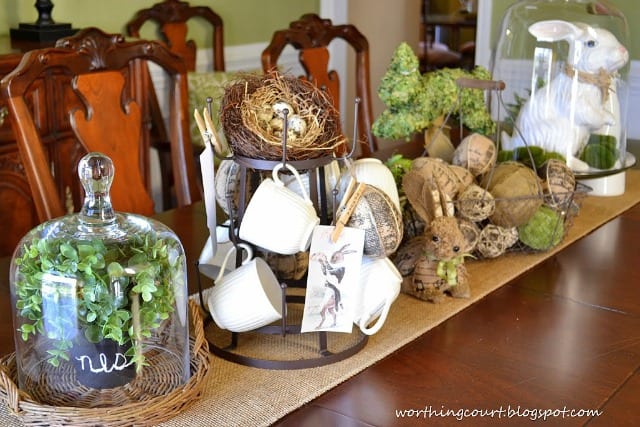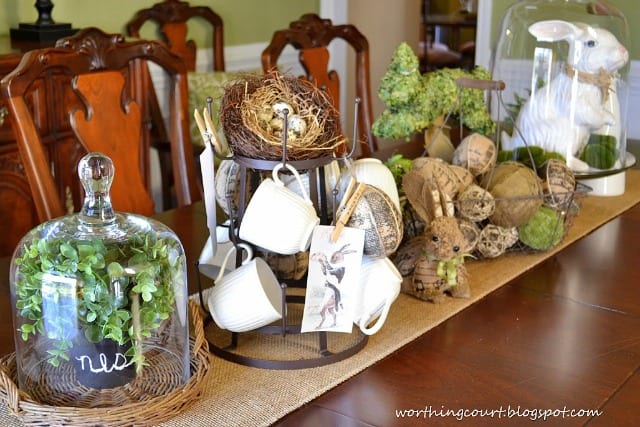 Filled with burlap, natural elements and vintagey goodness, my table makes me happy just looking at it.
An aged wire basket is perfect for holding burlap eggs and a variety of decorative orbs.
Even a mug tree can become part of a centerpiece!
I don't remember where I bought them, but I've had these dancing bunnies for years and have always loved their vintage vibe.
I'll never forget that he was my one and only purchase when hitting yard sales one Saturday.
His little face is so weathered and worn that you can barely make out his features, but that just makes him that much more endearing to me.
You can get a peek at his little mate in the terrarium on the sideboard.
He looks pretty happy under there with his raffia bow tie and moss covered rocks.
Do you think he has his eye on that bottle of carrot juice???
It's hard for me to do, but I try to use favorite pieces on the back side of my centerpieces too.
I hope you've enjoyed this little tour around my Easter centerpiece.