No- Sew Easy and Thrifty Napkin Rings
When it comes to setting my table for Thanksgiving this year, I'm trying to mostly use what I already have in my stash. I like to change things up from year to year, but this year I'm trying to be very thrifty with any new touches. Add my lack of time to the equation and this easy solution is perfect.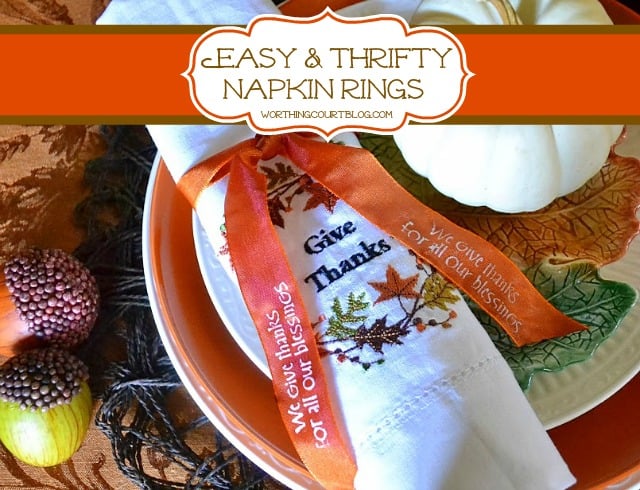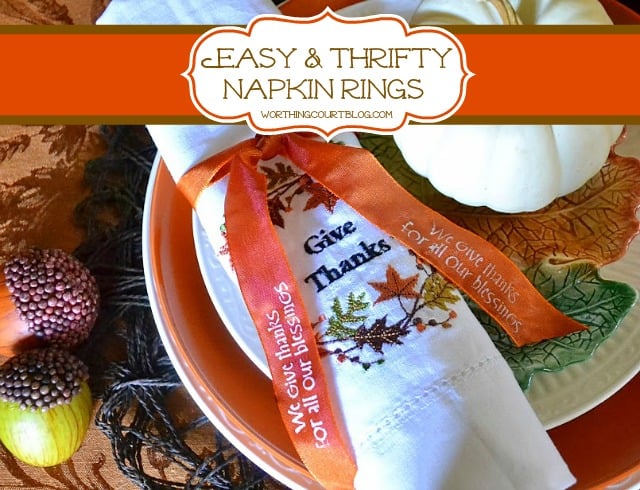 OK – back to the napkin rings. A quick trip to Michael's to pick up a 50% off stamp and stamp pad and a 40% off roll of ribbon and I have six new napkin rings for under $10.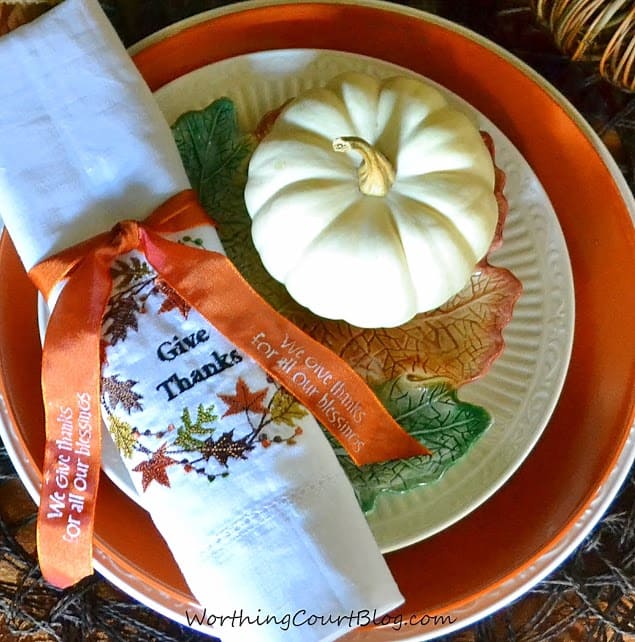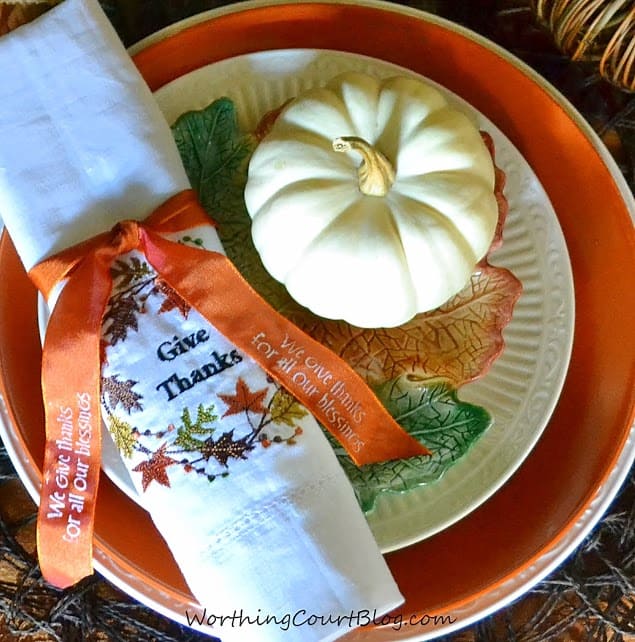 It's pretty obvious to see that all I did was to cut some lengths of ribbon, tie one around each napkin and then stamp each end of the ribbon.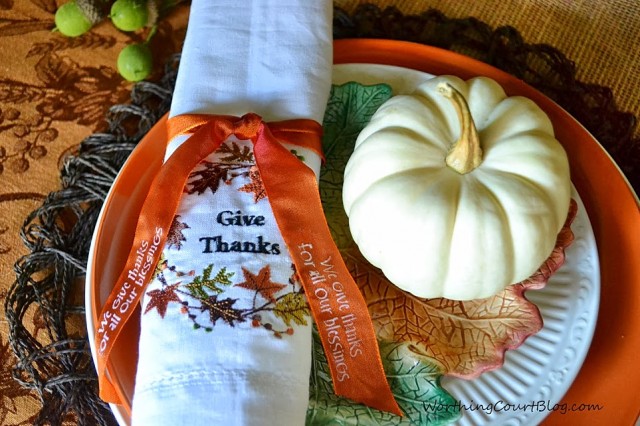 Make sure to allow the ink to completely dry before handling the napkins.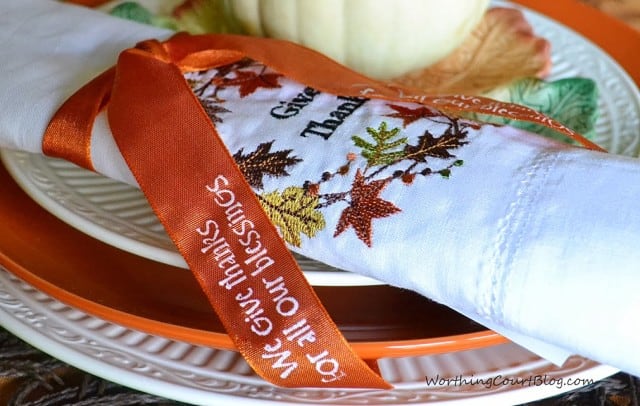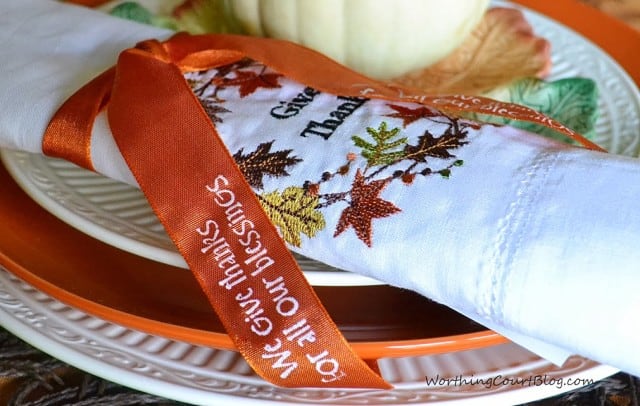 I know it isn't exactly rocket science, but if you're operating on a budget or if you're in a pinch for time, this just might be a good solution for you too!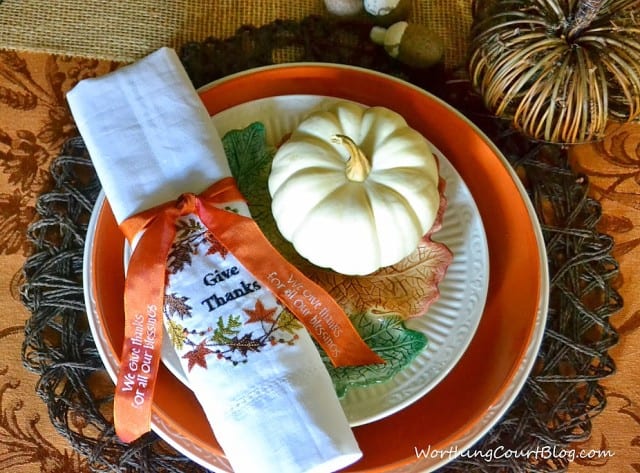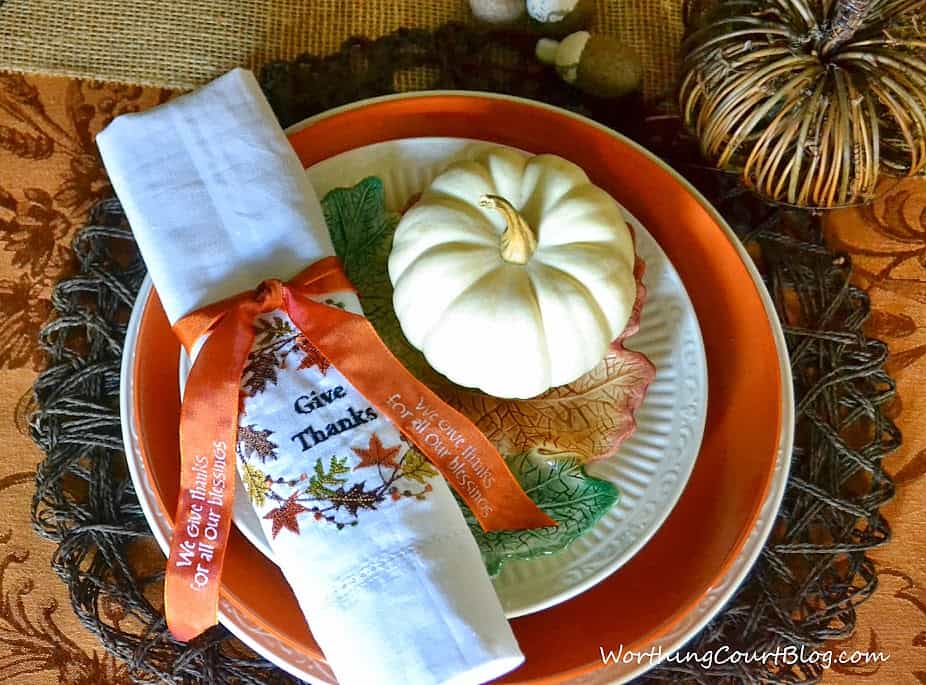 I'll be sharing my Thanksgiving tablescape with you next week!