This post brought to you by Hormel Foods, LLC.. The content and opinions expressed below are that of Worthing Court.
When I make a recipe that calls for white meat chicken, my go-to resource for years has been precooked, white meat chicken, packed in water. These days, who has time to cook chicken breasts ahead of time? My brand of choice is Hormel Premium Chicken Breast in Water. It's very tasty and the quality is always consistent.
During a recent get together at our house, I needed some appetizers that would tide us over until the main meal was ready, so something with protein in it, that wasn't too heavy is what was called for. To satisfy the different taste buds of everyone, I came up with two different chicken appetizers – one sweet and one savory.
First up, Sweet Chicken Salad Dipping Salad. This tasty concoction is yummy served with crackers, carrots or even apple slices.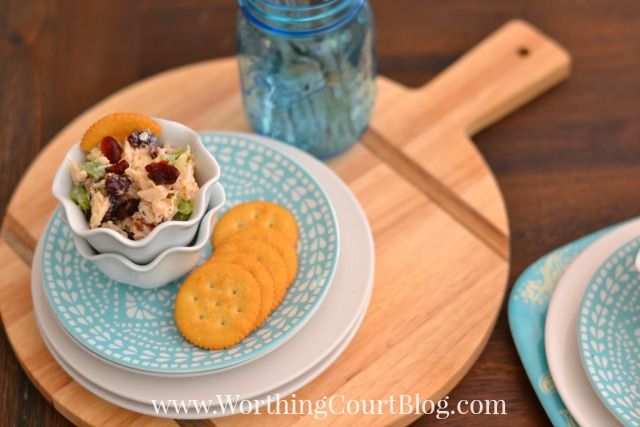 For those who prefer not to have anything sweet, I came up with Savory Chicken Salad Bites. These are great served with anything too, but I find it makes the ultimate finger food when placed on a piece of Bibb lettuce. Simply wrap the lettuce around the salad to eat.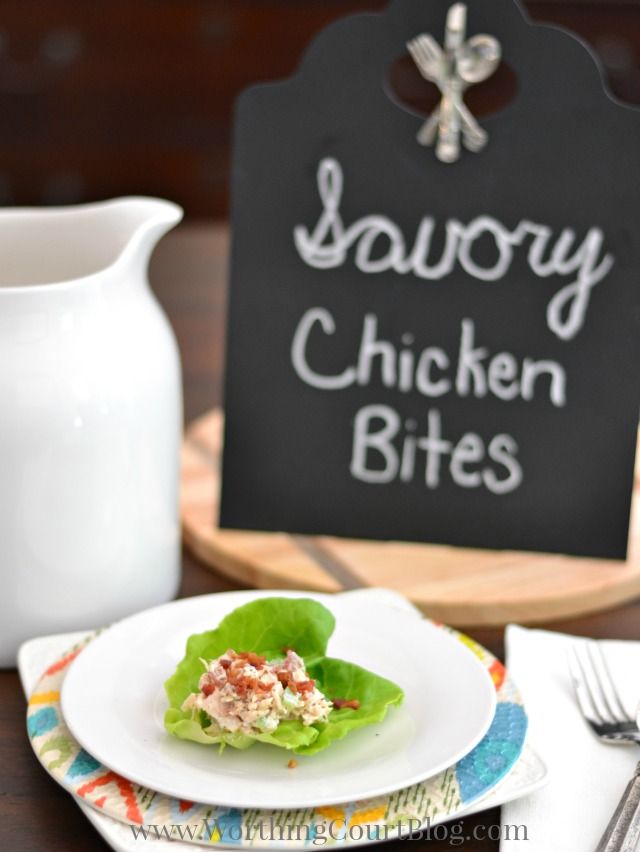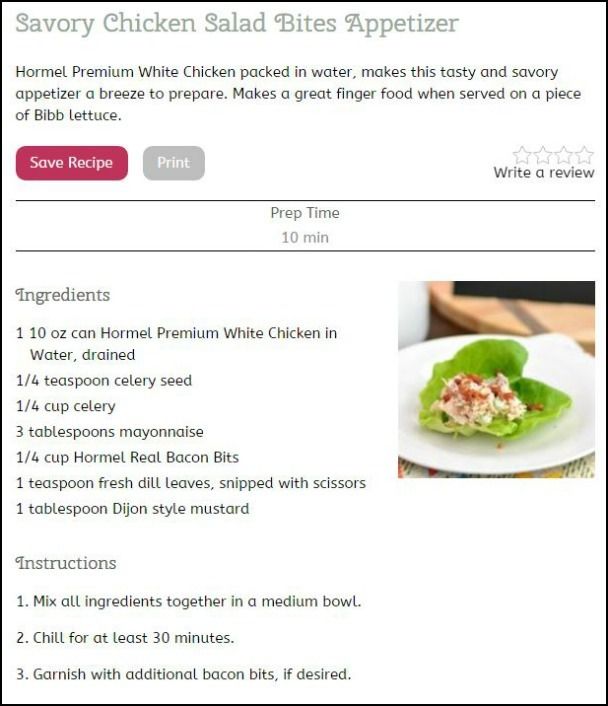 Both of these are sure to be a hit at your next gathering!
Want even more Hormel Chunk Chicken recipes? Click HERE.
Visit Hormel Foods website for recipes, coupons and more. Sign up to receive the Hormel Newsletter for special offers. And visit the Easy Recipe Ideas site for loads of amazing recipes.
Join over 200,000 fans and post your own recipes on Hormel's Recipeasy Facebook page. Post them on their Pinterest page too! Click HERE to follow.