17 Amazing And Easy No-Sew Projects For Your Home
Whether you are a seamstress or not, no-sew projects are fun!
 It's amazing what you can create for your home with a little glue or iron on tape.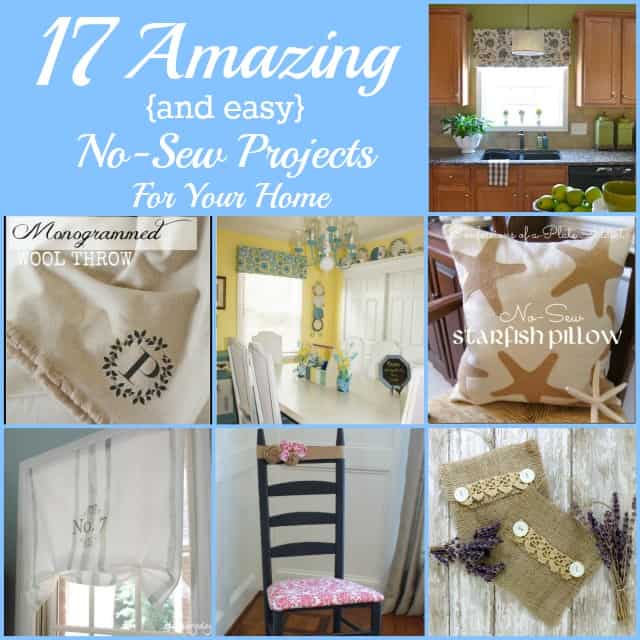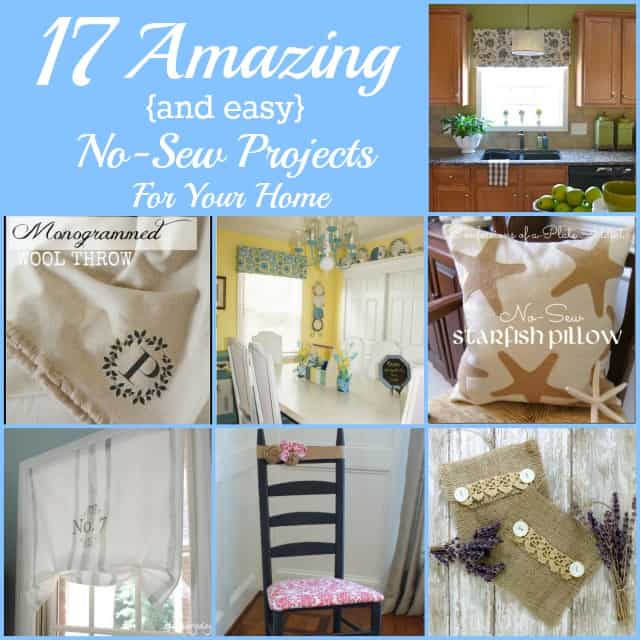 Let's talk windows first.  Lots of people strive for something other than store-bought window treatments, but think that you have to be able to sew.  Not true!  Check out these great examples.
By the way – please make sure that you click over and pin from the original source!
Barb, from The Everyday Home, created not one, but two gorgeous no-sew faux roman shades.  One of them even includes directions for making your own patterned fabric.
No-Sew Faux Roman Shades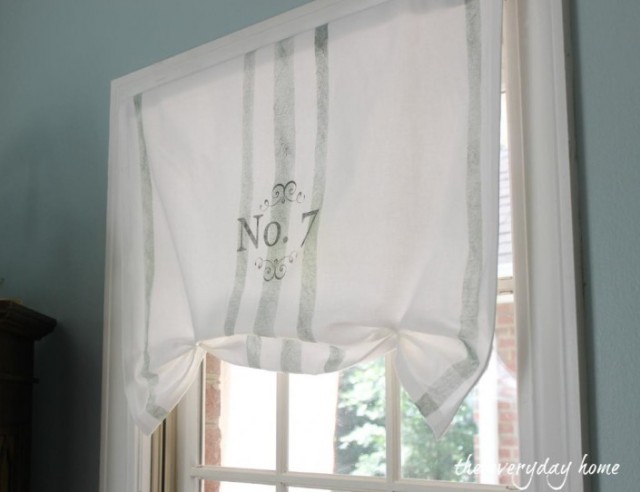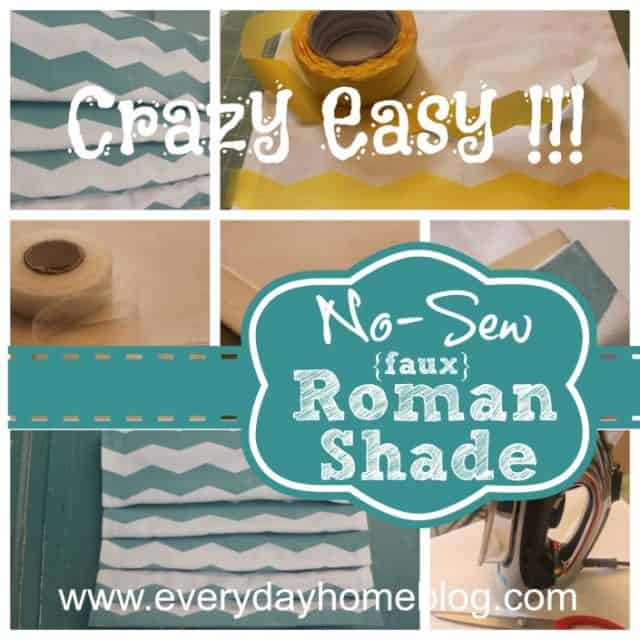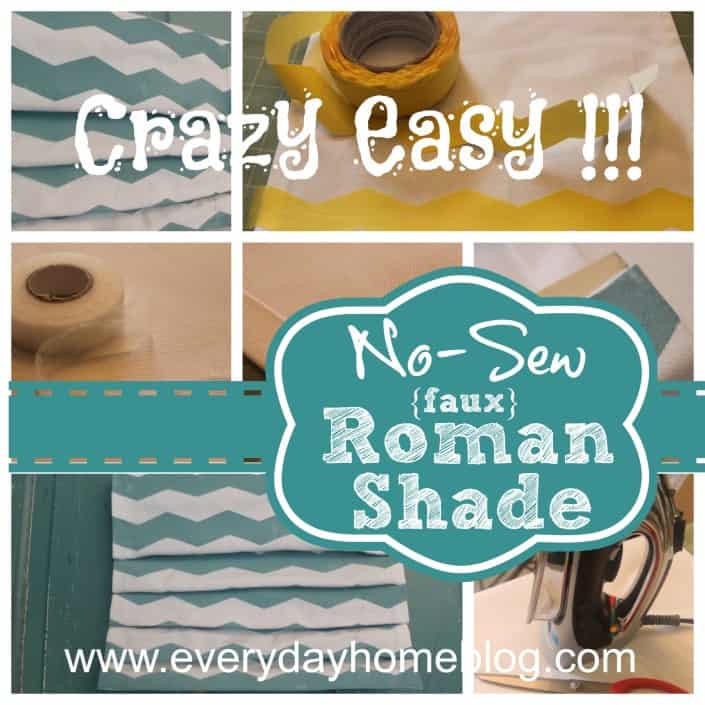 Marty, from Marty's Musings shows you how to make a no-sew valance.  She used some of the cheeriest fabric ever.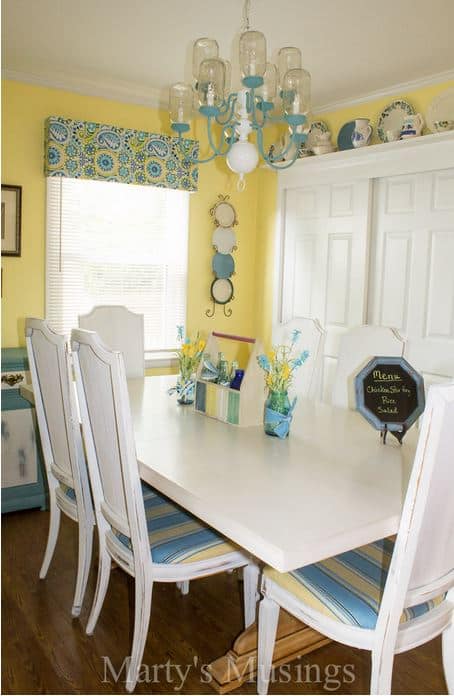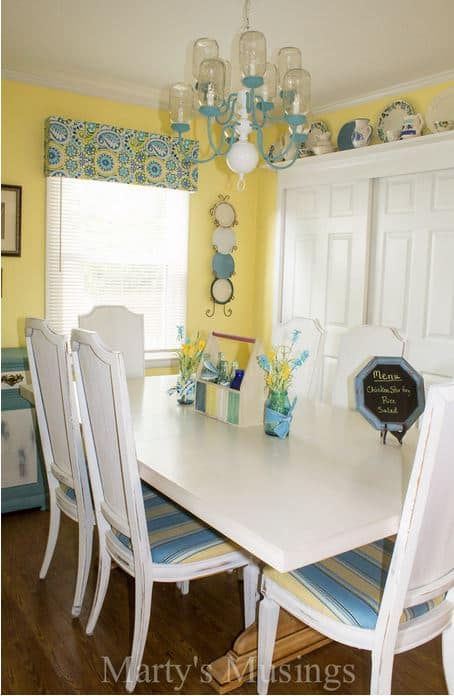 And my version of a no-sew roman shade.  Easy as pie!
How To Make A No-Sew Faux Roman Shade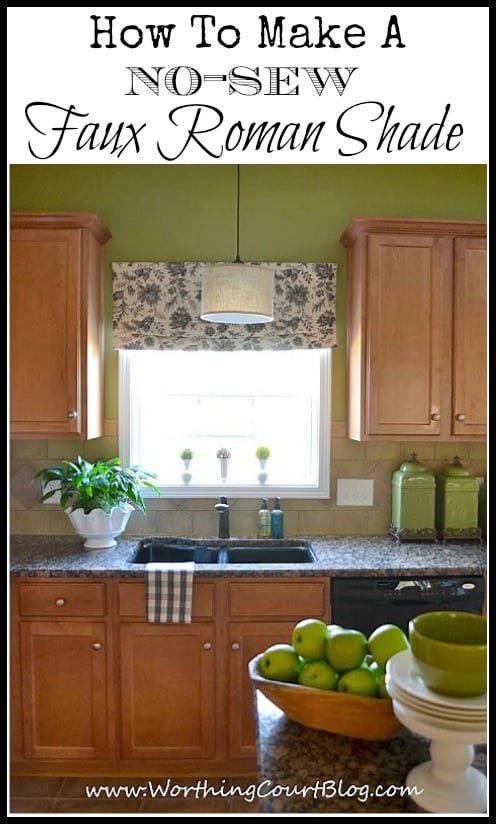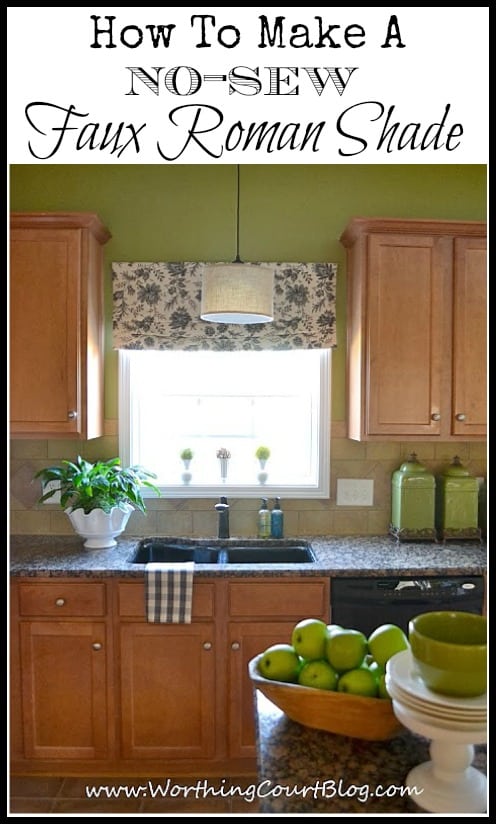 You won't believe what Jessica, from Mom 4 Real, used to hang her no-sew valance.  So cute!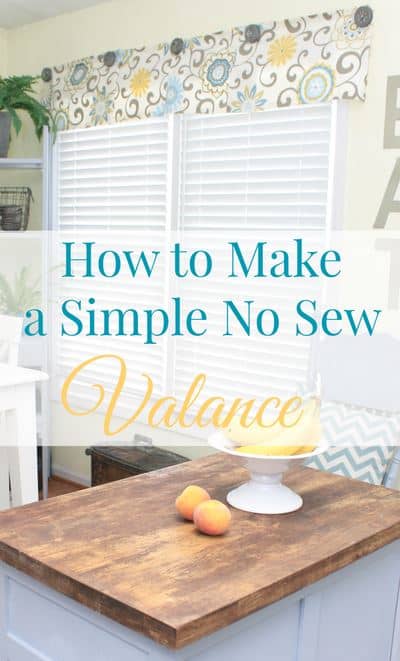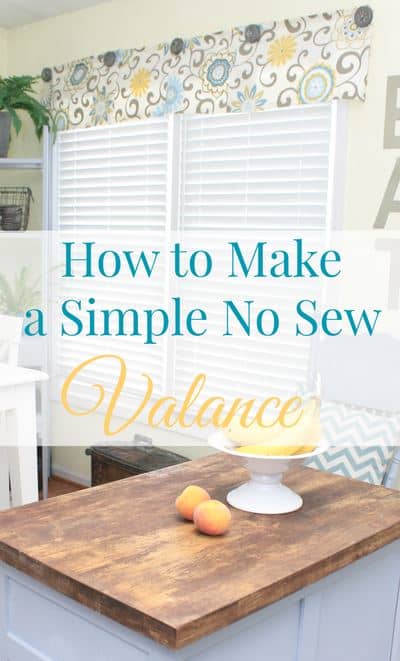 And the pillows – oh, the pillows!  So many ways to either make your own no-sew pillow or to embellish a store-bought one.
Pillow making extraordinaire, Ann from On Sutton Place, shows you how to make a no-sew pillow cover using a tea towel.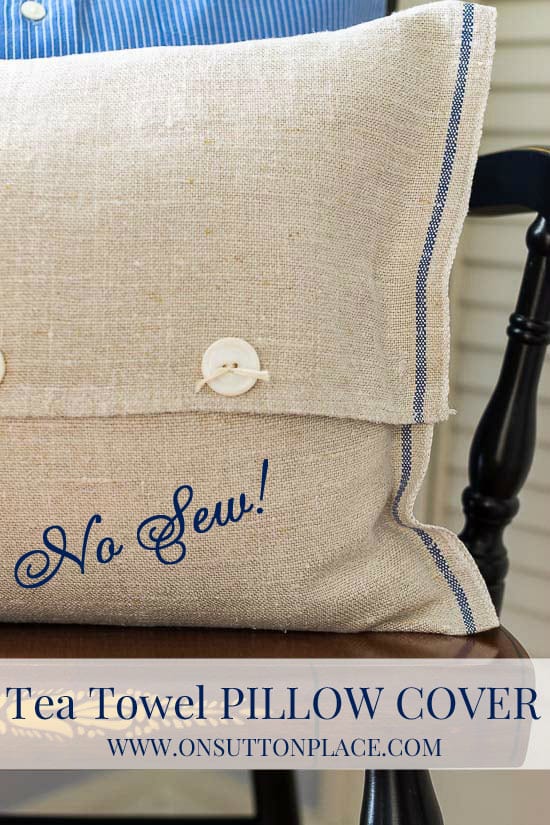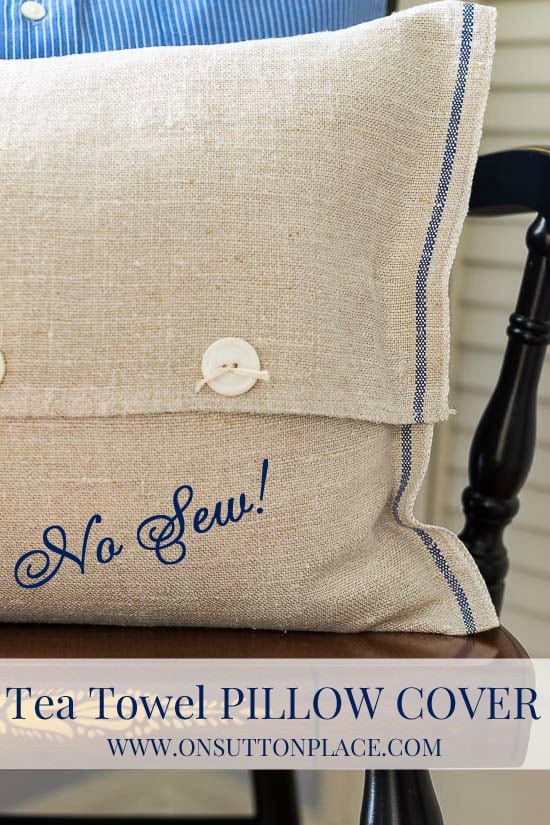 Yvonne, from StoneGable, does some of the most wonderful embellishments ever to store-bought pillows.  Here's an example of just one of them.
N0-Sew Snowflake Pillow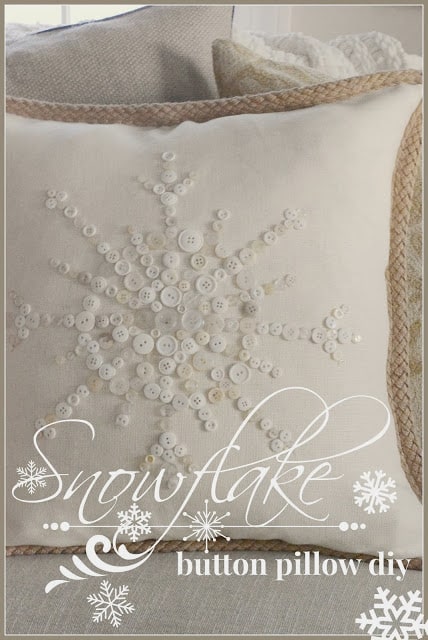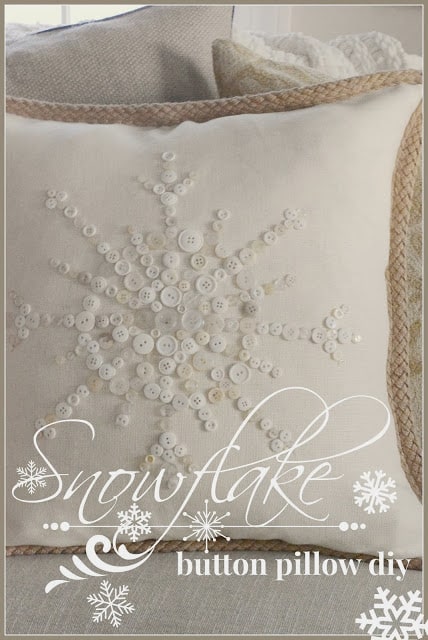 Pillows aren't just for couches and beds.  Amy from Atta Girl Says made a no-sew pillow cover of a different sort.
No-Sew Grain Sack Dog Bed Cover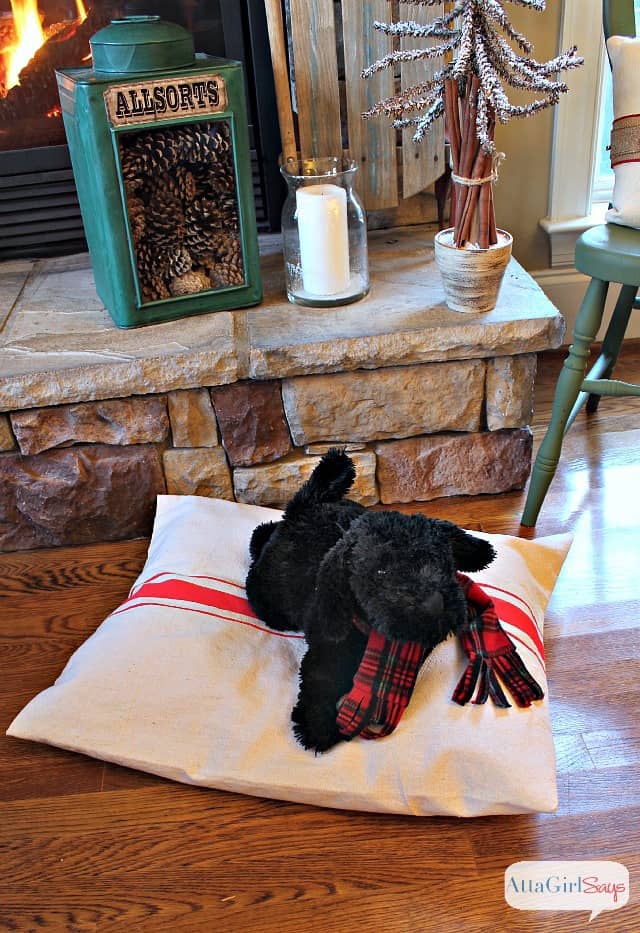 Debbie, from Confessions Of A Plate Addict, is another whiz at embellishing ready made pillows.  Here's just one example.
No-Sew Linen and Burlap Starfish Pillow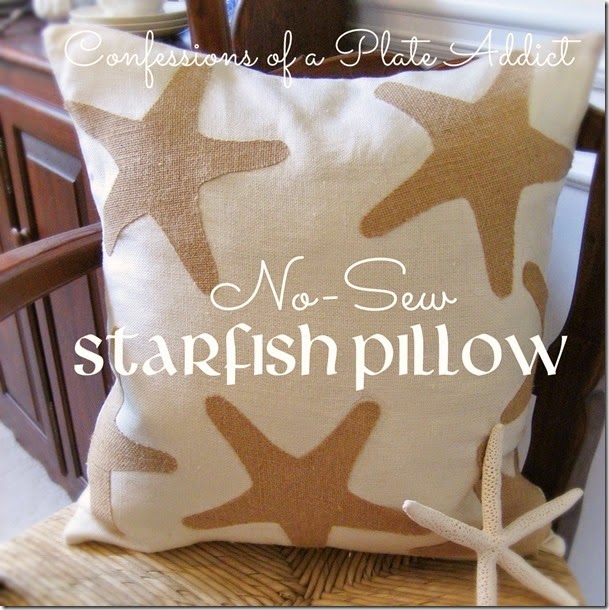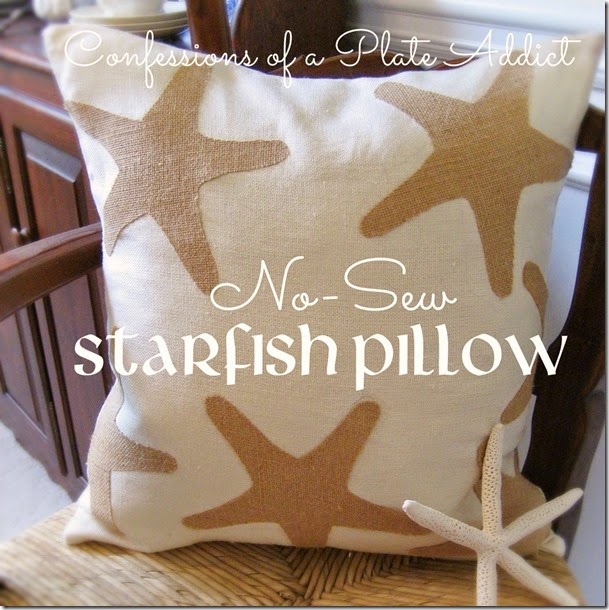 Who said pillows have to be made from fabric?  Barb's no-sew moss pillow is just adorable and would be perfect for a porch.
No-Sew Moss Pillow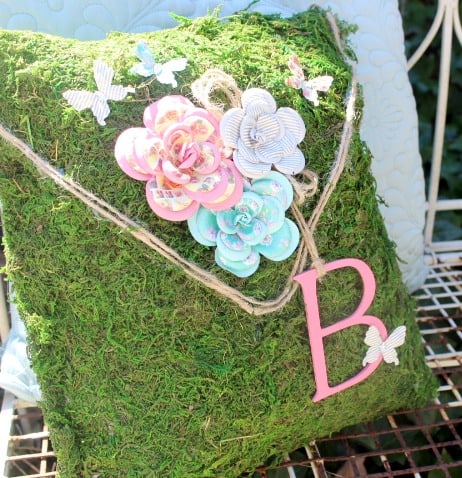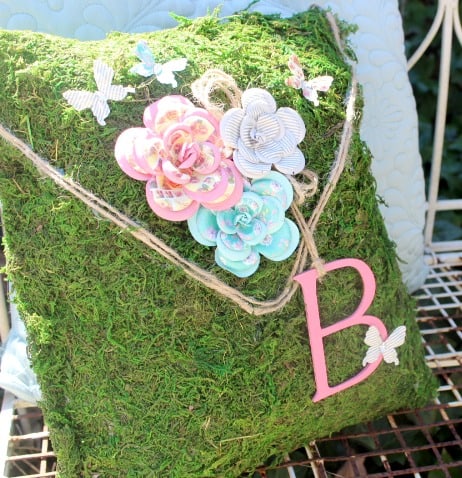 Most people that I know love to bring out a pillow (or three) for the different seasons of the year and holidays.  But that can get costly.  Instead of spending all that money, how about making some simple no-sew changeable pillows covers that you can just apply to your existing pillows?
No-Sew Changeable Pillow Covers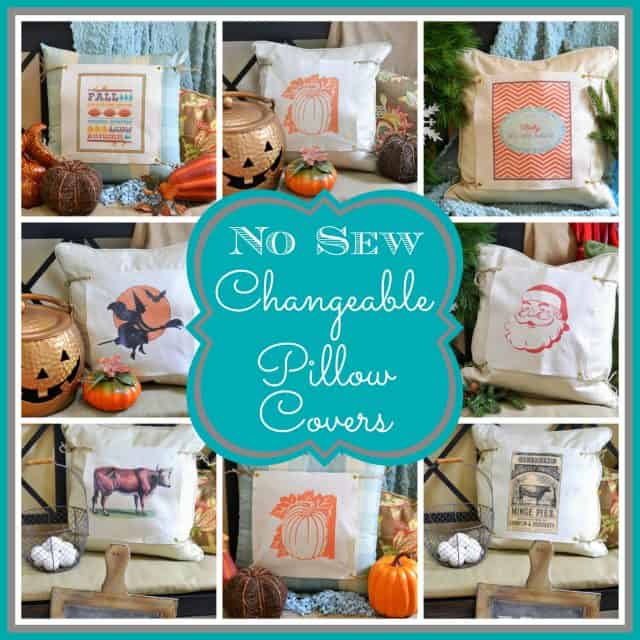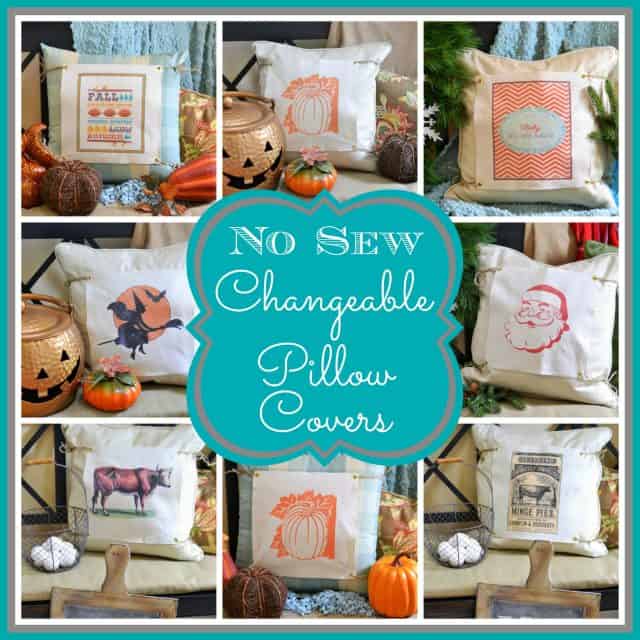 No-sew isn't just for window treatments and pillows.  Look at these fun ideas.
Yvonne's No-Sew Mongrammed Throw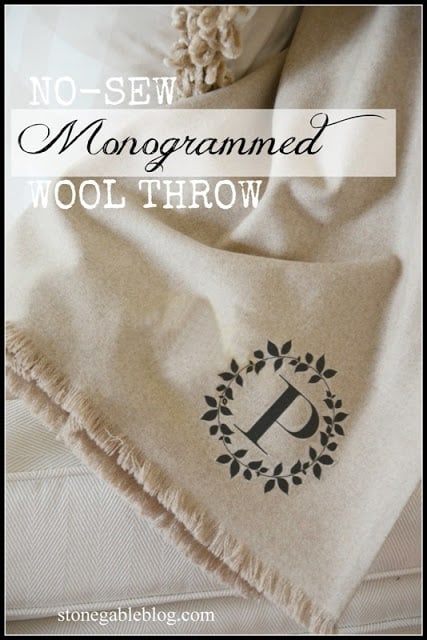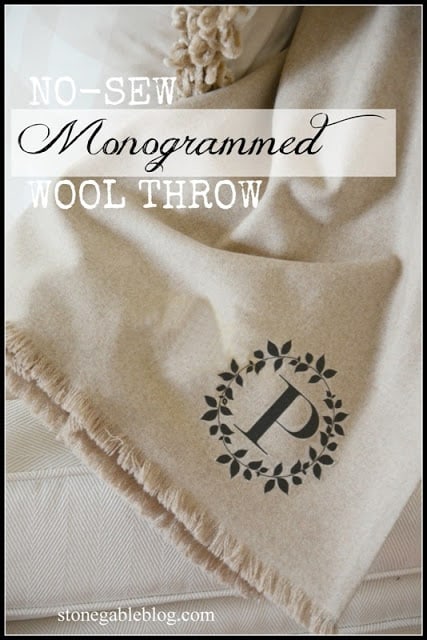 Amy's Fashion Inspired No-Sew Upholstered Chair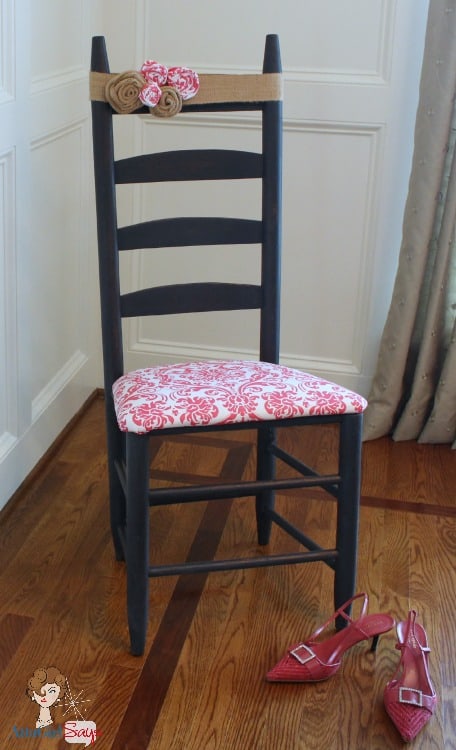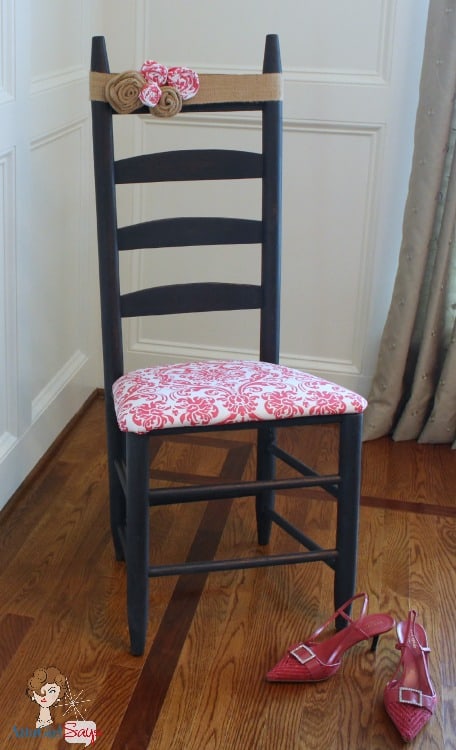 I know it's too hot to think about sweaters right now, but winter will be here before you know it and Barb's No-Sew Sweater Lampshade will be a great way to cozy up your home.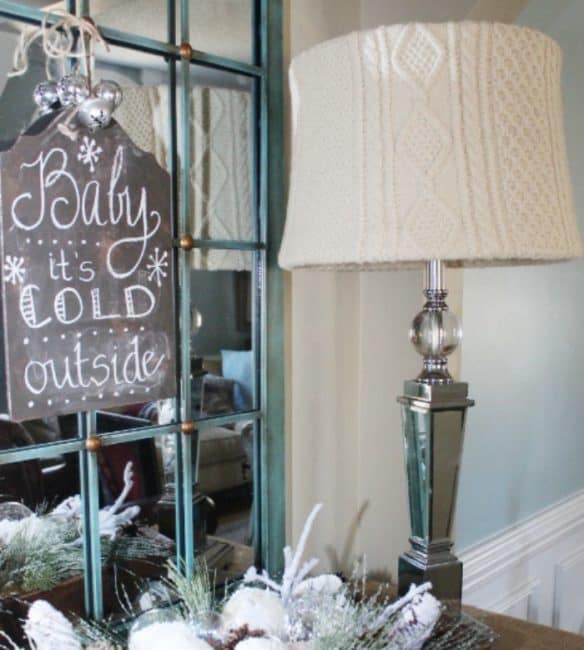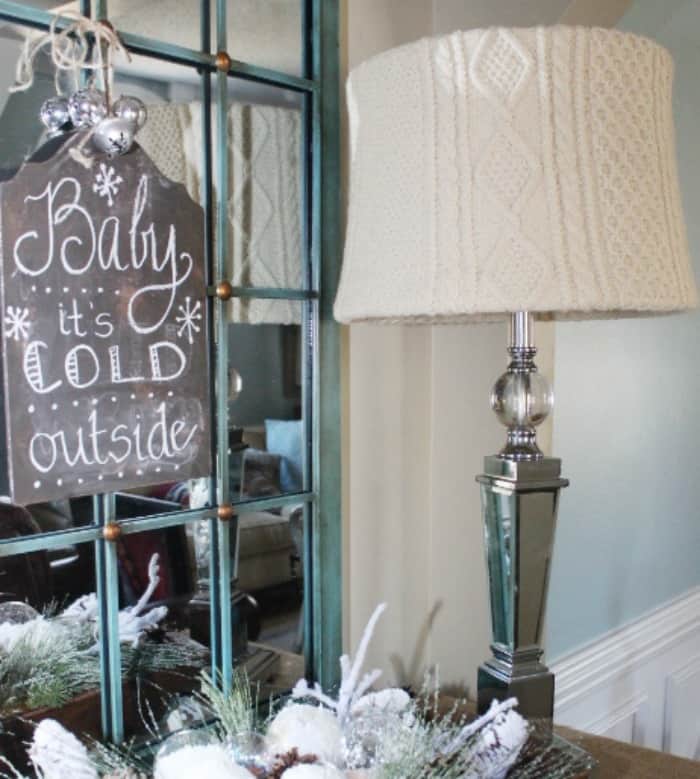 Ann's No-Sew Lavender Sachets are a great way to keep drawers and closets smelling fresh.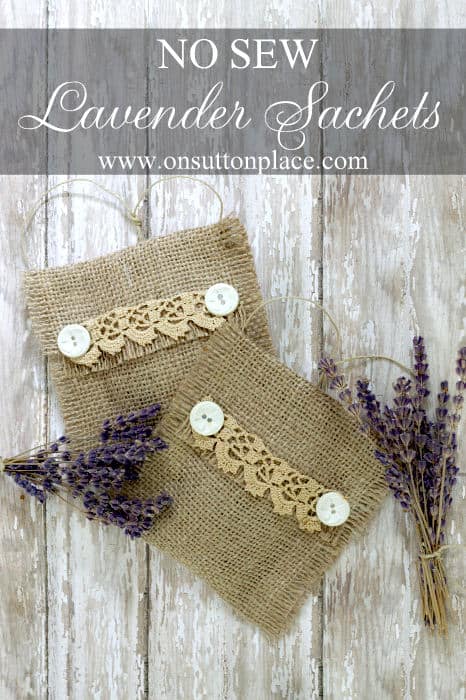 Amy used a pretty fabric to make a No-Sew Fabric Covered Bulletin Board.  Choose a fabric that coordinates with the colors in your own home!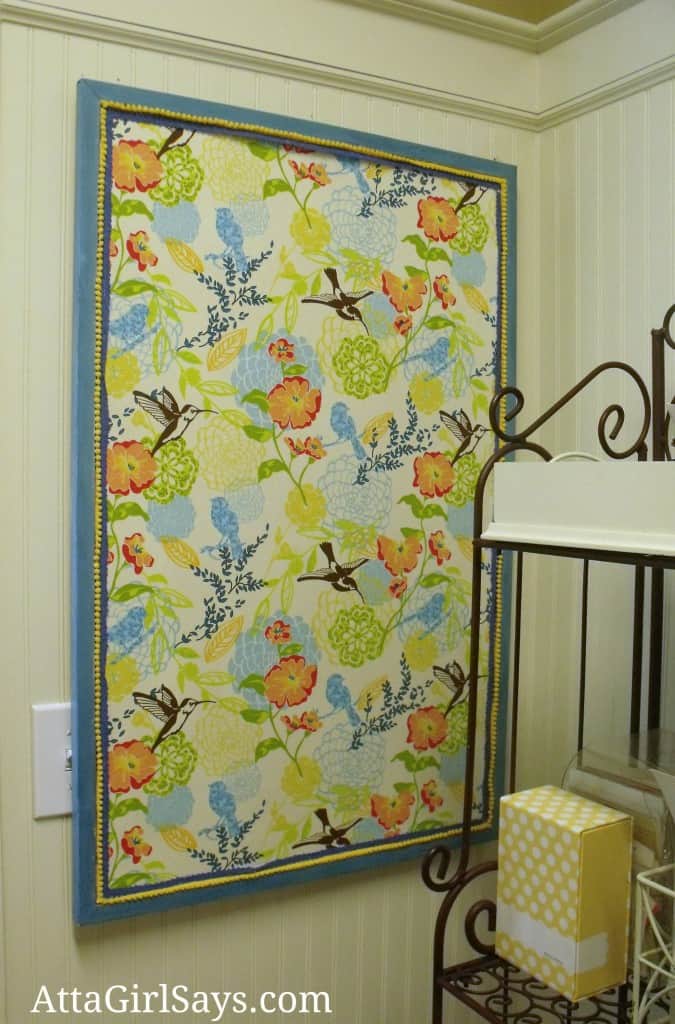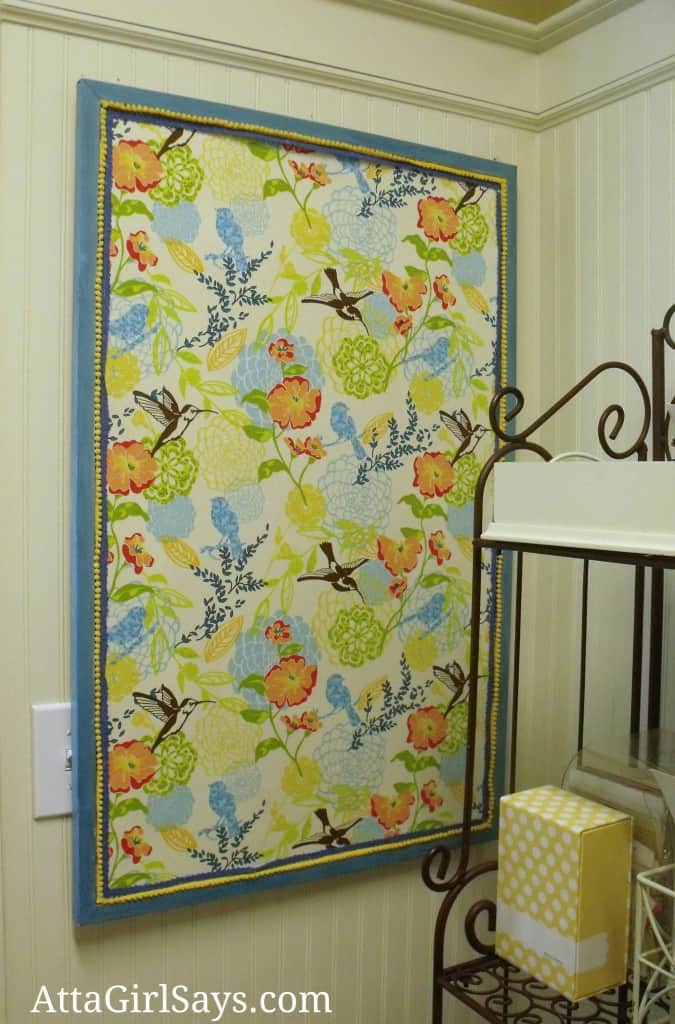 Debbie's No-Sew Basket Liners are a great way to pretty up your organizing baskets.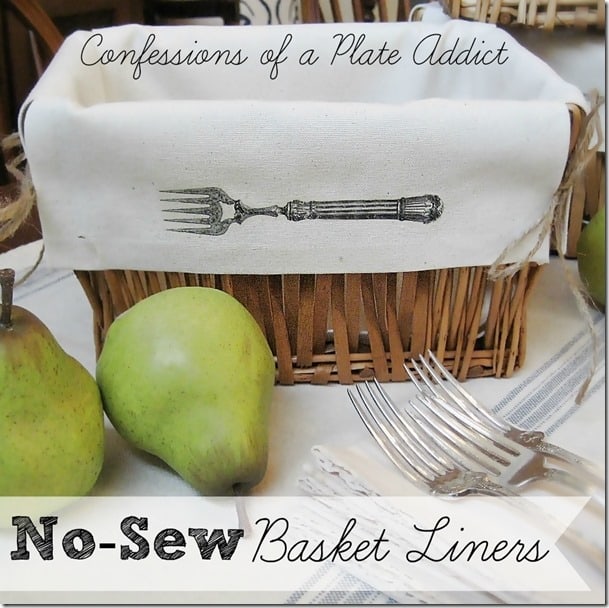 This is just a small sampling of the many no-sew projects the No-Sew Showcase group brings to you each and every month.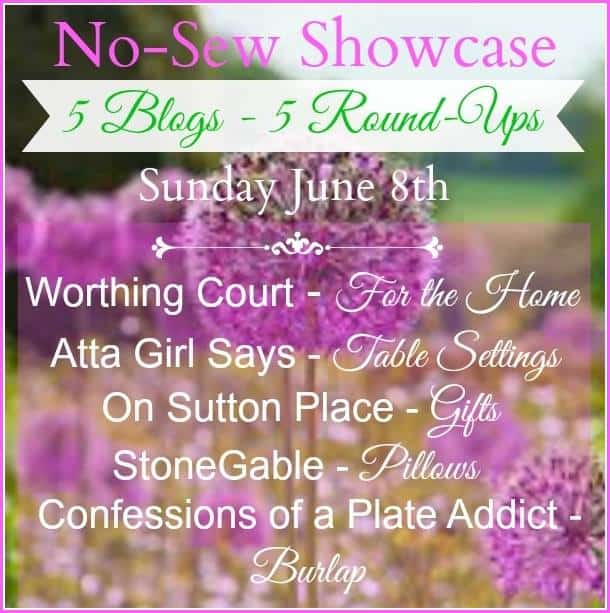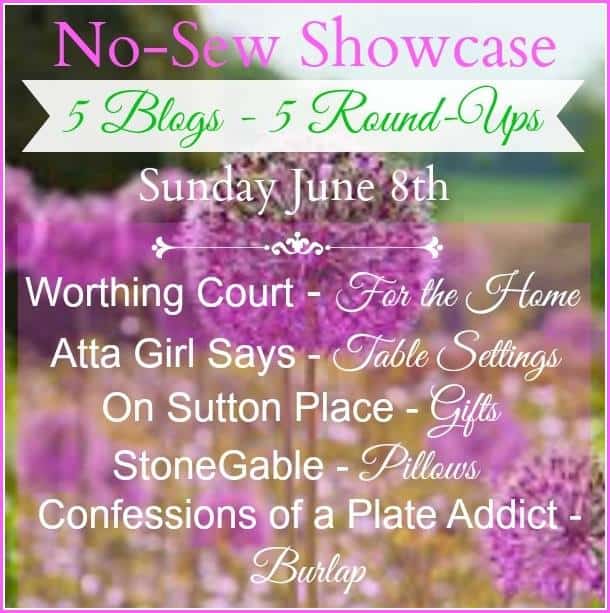 You'll want to check out ideas from my fellow No-Sew'ers by clicking on the links below.
Atta Girl Says – No-Sew Crafts
On Sutton Place – No-Sew Gifts
StoneGable – No-Sew Pillows
Confessions Of A Plate Addict – No-Sew Burlap Projects
We hope you'll mark your calendars and plan to join us the first Sunday of every month to see our latest no-sew creations!