Super Easy And Fun Red, White And Blue Popsicles
If you're looking for the perfect frozen treat for your July 4th bash, look no further. I'm all about easy and uncomplicated when it comes to recipes, especially in the hot summer. Fun to make and fun to eat – these patriotic popsicles couldn't be any easier and your friends and family will be uber impressed!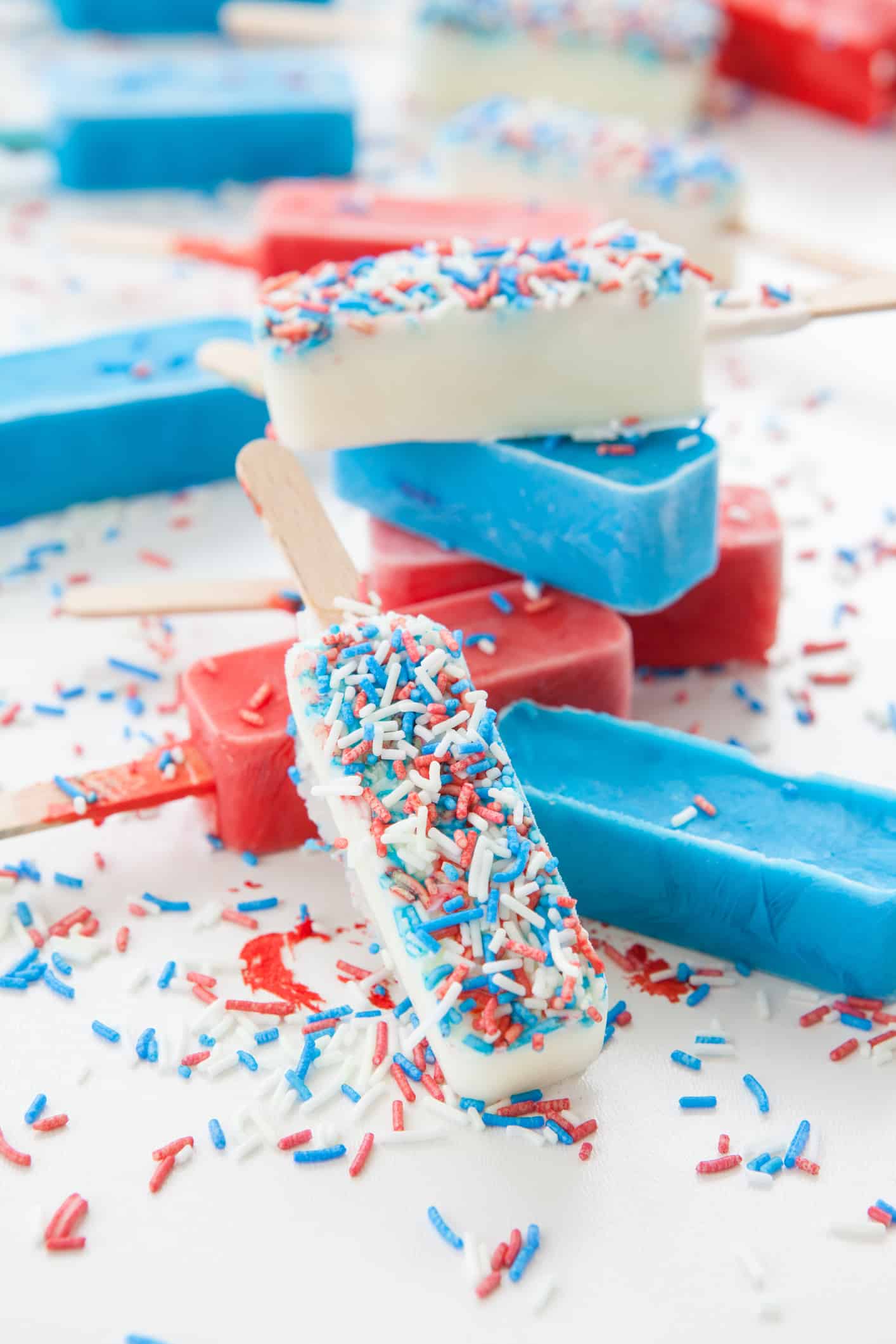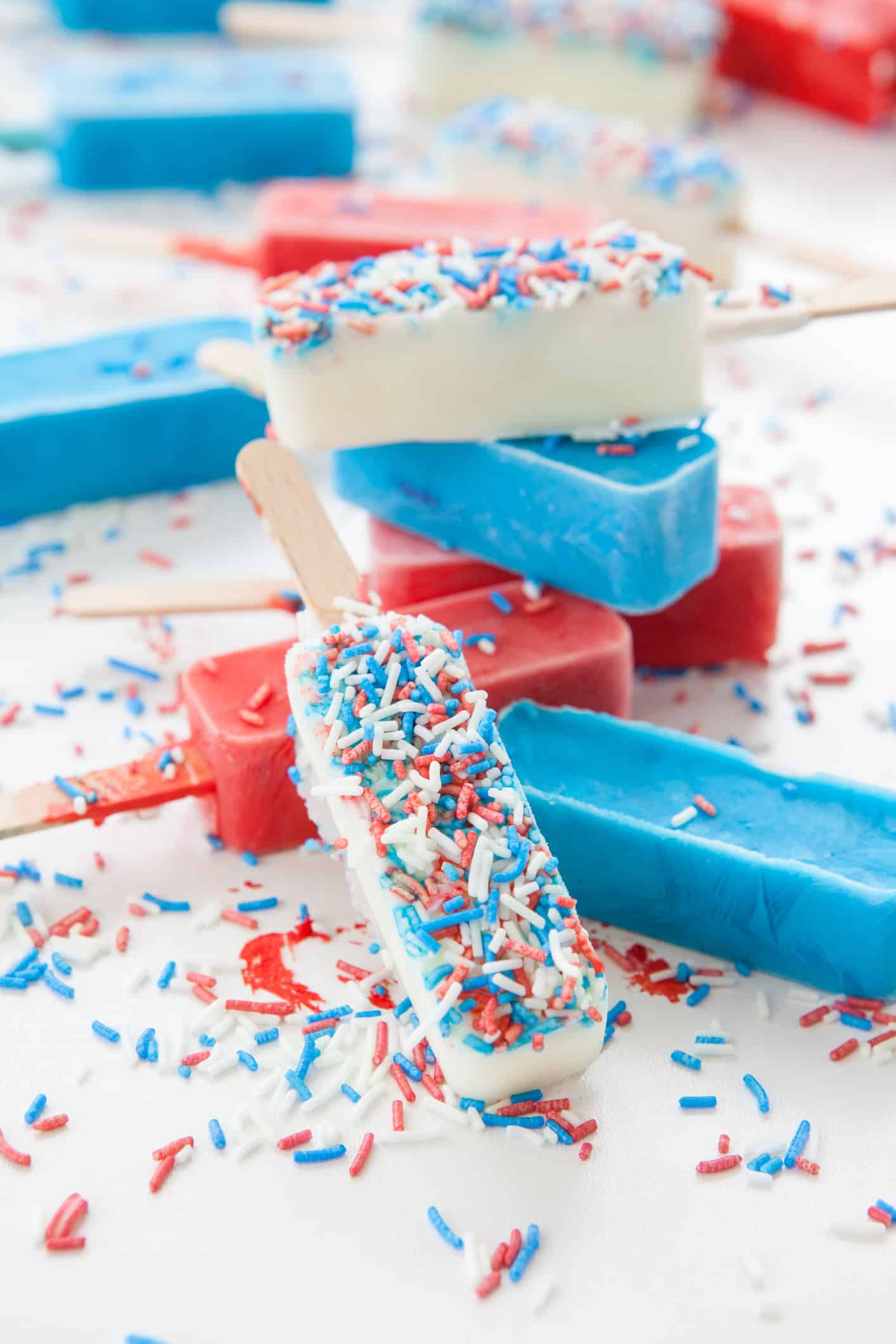 Pin
Can you imagine the oohs and aahs you will get when you serve these up? Serve them with or without the sprinkles, but even us grown up kids love sprinkles!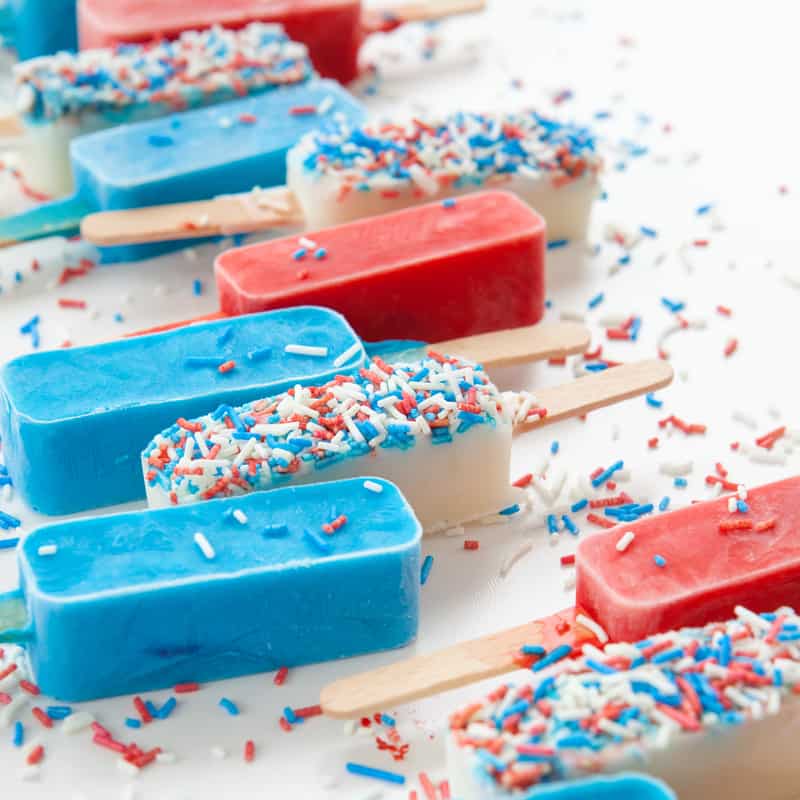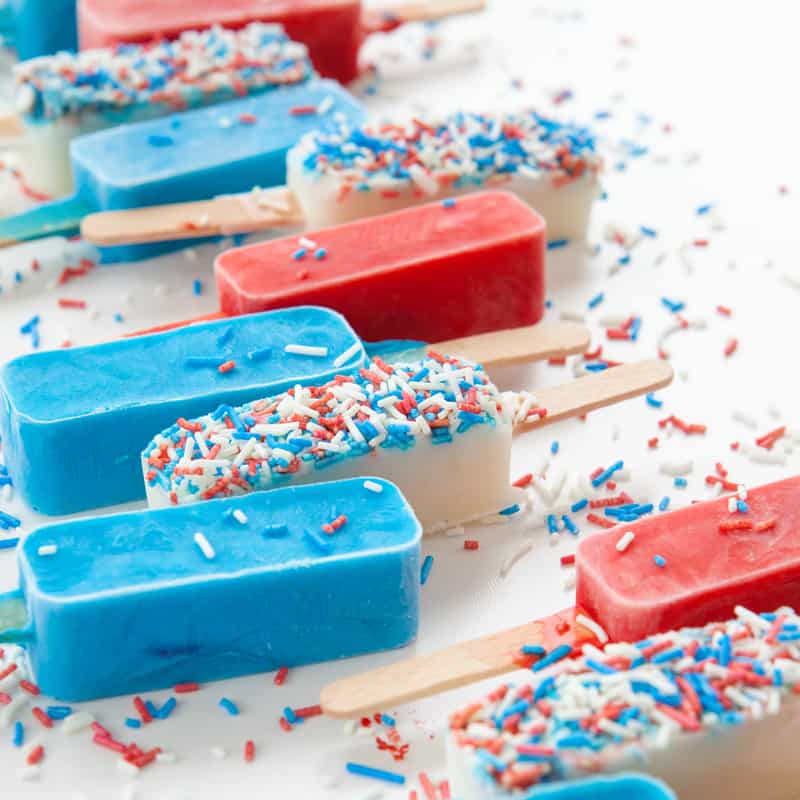 Pin
They're so easy that I'm almost embarrassed to share the recipe with you, but here goes. Buy Kool Aid and mix it up! Seriously! What makes them special isn't that it's a complicated, made-from-scratch recipe. It's the way that they're presented.
Oh, I know that popsicles made with Kool Aid have been around forever and we all probably ate them as kids, but have you ever thought about dressing them up for a special occasion?
By the way – no one is paying me to tell you about this fun frozen treat. I just love to share whenever I think of a great idea!
Try using these three flavors for a super red, white and blue patriotic treat – Strawberry, Invisible Cherry and Blue Raspberry Lemonade.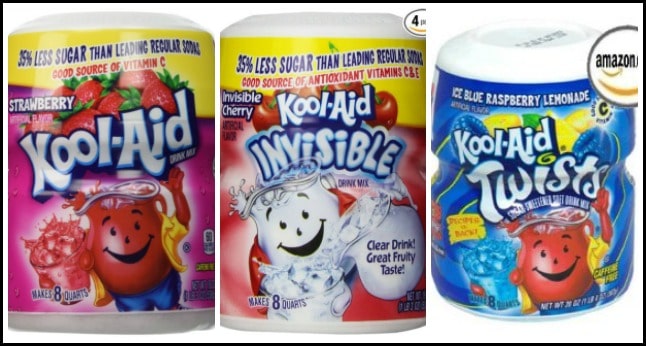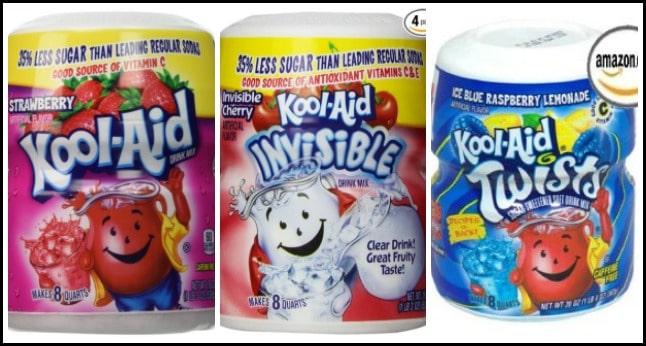 Pin
TIP: For an extra burst of flavor, cut back on the amount of water that is called for in the mixing directions on the package.
SUPPLIES:
Affiliate links have been used at no extra cost to you. See my full disclosure HERE.
Popsicle Mold – a great assortment of shapes and sizes HERE
Invisible Cherry Kool Aid – for the white ones
Ice Blue Raspberry Lemonade Kool Aid
Once the popsicles have frozen, pop them out of their mold and simply roll them around in red, white and blue sprinkles right before serving. Your friends and family will think you went to soooo much trouble and they'll never realize that they're enjoying good ole Kool Aid popsicles!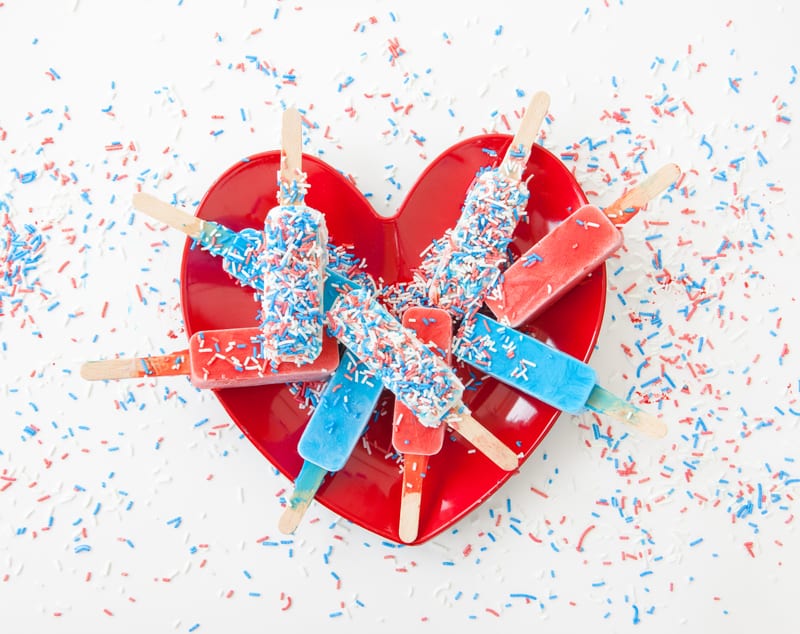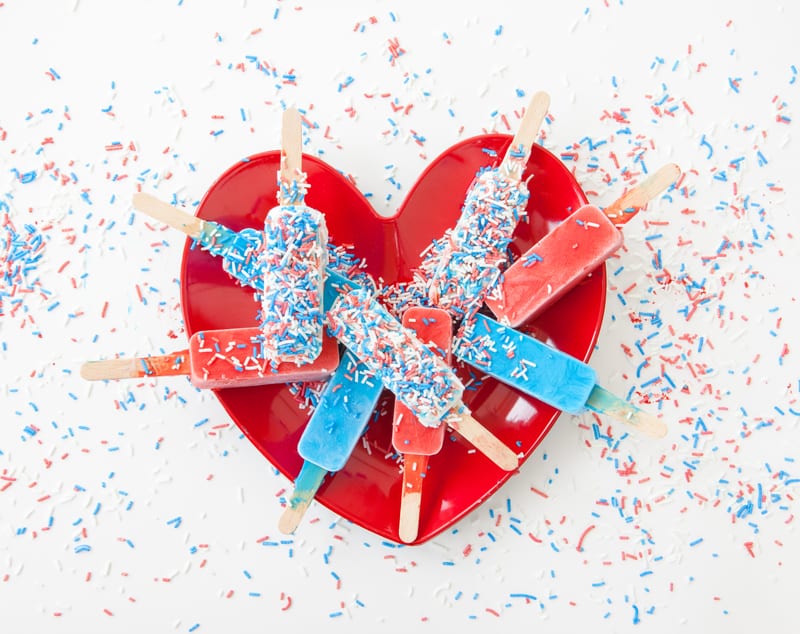 Pin
These are too fun and easy to save for a special occasion. Switch up the flavors of Kool Aid and colors of the sprinkles every time you make a batch. Do you think your family would enjoy these special looking frozen treats?
PIN IT FOR LATER!


Pin
Sharing at THESE great parties.