A Very Special, But Oh So Simple Meal – Prime Rib Au Jus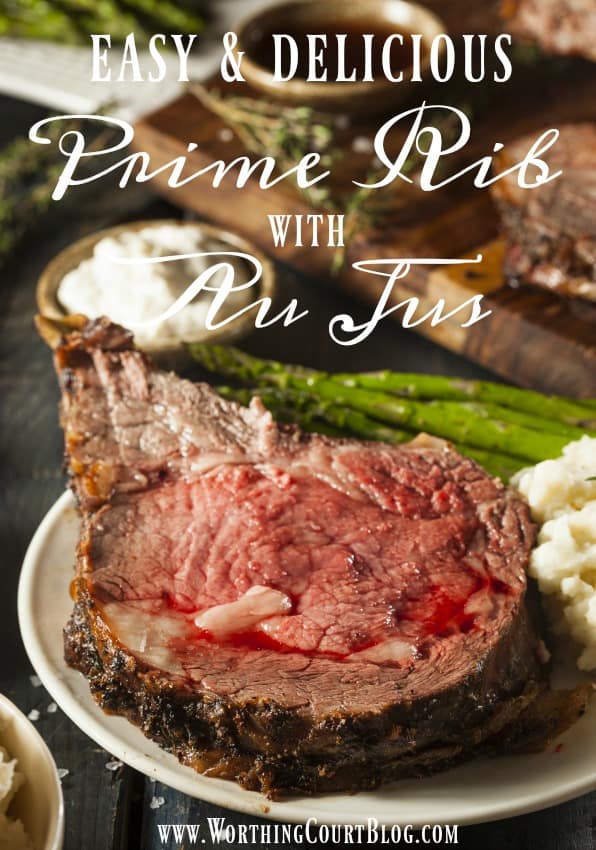 Pin
There have been many times in my married life, that my sweetie and I have opted to enjoy a date night at home as opposed to going out on a special occasion. Early on, it was usually because of a lack of a babysitter or lack of money that kept us at home.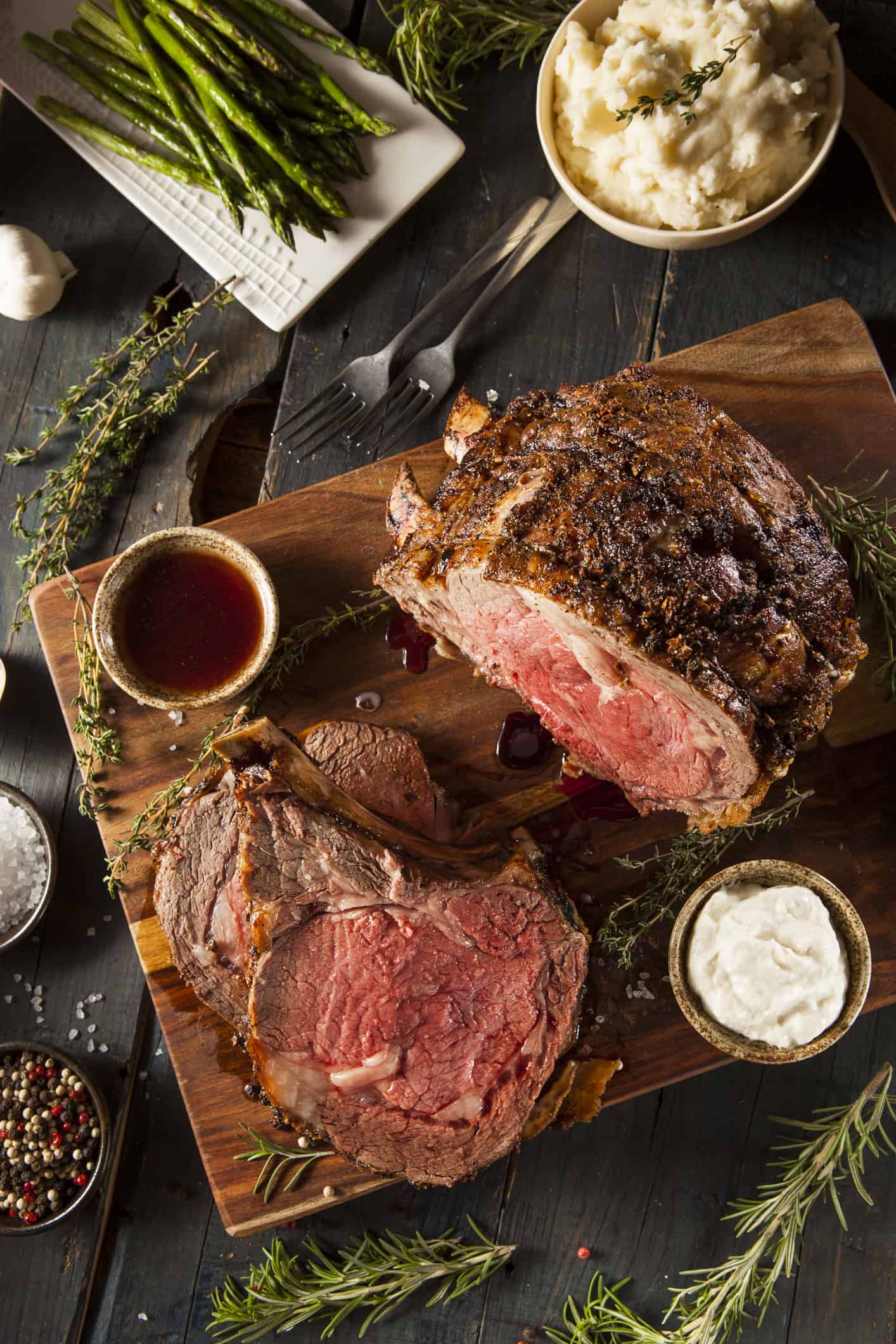 Pin
But, over the years, I actually began to prefer staying at home instead of putting up with crowded, intimate-less restaurants on special days such as Valentine's Day. I still want a special meal on those occasions though – I just don't want to put a ton of effort into it or spend a lot of time in the kitchen.
A meal featuring prime rib au jus hits all the marks. It's a very special dish, but my friends, it's sooo easy to prepare with very little effort and without spending much of the evening in the kitchen. I use this recipe from Nancy Fuller of Farmhouse Rules on the Food Network and I was amazed at how easy it was the first time that I made it.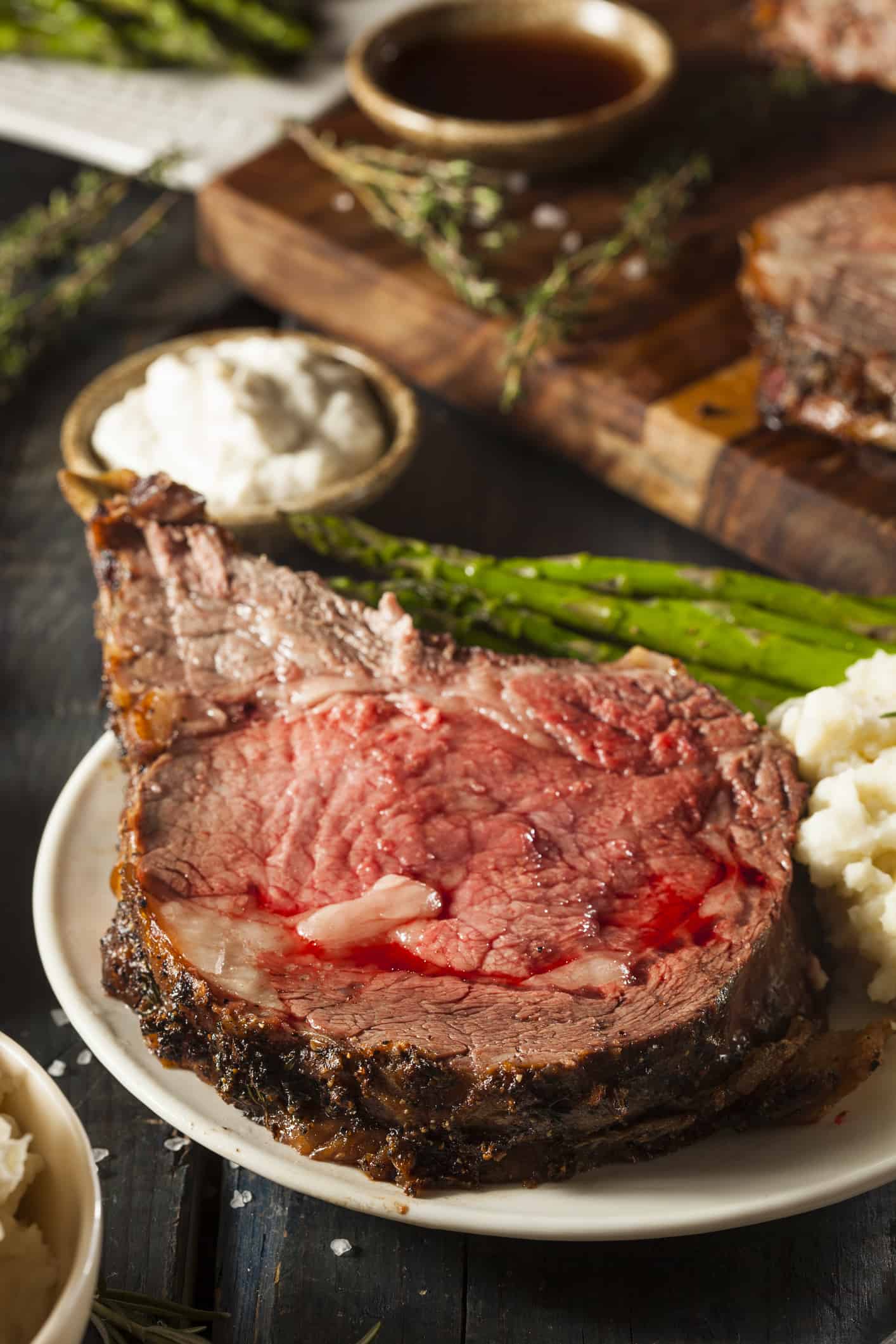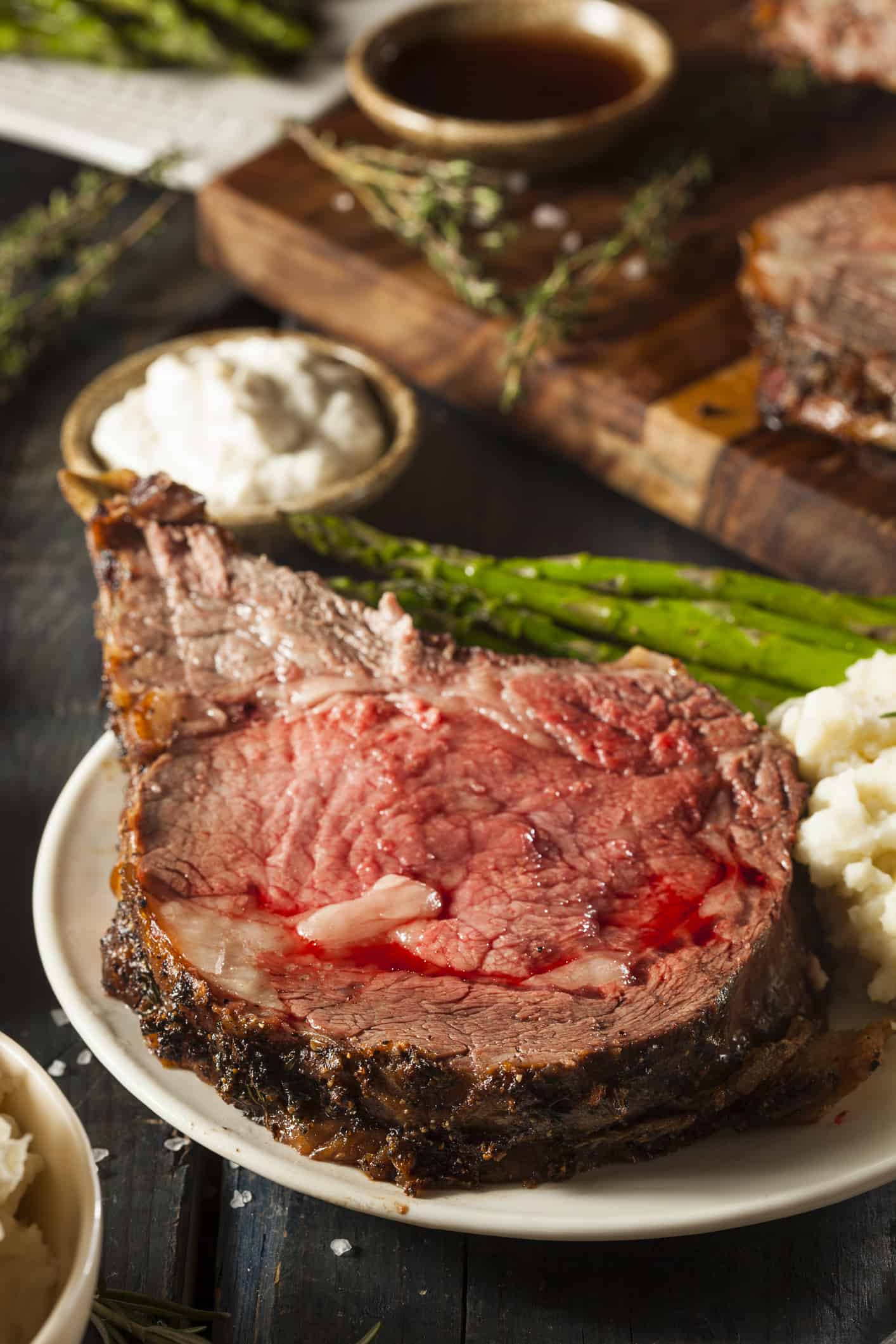 Pin
Easy Prime Rib Au Jus
Did you make this recipe? Leave a review!
---
An elegant, savory and delicious prime rib that is easy to prepare and makes any meal a special one.
Ingredients
One 6 - 7 lb. bone in prime rib roast

Kosher Salt

Coarsely ground black pepper

1

stick unsalted butter

4

cups

beef stock

2

cups

red wine

1

sprig fresh rosemary

with leaves removed from stem and chopped
Instructions
TO MAKE THE ROAST
Preheat oven to 450 degrees F.

Season the roast liberally with salt and pepper.

Set the roast on a rack inside a roasting pan and roast for 30 minutes. Do not cover the roast.

Turn the oven temperature down to 350 degrees F and continue roasting until an instant thermometer inserted into the thickest part of the meat registers 130 degrees F, for medium rare, about 1 1/2 hours.

Transfer the meat to a platter and tent with tin foil to keep warm.

Do not slice the roast at this point. Allow the roast to rest for at least 10 minutes.
TO MAKE THE AU JUS
Place the roasting pan across two burners on the stove and turn them to high.

Add the entire stick of butter to the pan and use a wooden spoon to scrape the bottom of the pan to loosen the cooked-on bits.

Add the beef stock and red wine and cook until the liquid is reduced by half, about 20 minutes.

Whisk in the rosemary and season with salt and pepper.
TO SERVE
Slice the meat between the bones, into individual steaks and serve each steak with the red wine au jus.
Notes
TO REHEAT LEFTOVERS:
Preheat oven to 300 degrees F.
Place desired amount of prime rib into a pan, add a few tablespoons of beef broth and cover tightly with tin foil.
Heat until the meat reaches 160 degrees, when measured with an instant thermometer.
Adapted from Nancy Fuller of Farmhouse Rules on the Food Network
---
DISCLAIMER: I am not a Nutritionist. I rely on information from third parties to provide all nutritional information, which can vary depending upon brands of products used.
Don't be like me – I was intimidated for several years by the idea of preparing something that I thought of as being so "fancy". I encourage you to give this a fabulous dish a try, my friends!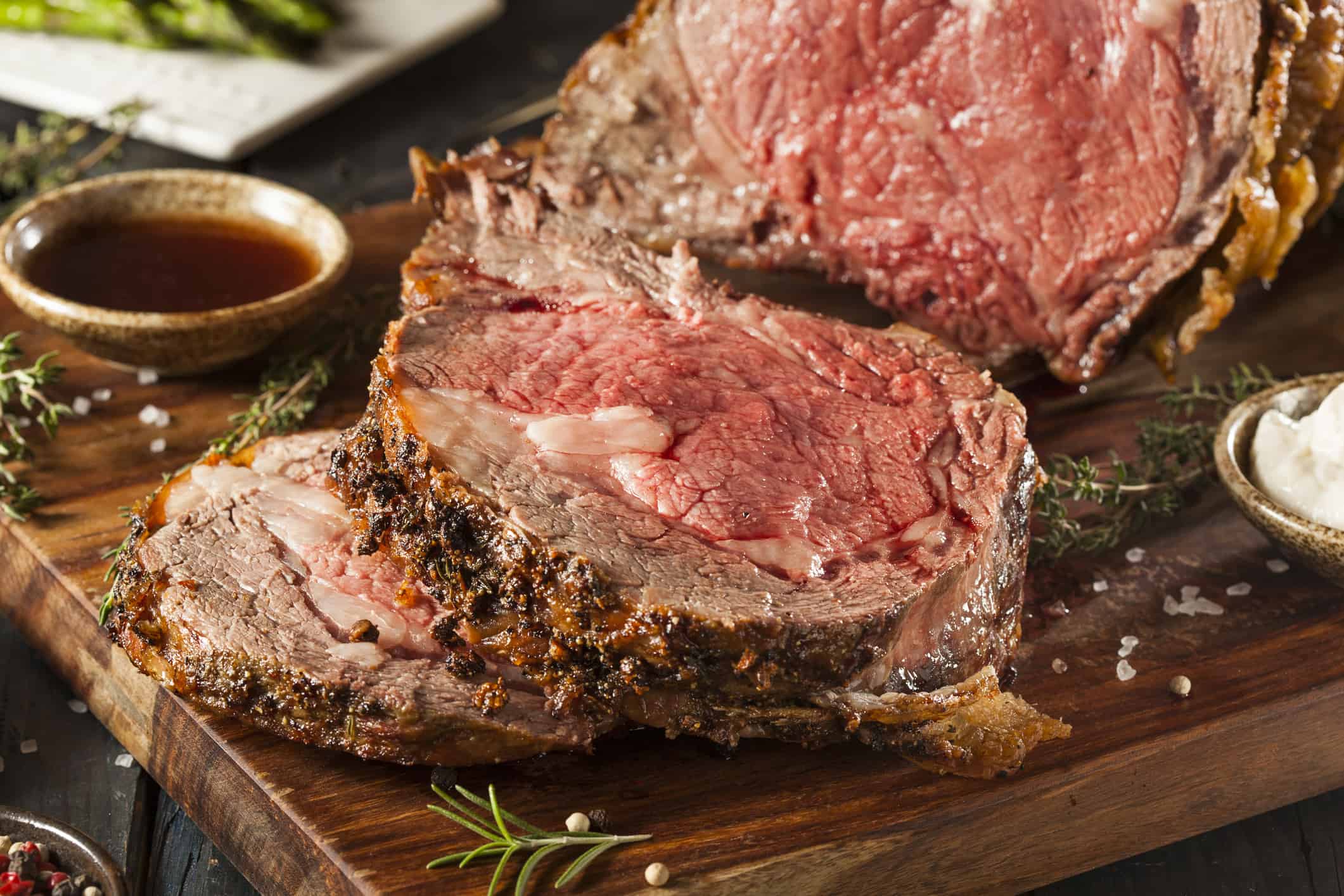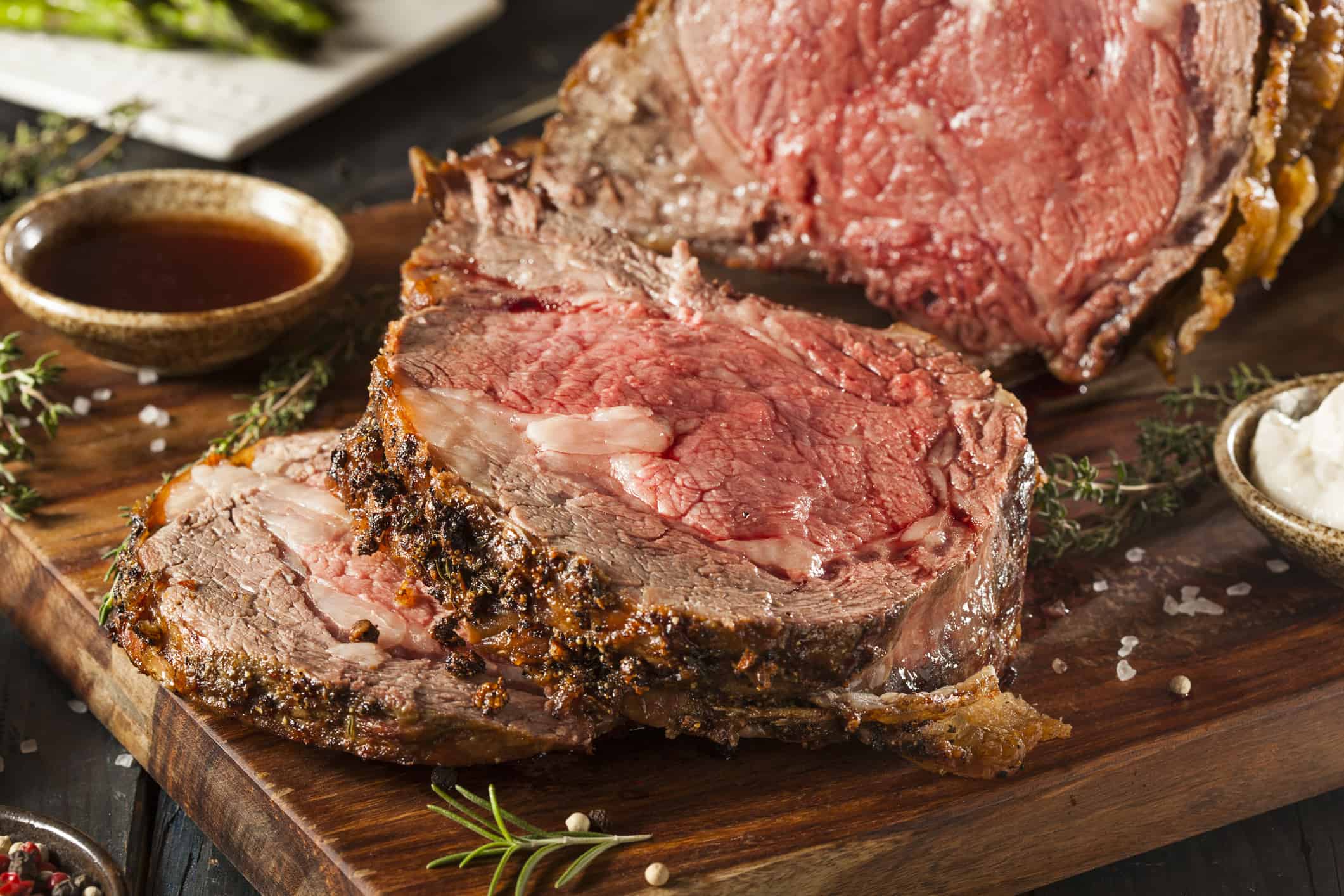 Pin