Easy Vintage Americana USA Flag Painted Wood Blocks
I'm having so much fun gearing up for the patriotic get together that we'll be having at our house soon!  I'm getting my back porch July 4th ready and have another easy and fun patriotic craft to share with you today.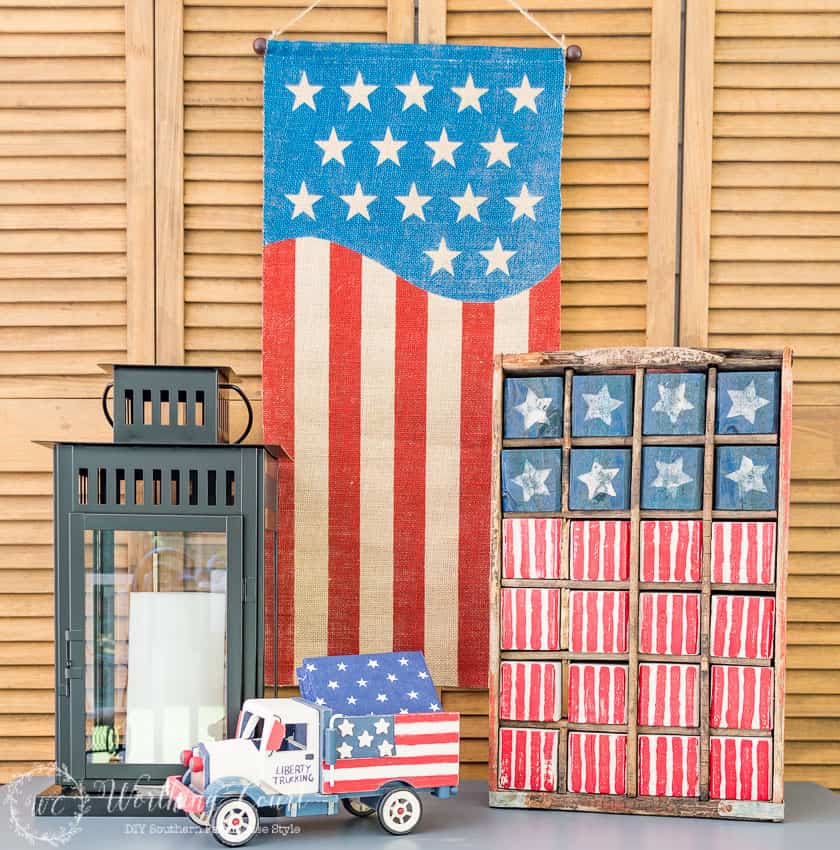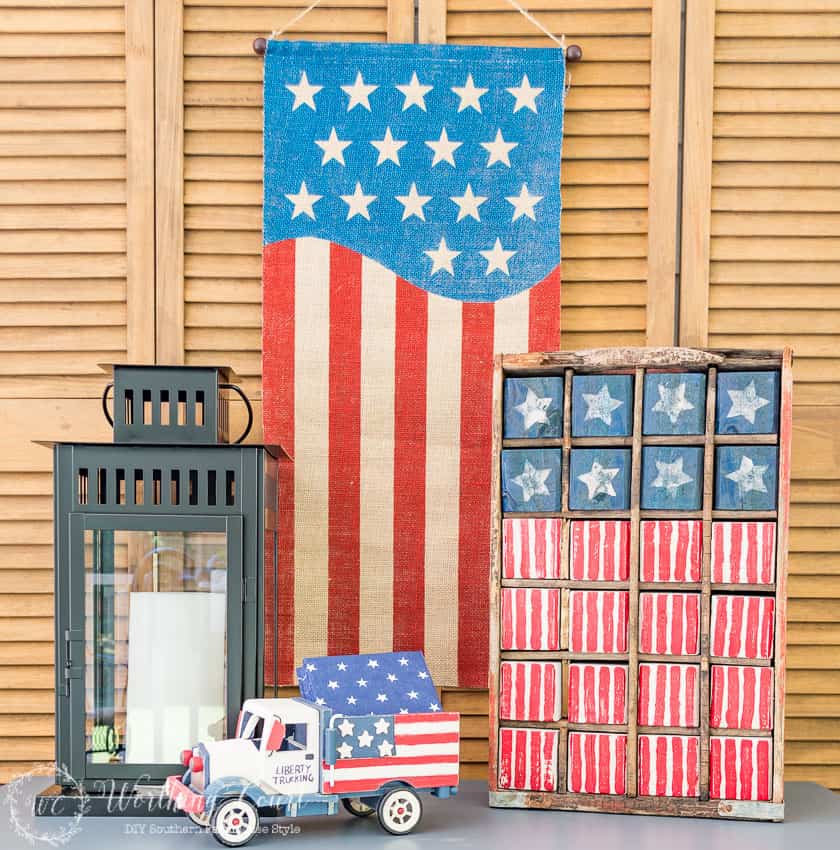 I have an old wooden Coke crate up in my stash that I knew would work well with the vintage Americana vibe that I'm putting together on my screen porch.  The question was what to fill all of those cubbies with.  Enter painted wood blocks!
Now, I know that not everyone has an old drink crate lying around, so the really fun part about these blocks is that they can be stacked together by themselves.  The individual blocks can act as building blocks that small children could take apart and put back together to help them learn what the USA flag looks like.  Take a look at how they look stacked, without being in a container.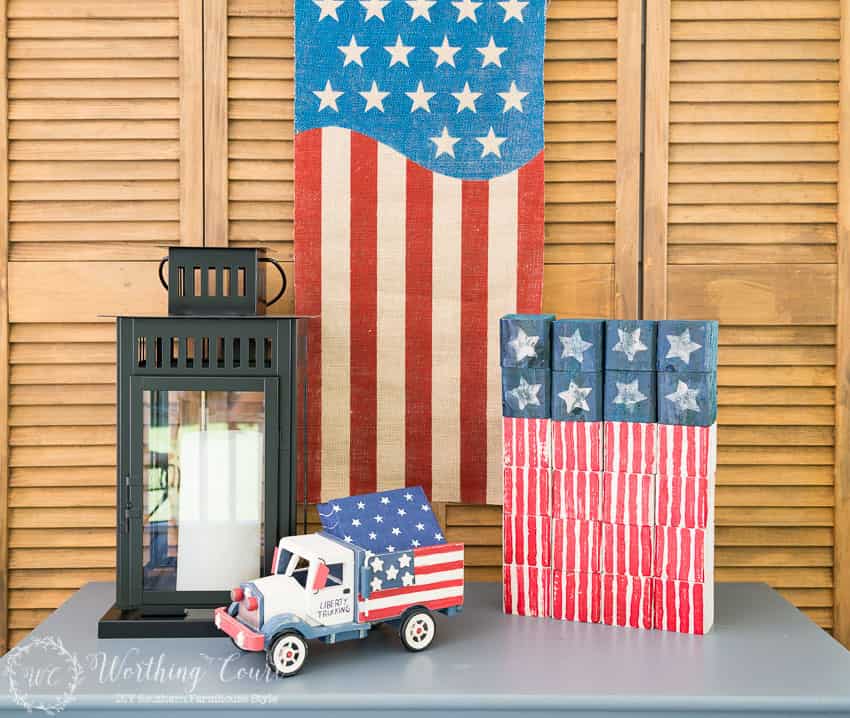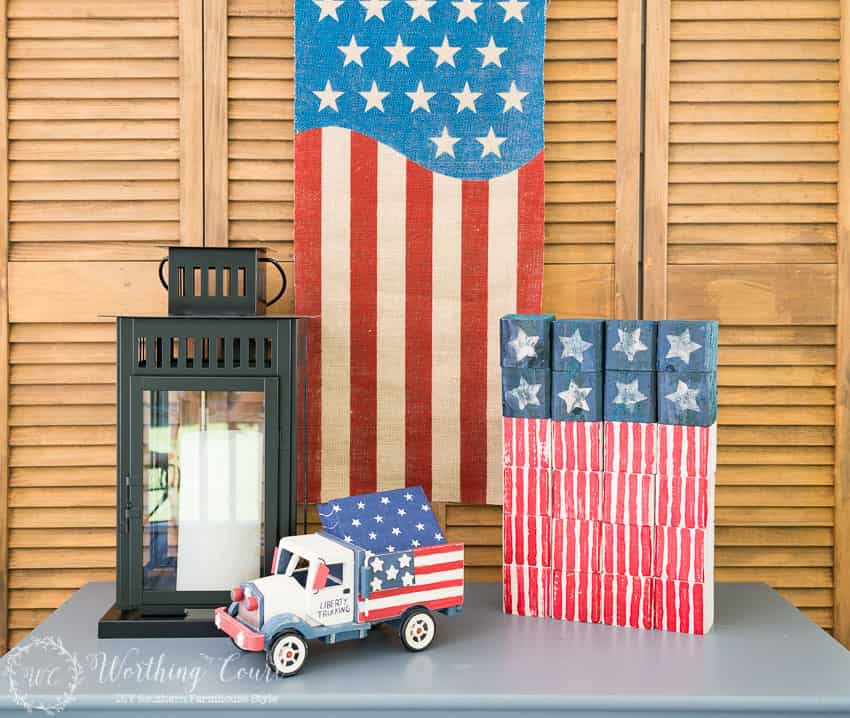 I've said over and over that I'm all about easy and quick when it comes to crafts and this one is no different.  Let me show you how I made the blocks (supplies are listed down below).
BUT WAIT!  BEFORE WE GO ANY FURTHER – HAVE YOU ENTERED MY $100 VISA GIFTCARD GIVEAWAY? ENTRY IS EASY!  CLICK HERE TO LEAVE A COMMENT AND TO BE ENTERED TO WIN!
Step 1: Determine the size and number of the blocks that you want.  I needed 24, 2 1/2″ square blocks to fit into the cubbies of my Coke crate.  Cut a piece of lumber down into individual blocks using a chop saw or purchase pre-cut, unfinished wood blocks.  Sand the edges of the blocks to make sure that there are no splinters and no loose pieces of wood.  This is especially important if small children will be playing with the blocks!
Step 2: Give each of the blocks a base coat of paint, some with a white base and some with a blue base.  Use non-toxic paint if children will be playing with the blocks.
Step 3: Once the base coat has completely dried, hand-paint red stripes on the white blocks and stencil a white star on each on of the blue blocks.  You'll notice that the red stripes aren't perfectly straight, but that just contributes to the vintage look.  Again, use non-toxic paint if children will be handling the blocks.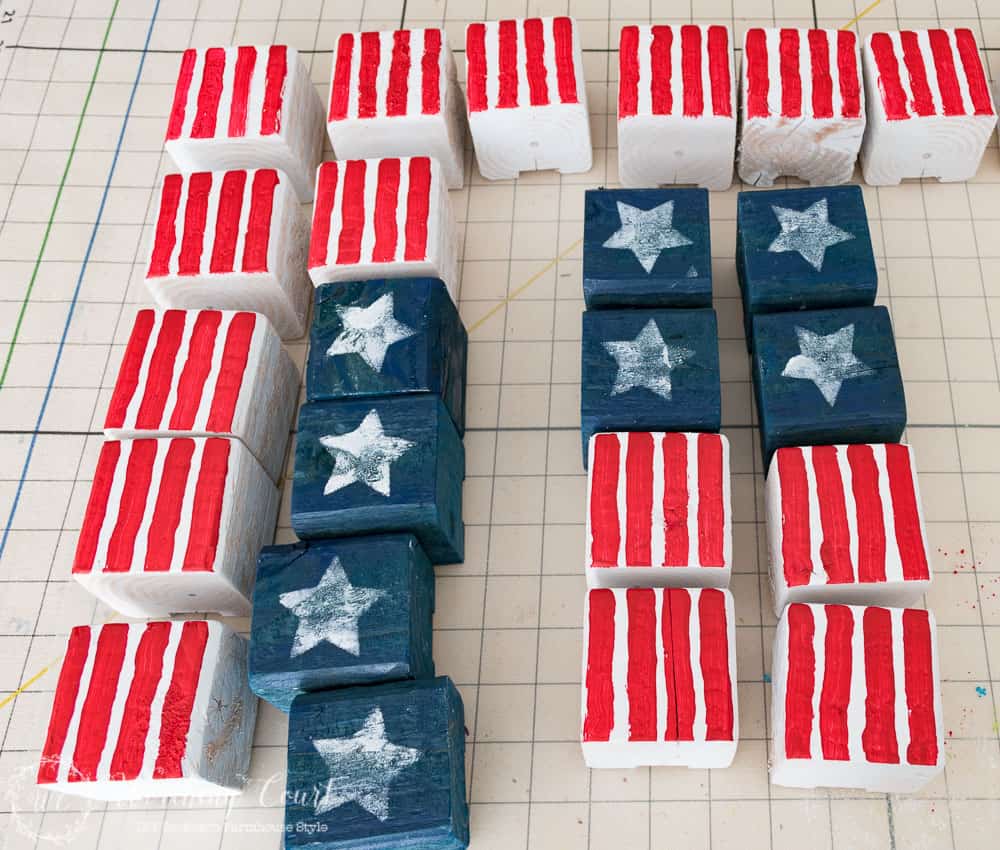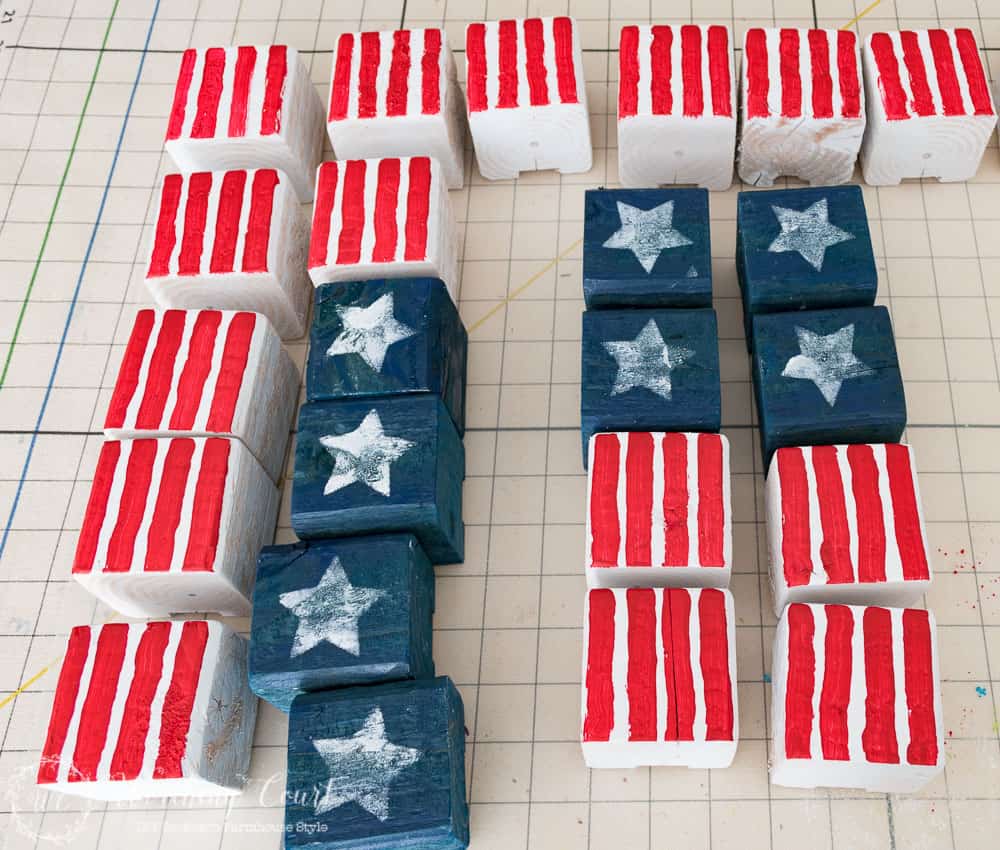 Step 4: To add to the vintage look, give each block a light sanding once the paint has completely dries.  Wipe the sanding dust from each block using a damp rag or piece of tacky cheese cloth.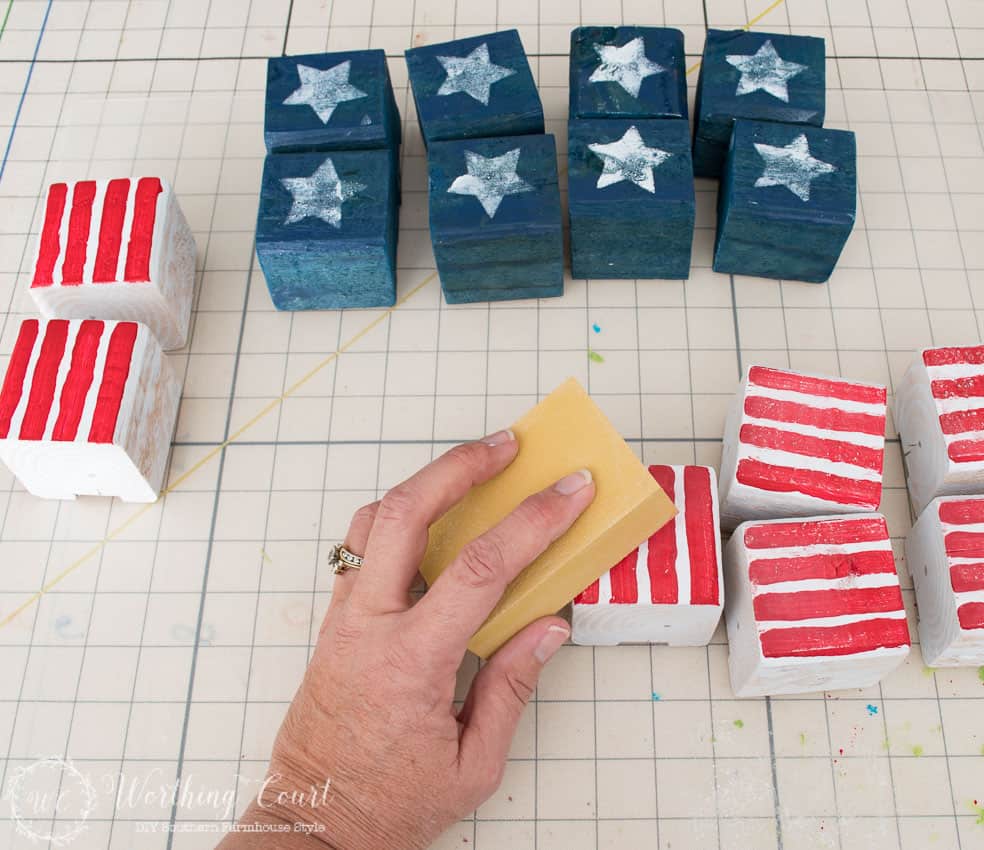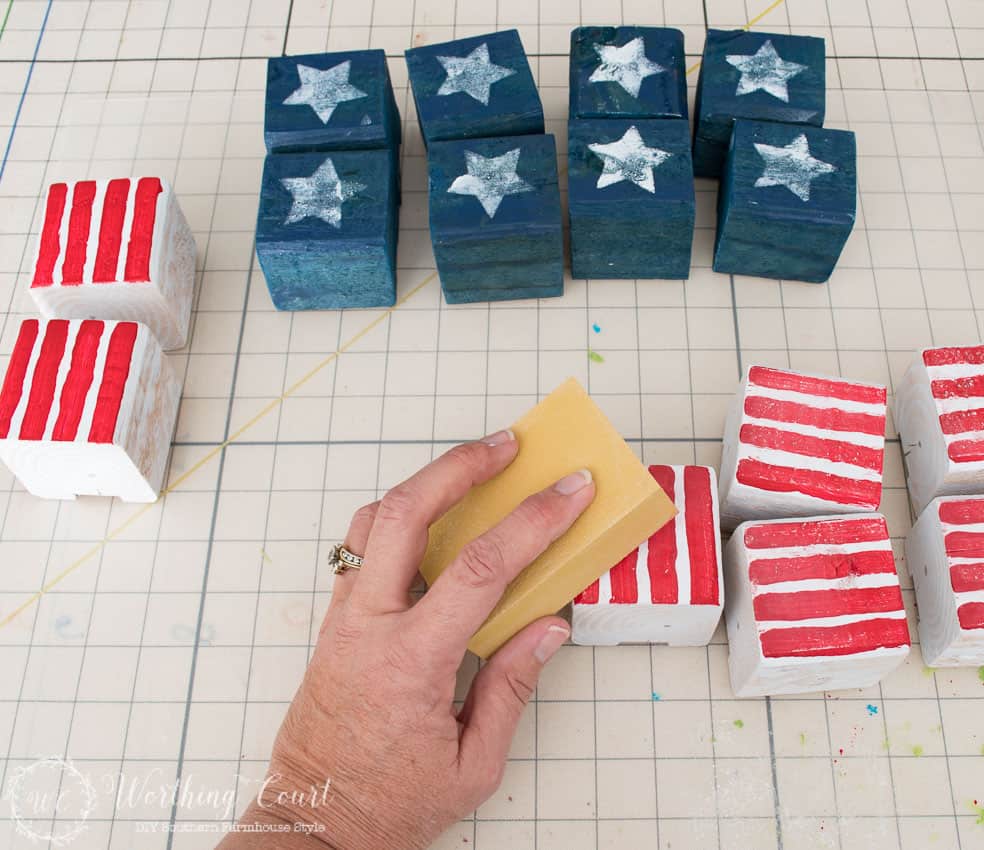 Step 5: To complete the vintage look, apply stain to each block.  Wipe the stain on and then wipe the excess off.  Allow to dry completely.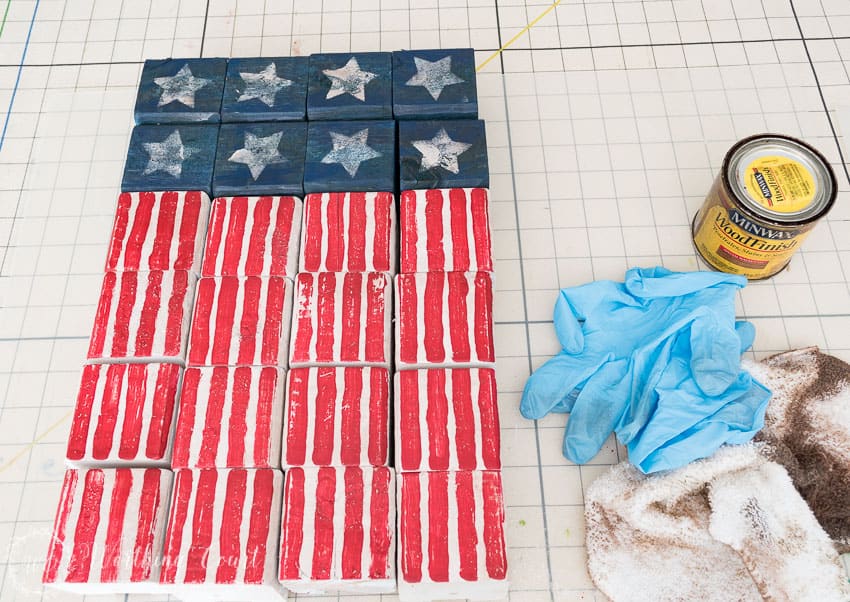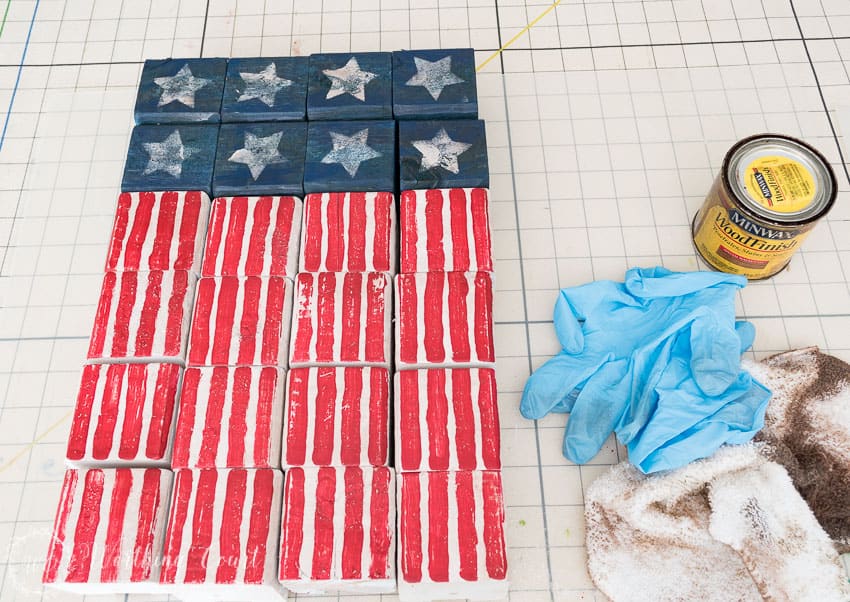 You're done!  The blocks can be arranged any way that you like.  Perhaps you'd like to display them horizontally instead of vertically.  Should have snapped a photo of that idea!
SUPPLIES NEEDED:
Affiliate links are included for your convenience and at no extra cost to you.  See my full disclosure HERE.
Unfinished Wood Blocks – in size of your choice
Bottled Drink Crate (optional)
My painted block USA flag will be part of a vignette that I'm putting on the small chest on my screen porch.  Click HERE to see how this little chest is normally decorated.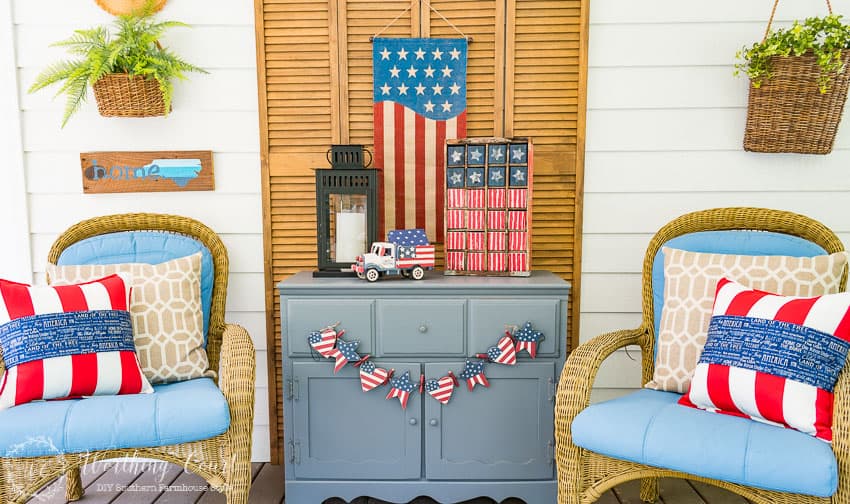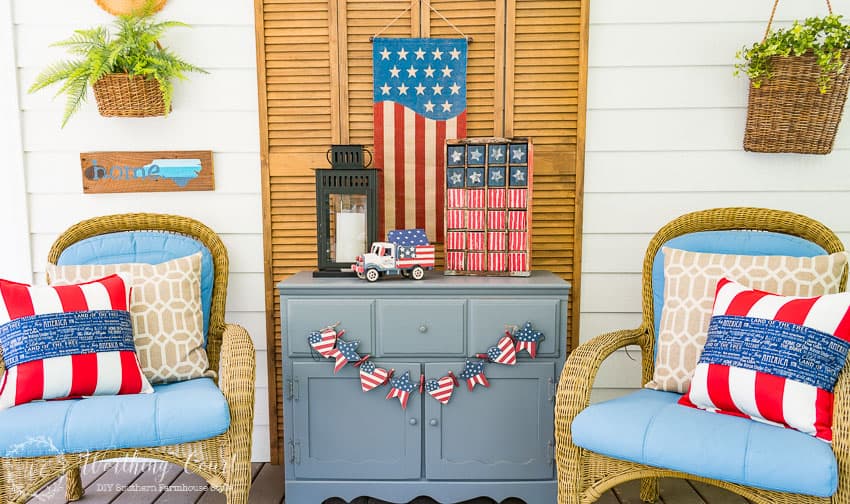 PIN IT FOR LATER!


More patriotic ideas!
TAKE-APART PATRIOTIC CRAFT FOR MEMORIAL DAY, FLAG DAY AND JULY 4TH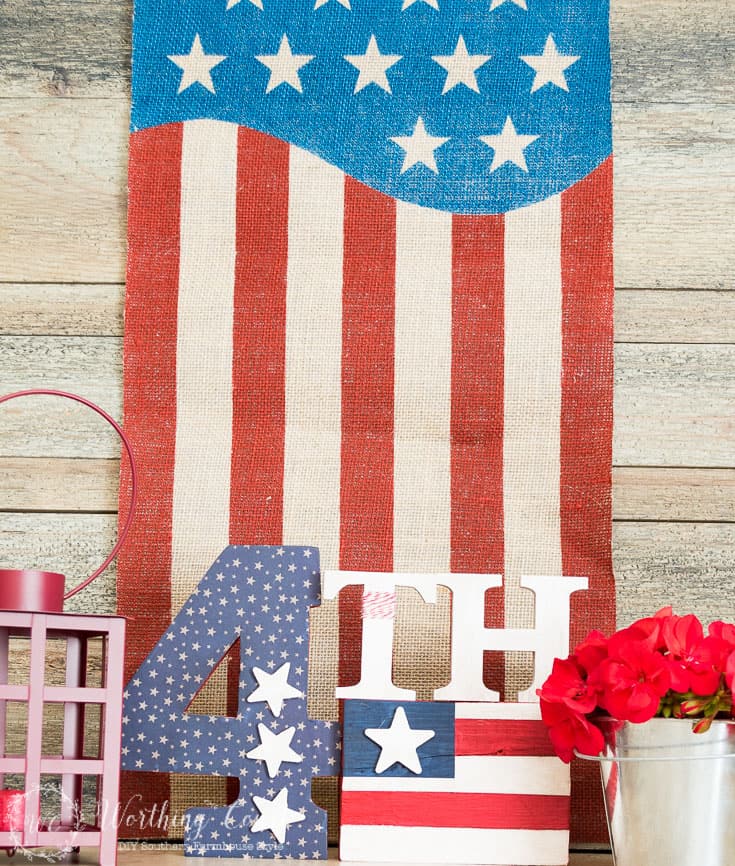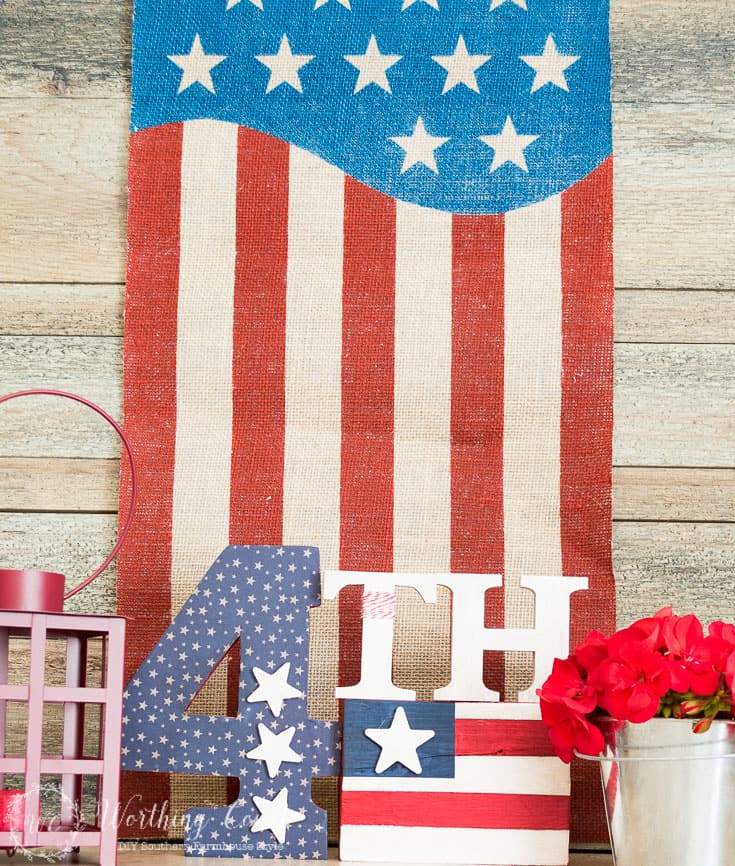 EASY PEASY PATRIOTIC BANNER – NO SEWING & NO TEMPLATE REQUIRED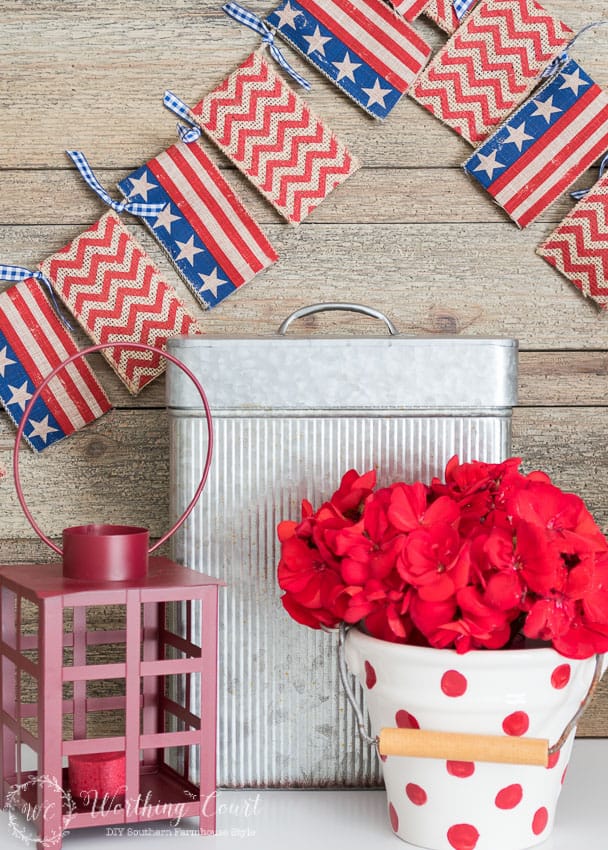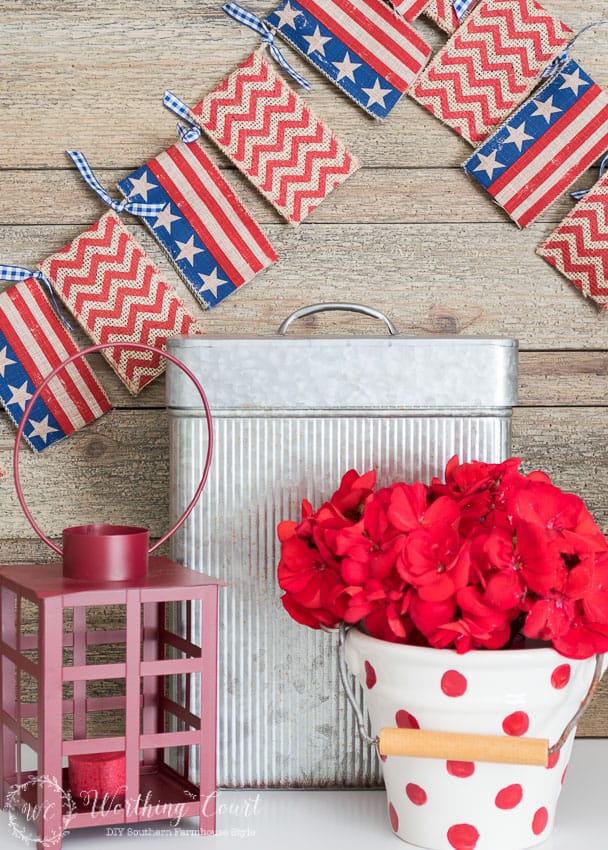 Sharing at THESE great parties.